PRODUCTS FOR EVERY LIFESTYLE
EXPLORE THOUSANDS OF PRODUCTS CREATED FROM WOOD, GRANITE, FIELD & FARM FROM MAINE ARTISANS & MAKERS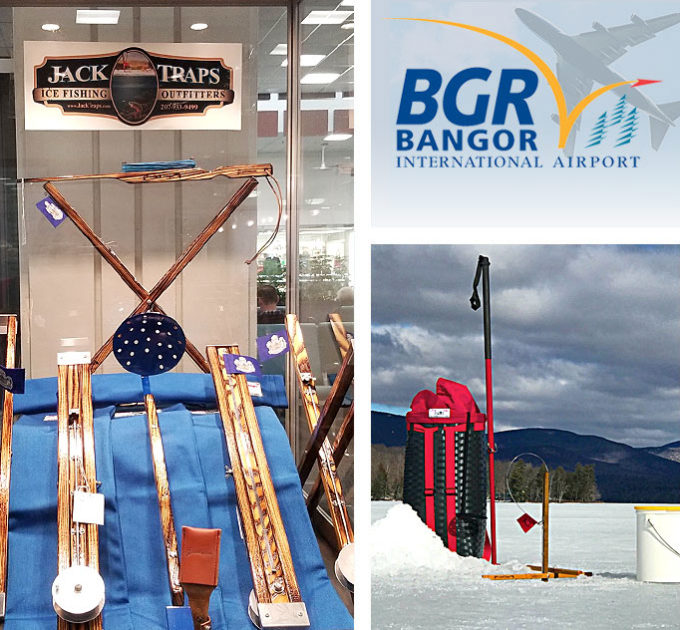 Maine Made & The Friendly Skies! Our members are featured at the Bangor International Airport.
CURRENT FEATURED MEMBERS INCLUDE:
Jack Traps Ice Fishing Traps and Tip Ups
Made in Monmouth, Maine
The attention to detail that goes into to each part of the trap in the factory assures customers that their equipment will function to its fullest out on the ice. The trap's wood is sanded, stained and dipped in two coats of marine polyurethane, preventing water and weather damage; all hardware is stainless steel or aluminum; and reels and trippers are packed tightly with lithium grease, eliminating freeze-up.
VISIT OUR RETAILERS
Maine Made certified retailers offer a wide selection of quality gifts…
CALLING ALL MAINE MAKERS... JOIN US!
Join the state's finest craftspeople through labeling & showcasing your products with us. Expand your reach and bring Maine's rich resources and traditions to more homes!