PRODUCTS FOR EVERY LIFESTYLE
EXPLORE THOUSANDS OF PRODUCTS CREATED FROM WOOD, GRANITE, FIELD & FARM FROM MAINE ARTISANS & MAKERS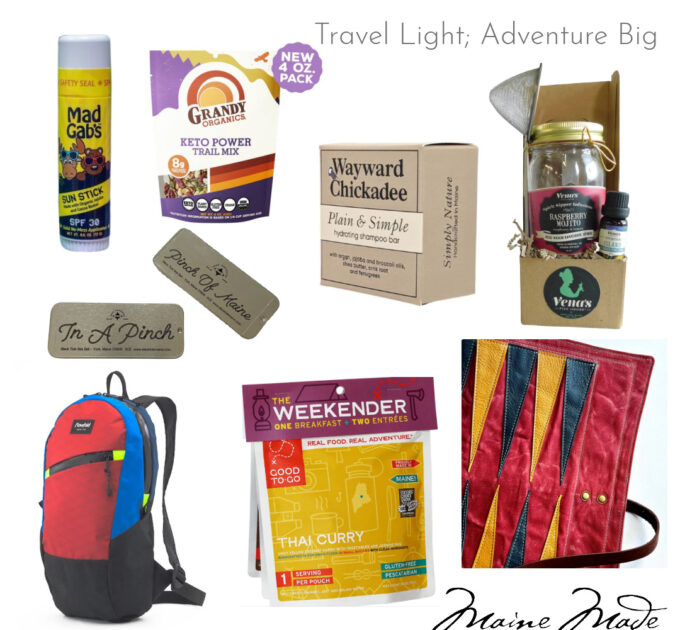 Travel light; adventure big!
Don't get bogged down with luggage.
Check out these handy travel-friendly products:
SPF 30 Sunstick from Mad Gab's,
Grandy Organics Trail Mix,
Shampoo Bar from Wayward Chickadee,
Grab and Go Cocktail Kit from Vena's Fizz House,
In A Pinch Travel Salt from Slack Tide Sea Salt,
Optimist Mini Back Pack from Flowfold,
Weekender Food Set from Good To-Go,
Travel Backgammon from Kurier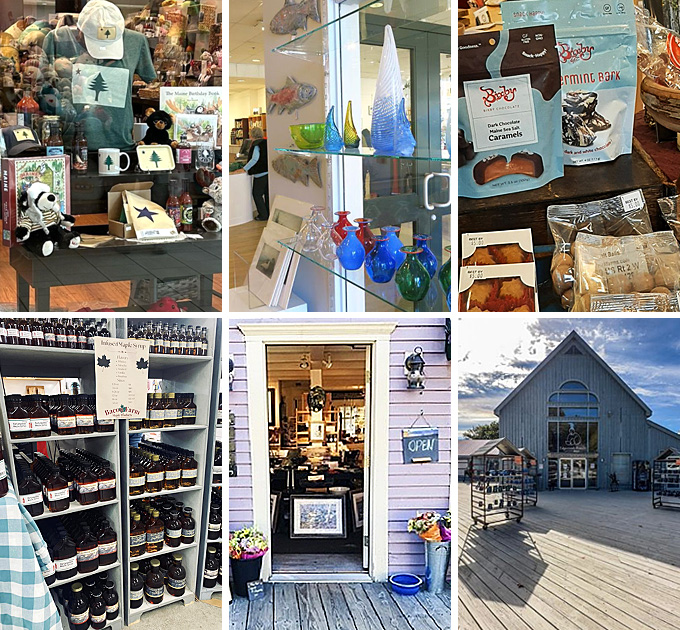 VISIT OUR RETAILERS

Maine Made certified retailers offer a wide selection of quality gifts and provide a wide variety of convenient locations throughout our beautiful state! Through these independently owned businesses you will discover hundreds of exceptional Maine products.
CALLING ALL MAINE MAKERS... JOIN US!
Join the state's finest craftspeople through labeling & showcasing your products with us. Expand your reach and bring Maine's rich resources and traditions to more homes!