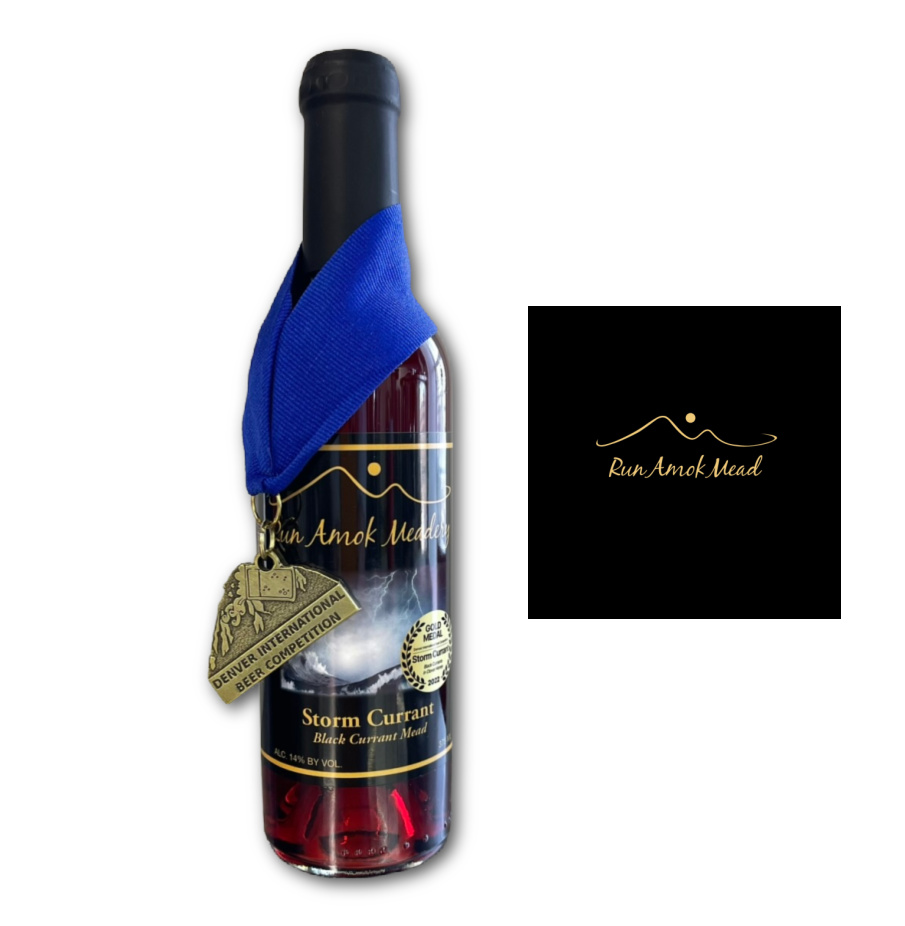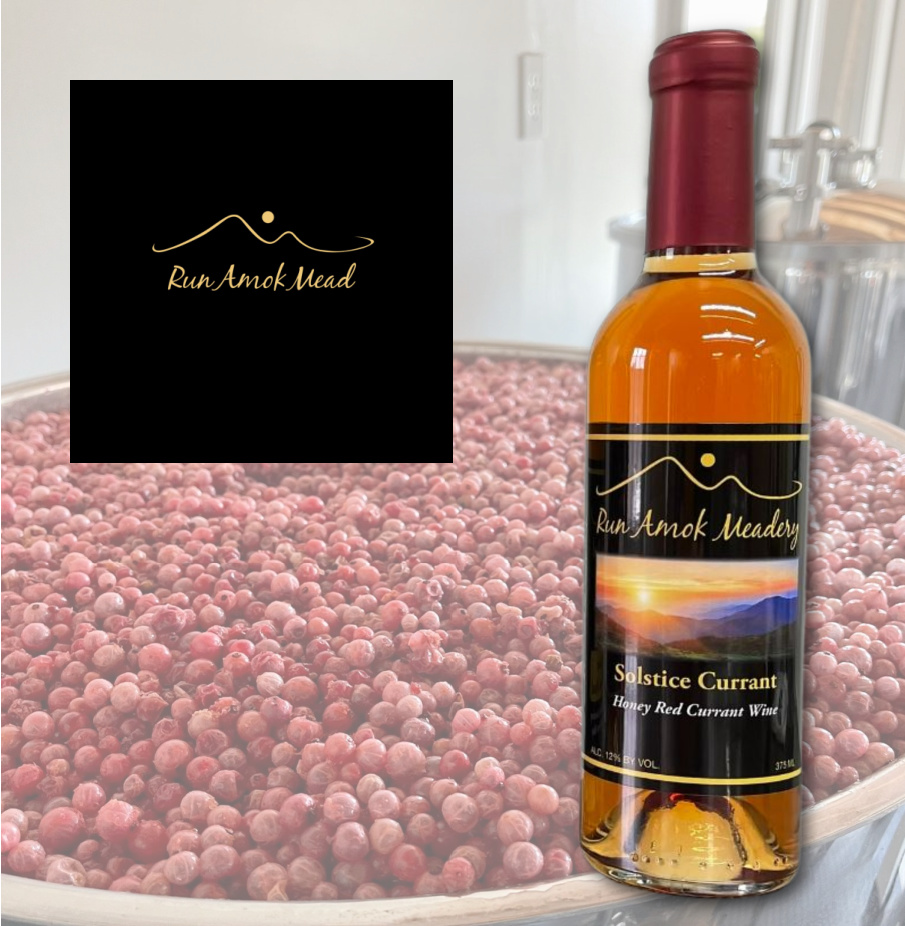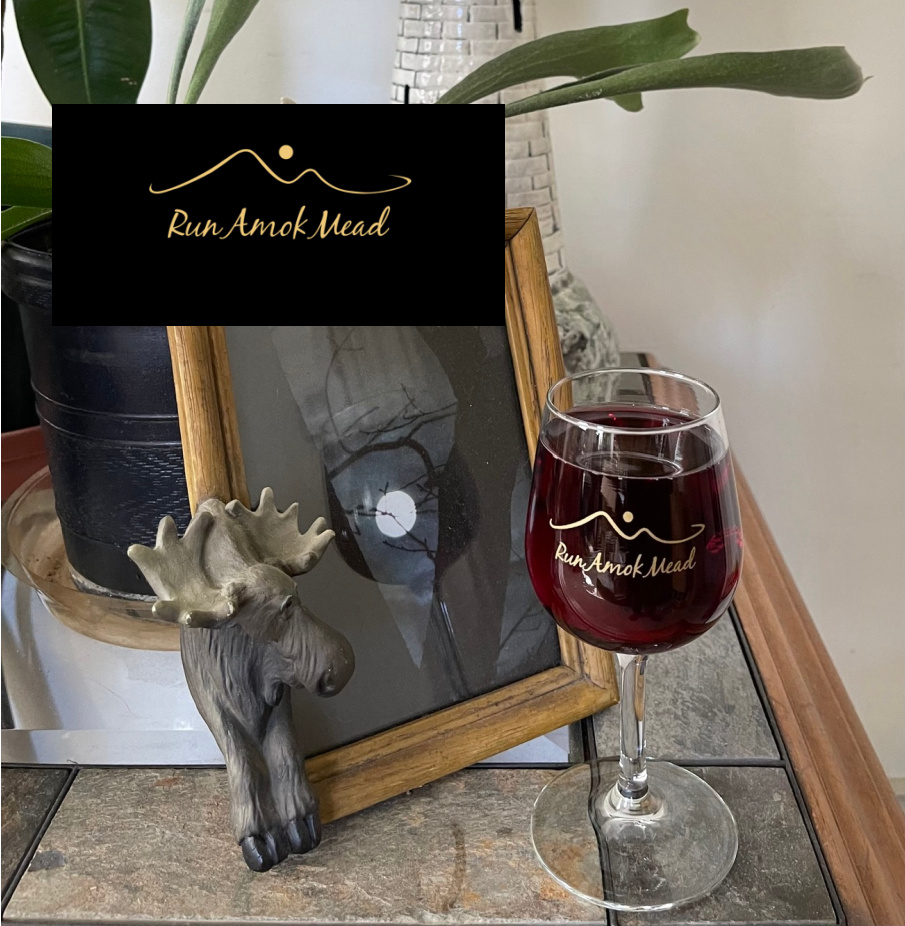 Run Amok Mead


West Gardiner
ADDRESS:
1043 High Street
West Gardiner, ME 04345
HOURS OF OPERATION:
By appointment in the winter, open Fri/Sat/Sun from Mother's Day to Halloween. Please see our Social Media for event updates both at Run Amok's FairWeather tasting barn, and at BrewFests around the area.
Overview
In 2017, life in Maine handed Geoff Keller (chief lifter of heavy things) and me a bit of a smack, and to make a long story a little less long, we wound up moving out of Maine, leaving behind many mead making friends, and living in NC for 3 years. During that time I realized (face palm!) that I had never taken the time to learn how to MAKE the mead of my friends, which I so enjoyed drinking. Coming across a small advertisement for a class at a local bee shop in Weaverville, NC – I signed up for my first mead making class.
And well, that was it. I was obsessed. I went from that first half-gallon jug to 3-, 5-, then 6-gallon glass carboys. Horizontal space was always at a premium in our kitchen – most of it being taken up with fermenting mead, or related accessories. Then came the pandemic. And what does a mead maker do during a pandemic? (Besides make more mead?) That's right. Sends mead, lots and lots of mead, to competitions. So 2021 became the Year of the Brag Board. We sent 358 bottles of mead to 20 competitions, and they brought home 17 ribbons, and took 2 best of shows!
Life hiccuped again at the end of 2020, and we returned to Maine (which we were VERY happy to do!).  In 2021, I wanted to add some direction to my mead making education and experiments, and so I implemented a special status that we call "Honorary Mazer." An Honorary Mazer is someone whose birthday falls within 3 days of a new or full moon, who is invited to participate in the making of a batch of mead. If they accepted, then not only did they get a certificate naming them an Honorary Mazer, in recognition of their coolness, and their birthday person status, but they could have input into the mead we make on that moon. As much or as little as they want. They can request specific ingredients, suggest a name, inspire or provide the label artwork, or even help out in the meadery. Or just oooh and aaah at what geeks us mead makers are. Today there is a list of those Honorary Mazers on our website, and I am grateful to all of them for their help in expanding my mead making horizons.
At the height of the market craziness of the pandemic, Geoff and I purchased the property that is now our home, as well as the site of Run Amok Mead, and started the renovations needed to make the meadery happen. In September of 2022, the doors were opened to the public and product was available in our Fairweather tasting barn for the first time.
Winter hours mean that tastings come inside the meadery itself, (where its warm!) and for that you'll want to make a reservation. We are also on the shelves of several dozen local beverage retailers… you can find the current list on our website. Be sure to ask for us by name!
We continue to hand-craft 40 gallon batches of mead, in stainless steel conicals, and to expand our recipe collection. We are also excited to be available online for direct-to-consumer shipping, and we will be starting a bottle club in 2023.
So we hope you'll come and Run Amok with us, here if you're near, or online if you're far, 'cause you know… 😉 what could possibly go wrong?
Our Products Are Available At The Locations Below
We're in dozens of locations - here are some of them!
Damon's Beverage - Augusta, ME
Meridians - the Shop - Fairfield, ME
Vessel & Vine - Brunswick, ME
Bier Cellar - Portland, ME