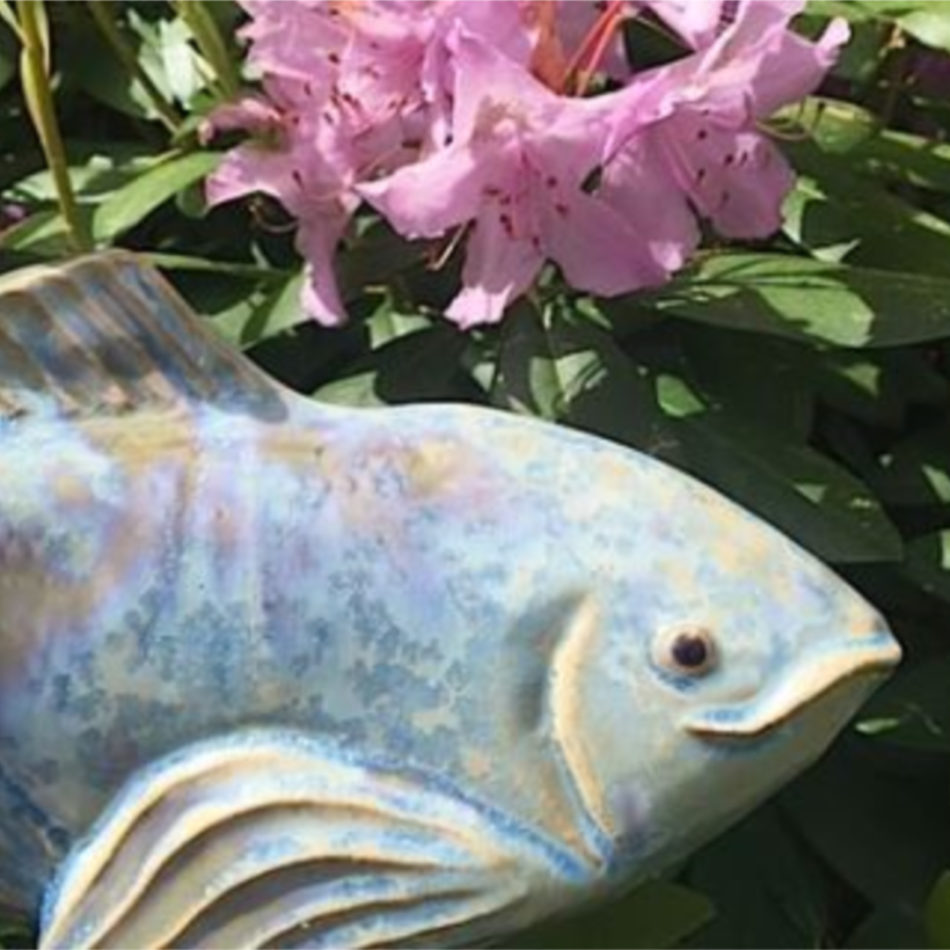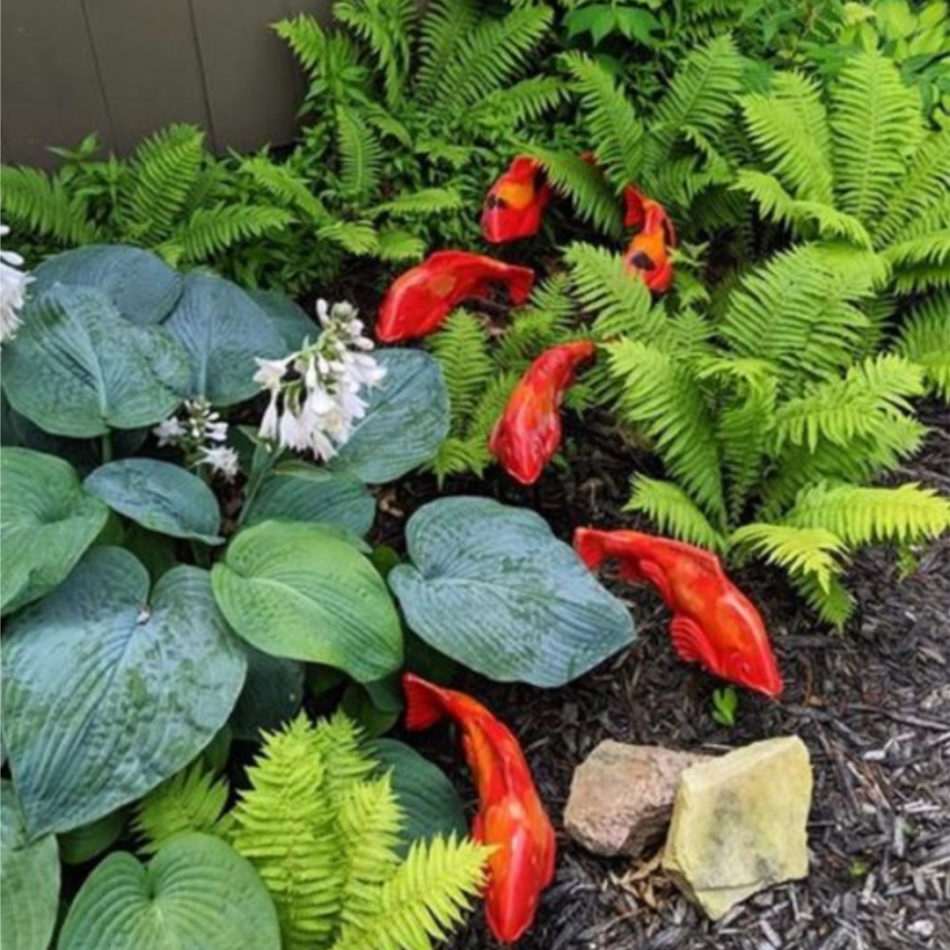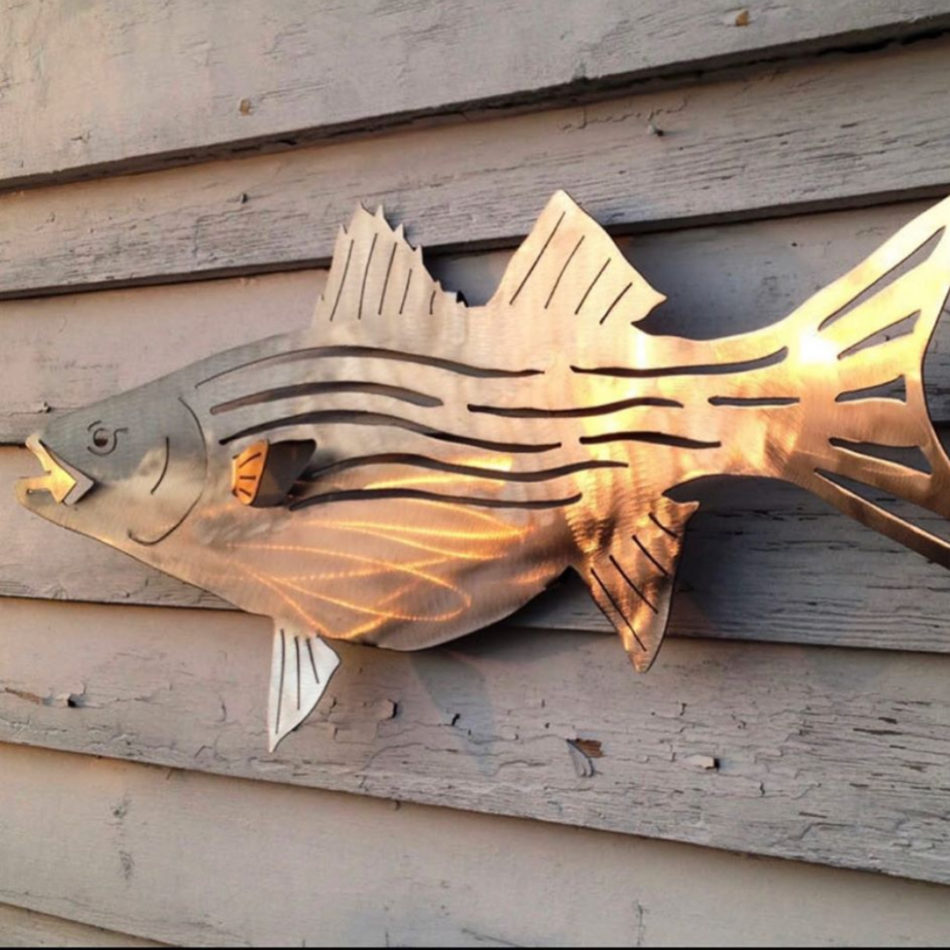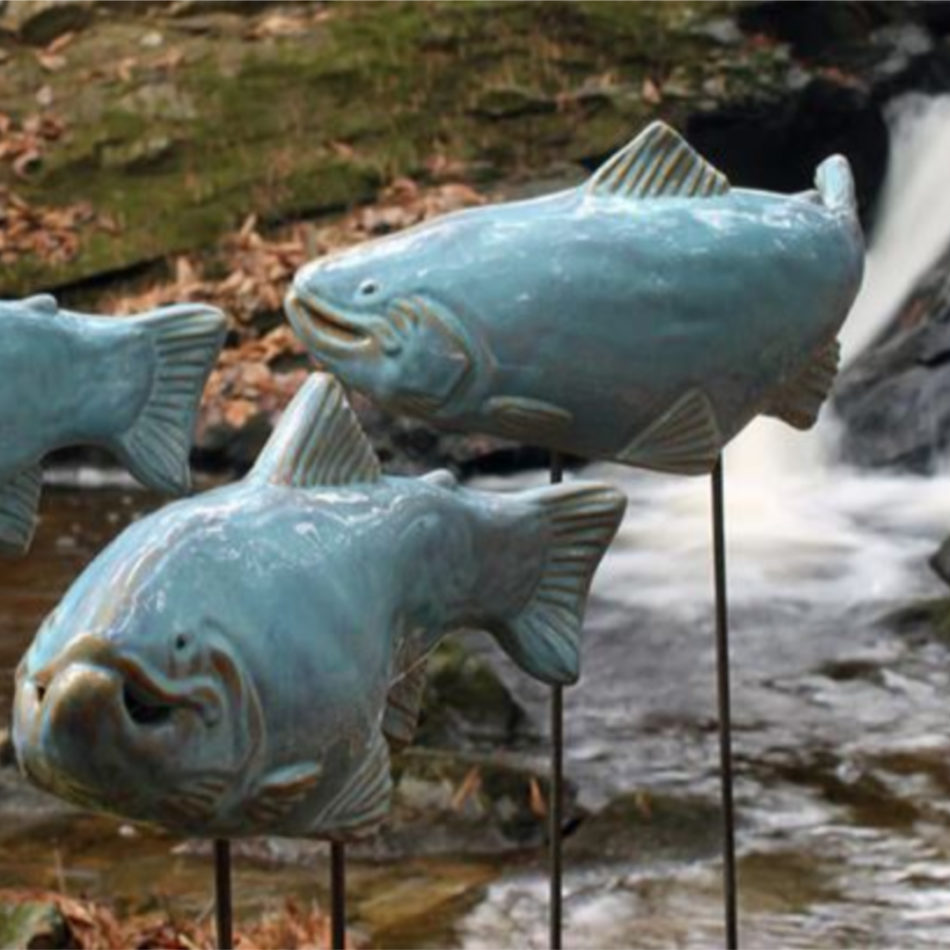 Fish in the Garden


Falmouth
Overview
At Fish in the Garden our mission is to create new, unique and creative home and garden accents. Our design focuses on the visual –cerebral sensations of 'flow' that is most clearly seen by the way schools of fish curve in response to elements throughout an underwater landscape. Using stainless steel and ceramics, we aim to deliver this fluid beauty in its organic forms to your home and garden.
By selecting a fish species found in your area, our designs deliver a regional relevance that so many people are looking for when decorating their interior and exterior spaces. Our designs have the versatility to look as exceptional displayed across your mantel as they do schooling along your perennial beds. Schools of Fish in the Garden unify unrelated elements in your landscape creating a sculptural presence larger than the sum of its parts.
With tails formed to the left and to the right our fish curve in response to landscape and architectural elements, contributing line, color and momentum. Interesting and colorful glazes add life and visual interest to every garden space or living room. Our designs look great in any numbers. No other home and garden accent has this modular quality. We invite you to explore our website or call our Maine studio with any questions.
Our Products Are Available At The Locations Below
Coastal Maine Botanical Gardens - Boothbay, ME
- ,