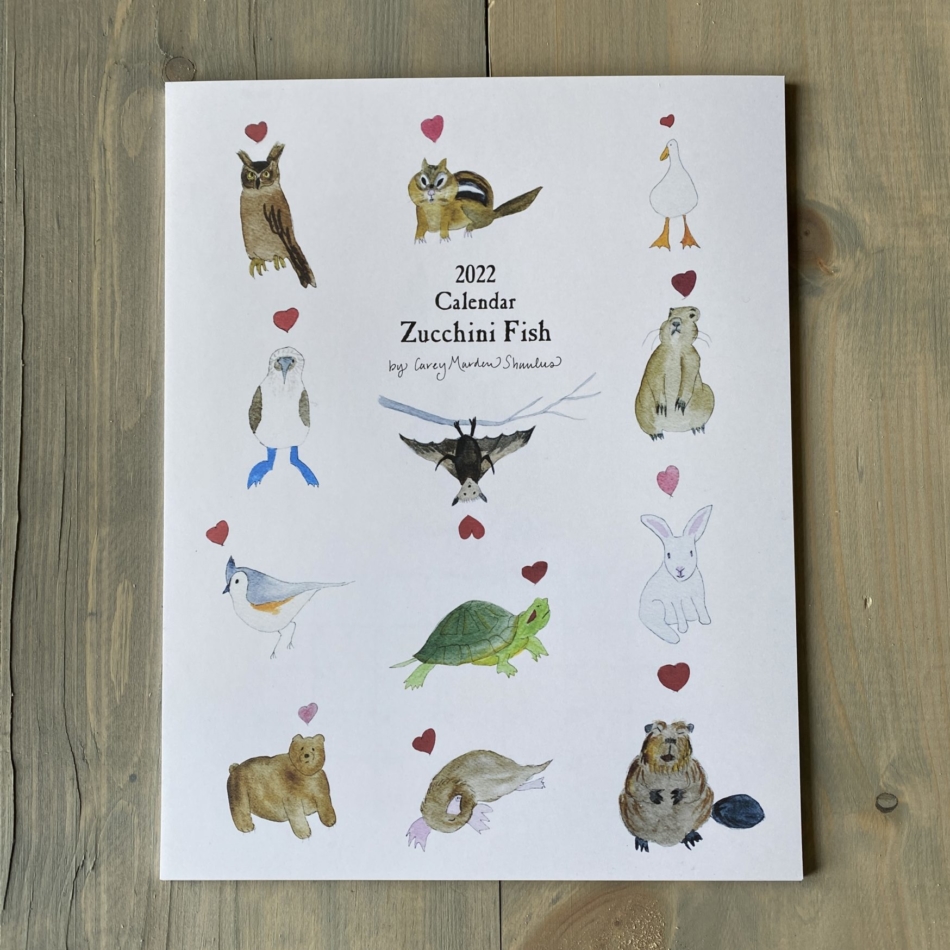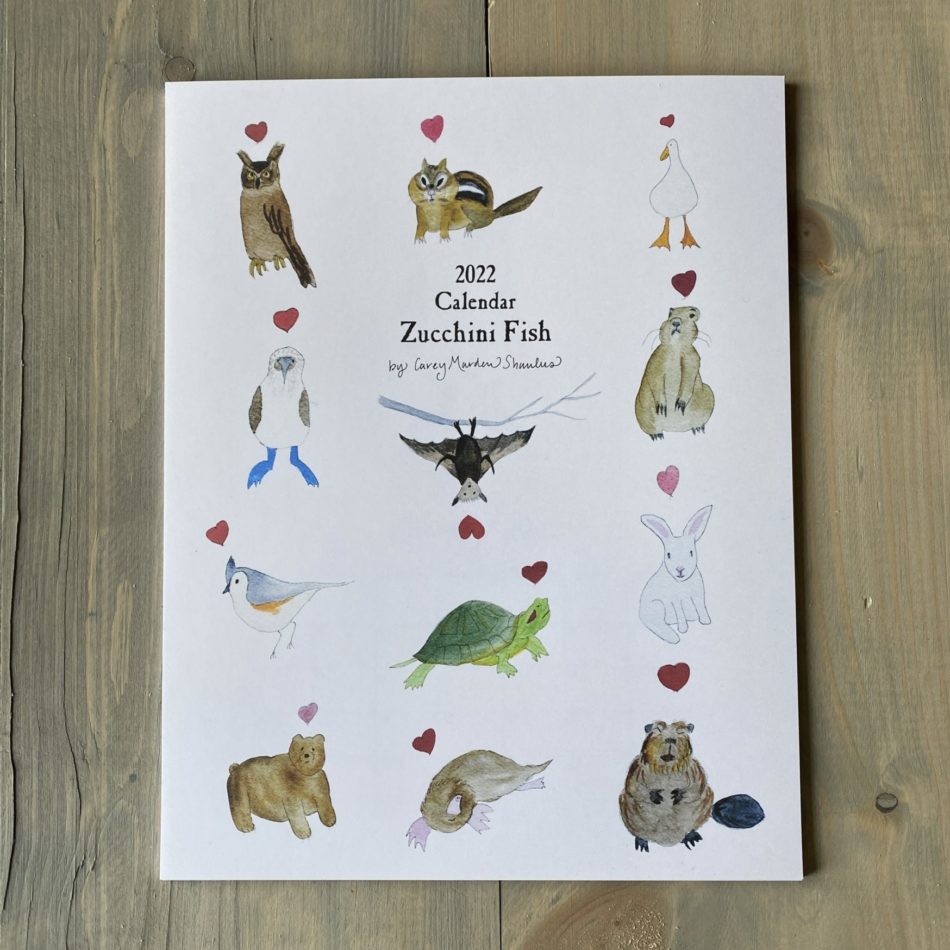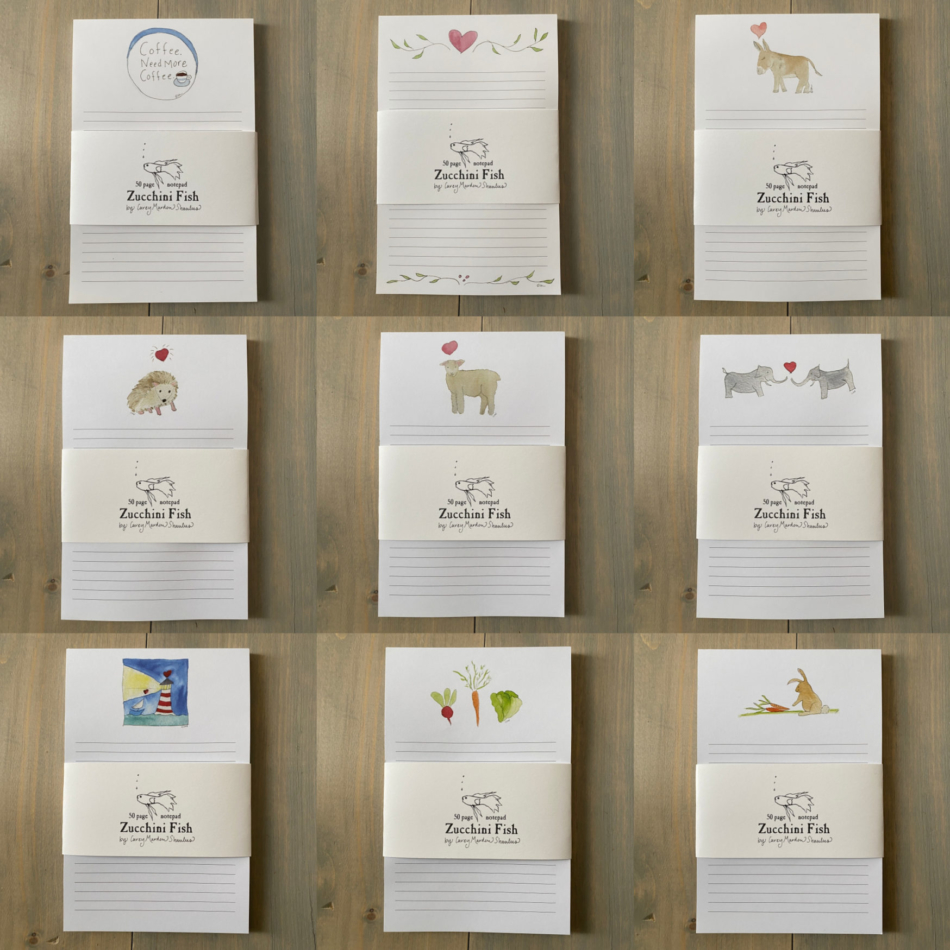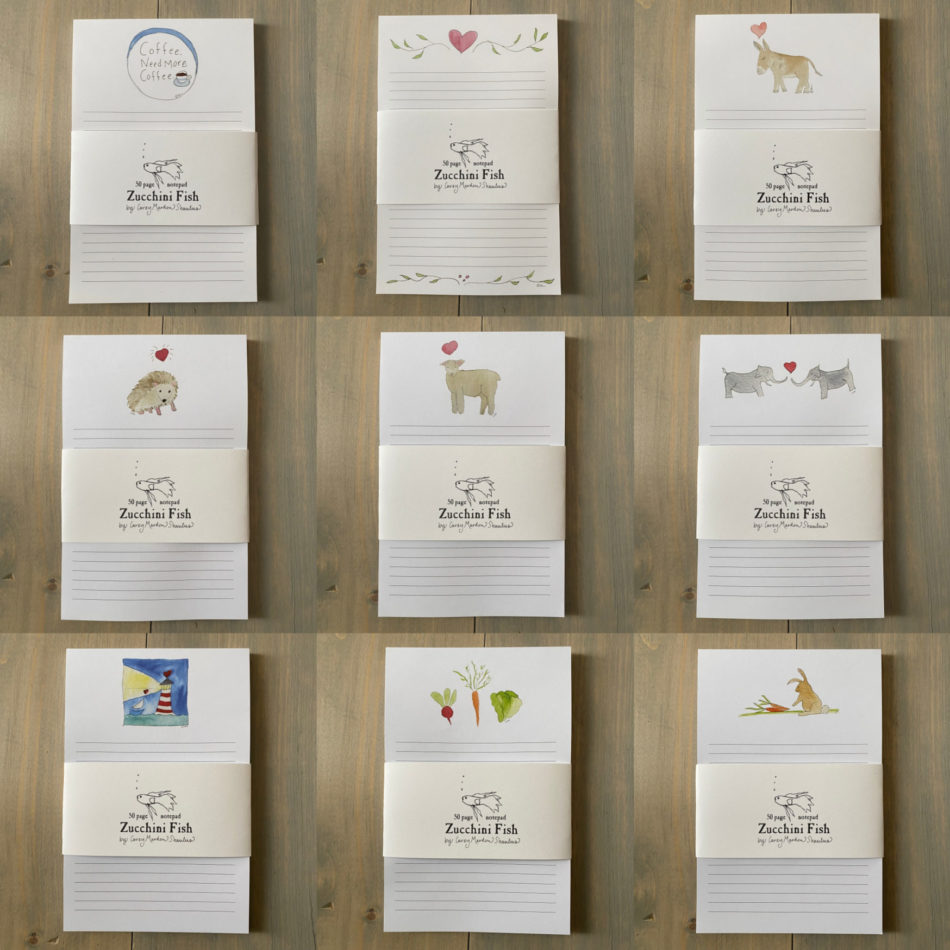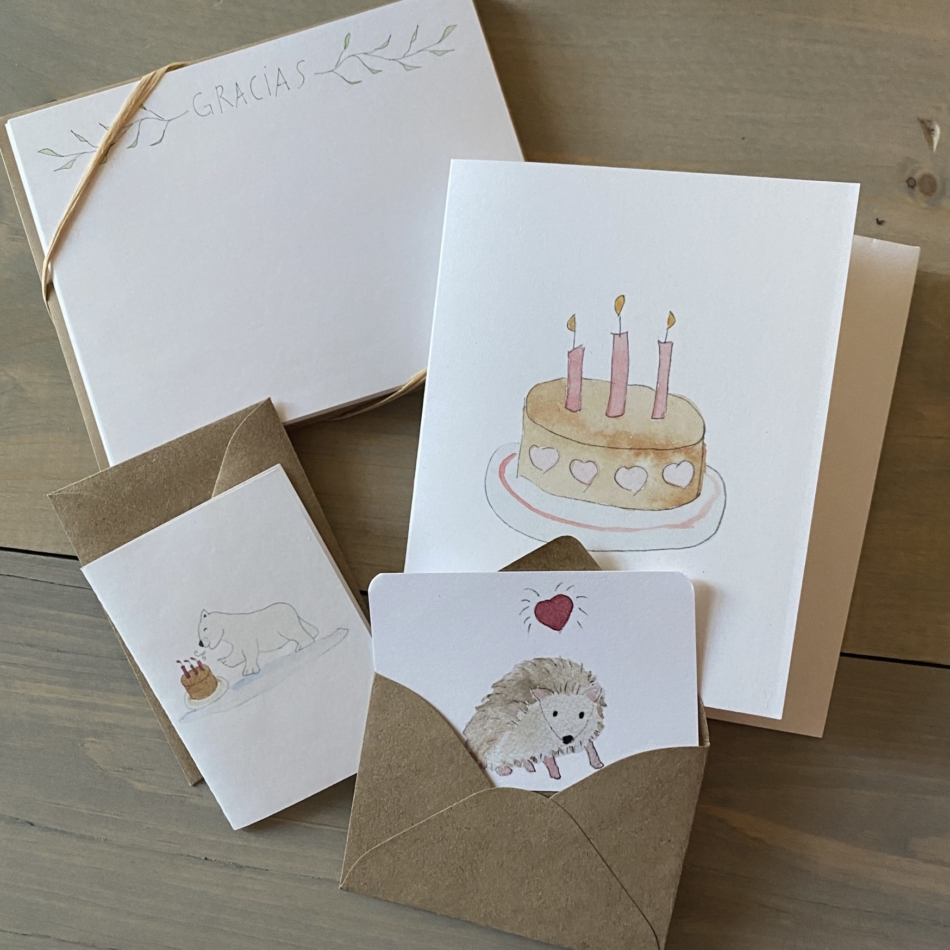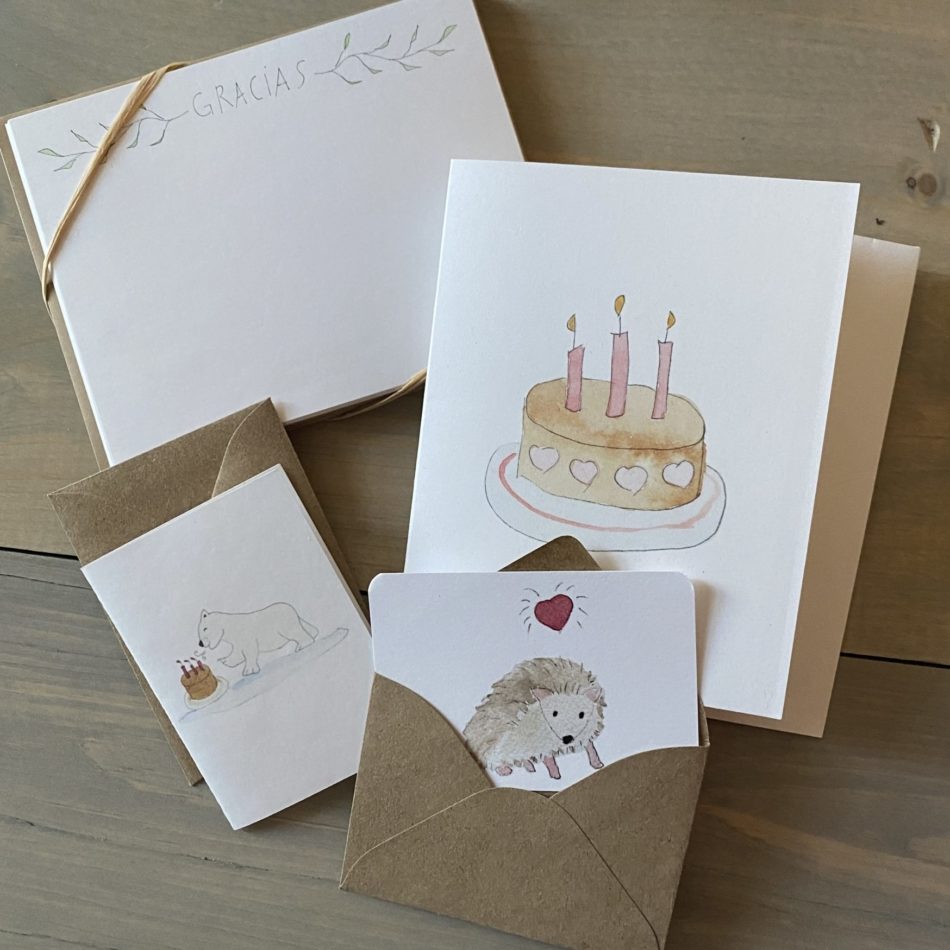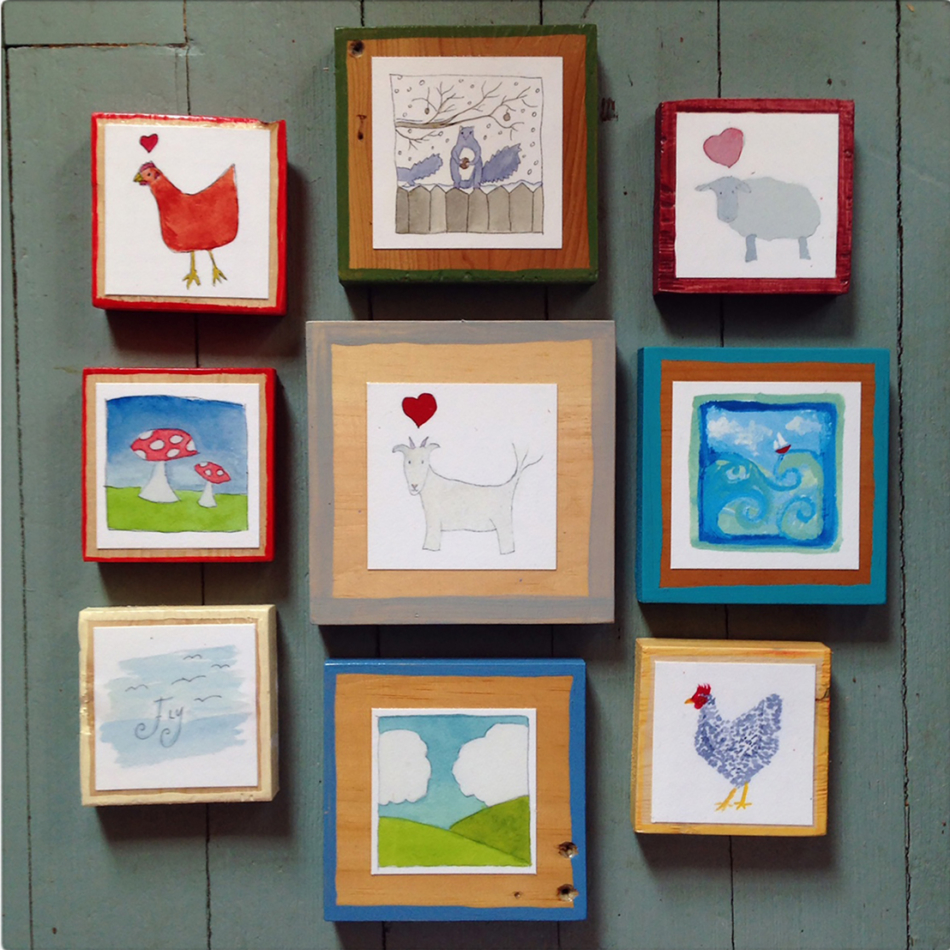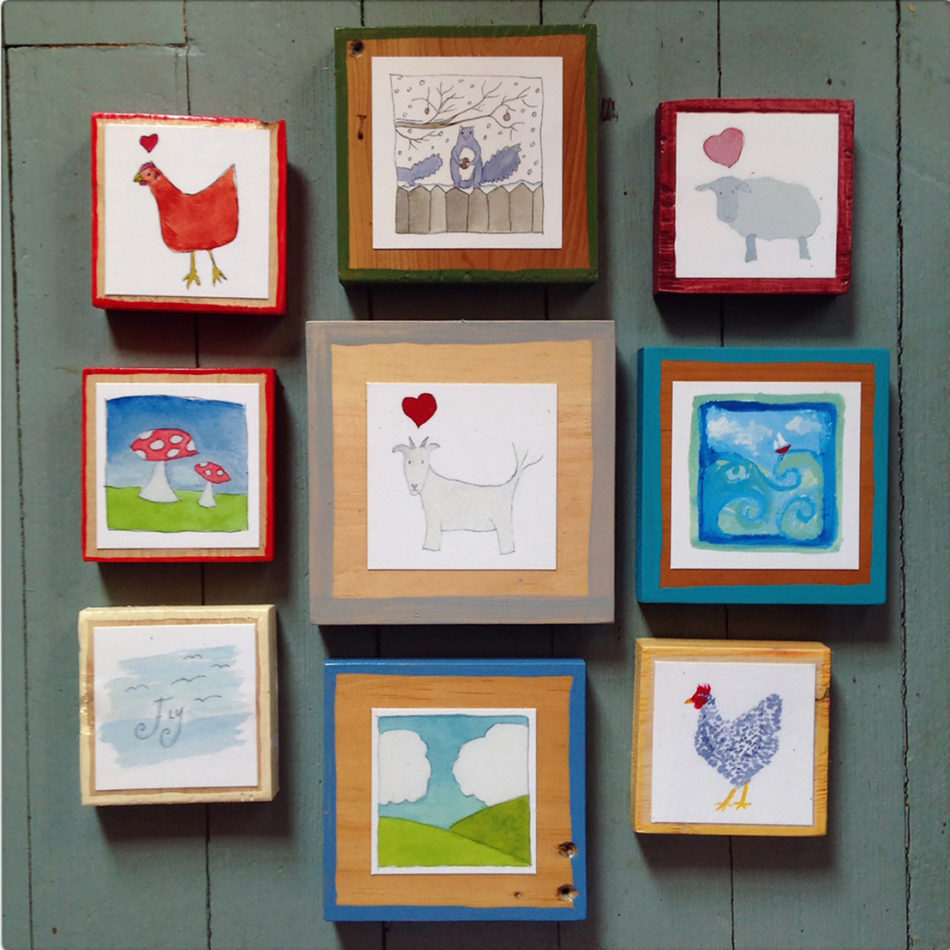 Zucchini Fish


North Berwick
Overview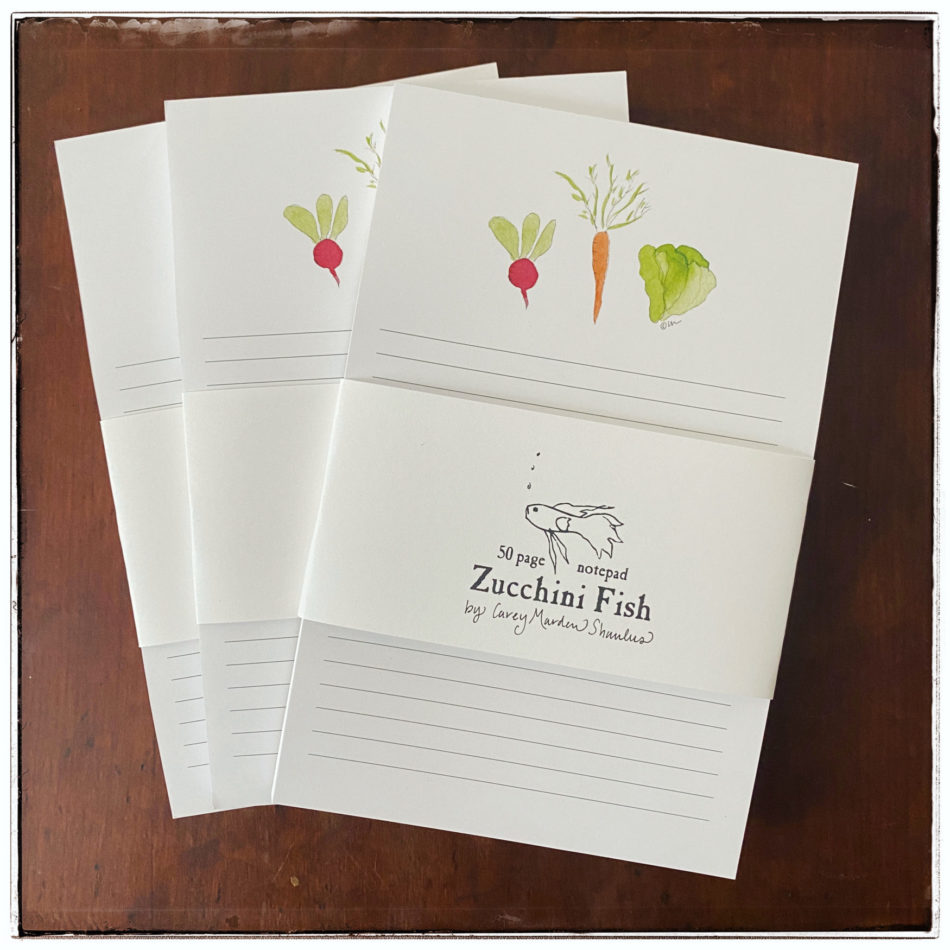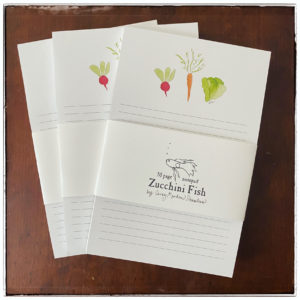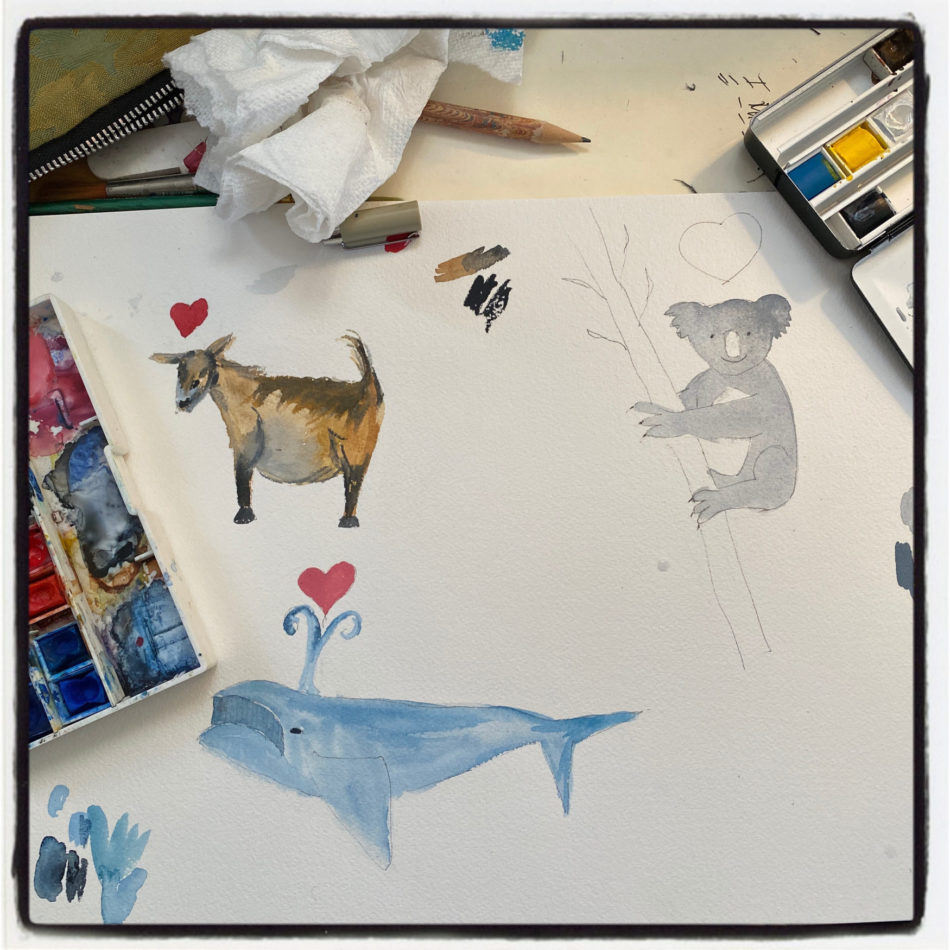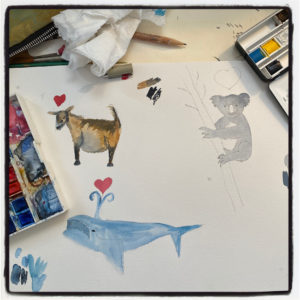 The seeds of the Zucchini Fish partnership were sown in 1987 when Carey Marden and Stefanie Valovic sat across from one another during 10th grade art class. In 1999 we resumed our creative process of sitting around together, chatting, eating chocolate, cracking ourselves up and making art.
Zucchini was Carey's pet fish in whose memory ZF was named. A professional photographer and graphic designer, Carey had the idea of starting a card company. At a jack-o'-lantern lit table of a mutual friend's wedding, Carey asked Stefanie (who was looking for a way to make art again post art school) to join up. Our first studio was a small room in Carey's Jamaica Plain, MA apartment where we struggled to fend off 5 cats from drying sheets of hand printed wrapping paper.
We signed up for a holiday craft fair in Harvard Square in December of 1999. Many (many) years, and many craft fairs later, we have grown a devoted customer base. We scrapped the hand printed wrapping paper and focused on stationary. Over the years we have branched out to journals, prints, luggage tags, magnets and ornaments. We endeavor to source the most environmentally friendly papers for our stationary. All of our cards are now packaged in plant base biodegradable sleeves.
Zucchini Fish has also participated in the New England Made Gift Show, Boston Gift Show, Cape Cod Gift Show and The National Stationery Show. Today our work is sold at gift shops all over the United States and Canada.
Carey Marden has a degree in Photojournalism and worked for Boston area newspapers for 10 years before cutting loose to work freelance as a photographer, graphic and web designer. Her clients included interior designers, artists, art galleries, visual merchandisers and mall developers. In addition to being a Zucchini Fish artist, Carey runs the business of Zucchini Fish out of her studio in North Berwick, Maine.
Stefanie Valovic studied illustration at Parsons School of Design and RISD for two and a half years, and then left art school to study political science at UMass. Her "real art" is mostly figure work, landscapes and doodles. When not at the Zucchini Fish studio, Stefanie applies her creativity to her work as a public health communications specialist. She recently earned an MBA.
Our best ZF moment was when a 10 year old girl dragged her dad into our tent (we were at a craft fair) and said, "Daddy, I LOVE it in here!"
Our Products Are Available At The Locations Below
A Shop by the Sea - Lubec ME
The Morris Farm Store - Wiscasset, ME
JAK Designs - Kennebunkport ME
The Shops at Cape Neddick - Cape Neddick, ME