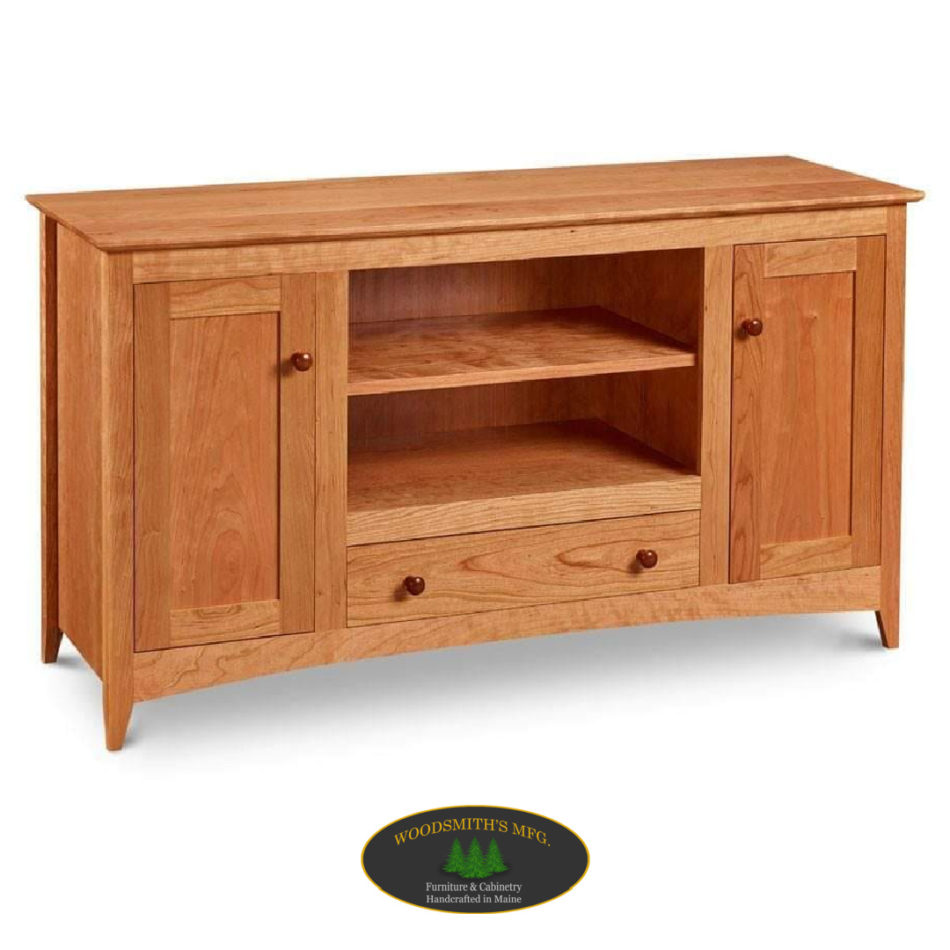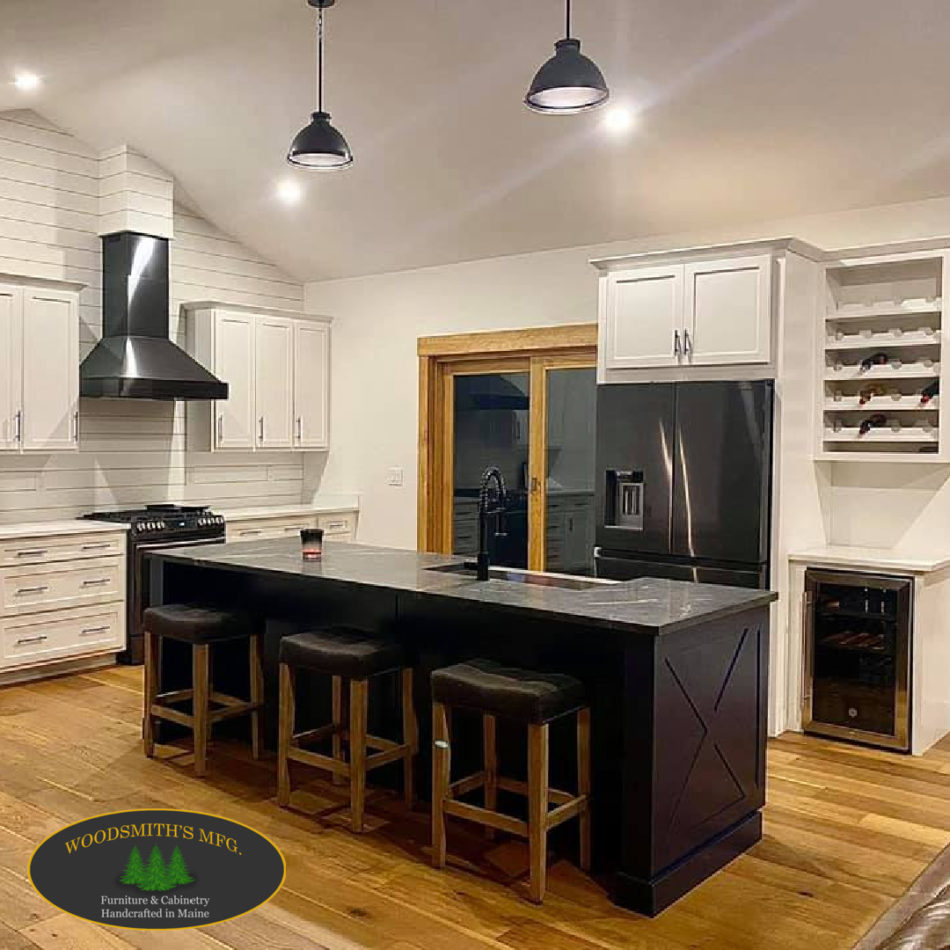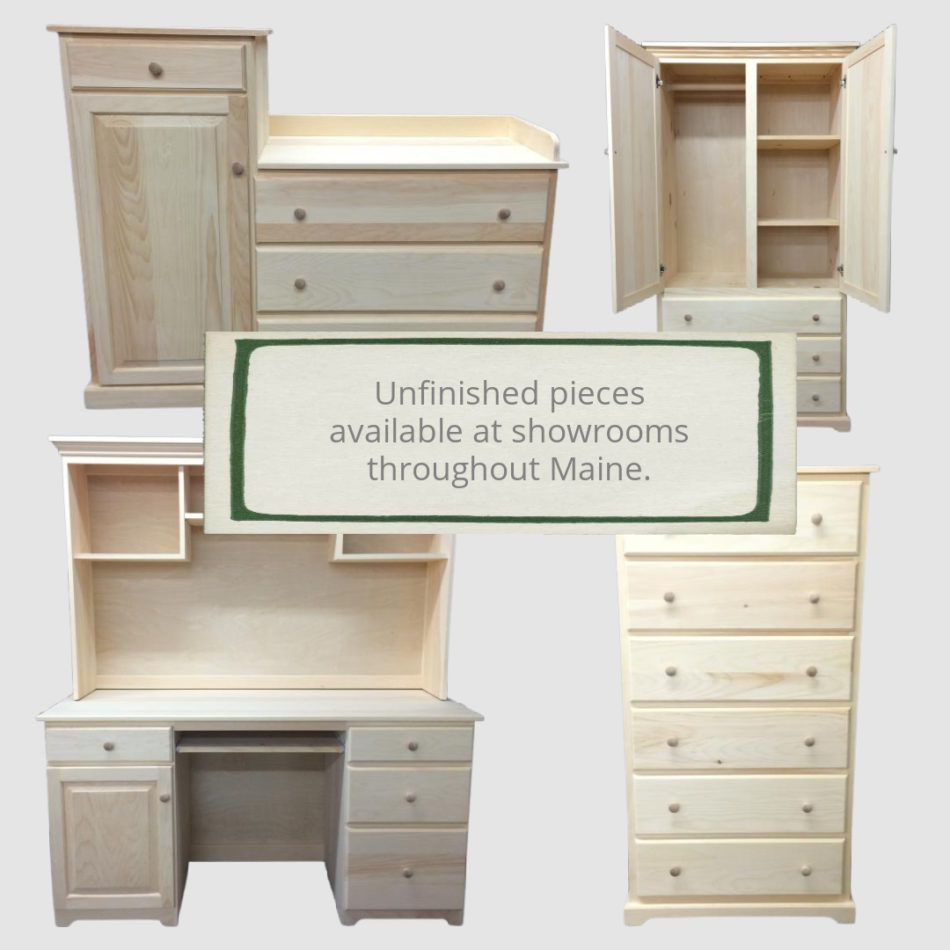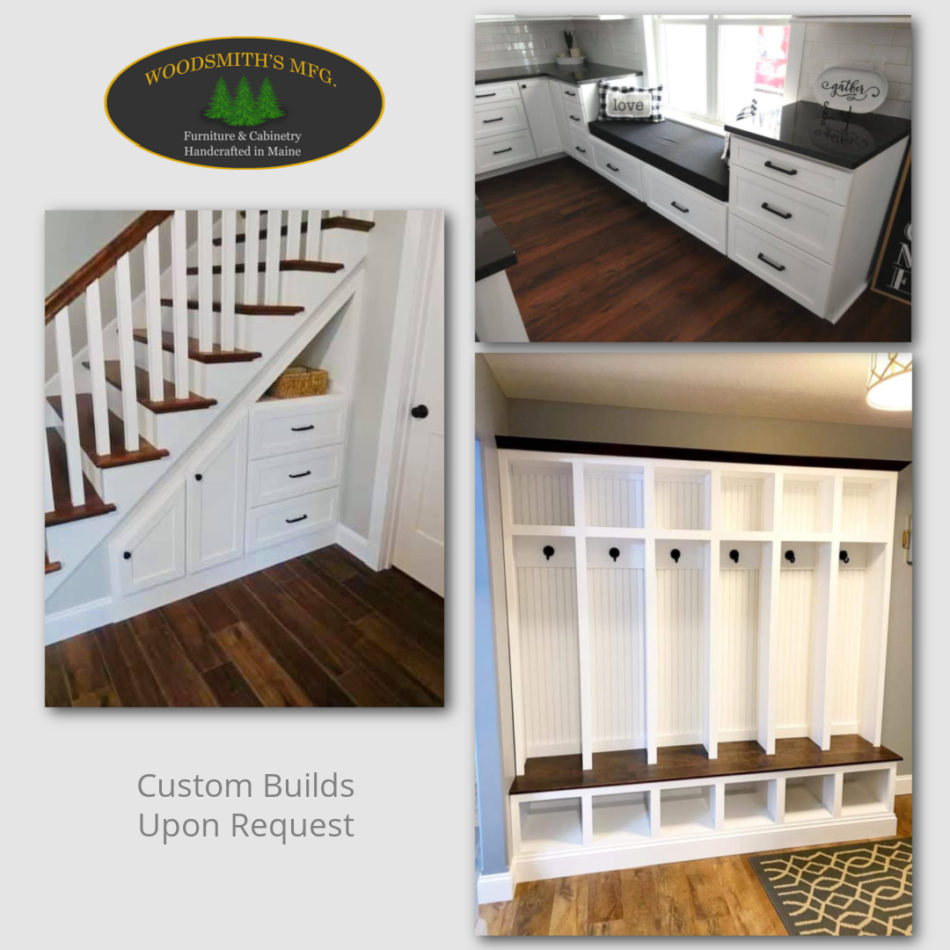 Woodsmith's Manufacturing


Oakland
ADDRESS:
60 Cascade Mill Road
Oakland, ME 04963
HOURS OF OPERATION:
M-F 7:00 - 4:00
Overview
In the fall of 2019, John Templin Jr and his wife Ceara became the new owners of Woodsmith's.
John, a lineman by trade, grew up in the woods of Smithfield, Maine with his father harvesting logs and driving his father's skidder. Most of the wood harvested was used for firewood or logs to sell for pulp. Growing up, John would often cut cedar logs into hand-hewn cedar log beds. Some he would sell, some he would keep. It wasn't until John and Ceara received a sawmill from John's grandfather as a wedding gift in 2008, that John really started to see the beauty in different species of wood. Cutting a log in different ways exposed different grain patterns and John found it interesting to see just how many boards could be cut from a single log. In 2015, John and Ceara began the project of building their dream home; a hybrid Chalet-style home built with a pine timber frame internal structure and an insulated concrete form outer shell. Ceara, a drafting designer by trade, drafted up the plans for their home and even designed the layout for the kitchen cabinets. John had hopes of building the cabinets himself but with time constraints, was forced to receive quotes from outside manufacturers. Rick Smith from Woodsmith's Manufacturing drove to Smithfield where John and Ceara were building to measure the room(s) for cabinets. Rick noticed John's wood working tools, Ceara's designing skills and the common interest in wood production and handcrafted design. A friendship was formed and the door to a business opportunity was opened.
Today, Woodsmith's Manufacturing employs 8-10 highly skilled craftsmen with over 100 years of combined experience in the handcrafted furniture and cabinetry industry. The manufacturing facility is still located at the old Woolen Mill site in Oakland and is still building some of the highest quality handcrafted furniture and cabinetry in the state of Maine.
Our Products Are Available At The Locations Below
Shaker Furniture of Maine - Scarborough, ME
Bouffard's Furniture - Farmington, ME
Chilton Furniture - Freeport & Scarborough, ME
Country Cottage Furniture - New Hampton, NH