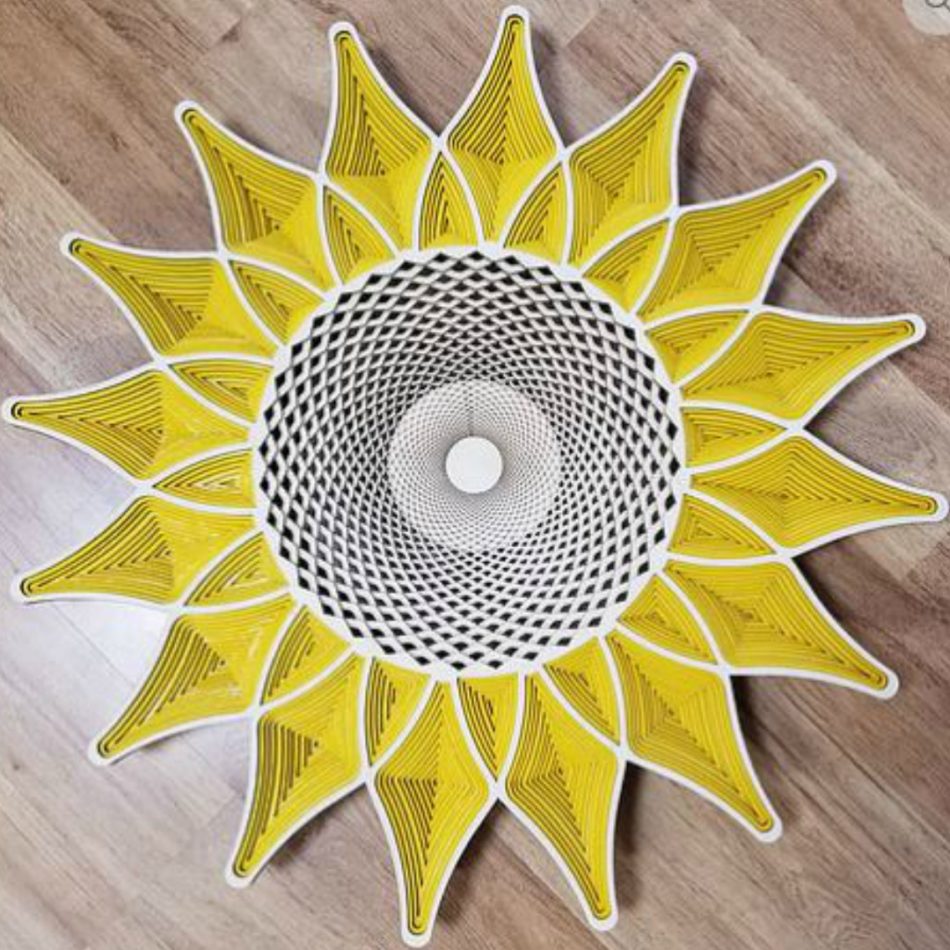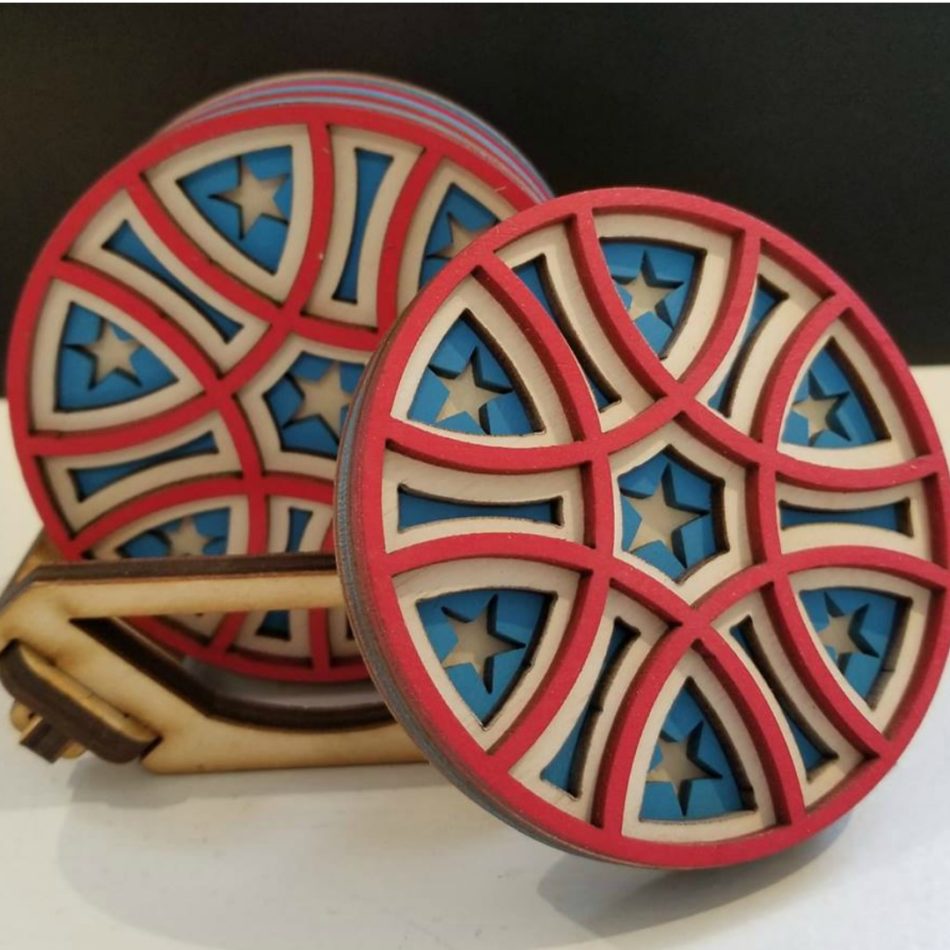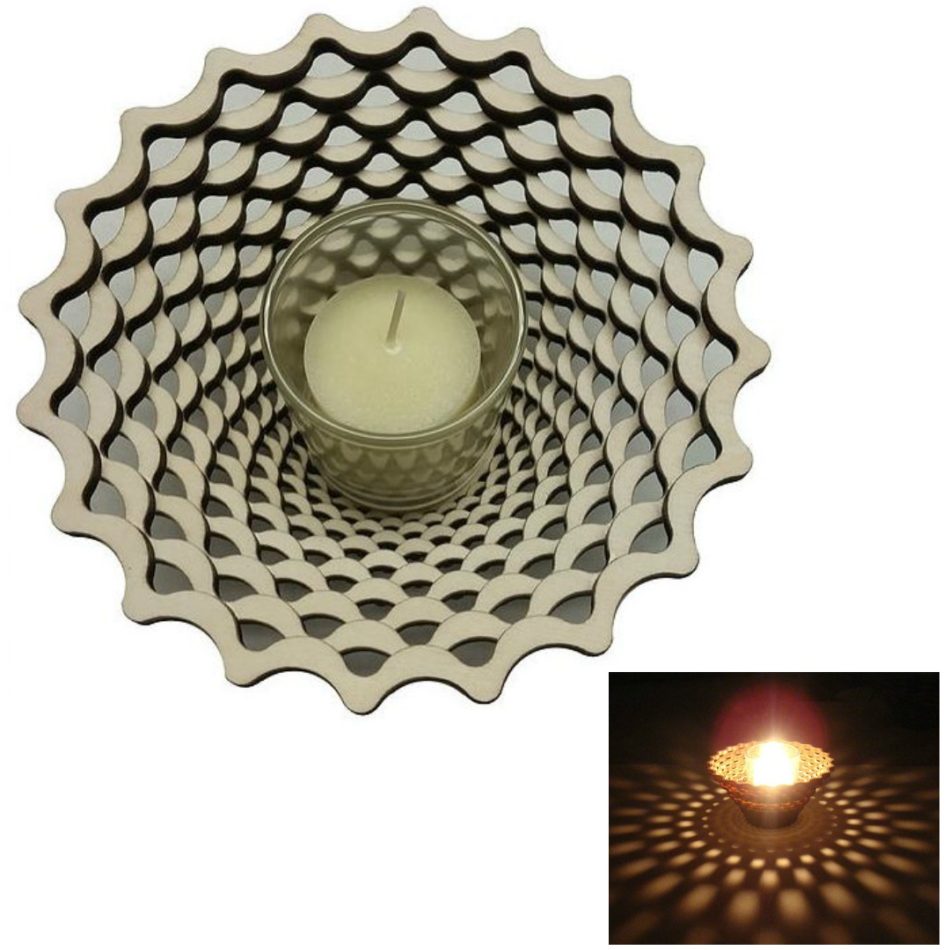 ADDRESS:
19 Elm Street
Camden, ME 04843
HOURS OF OPERATION:
Tu - Sat. 10:00 - 5:00
Overview
So how'd I come up with that idea?
You never know when a good idea is going to strike. One day when visiting my Mom I noticed her wind spinner hanging on the wood shed. I had an idea to design a bowl that had a similar look. When I started working on a prototype I figured that it would be multiple rings glued up and was cutting some of the smaller rings from inside the larger ones to save wood. Through a couple attempts I came up with a design that would be cut from one flat piece which was a very efficient use of wood.
The first prototypes were cut using a scroll saw and I knew if I was going to make a marketable product out of it I was going to have to come up with a faster way to cut them. I found a local business with a Laser cutting machine who could cut them for me. I now own three machines and my entire business is operated right out of my home.
It is a family business that is growing fast. My daughter and sister work with me now and we have plans for expanding this year.
Our Products Are Available At The Locations Below
Large gallery pieces are only available at Wooden Alchemy - other locations carrying limited pieces are:
Georgetown Pottery - Freeport, Maine
Monkitree - Gardiner, Maine
Harvest Gold Gallery - Center Lovell, Maine
Marlow's - Kennebunk, Maine