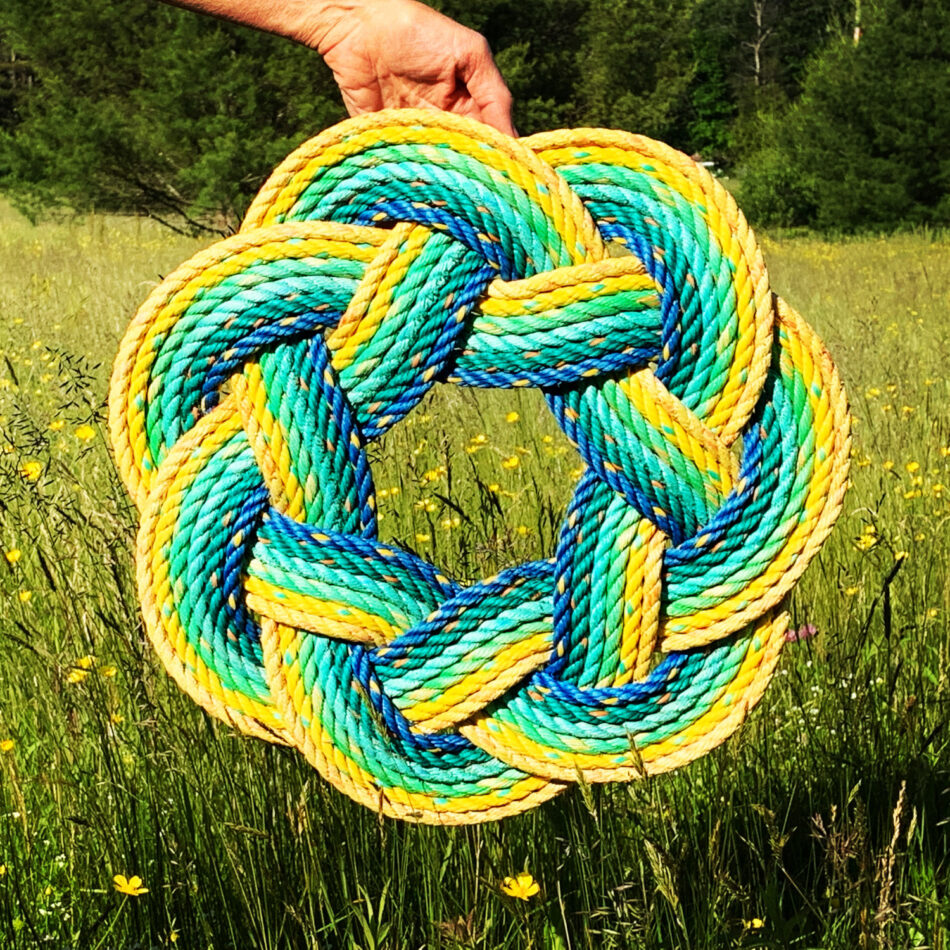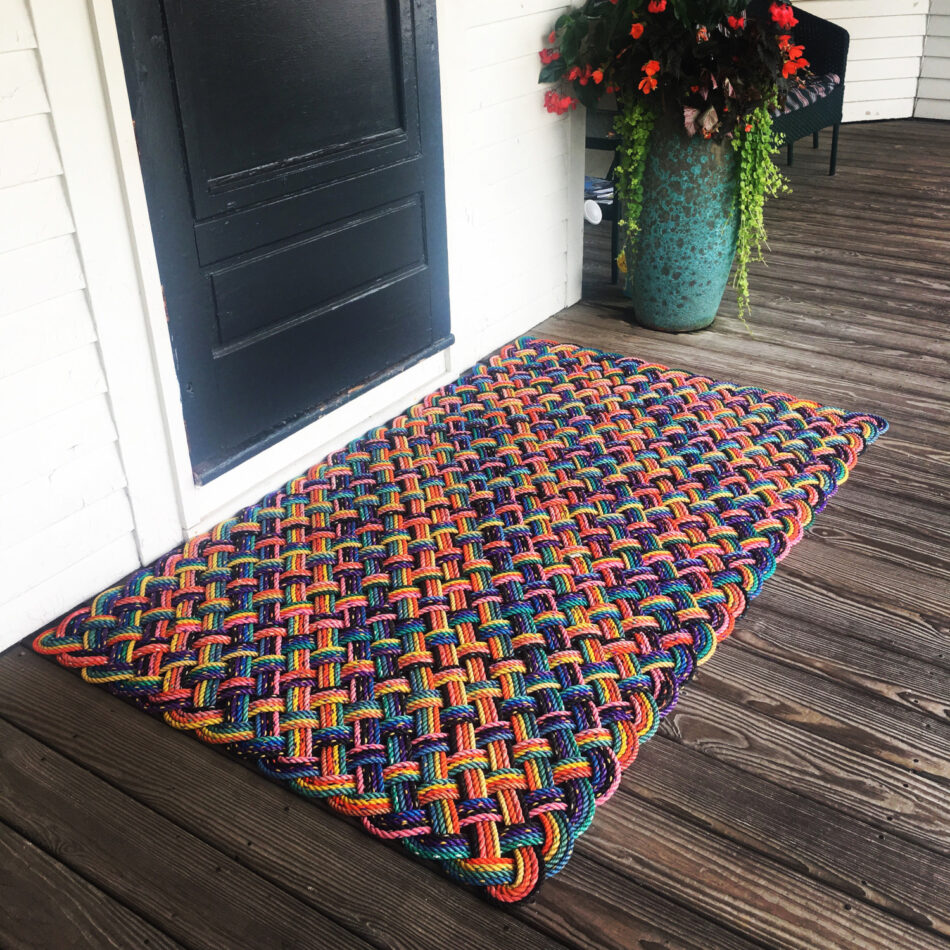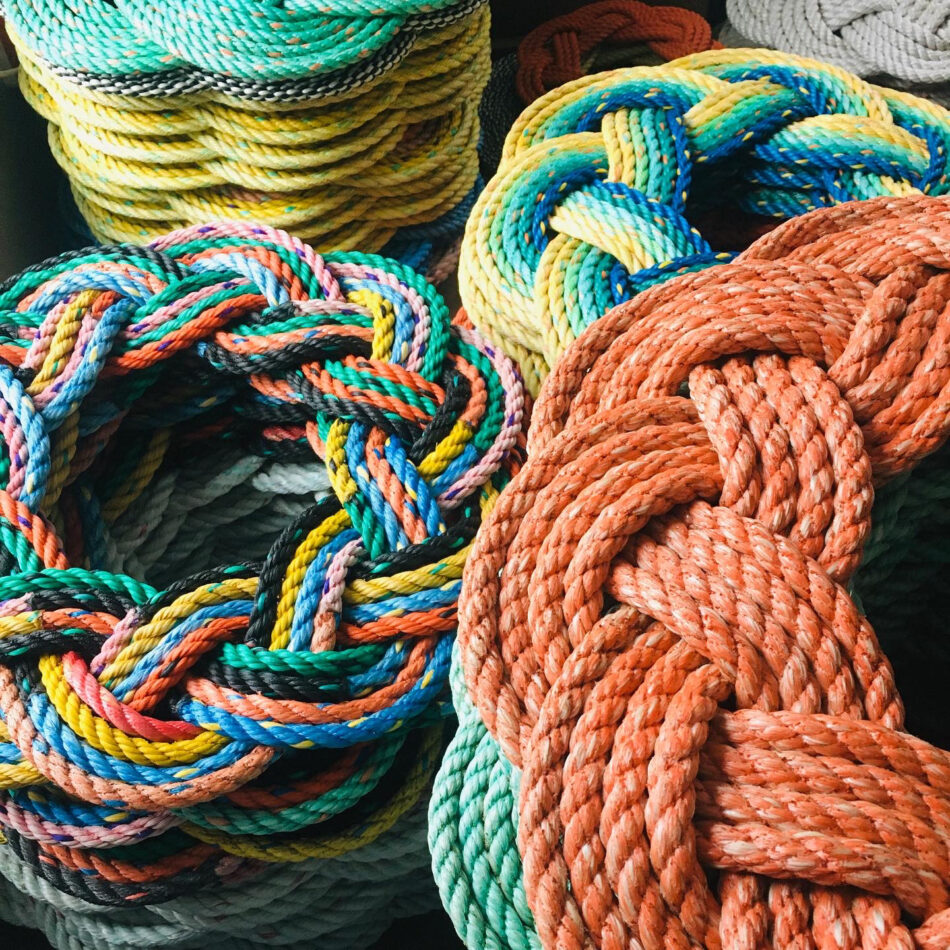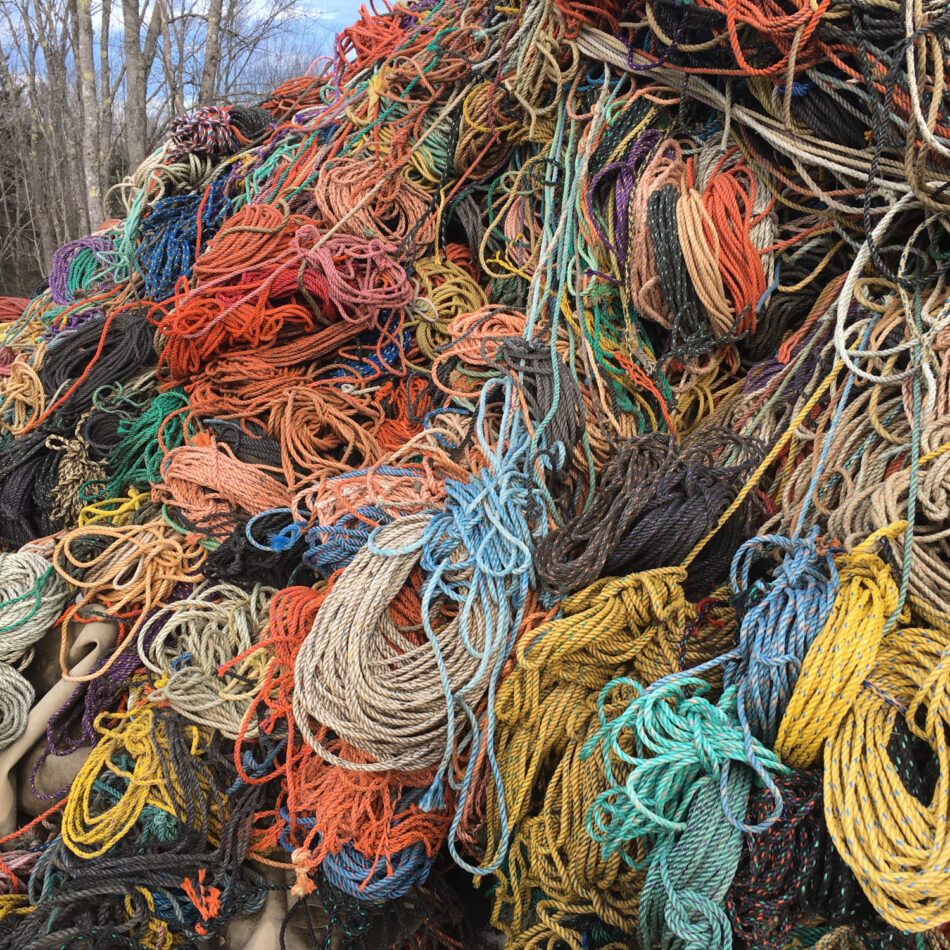 ADDRESS:
19 Torrey Hill Range Road
Freeport, ME 04032
HOURS OF OPERATION:
Please call or text before visiting to confirm our availability.
Overview
We are a husband and wife team and lifelong Mainers. The business began in 2016 following career changes and a desire to explore our creative sides. We gathered some old unwanted lobster rope from a fishing wharf and created a few simple items to sell at a local craft show. Following that successful experience and with positive feedback from customers we decided to make a go of it. And so began WharfWarp.
To start, we acquired the remnants of a rope pile that was part of the 2009 lobster rope buyback program. The two of us untangled, picked, sorted and hauled approximately 12 tons of rope into our backyard. The upfront effort gave us a colorful rainbow of rope readily available and only steps away. Over time we worked on our designs and processes, completely self taught. Today, our workshop is equipped with self-made jigs for weaving, and tools for cutting, joining and finishing the rope. We continually supplement our stock of rope by collecting from local lobstermen.
We NEVER use new rope to create our products.  Help solve the plastics problem, not add to it!
Our Products Are Available At The Locations Below
Maine Craft - Portland, ME
Junebug's Beach House - Kennebunkport, ME