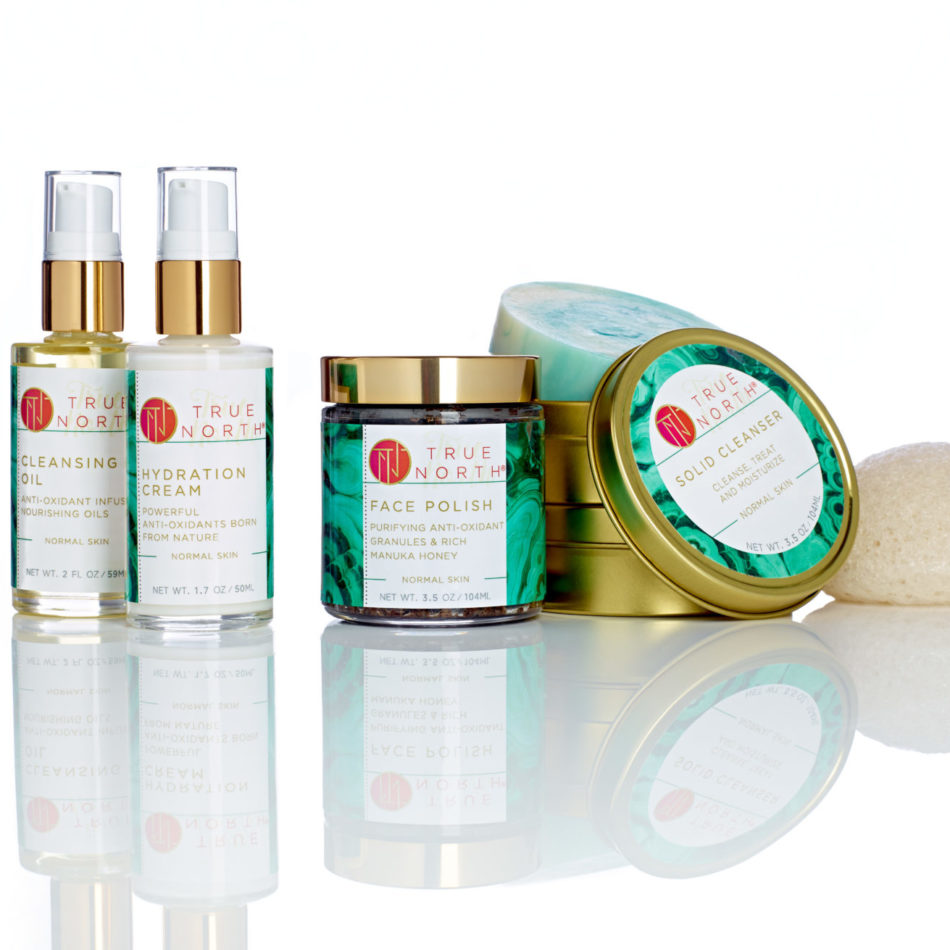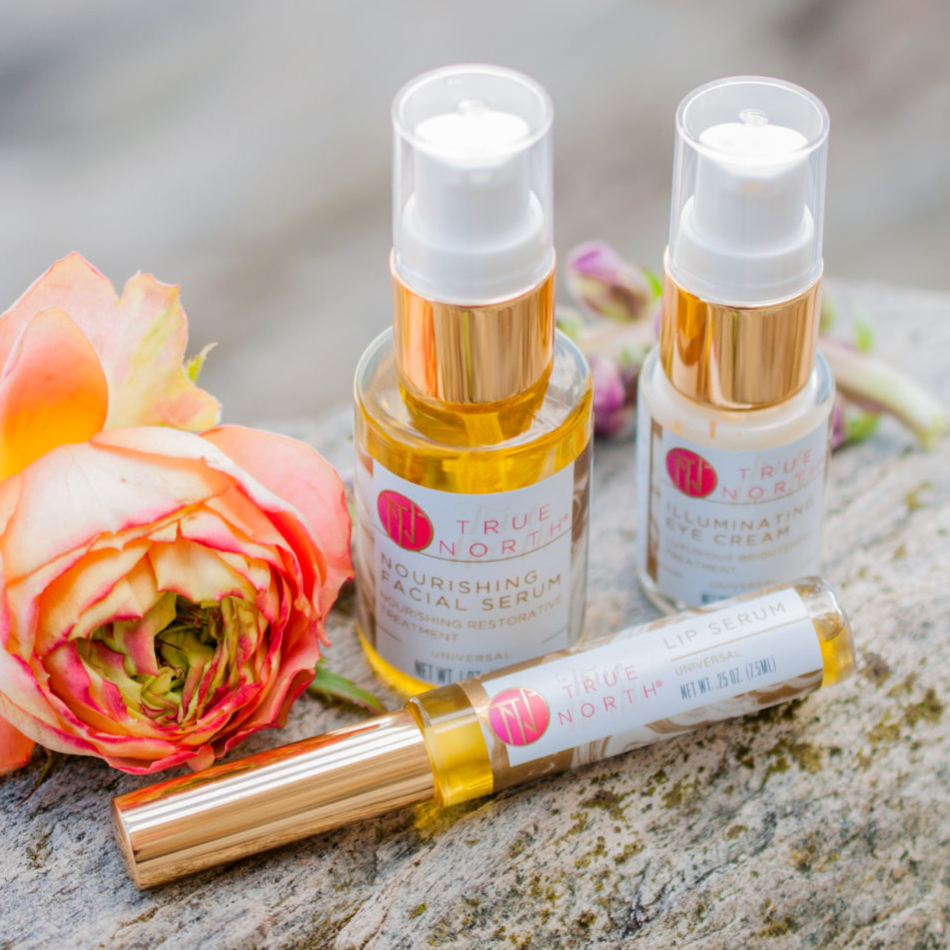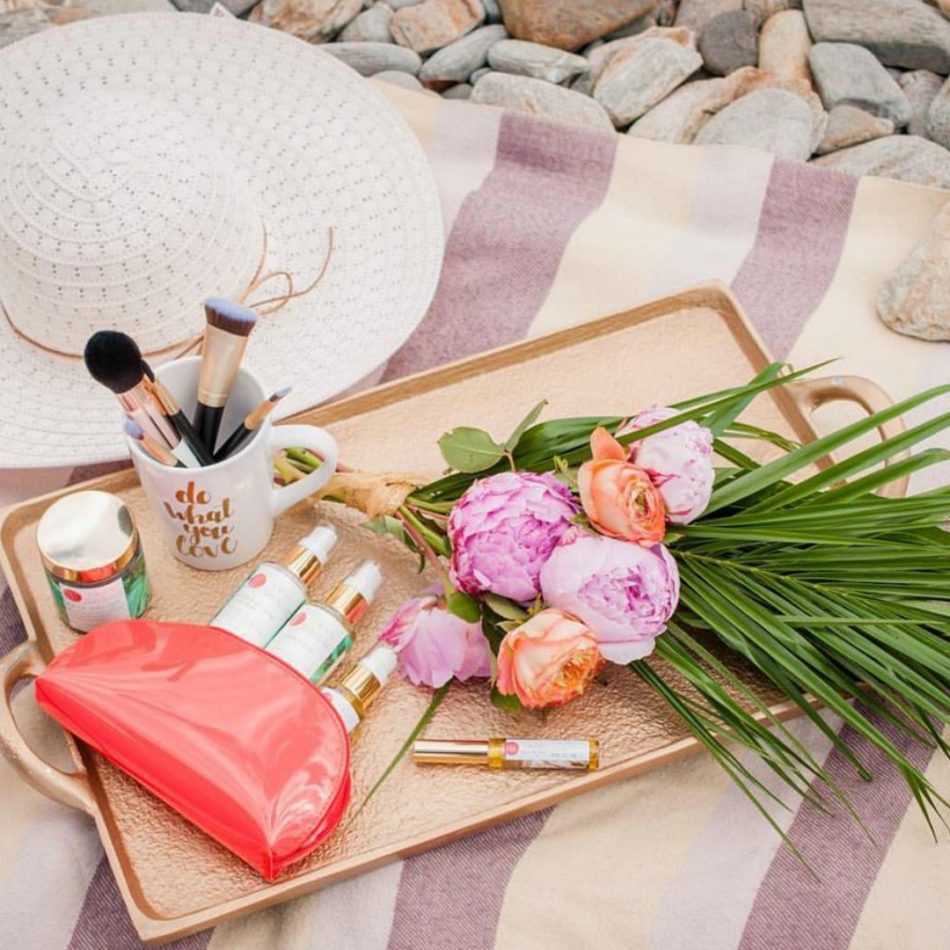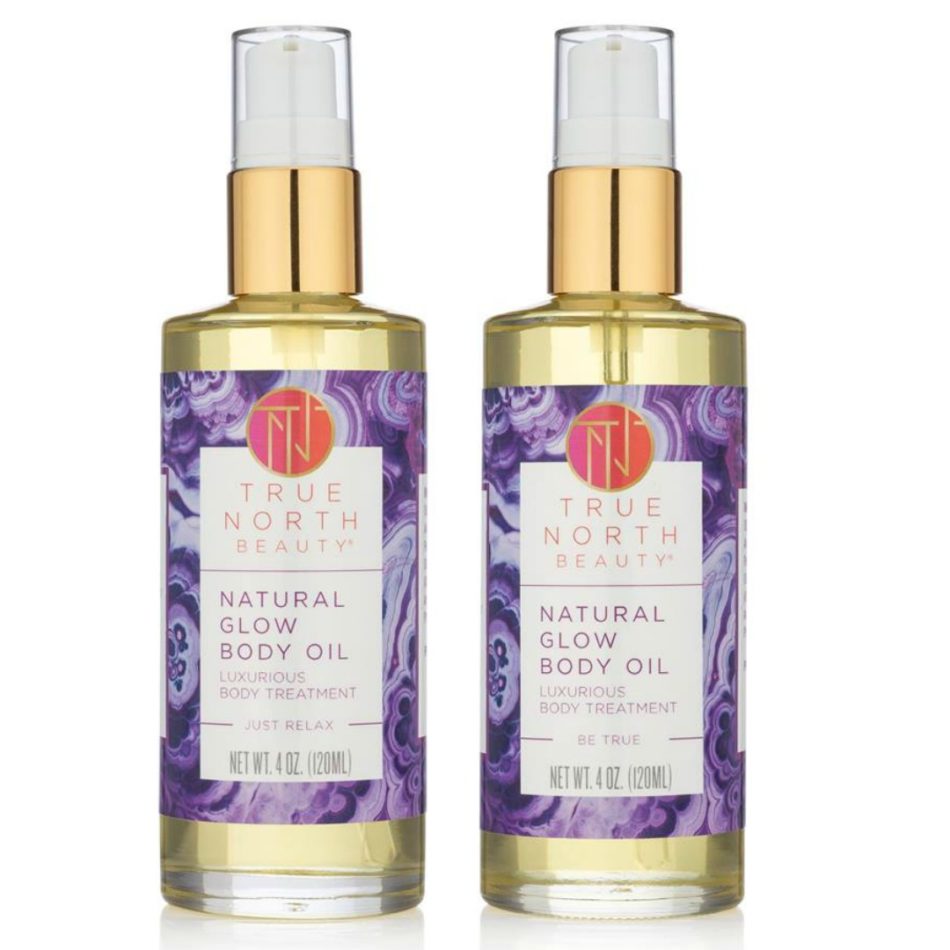 Overview
True North started out as a passion project born from the inspiration I found while going on a journey through a difficult time in my life. I had just turned 40, my skin was changing as I aged and reacting poorly to the stress I was feeling in my life. The products I was using in my 30's no longer worked for me and I knew I needed to find something to address these new skin issues I was facing. So that began the search for a new skincare routine.
I had always loved luxury skincare, but a desire to lead a healthier lifestyle drove me to explore natural skincare brands. Disappointed with what was available on the market and a desire to have the best of both worlds, I decided to formulate my own skincare products. Around this same time I found myself among birch trees in my back yard, where I saw the unique and powerful Chaga mushroom growing. I recalled stories of people in Asia consuming Chaga tea for its healing and anti-inflammatory properties. I knew my skin would benefits from the valuable properties and my skincare products needed to contain this antioxidant-rich ingredient.
By using Chaga and other natural ingredients to create luxurious formulas for our skincare products, we are committed to helping every person find their True North through healthy, clear, skin. Our products are designed and formulated to reveal your natural beauty, and with it, boost your natural confidence – without sacrificing luxury or simplicity.
Our Products Are Available At The Locations Below
Tiller & Rye - Brewer, Maine
Lilly's Home & Garden - Washington C.H., Ohio
Wildcraft - Charleston, SC
ABC Carpet & Home - New York City, NY