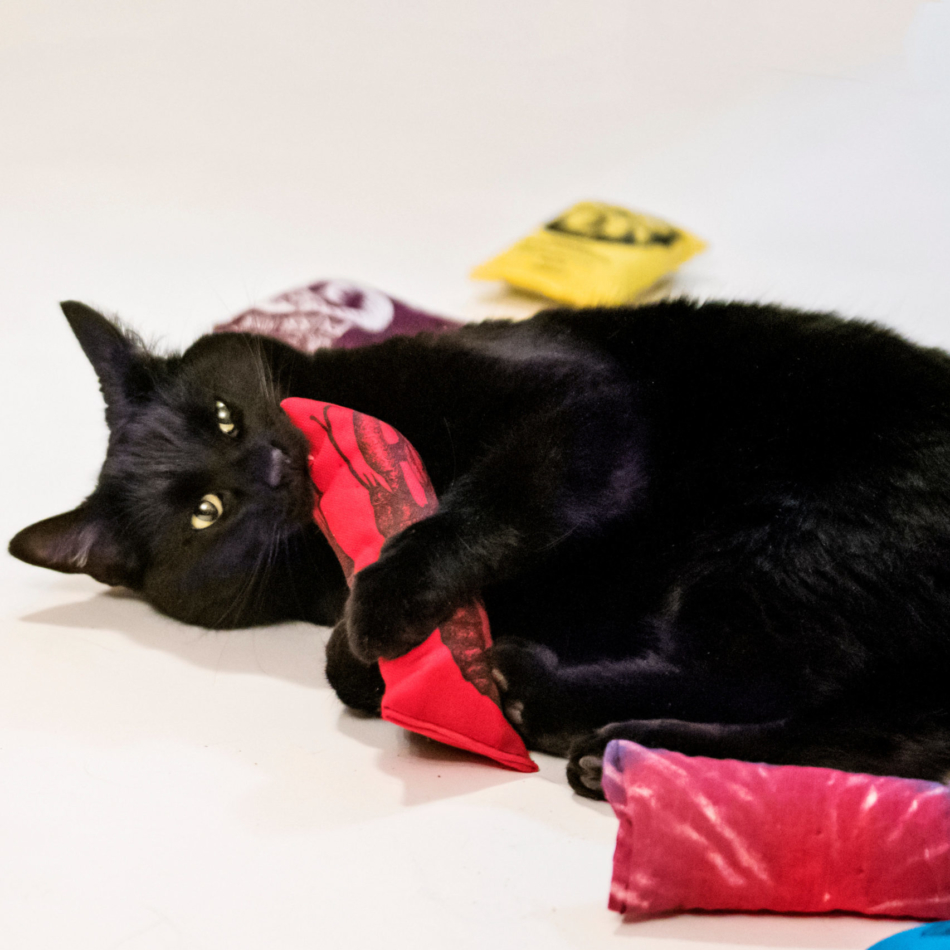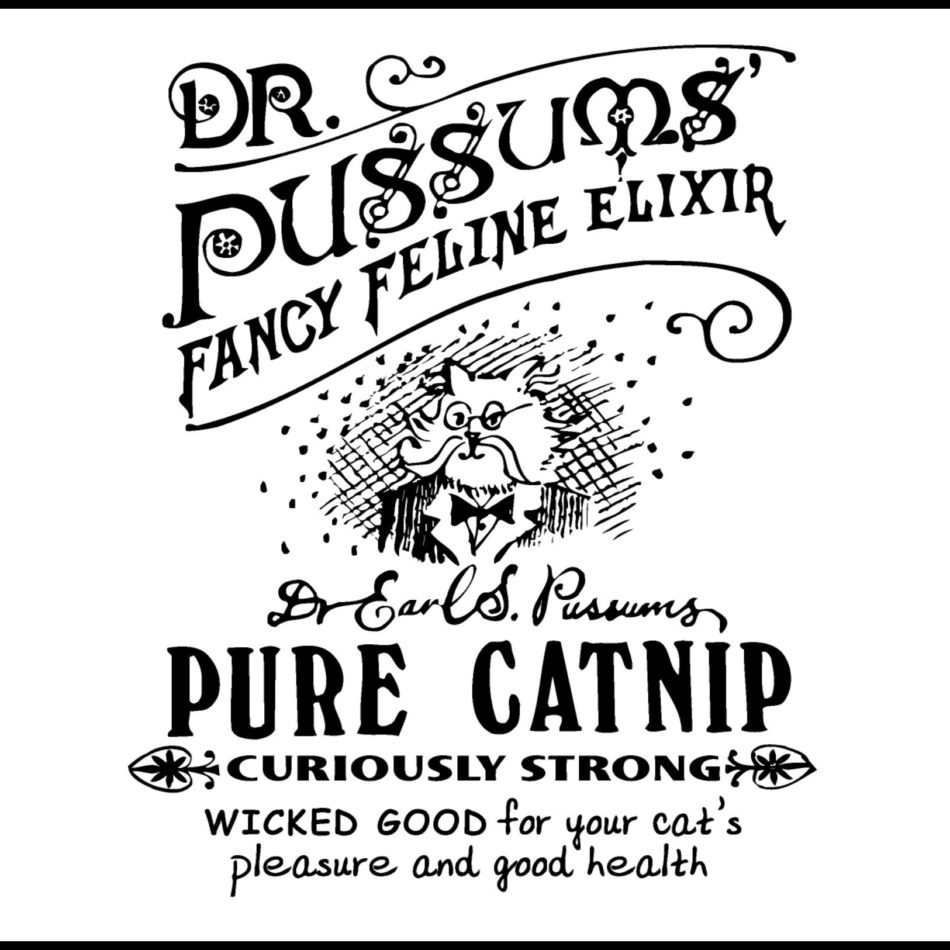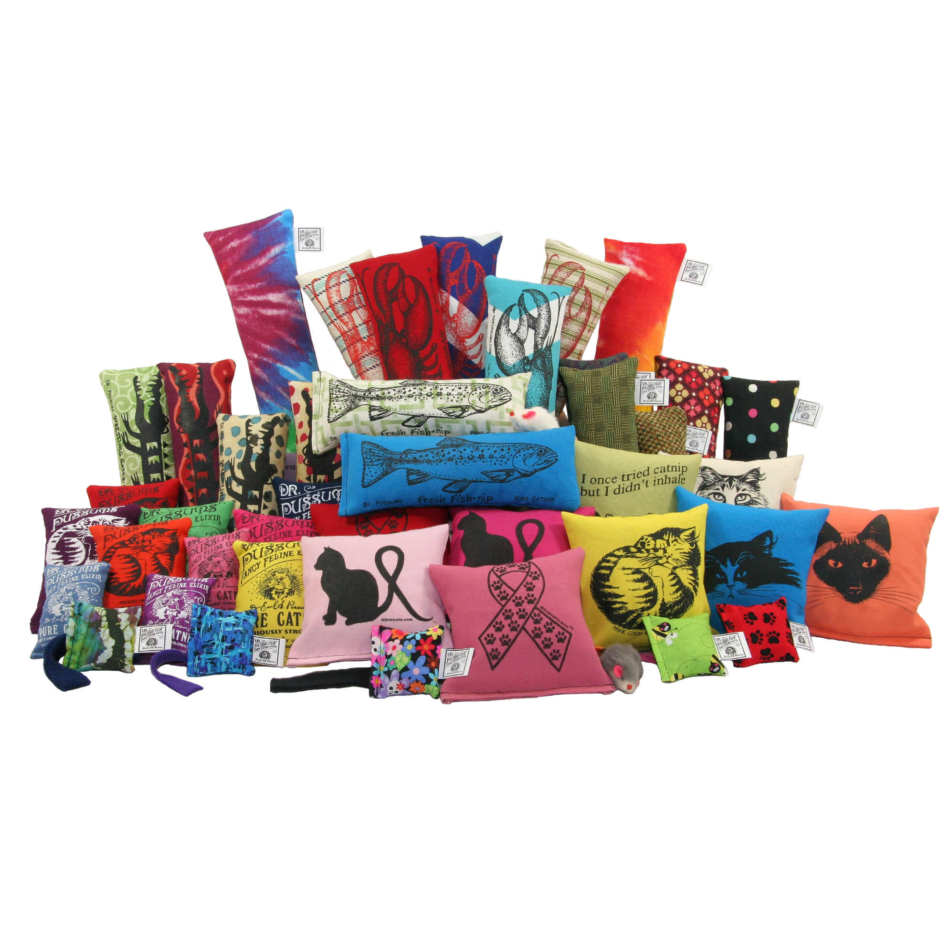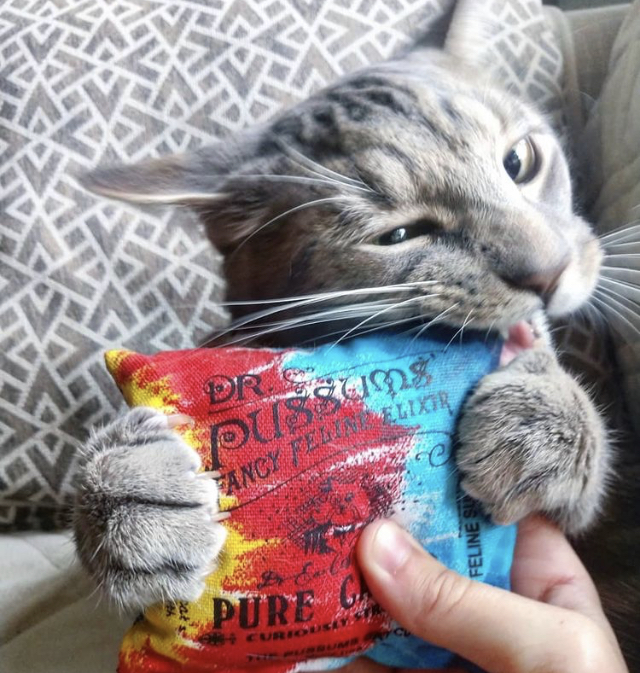 The Pussums Cat Company


Turner
ADDRESS:
293 Auburn Rd
Turner, ME 04282
HOURS OF OPERATION:
Monday through Friday 8am-3pm, Saturdays 9-1 in November & December.
Overview
A purrrrrrfect gift for your feline friends, Dr. Pussums Catnip Toys delight cats from coast to coast. Located in the foothills of western Maine, The Pussums Cat Company is celebrating 40 YEARS of making catnip toys and related products! The Pussums Cat Company was founded in 1982 when one of the original owners' cats, Mr. Pussums, was accidentally introduced as Dr. Pussums! That moment was the inspiration to create the highly successful range of products centered on Dr. Pussums Fancy Feline ElixirTM Catnip. The attraction to Dr. Pussums Fancy Feline Elixir is legendary! Our catnip toys are filled with only 100% of Dr Pussums Fancy Feline Elixir North American Catnip, NEVER any fillers! All of our catnip toys are 100% Insecticide and Fungicide FREE so they are safe and FUN for your feline friends!
All catnip toys are screen printed in Bethel, Maine with our unique graphics on fabrics carefully selected for their strength and permeability.
Our Products Are Available At The Locations Below
The Fish & Bone - Portland, ME & Boston MA
Scalawags Pet Boutique-Kennebunkport ME
Loyal Biscuit- all 7 Maine locations
Mangy Moose Freeport ME