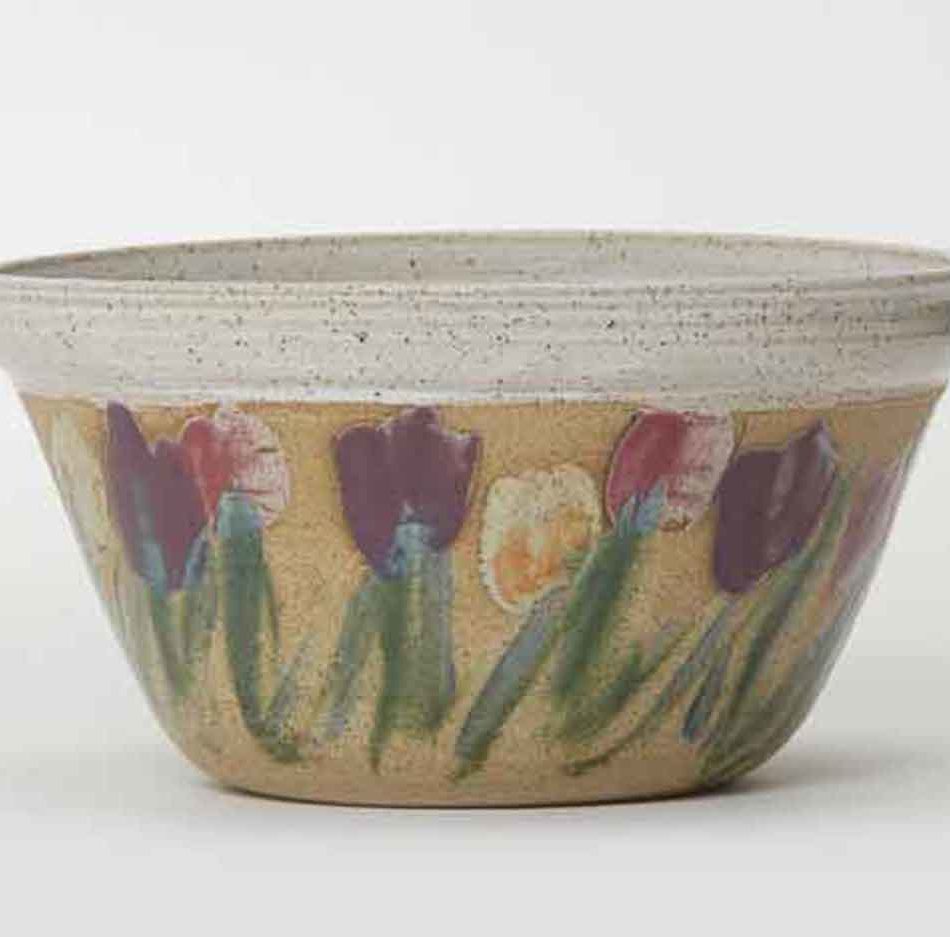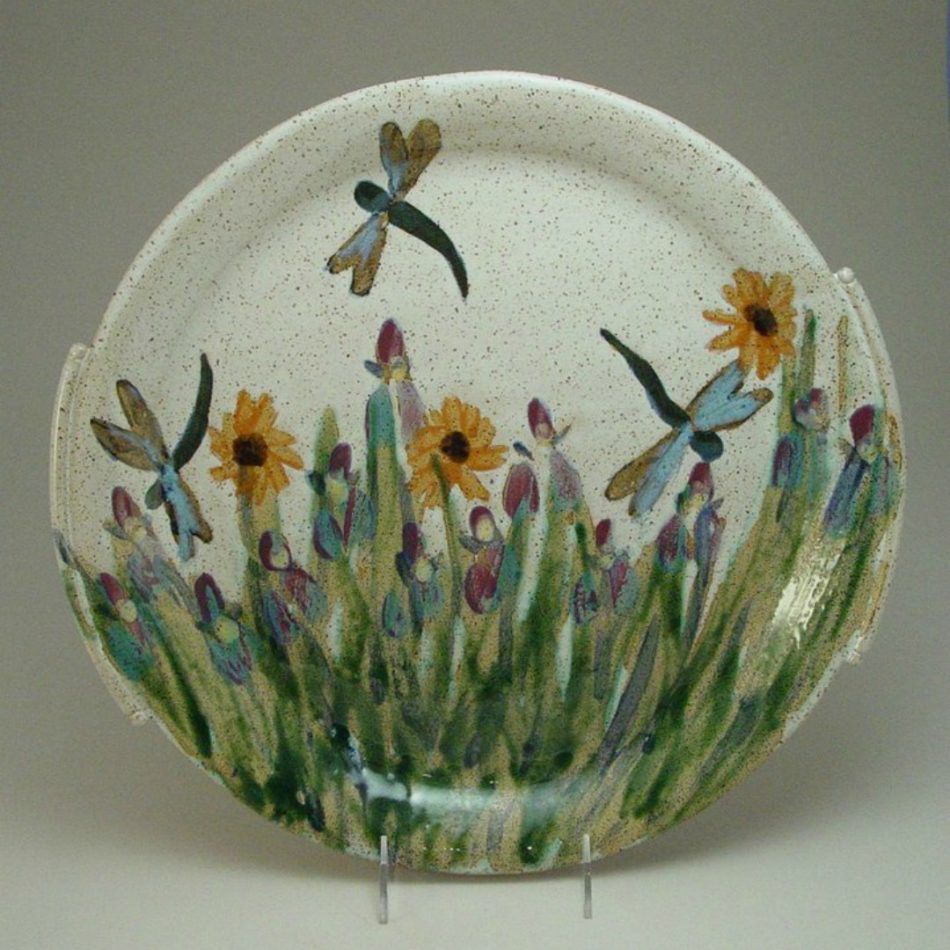 ADDRESS:
1192 Litchfield Road
Bowdoin, ME 04287
HOURS OF OPERATION:
Tuesday-Friday; please call ahead to make sure here; weekends by appointment
Overview
From humble beginnings renting space in a friend's barn to set up her kiln and wheel, Mary Kay Spencer has been a working potter for more than 30 years. As owners and artisans of The Potter's House in Litchfield, along with her husband, Jeff, she crafts fine, colorfully hand painted stoneware pieces that please the eye and feel good in the hand.
Mary Kay believes in putting the "FUN" in her functional wares. Taking inspiration from walks in nature and time spent in her garden, Mary Kay treats each piece of her pottery as a canvas, using a rich palette of colorful glazes and a fine hand to render watercolor style, impressionistic paintings on clay. These joyfully produced, individually hand-painted works are intended to bring a smile or evoke a happy memory. Her garden series of pottery is available on a wide range of items – bowls, mugs, platters and decorative vessels. She has a special fondness for creating bowls, "so wonderful to make, wonderful to hold", and cups. "Your first cup of coffee in the morning should be a joyful, positive experience … which colorful mug shall I use today? As I always say, "It's not the coffee, it's the cup!"
In addition to creating her garden pottery, Mary K's work as an artist continues to evolve. Her current work uses bold colors and oxides to create pieces that incorporate digital photographs and decal work into her traditional pottery, mixing classic organic forms and shapes with modern lines and rich details achieved through an inventive manipulation of images and patterns.
"I always felt there was something very organic about working with clay, always felt that it was healing. Being with, working with dirt is very healing. It is cosmic. There is a connection," she says. "Maybe I have been a potter throughout all of my lives."
Our Products Are Available At The Locations Below
Acadia Corp - Bar Harbor, Maine
Center for Maine Craft, West Gardiner, Maine
Monkitree, Gardiner Maine
Rock and Art Shop - Bangor, Maine
Mung Bean, Bar Harbor
Maine Potter's Market, Portland