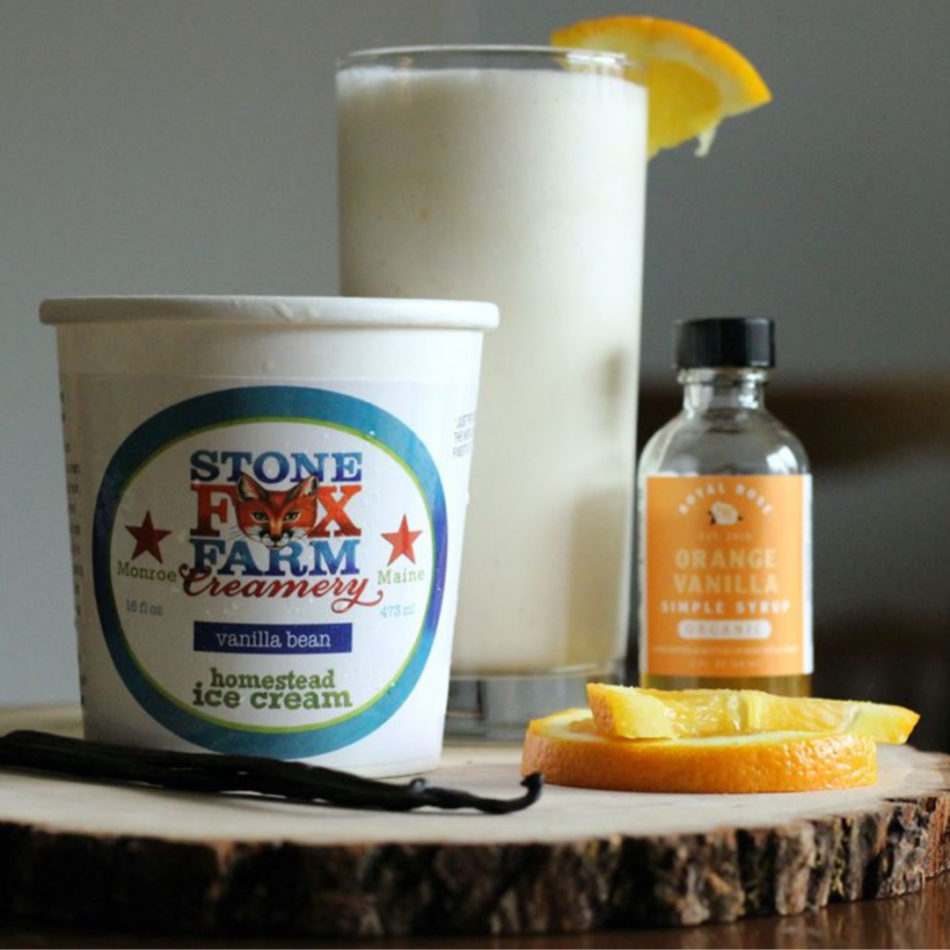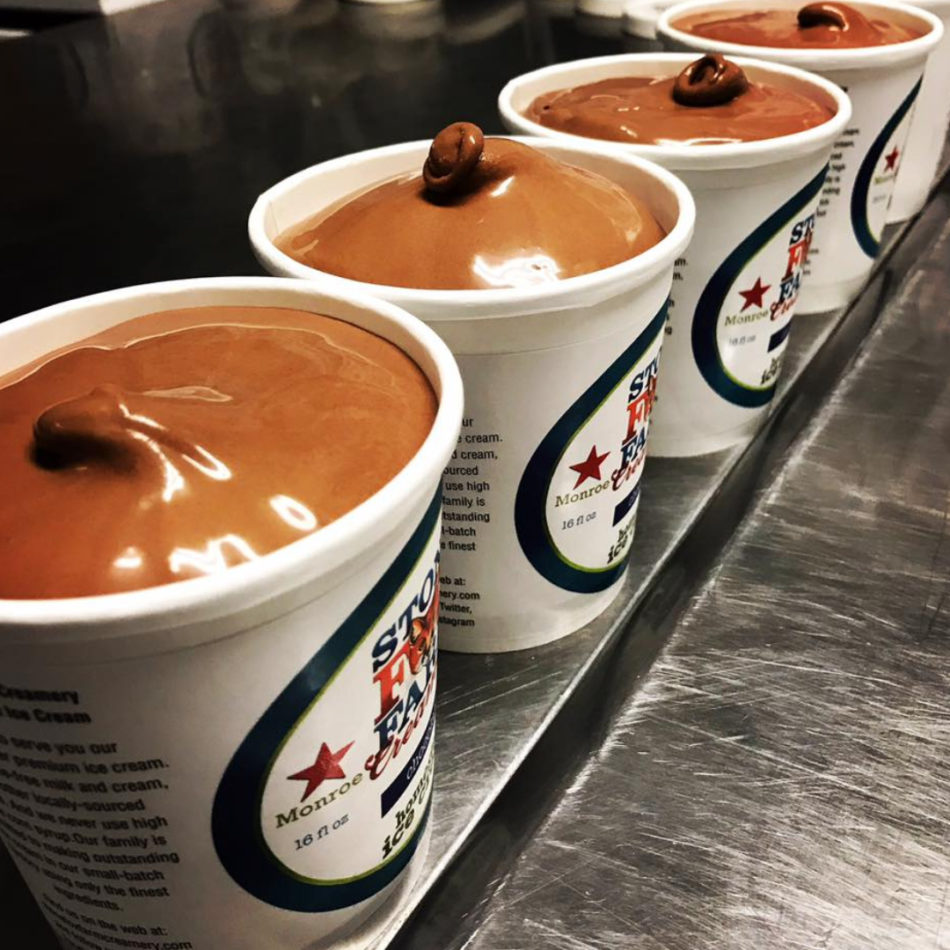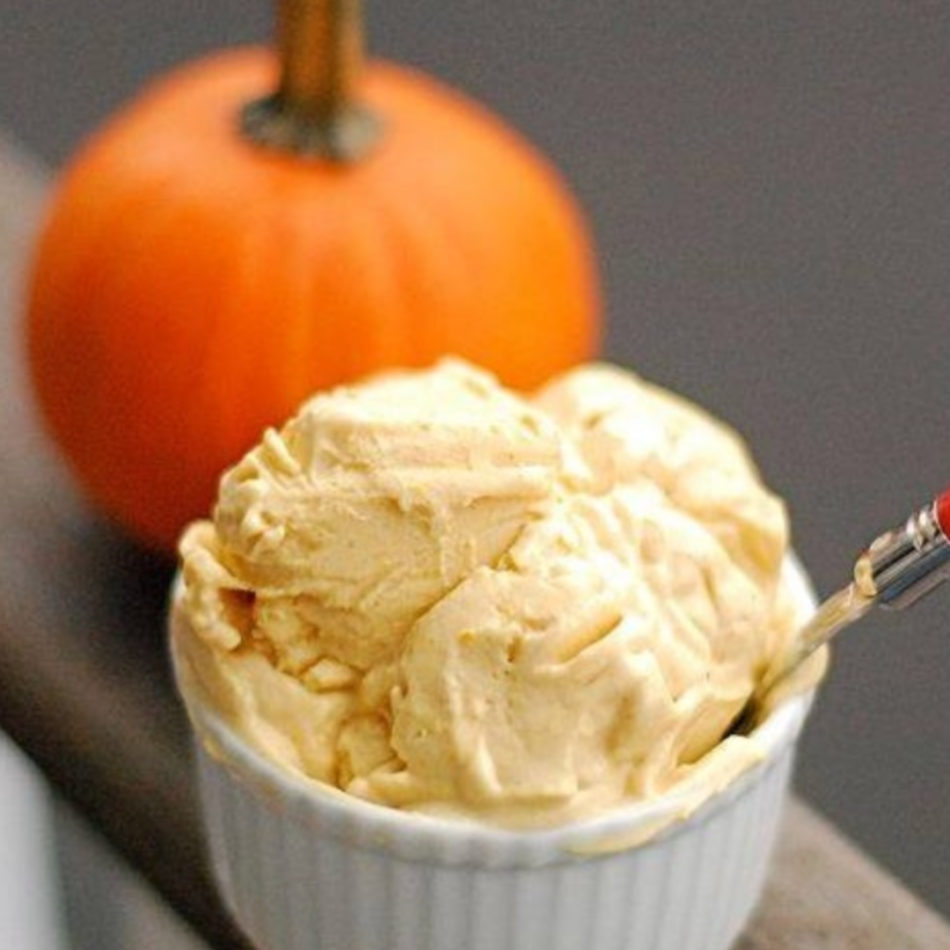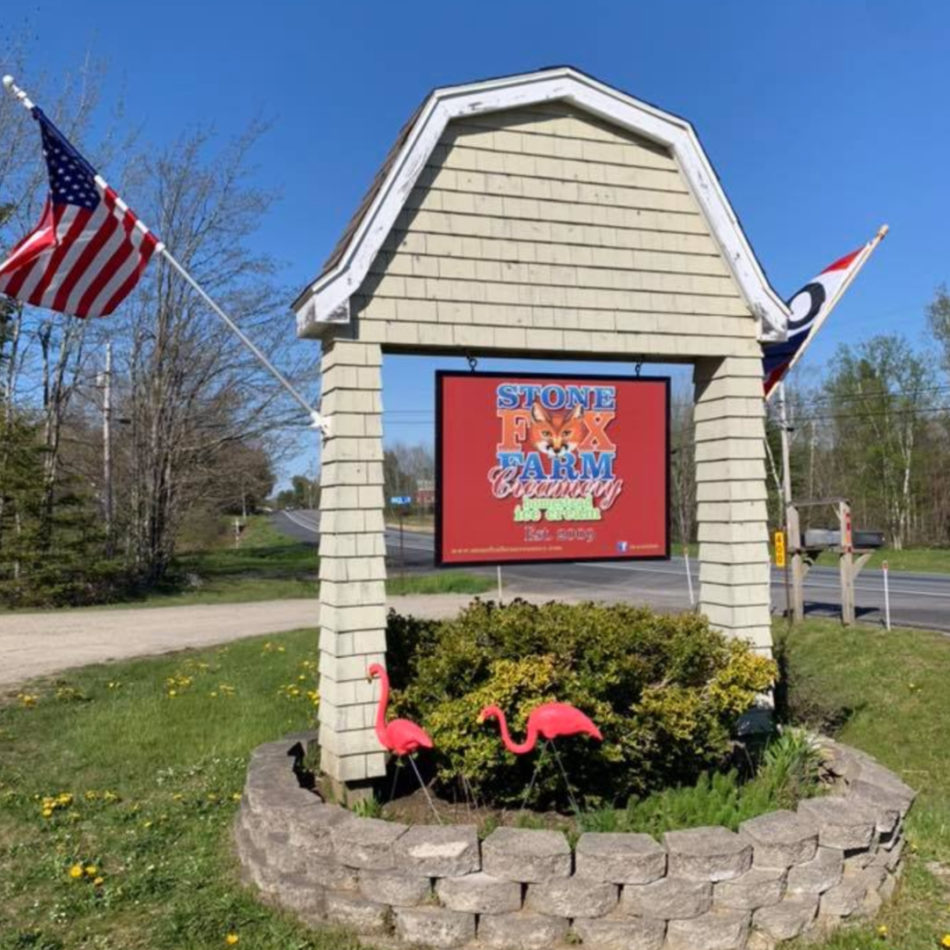 Stone Fox Farm Creamery


Searsport
ADDRESS:
398 E. Main Street
Searsport, ME 04974
HOURS OF OPERATION:
Tu - Th 3:00 to 7:00, Fri - Sun 12:00 - 8:00 - Closed Monday
Overview
We make our homemade super premium ice cream at a small plant in Monroe, Maine. Our close-knit team puts a lot of love and enthusiasm into our production process. The ingredients we use include milk and cream from Maine farms, real sugar (never high fructose corn syrup), and natural flavorings and extracts. We are passionate about supporting other local businesses, so we use Maine growers for as many of our ingredients as possible. For example, the apples in Caramel Apple Crisp are grown by Maine-ly Apples in Dixmont and the maple syrup in Maple Walnut is from Kinney's Sugarhouse in Knox.
Our Carpigiani batch freezer makes 2.5 gallons of ice cream in about 10 minutes and has a small overrun (the amount of air incorporated into the mix), which results in an extremely smooth and creamy product. We offer approximately 25 flavors, some of which are seasonal.
We have a fleet of three "Mobile Cone" food trucks. Be on the look out for us at events around Maine!
Our Products Are Available At The Locations Below
Uncle Deans - Waterville, ME
Jonathan Edwards - Ellsworth, ME
Finn McCools - Boothbay, ME
Maine St. Provisions - Rockport, ME