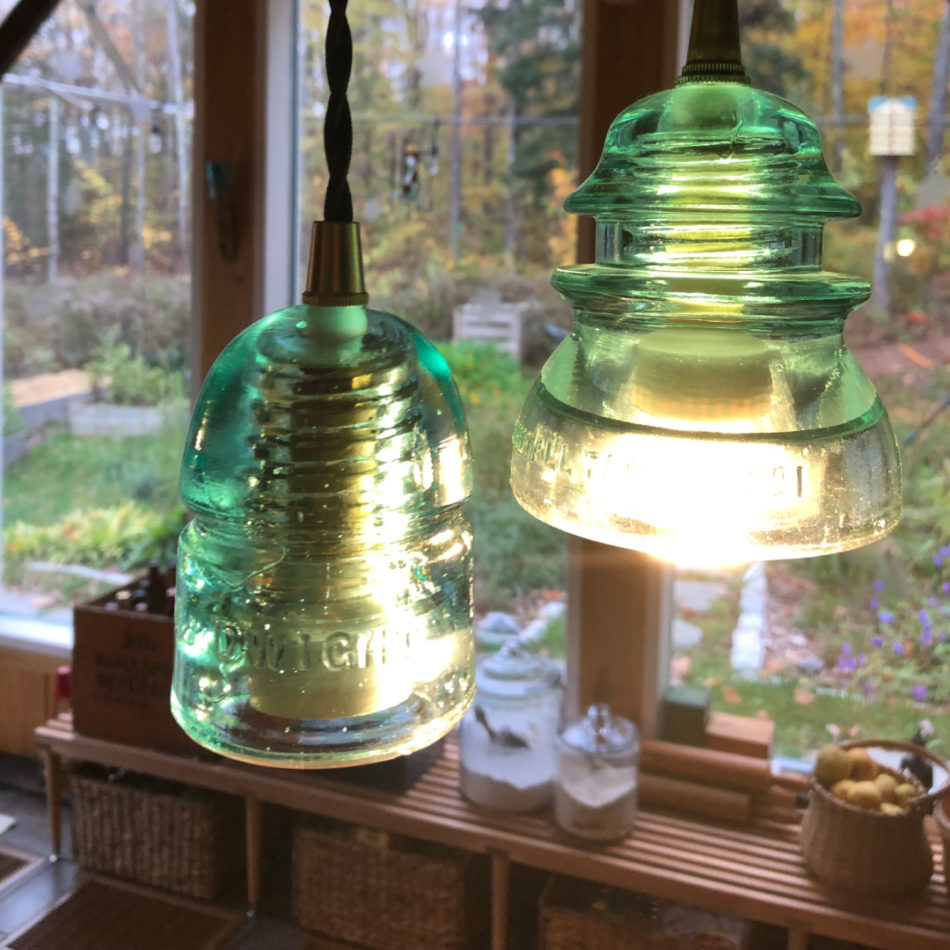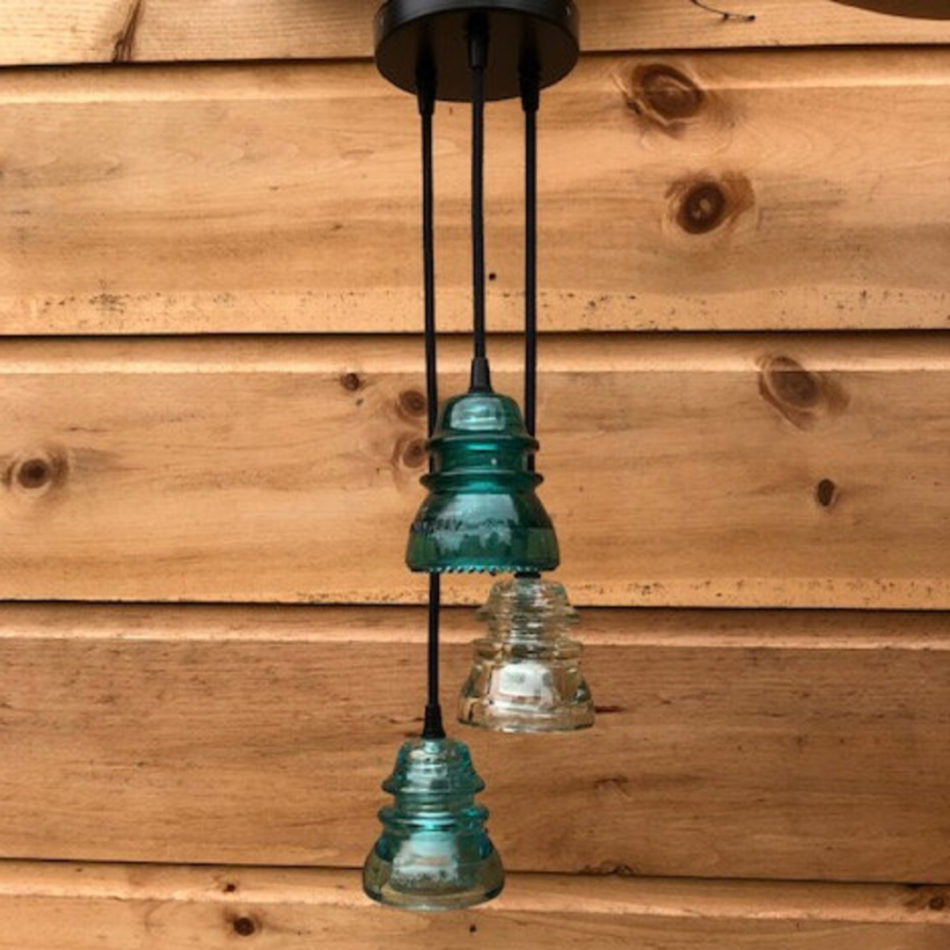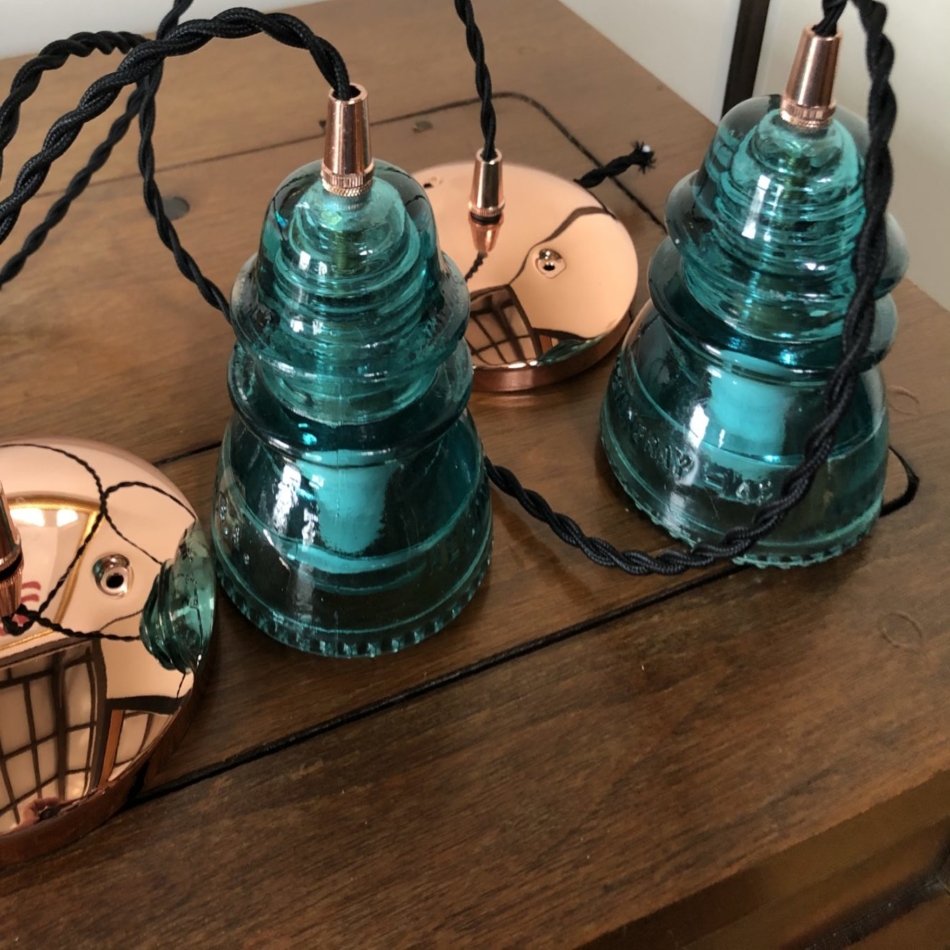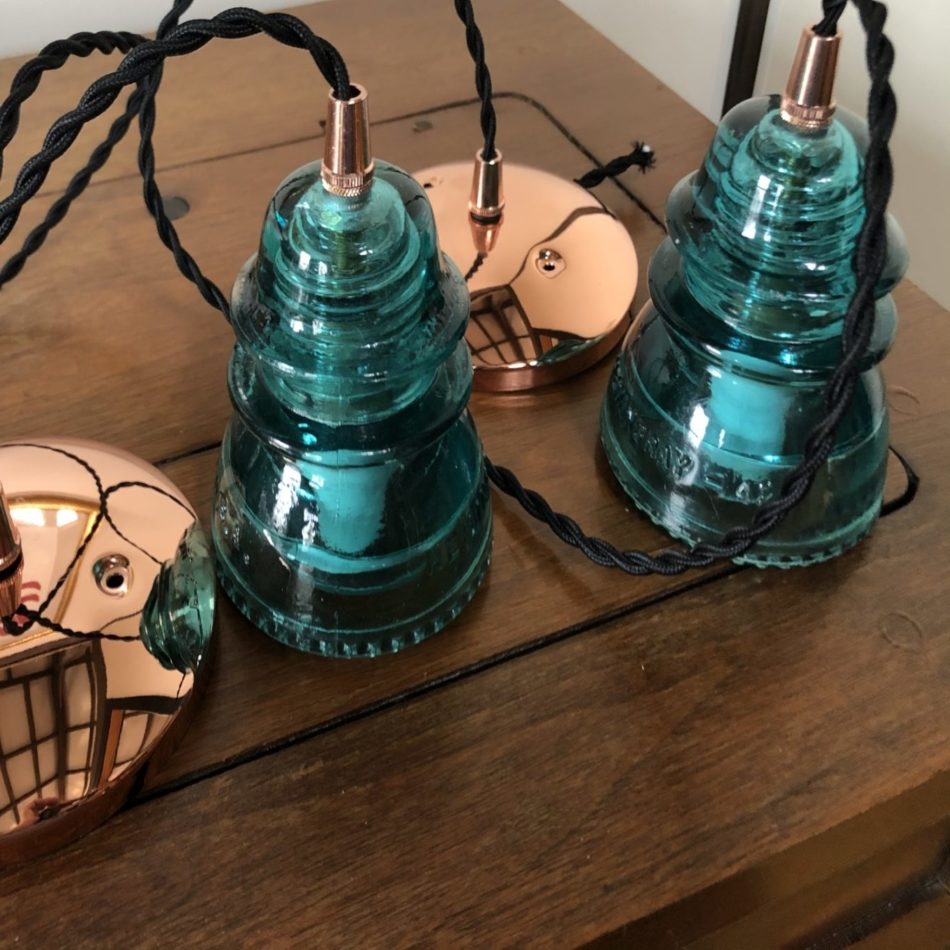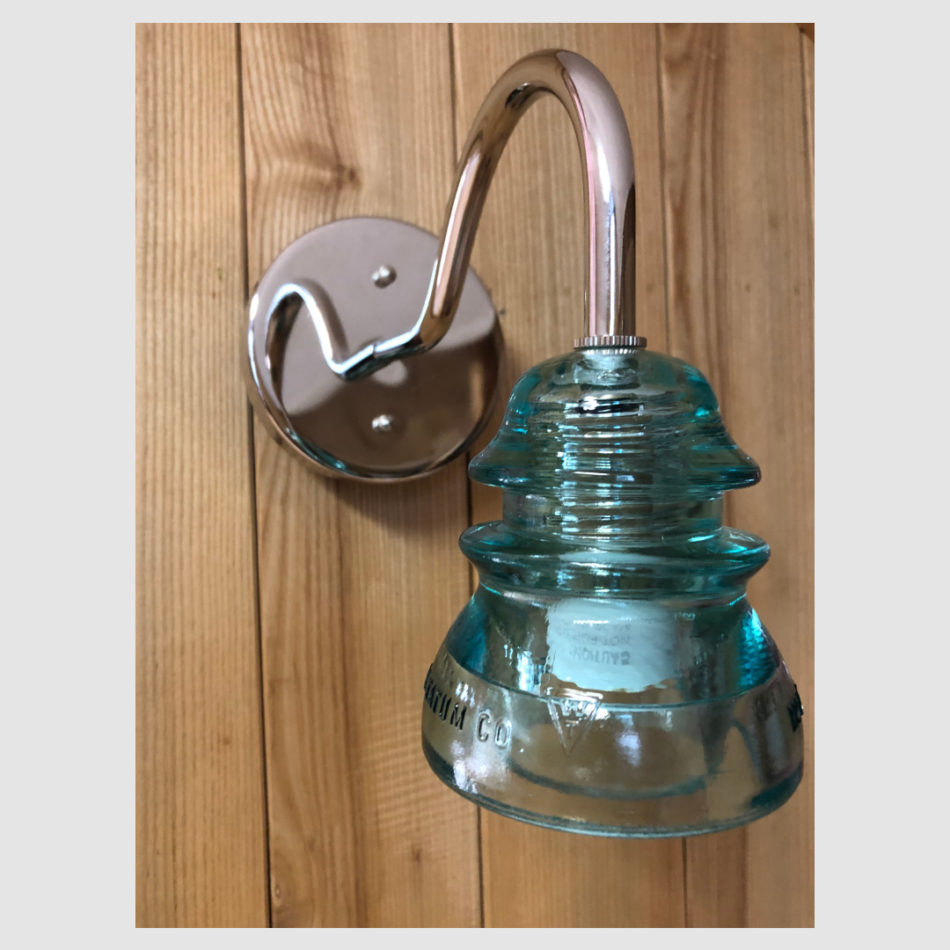 Snow Hill Lighting


Appleton
Overview
As seen on Maine Cabin Masters, season 7, episode 6 and featured in Downeast magazine in their on line store.
What is retirement???
From Marblehead, MA to sailing to the Bahamas, to taking up residency in Maine – Bill's journey is nothing short of amazing! Once settled in Maine he began a fascinating collection of old telephone/electrical insulators that are sometimes found at yard sales, flea markets and on line collectors around the USA. The collection grew until that day when the kitchen renovation was nearly complete except for lighting over the island. The rest is history.
All lighting is custom made-to-order with a selection of colored glass, fixture finishes, and design options.
Bulbs used are: LED 6 watt (60 watt incandescent equivalent) 2700K, 500 lumens, soft white and fully dimmable. Its an E12 base modified candle-opera bulb. Useful life span of 22+ years.
Our Products Are Available At The Locations Below
Kennebec Cabin Company - Manchester, ME
Down East magazine
New England Sketch Book, 1R Water Street, Newburyport, MA.
www.nesketchbook.com
shop.downeast.com