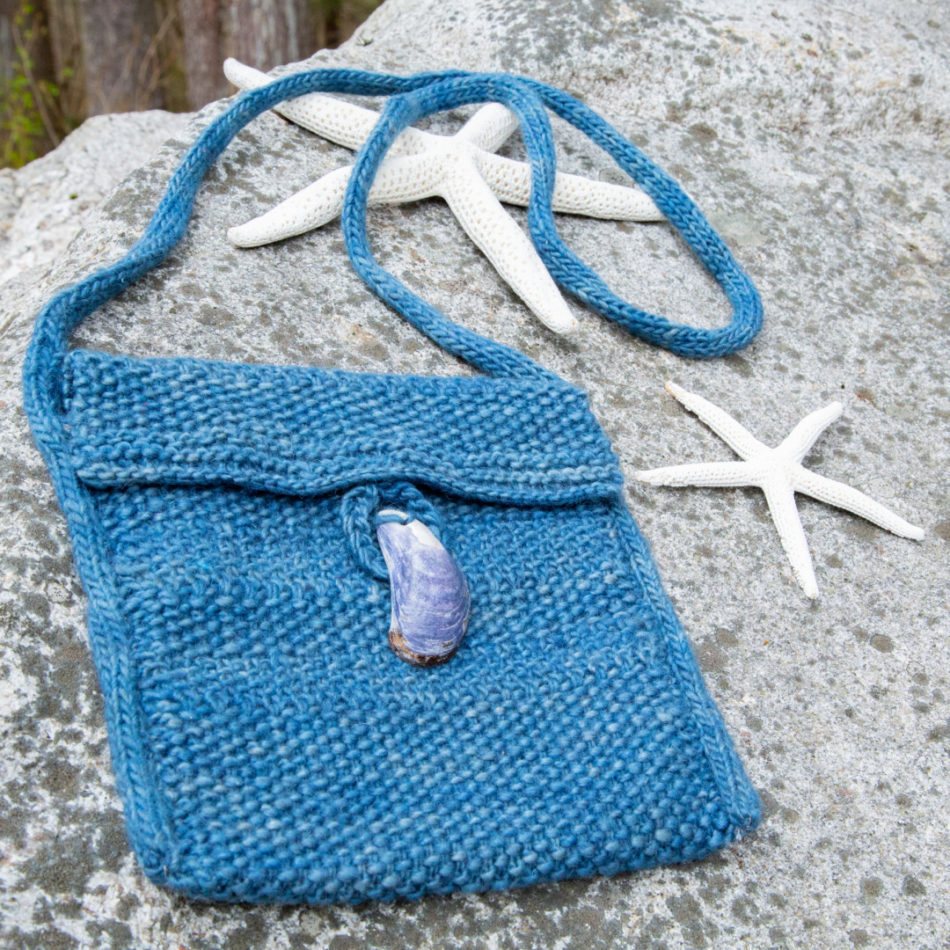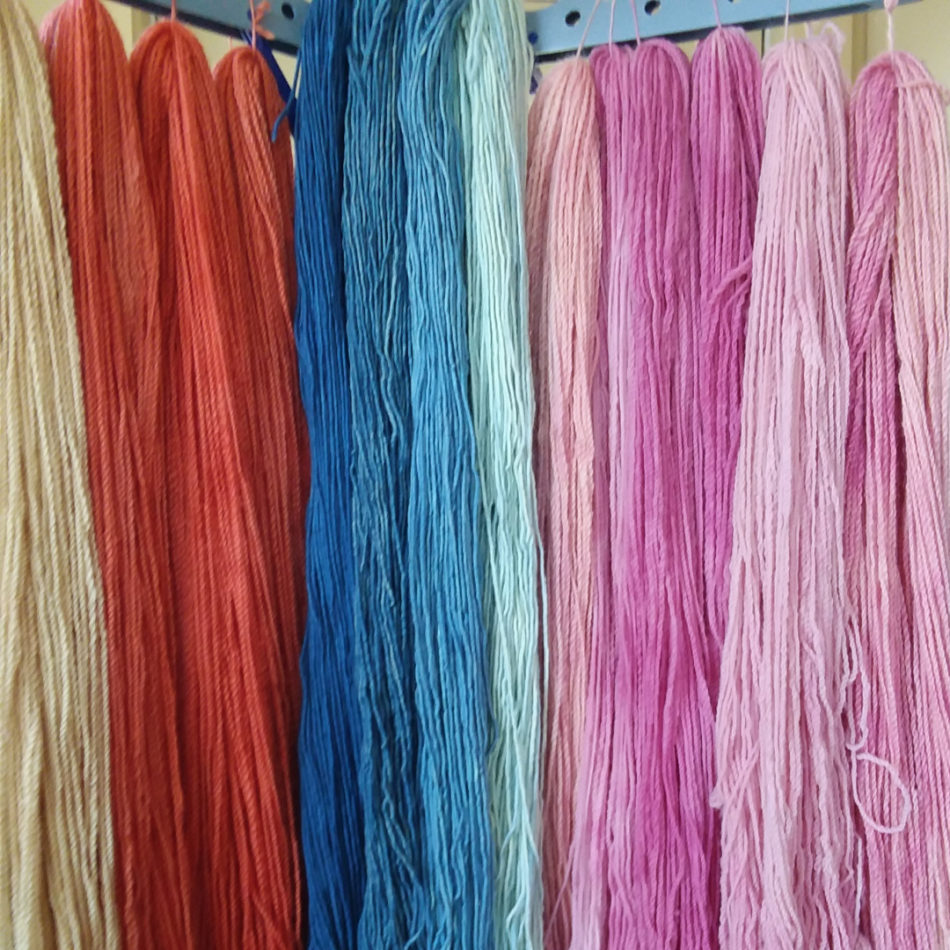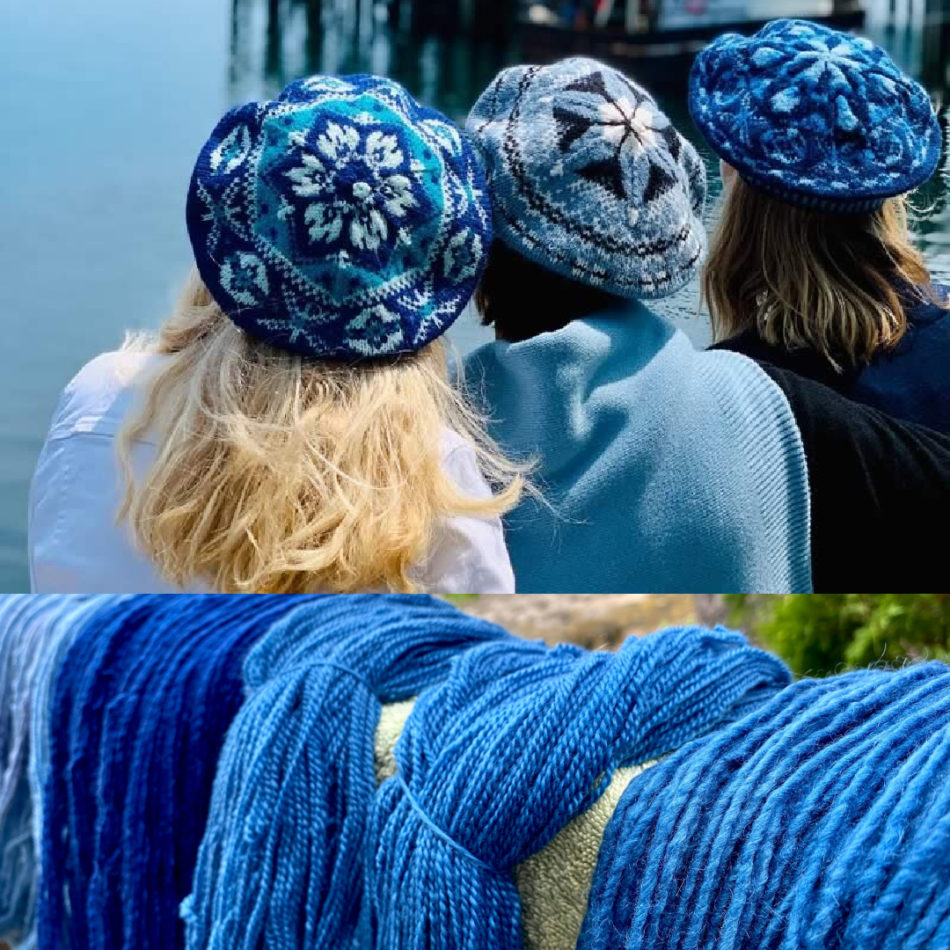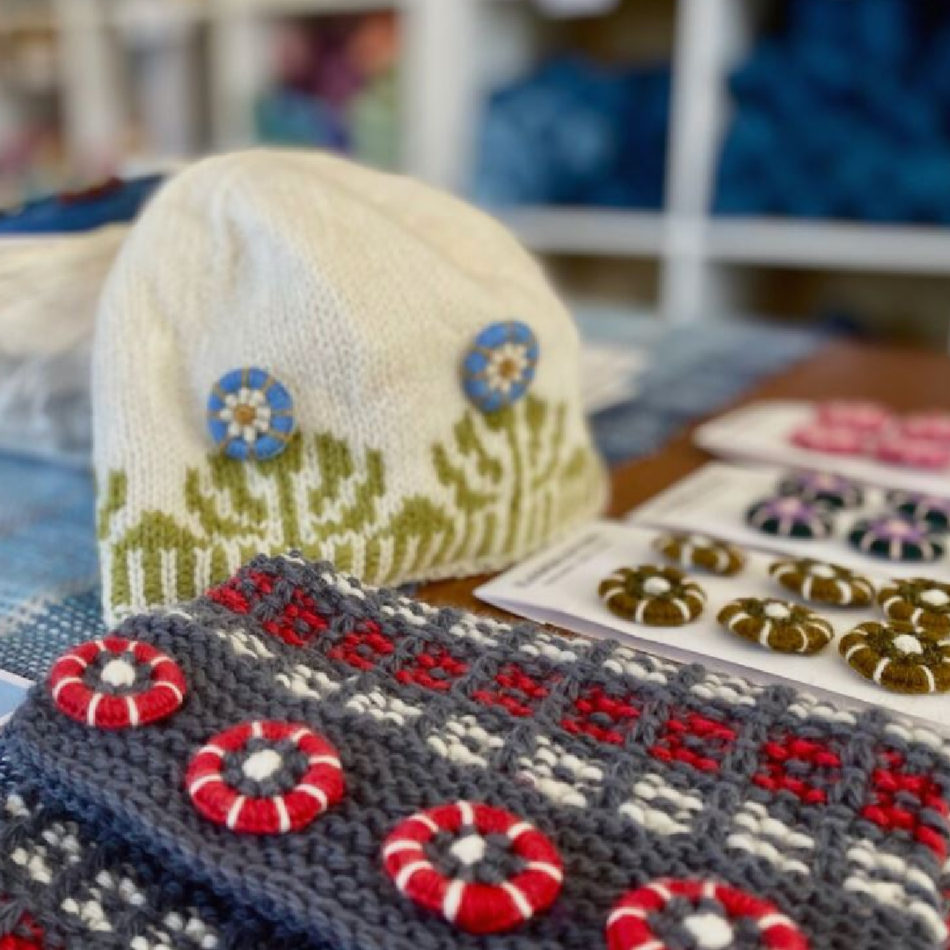 Sheepscot Harbor Yarns


Damariscotta
ADDRESS:
74 Main St.
Damariscotta, ME 04543
HOURS OF OPERATION:
Wed.- Sat. 11-4
Overview
Linda Perry has spent much of her life creating unique hand crafted wearable art, distinctly apart from anything mass produced or made by machinery. She works quietly, taking inspiration from nature and the ever changing skies and harbor waters surrounding her tiny studio on Davis Island.
With diverse knitwear pattern designs featured in national shows and magazines, including recent spreads in Vogue Knitting, Interweave Knits, Piece Work magazine, Spin Off magazine and Victoria magazine, Perry has sold her work online exclusively for the past few years. This summer her shop was opened in downtown Damariscotta.
Her background as a fiber artist goes back decades. "Knitting has always been my passion" Perry says. She has degrees in Textiles and Fashion Design, and taught at the college level for over forty years. Natural dyeing has been the focus for about a decade and a kaleidoscope of colors created with natural dyes has evolved. Dyeing with indigo has been a special adventure. Being surrounded by the nature of the water and sky, it has created her love of indigo dyeing or "blue magic" as she calls it. Perry spends many happy hours outdoors dipping yarn into kettle pools of the natural dye, always surprised at what might emerge as the wool hits the air, oxidizes and the colors magically change.
The clear sea air and the calm harbor waters are an inspirational spark for creativity, where life and knitting are easy…just as it should be.