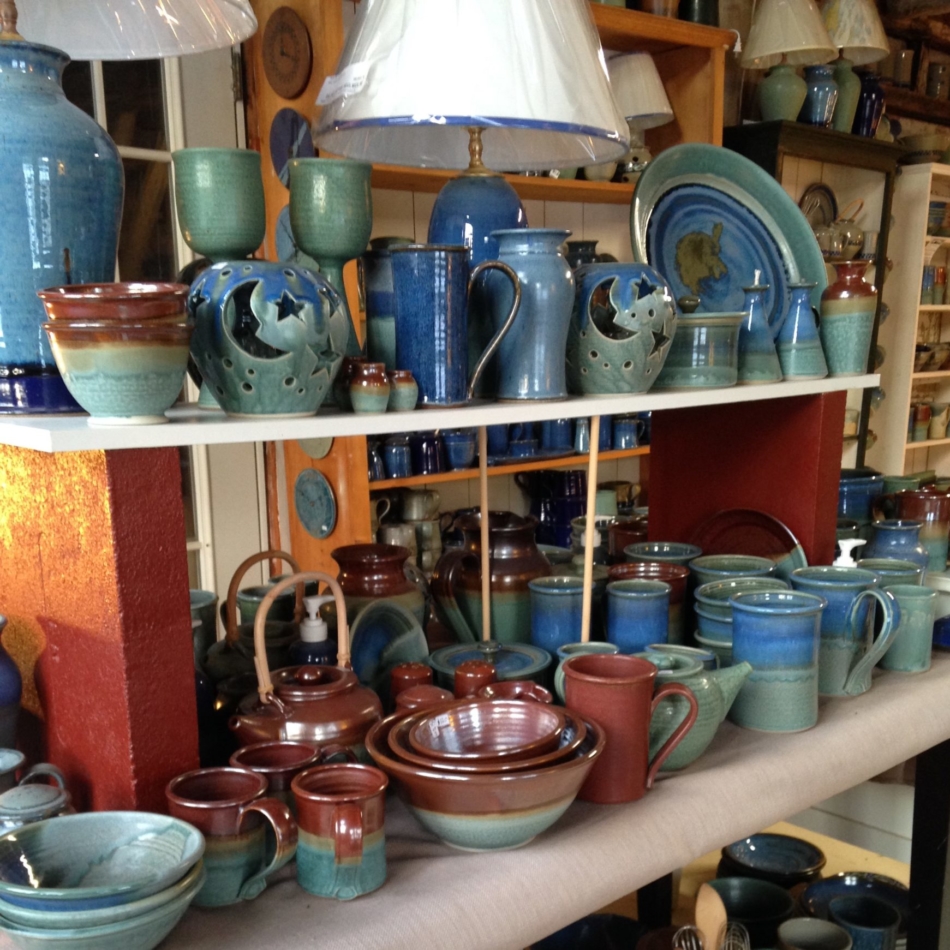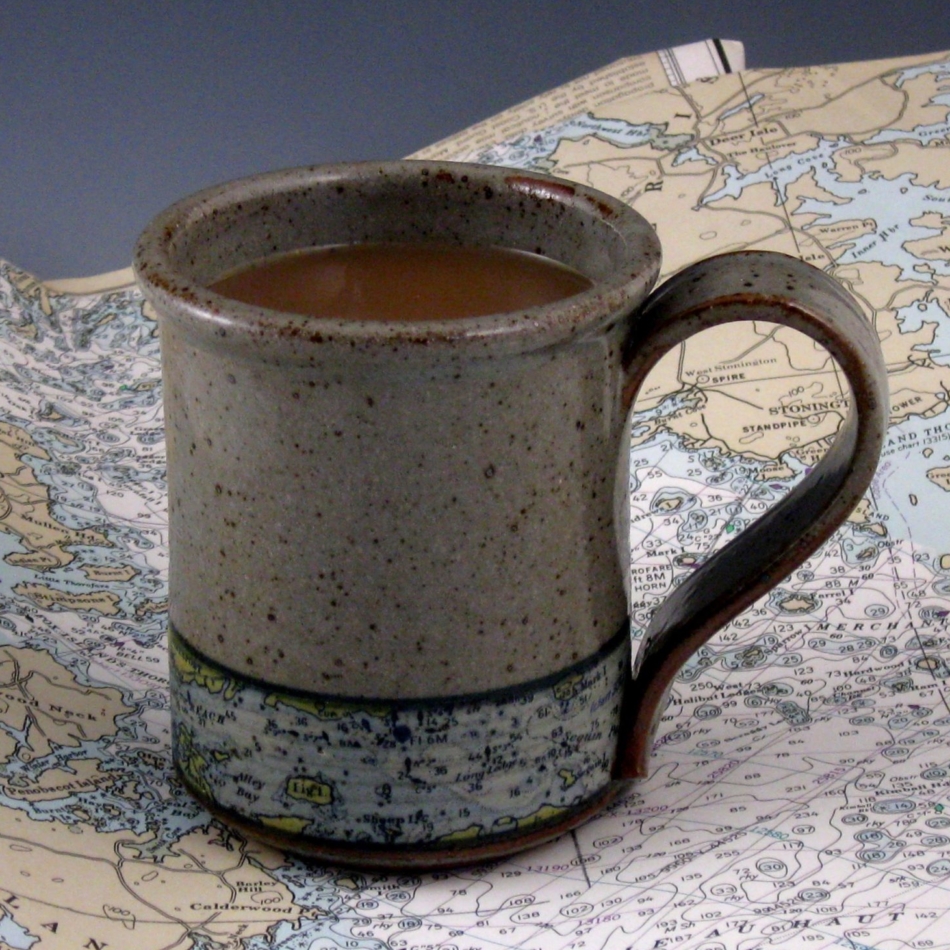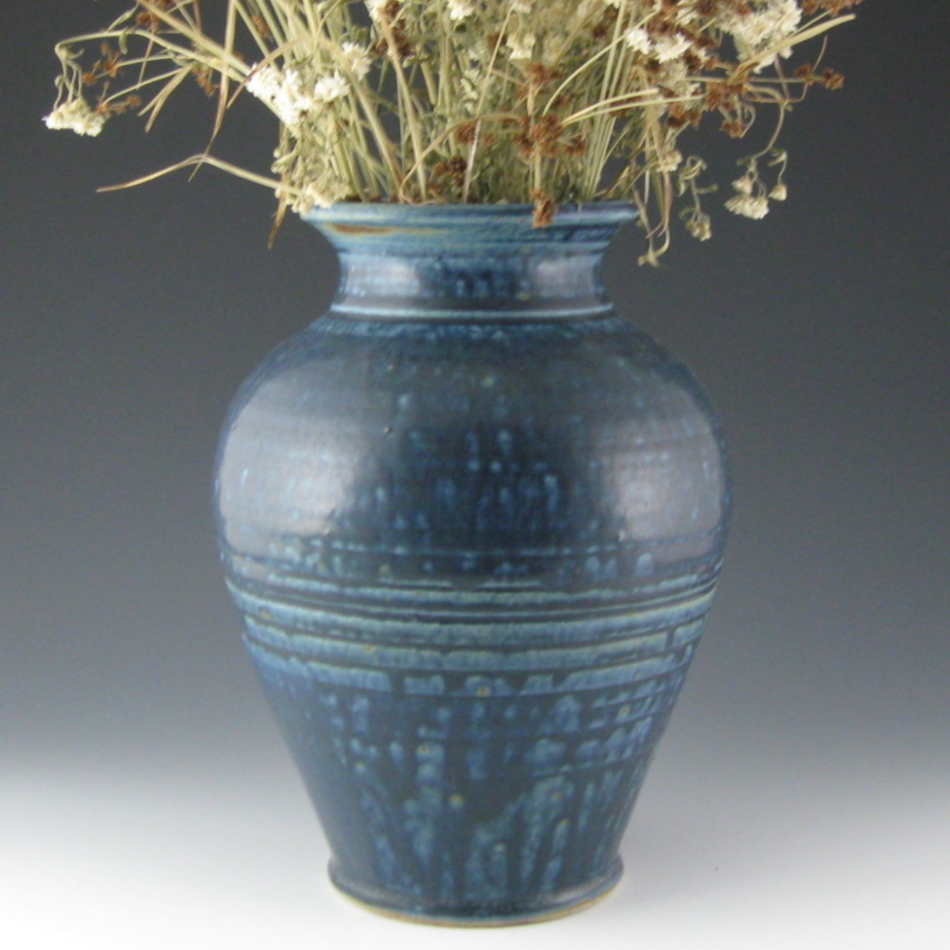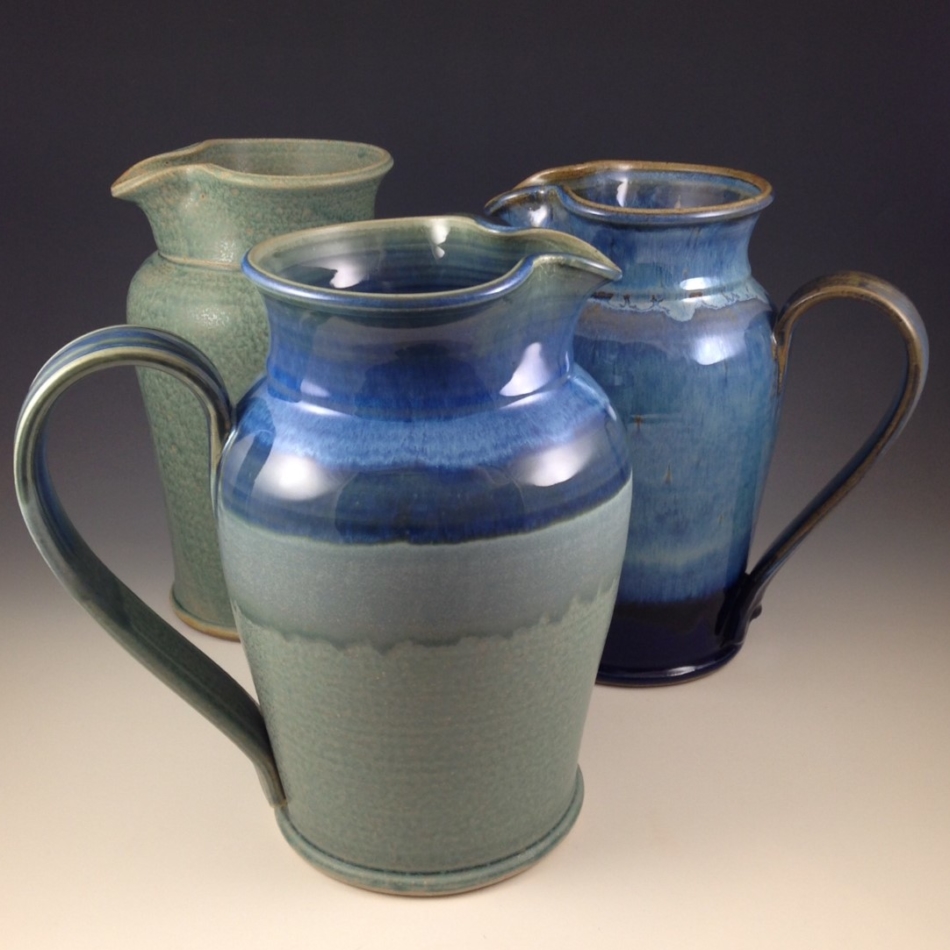 ADDRESS:
4 Shaw Rd.
Woolwich, ME 04579
HOURS OF OPERATION:
10-5 Monday - Saturday. Sunday by appointment.
Overview

Form follows function…
What is this pottery used for? How best can the shape promote its usefulness? These pots stack nicely in the cupboard. They fit and rattle around well in the dishwasher and have comfortable handles for many sized hands. They are oven, dishwasher and microwave safe and of course, lead-free.
That said, function isn't the only determining factor. My influences through classical training or from ancient Greece, early American in old English pottery. I enjoyed a refined, uplifted form with a durable rim. My decoration is kept to a minimum with more emphasis placed on the shape and glaze.
I enjoy cooking and entertaining and always try to imagine a piece of pottery that will enhance the presentation of my meals. Whether it's a piece to keep butter soft, to serve large salads and main courses or aid in the discrete disposal of olive pits, my pottery is thoroughly planned, start to finish. I am, in a nutshell, a practical Yankee!
Our Products Are Available At The Locations Below
Nervous Nellies - Deer Isle, ME - http://www.nervousnellies.com/
The Whimsy Shop - Kennebunkport, ME - http://www.whimsyshop.com/
House of Logan/The Village Store - Boothbay Harbor, ME - https://www.boothbayharbor.com/shop/village-store-childrens-shop/
Granite Hall Store - Round Pond, ME - https://www.granitehallstore.com/
https://www.etsy.com/shop/Saltboxpottery/