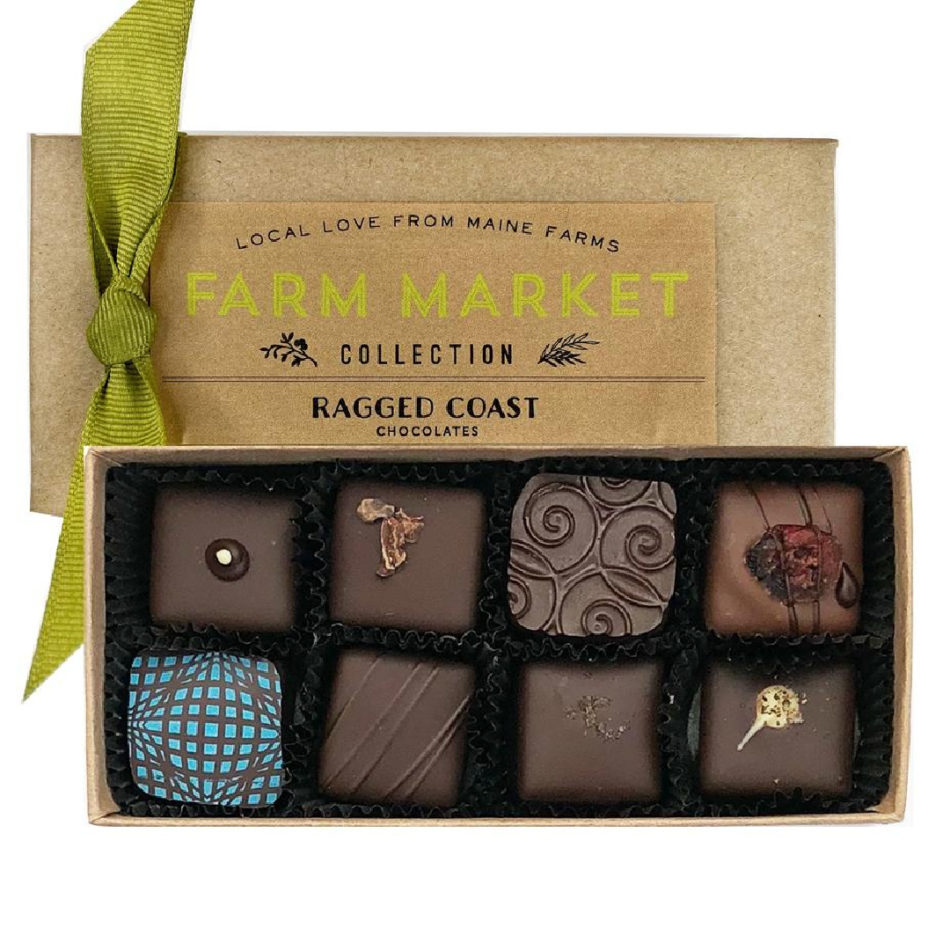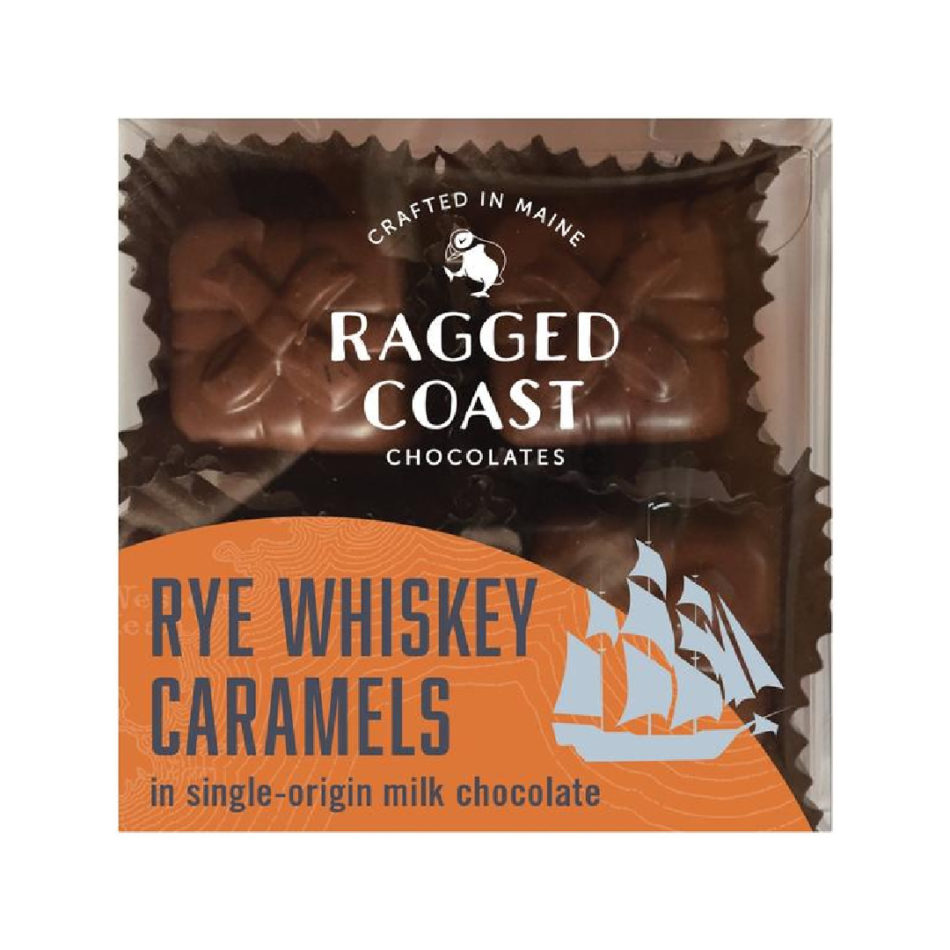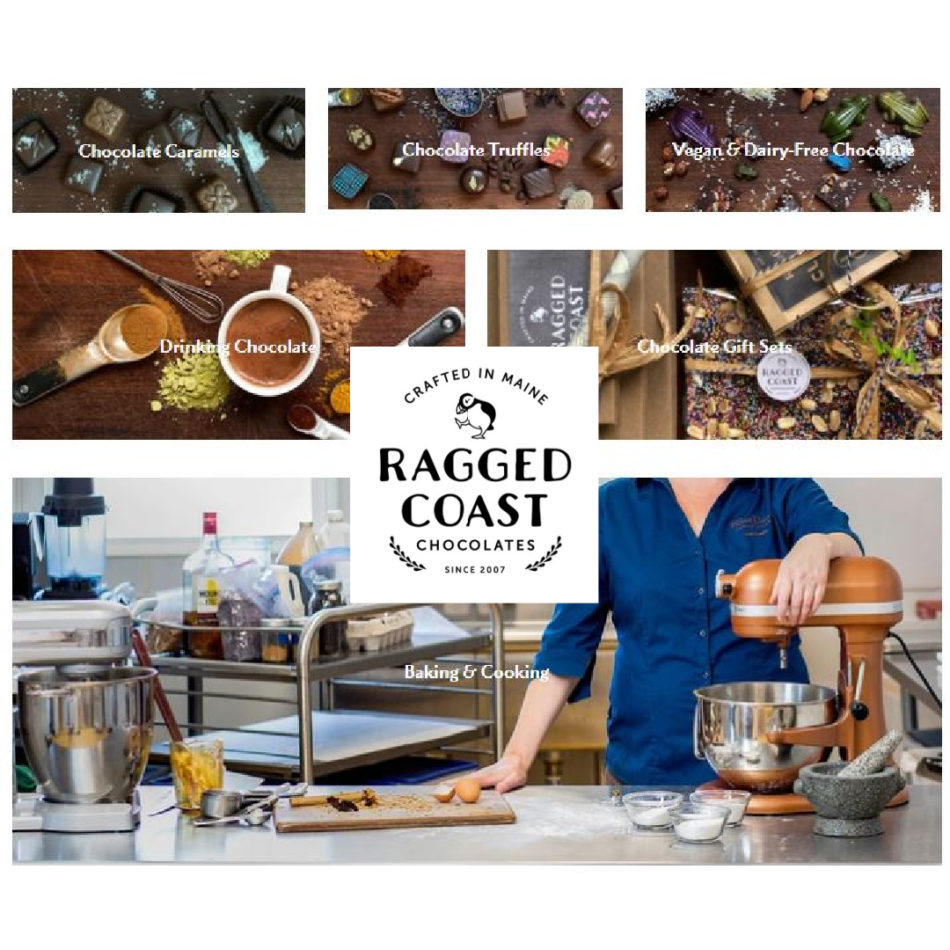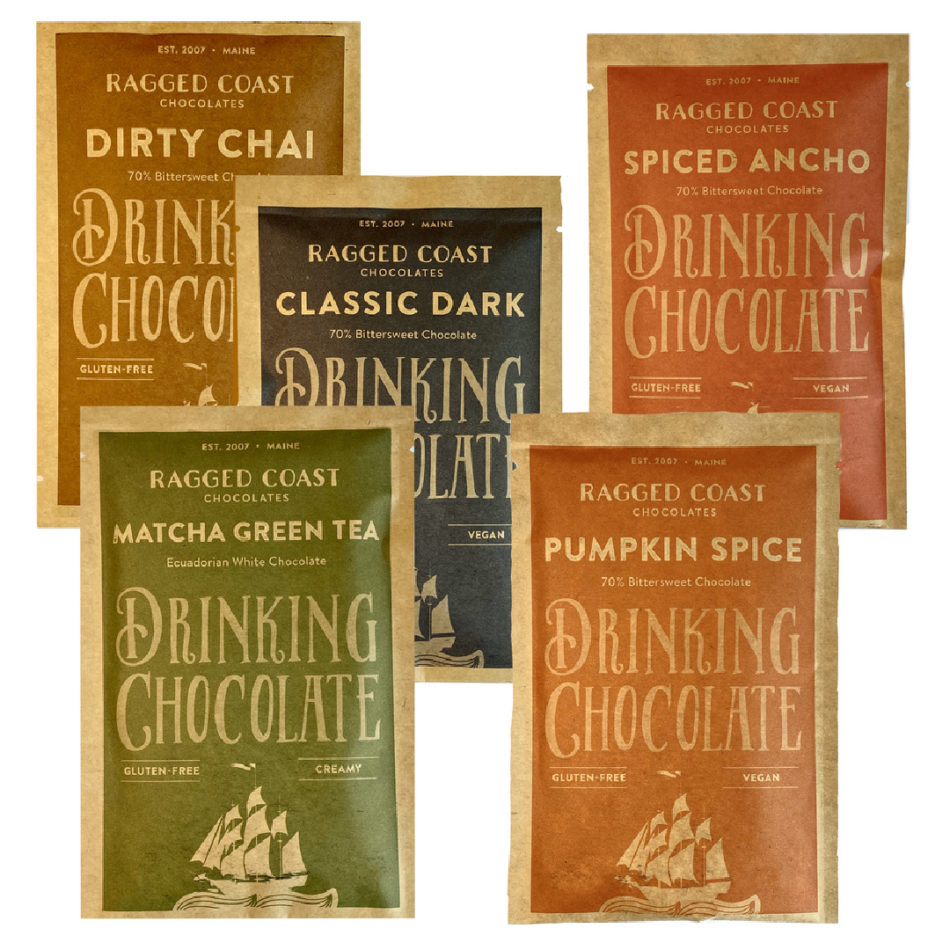 Ragged Coast Chocolates


Westbrook
ADDRESS:
869 Main St.
Suite 500
Westbrook, ME 04092
HOURS OF OPERATION:
Monday to Friday 9 to 5 in Westbrook.
Cafe in Blue Hill is open 7 Days a week.
Overview
KATE SHAFFER
With more than 20 years experience in the food industry at all levels, Kate Shaffer brings a high degree of know-how and stick-to-it-iveness to the production workings of the company.
Armed with a library copy of Julia Child's Mastering the Art of French Cooking, Kate took over the management of her family's kitchen at the age of 10. Her first after-school job was serving frozen yogurt at a little shop in her hometown. She continued to cook for her family until she left her home state of California at the age of 16. Her unconventional culinary education continued as an exchange student in Turkey, where she developed a passion for exotic spices and flavors and ethnic traditions. In her late teens, she moved back to California, and worked at a busy breakfast and lunch restaurant where she stayed for 10 years, learning every job there was to learn, from the back of the house, to the front. While attending classes in Culinary Arts and Hospitality part-time and working to finish her degree in English Literature from UC Santa Cruz, Kate moonlighted in other restaurants, cooking, baking and learning new ways of working and managing. You could often find her asking for traditional recipes and techniques from her Mexican, Brazilian and Salvadorian co-workers.
In her late twenties and newly married, Kate moved to Maine, where she became the chef and produce buyer at the Keeper's House Inn on Isle au Haut, a job at which she stayed for five years. During her time there, Kate sourced her ingredients from a dynamic network of local farmers, fishermen and artisan food producers. She gained a reputation as a skilled cook noted for her seasonally inspired menus, her expertly prepared food and her beautiful presentation. During the time that Kate cooked at the Keeper's House, the inn and its food was featured in Gourmet Magazine, Fodor's Escape to Northern New England, National Geographic Traveler, the New York Times, and the Boston Globe.
While still working at the Keeper's House, Kate began a small catering business and ran it successfully for another season after she left the inn. As with her menus at the inn, she focused her efforts on the preparation of unusual, sometimes exotic, dishes, using organic and locally grown and harvested produce, meats, seafood and dairy products.
Kate brings the same passion for fine ingredients, respect for the land and people, love of beauty and spirit of adventure to her chocolates. She has approached the sharp learning curve of professional chocolatiership with the spirit of an adventurer and the careful eye of an artist—and, by much trial and error. Kate augments her experimentation with courses on chocolate making (she holds certificates for both Professional and Maitre Chocolatier from Ecole Chocolat, Vancouver B.C.) and hundreds of hours of research into the subject
Our Products Are Available At The Locations Below
Rosemont Markets Portland Maine
Archipelago Rockland Maine
Wilson Farm, Lexington MA
Eat More Cheese, Belfast, ME