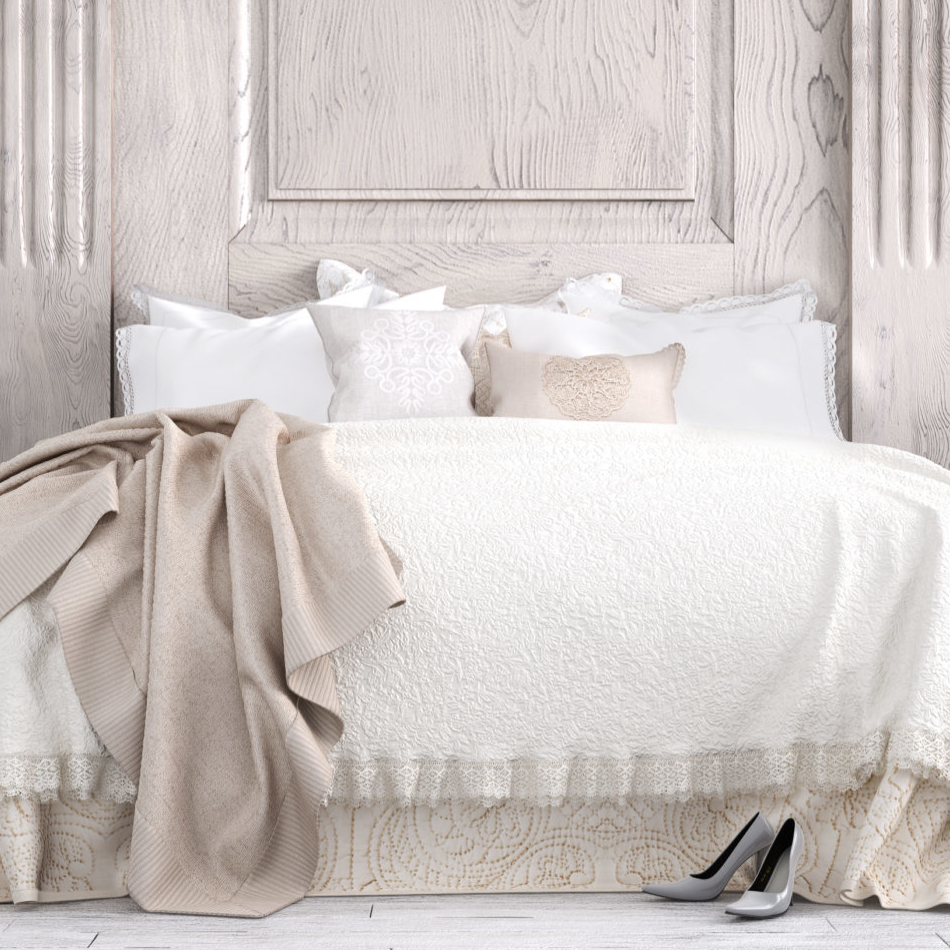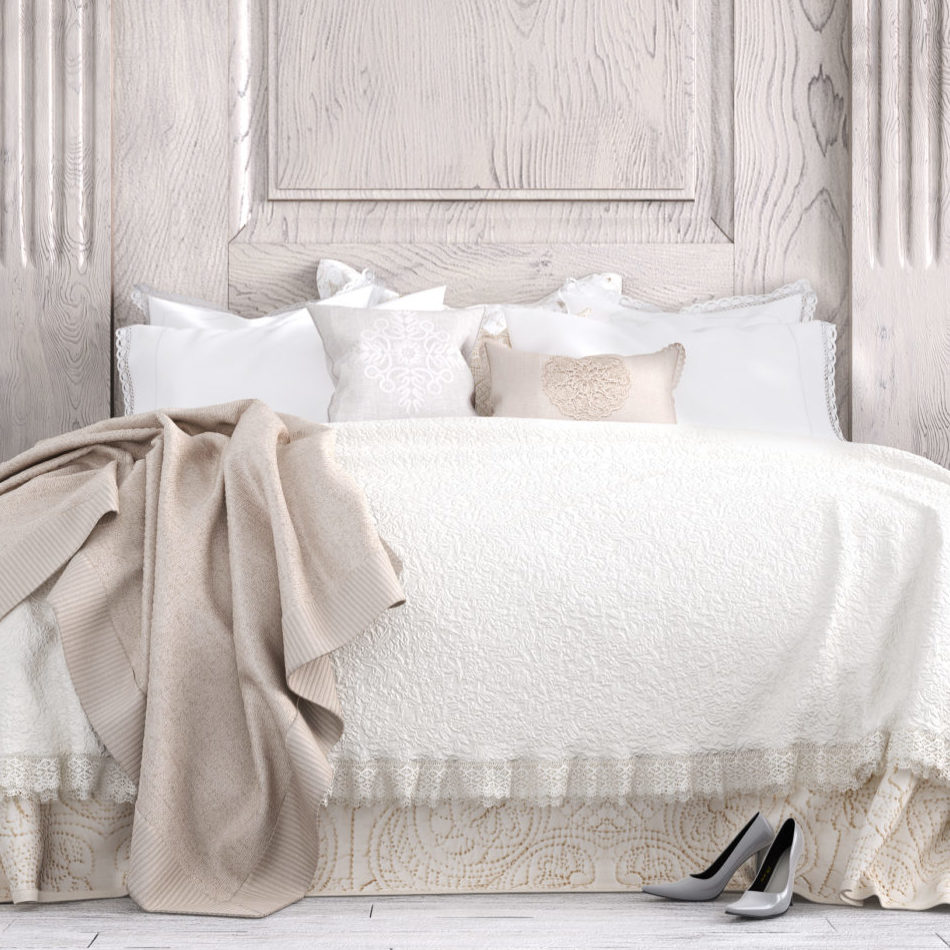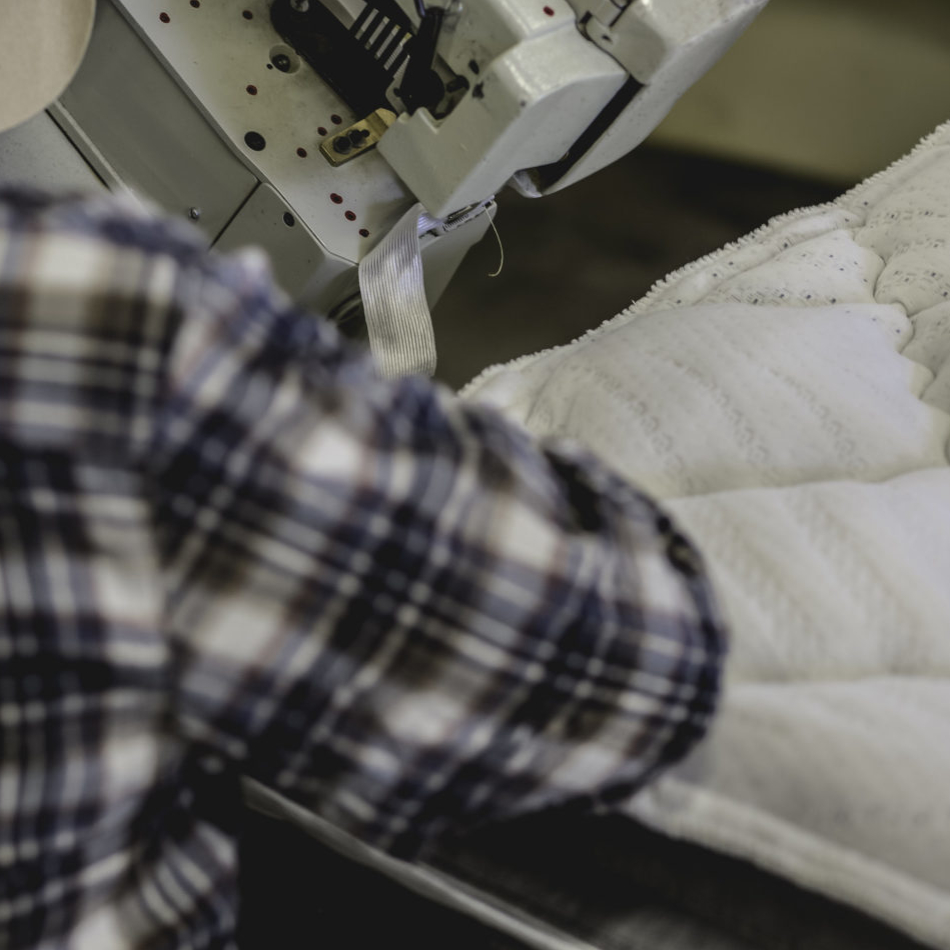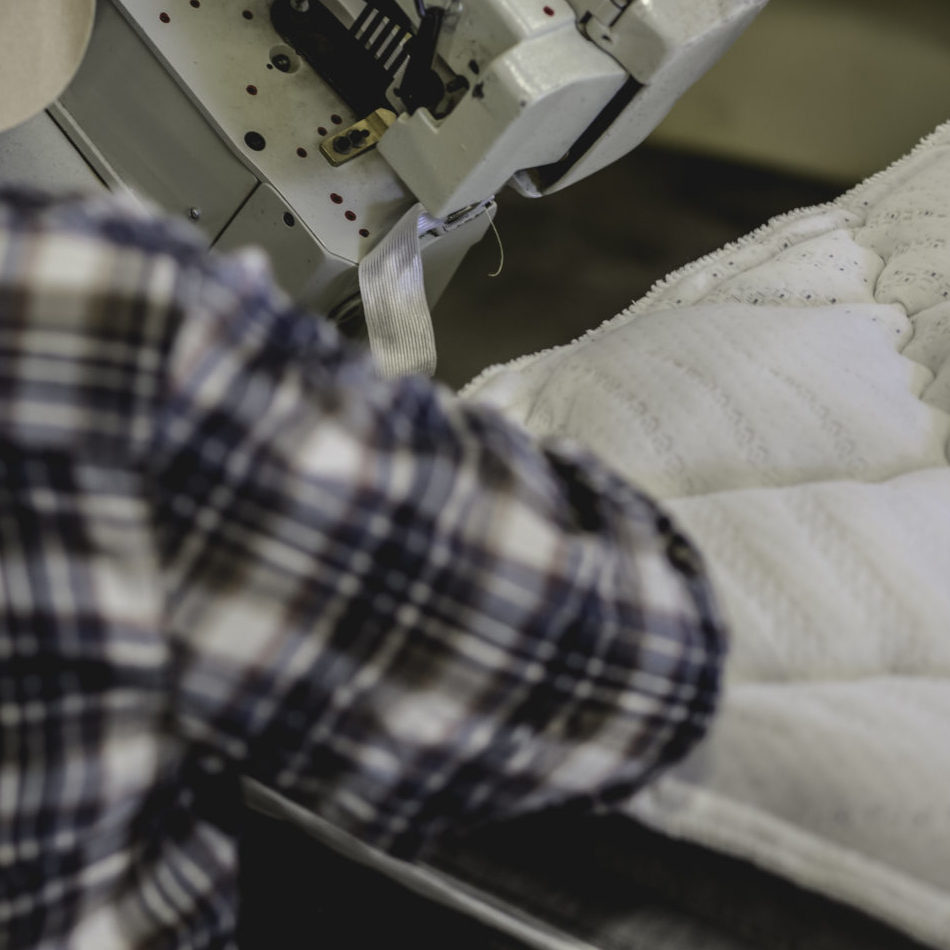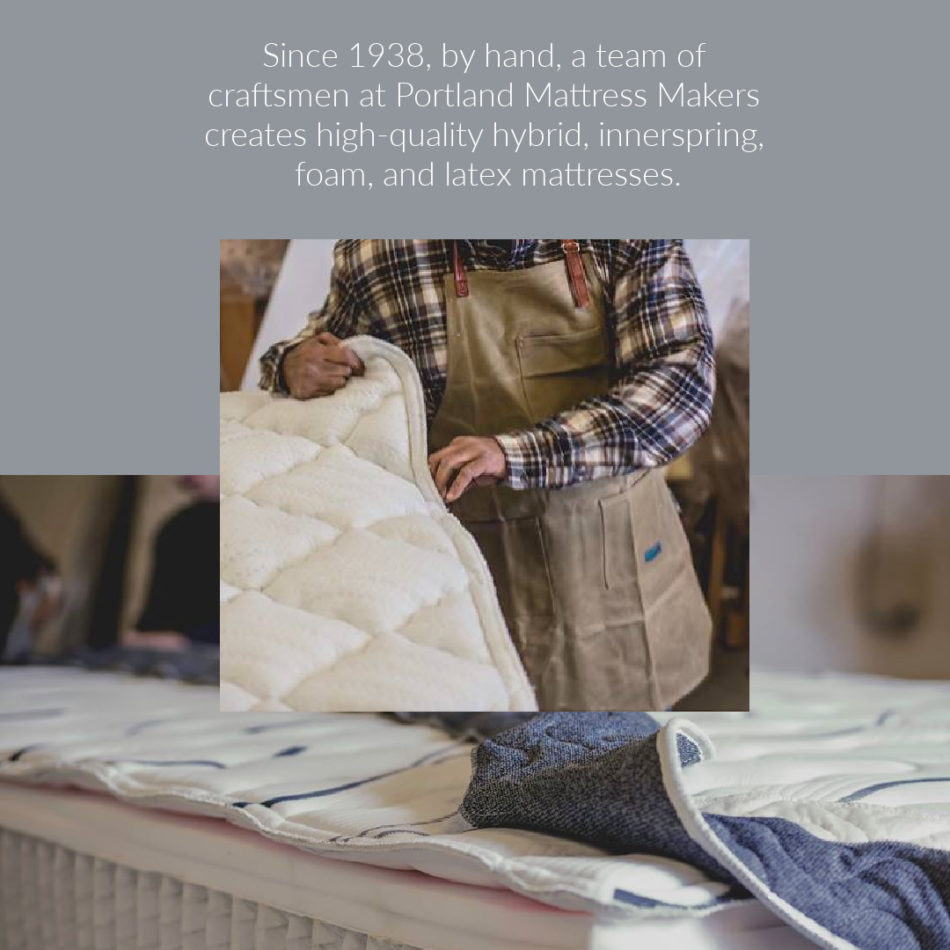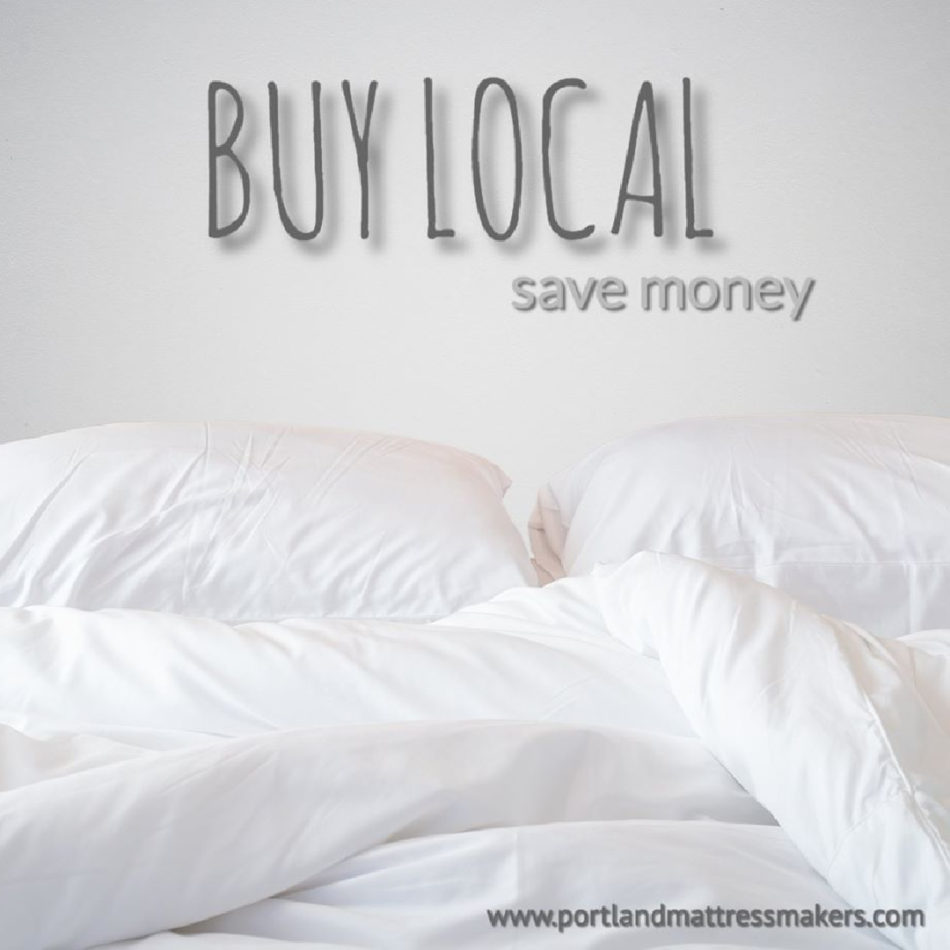 Portland Mattress Makers


BIDDEFORD
ADDRESS:
25 EDWARDS AVE
BIDDEFORD, ME 04005
HOURS OF OPERATION:
Portland Hours:
Monday - Friday 9 am - 6 pm
Saturday 9 am - 5 pm
Sunday 12 pm - 5 pm
Biddeford Hours:
Monday 9 am to 5 pm
Tuesday 9 am to 5 pm
Wednesday 9 am to 5 pm
Thursday 9 am to 5 pm
Friday 9 am to 5 pm
Saturday 9 am to 5 pm
Sunday Closed
Overview
Since 1938, we have been making custom mattresses using durable, high-quality materials. From the moment you lie down on your new bed, you can feel the comfort that comes from your mattress being quilted, layered, and assembled by hand. Our goal is to give you the best mattress you've ever experienced at a great value — just ask our satisfied customers! We go the extra-mile to figure out exactly what you need out of your mattress before assigning it to one of our local craftsmen, who builds it with your best interest in mind. Stop by one of our four store locations (Portland, Biddeford, Portsmouth, NH or Manchester, NH) or contact us to get started. We have an unmatched warranty and 30-day comfort guarantee.
We are a family-owned and run company and so proud of our team – all committed to bringing you the highest quality in a mattress for your best night's sleep.
Owners George and Doris Samaras live just outside Portland, in Falmouth.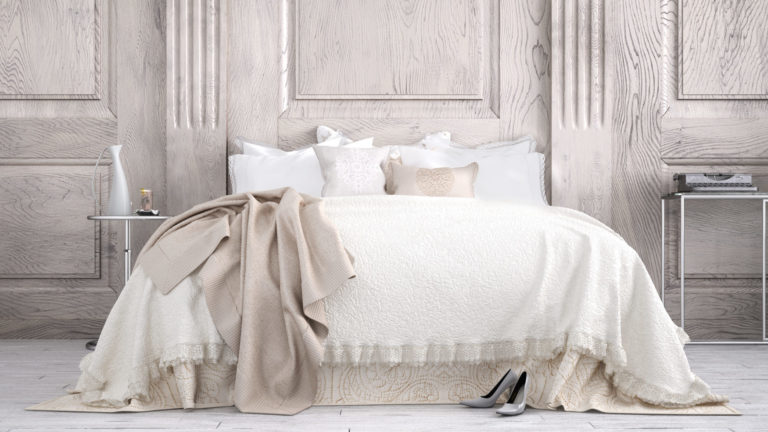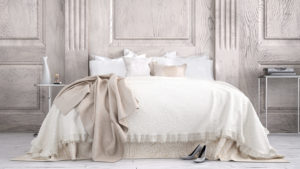 Our Products Are Available At The Locations Below
107 Fox Street Portland, ME 207-772-2276
25 Edwards Avenue, Biddeford, ME 04005 207-282-9583
990 Lafayette Road, Portsmouth, NH 603-501-0707
777 South Willow Street, Manchester, NH 603-782-8610