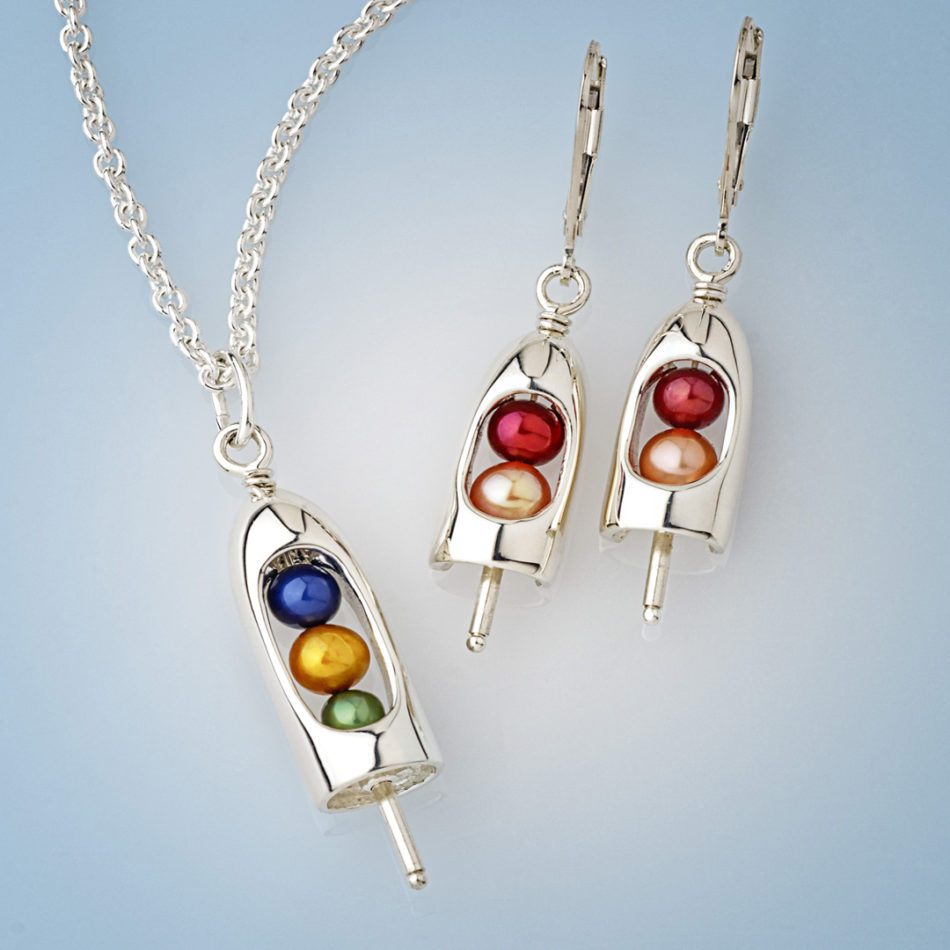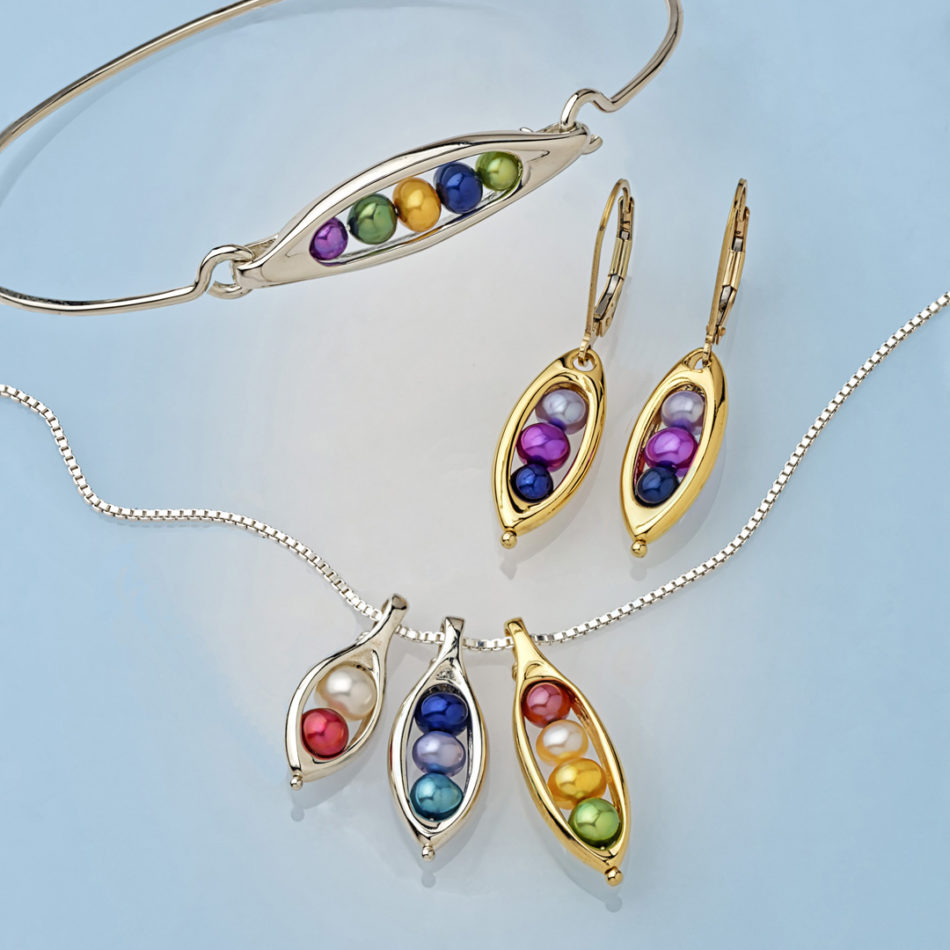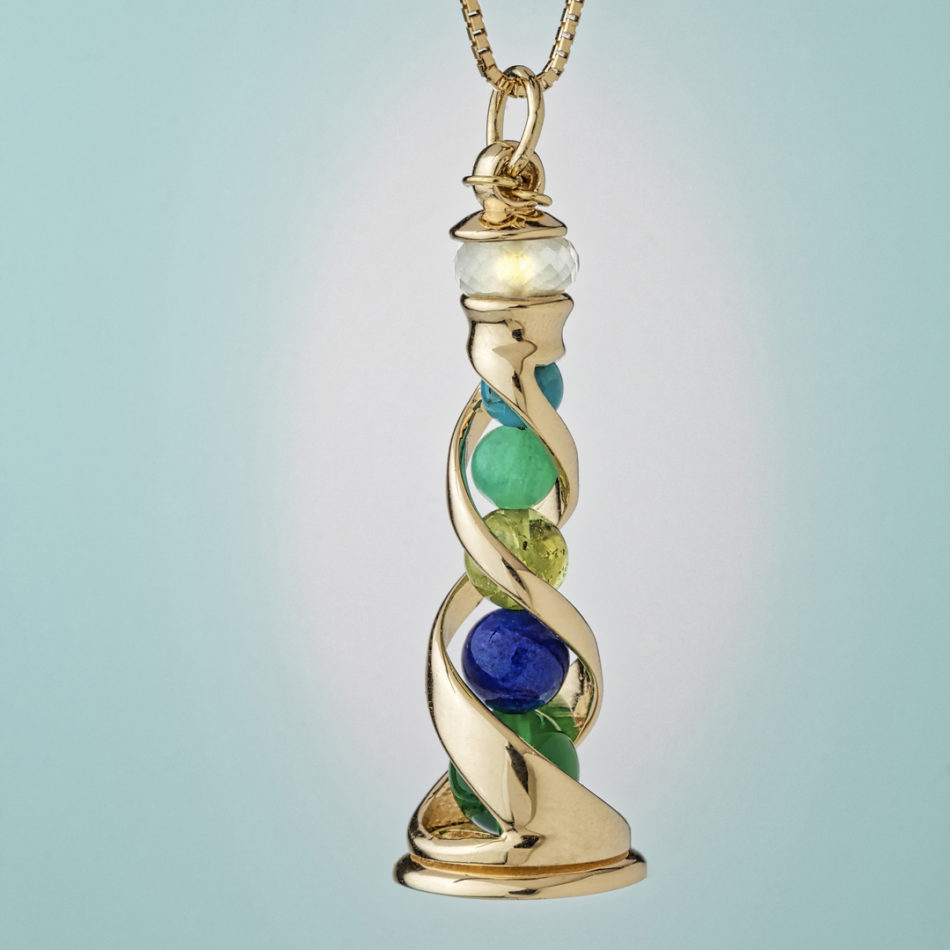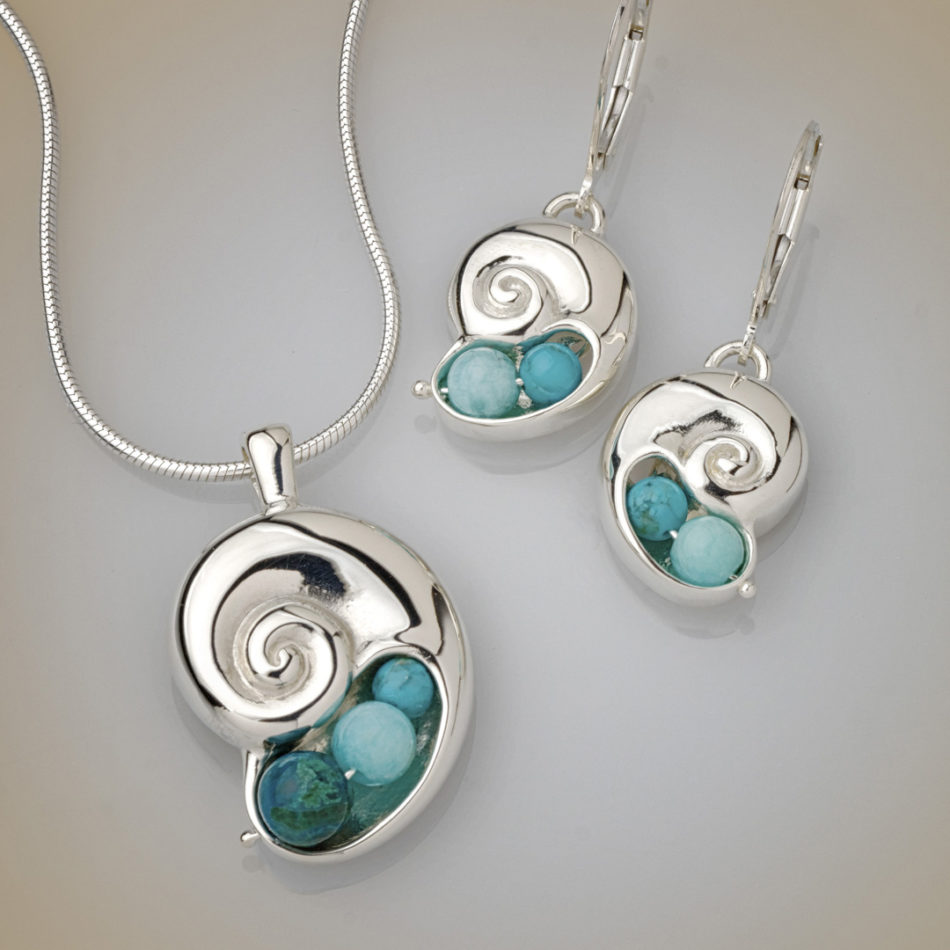 ADDRESS:
40 Rt. 1
Edgecomb, ME 04556
HOURS OF OPERATION:
Monday - Saturday 10 am - 4 pm
Overview
At Peapod Jewelry® we offer unique personalized designs, that celebrate and commemorate special events shared by family and friends. We offer your choice of Birthpearls® or semi-precious gemstone "peas" so that the design you select is uniquely yours.
Two generations of Jewelry Designers
A family business, our designers are Ronna Lugosch and her son Joseph Lugosch.  Ronna learned to create small metal sculpture and jewelry at Evanston Township High School. In 1982 after earning an MFA at Tyler School of Art in Philadelphia, Ronna and her husband Emile accepted an offer to house-sit for the winter in South Bristol, Maine. That spring they bought an 1880s house near Round Pond Village where Ronna began to create her jewelry line.
Ronna's son Joseph took an interest in handcrafting as a small boy and spent time hanging around the jewelry workshop. Later when he attended Ohio Wesleyan University he majored in acting but continued to have an interest in art. After college he moved to Chicago to pursue his acting career. After 5 years and missing his home, he decided to return to Maine.
The timing was right, as his mom was in need of help in her newly purchased retail store on Rt. 1 in Edgecomb. Right away Ronna could see how pleasant Joseph was with the customers and over time how well he learned the jewelry and design techniques. In January of 2020 Joseph became the new owner and designer of Peapod Jewelry. Ronna is still involved behind the scenes and you can still catch her occasionally at the store.
Peapod Jewelry was born when one of Ronna's colleagues suggested filling her sculptural pod-like designs with pearls to suggest peas. Later Ronna introduced the Mother's Peapod® offering customers the opportunity to faithfully represent their family with pearls in the colors of birthstones. Time went on and Ronna decided to combine important Maine icons with her peapods, spawning a whole assortment of personalized hybrids including the Peapod Lobster, Whale Pod, Peapod Lighthouse and more. Among others, Joe's designs include the Peapod Lobster Trap, Lupine and Maine Blueberries.