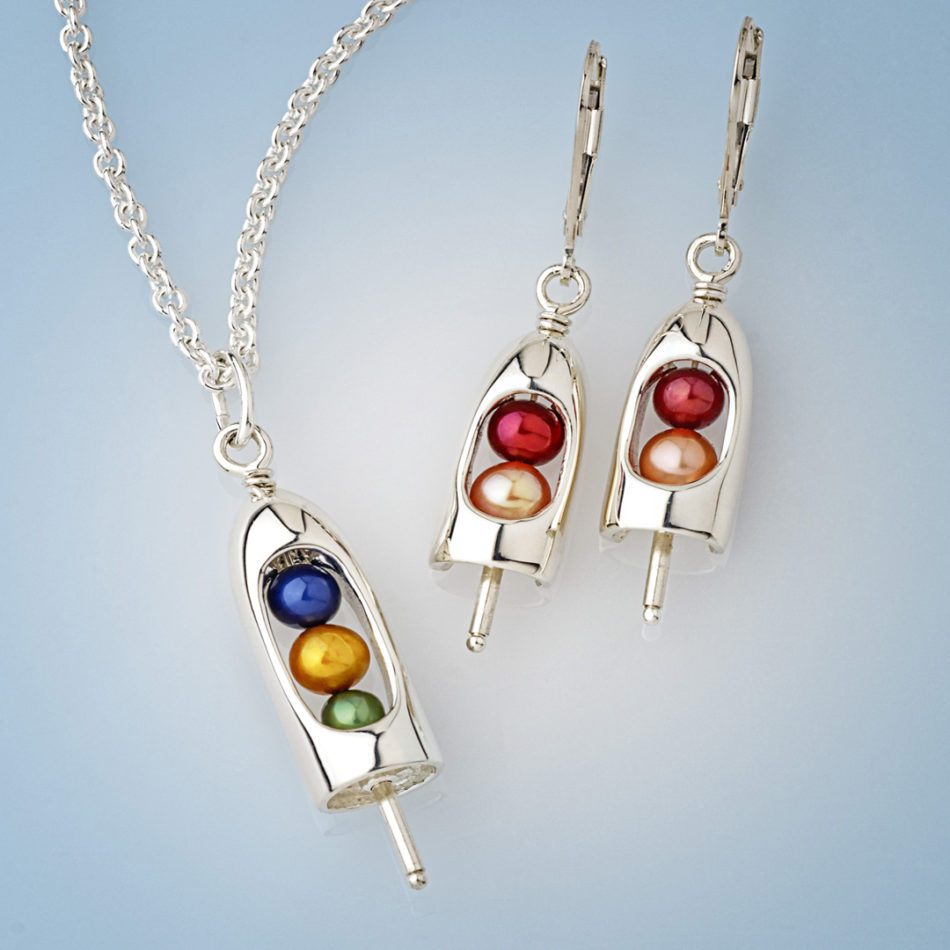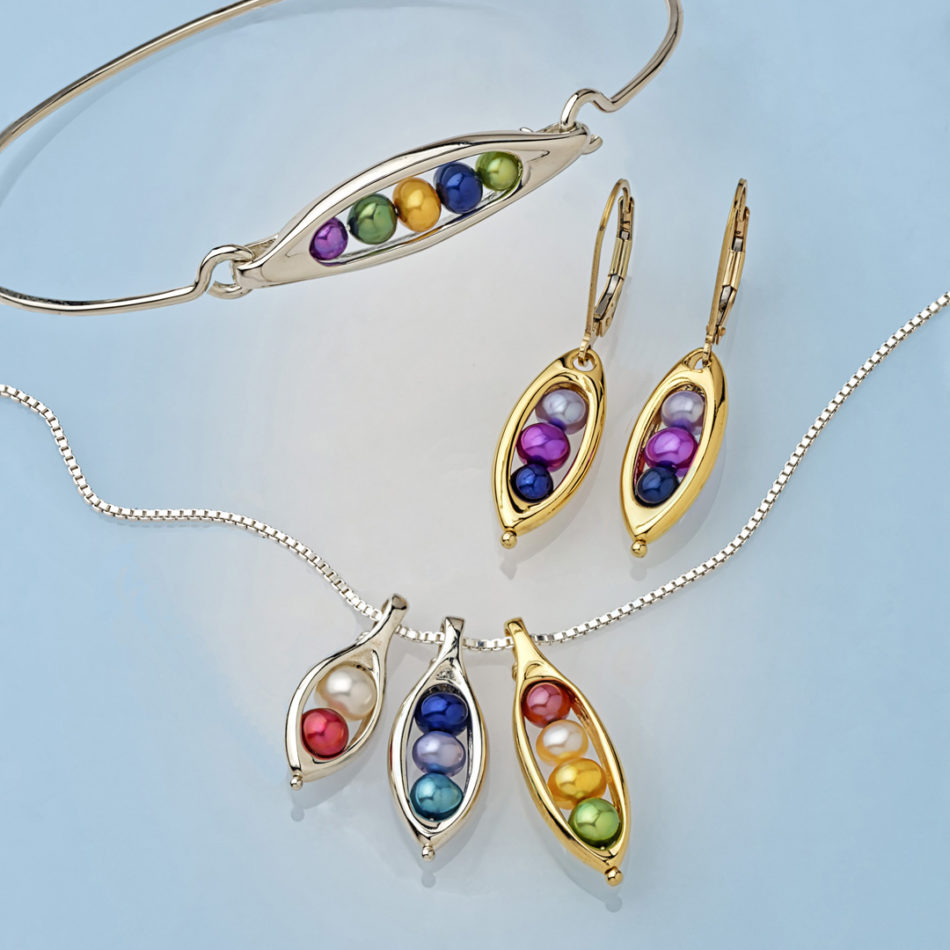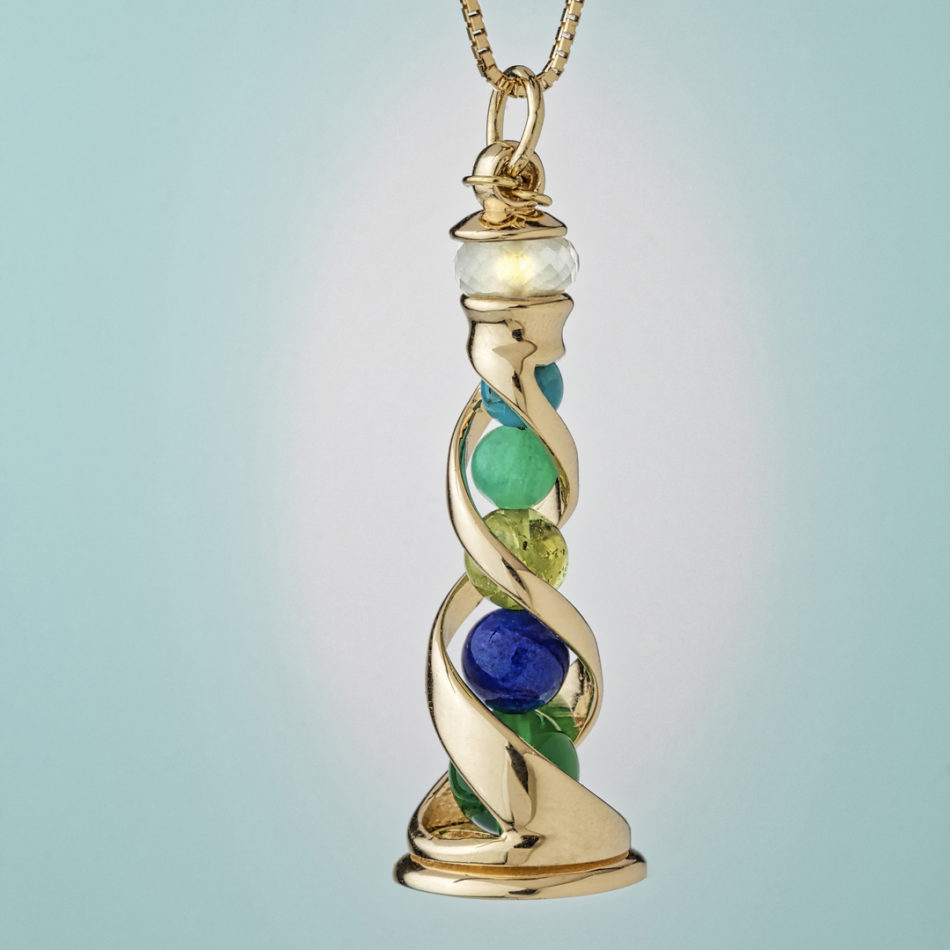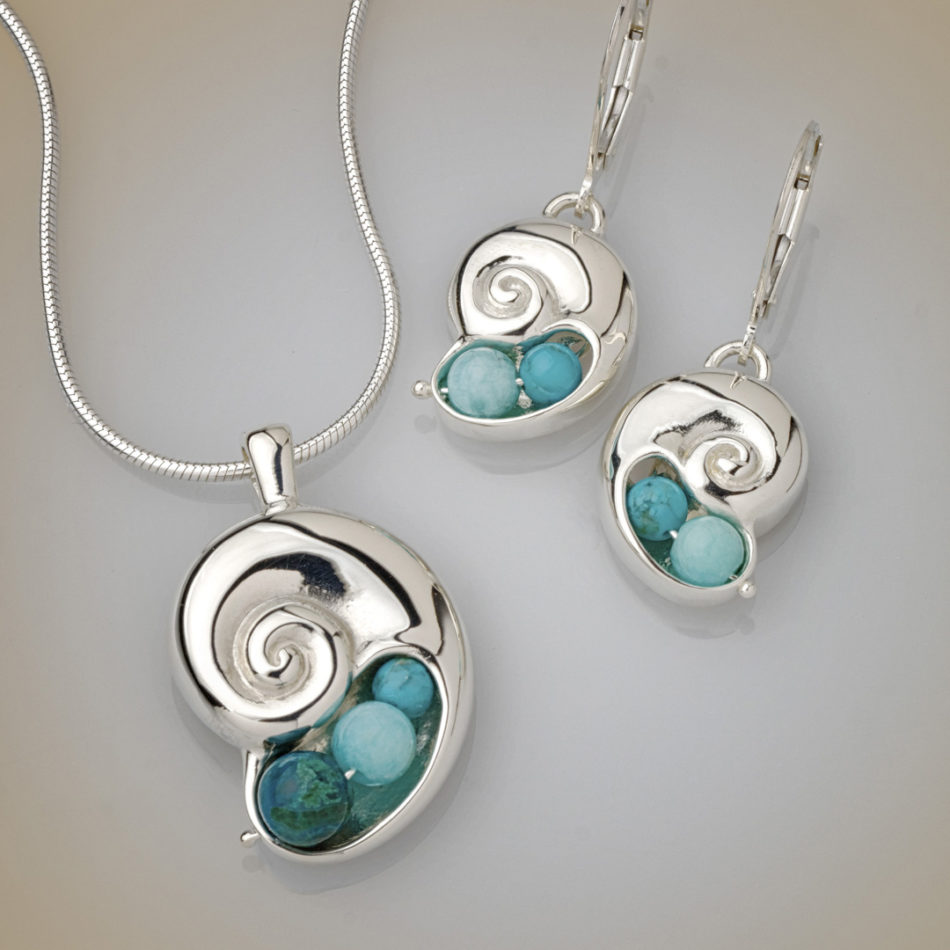 ADDRESS:
40 Rt. 1
Edgecomb, ME 04556
HOURS OF OPERATION:
Monday - Saturday 10 am - 5 pm
Overview
Designer Ronna Lugosch
Ronna was four years old, growing up in a Chicago suburb, when she announced that she was going to be an artist. She realized the direction her artistic career would take when she learned to create small metal sculpture and jewelry at Evanston Township High School. As she says, "I was hooked"
In 1982 after earning an MFA at Tyler School of Art in Philadelphia, Ronna and her husband Emile accepted an offer to house-sit for the winter in South Bristol, Maine. That spring they bought an 1880s house near Round Pond Village where Ronna began to create her jewelry line. In 2011 she moved her studio and opened up her shop on Rte 1 in Edgecomb, Maine.
Why Peapods?
The beginnings of the Peapod collection began when a colleague suggested Ronna fill the voids in her sculptural designs with pearls. Over time she found that customers were very attracted to her peapods as a representation for the family and this encouraged her to expand the collection. Then in the spring of 2006 Ronna experienced a magical moment. It had been a long Maine winter and while savoring a meal of sauteed fiddleheads, a local delicacy, she noted the similarity between the coil shape of this succulent green and a design element in one of her peapods. It struck her that she had created a hybrid; the meeting of a peapod with the coil of the fern. It was a liberating moment that has spawned a whole assortment of hybrids including Podster the Peapod Lobster, the Whale Pod, Peapod Anchor, Pod Buoy, and even a Peapod Lighthouse.