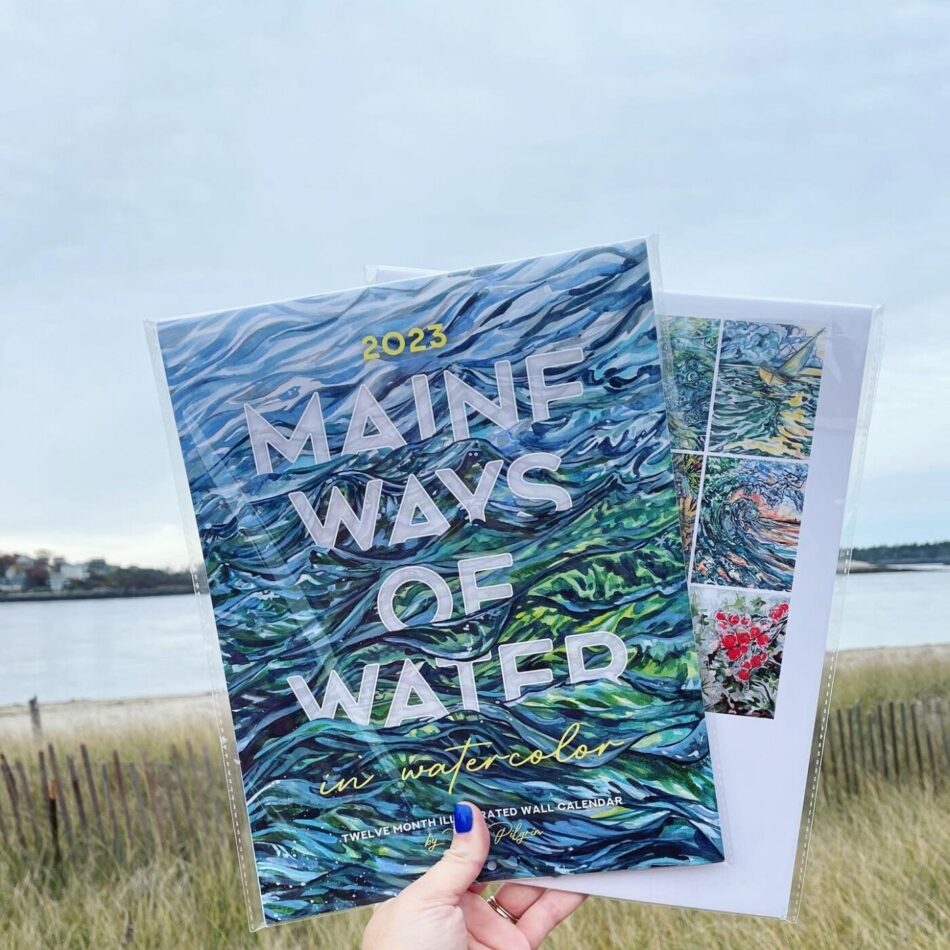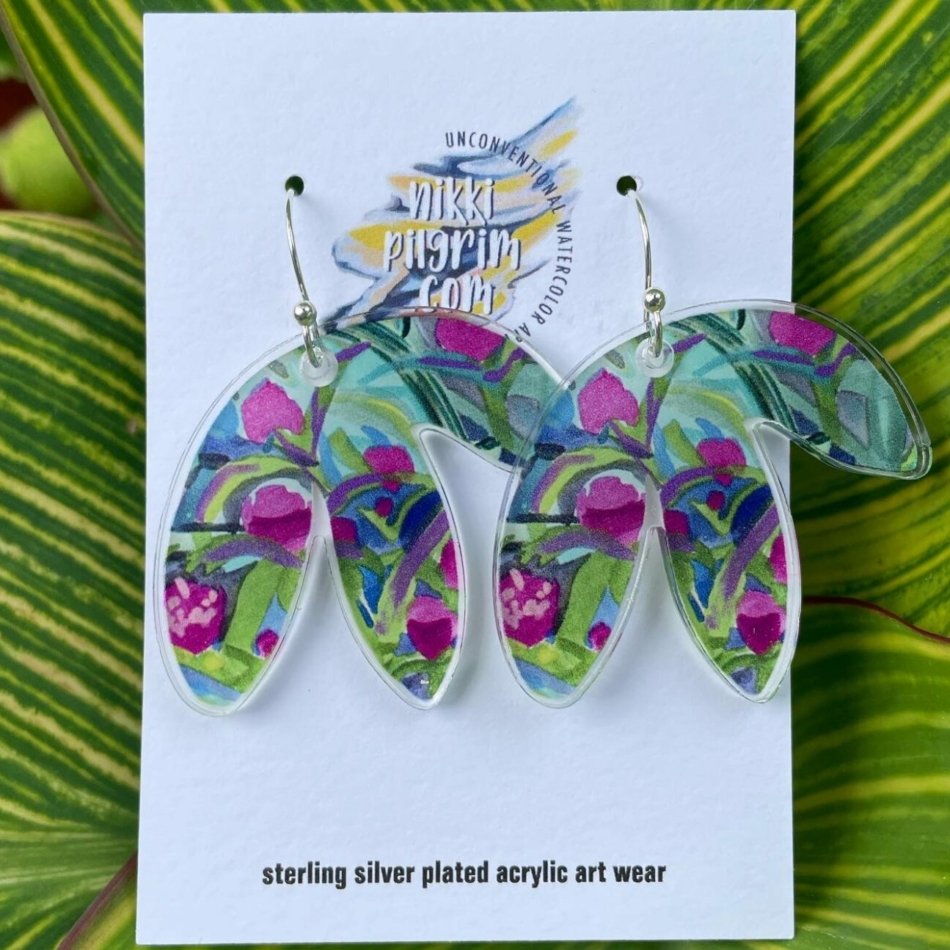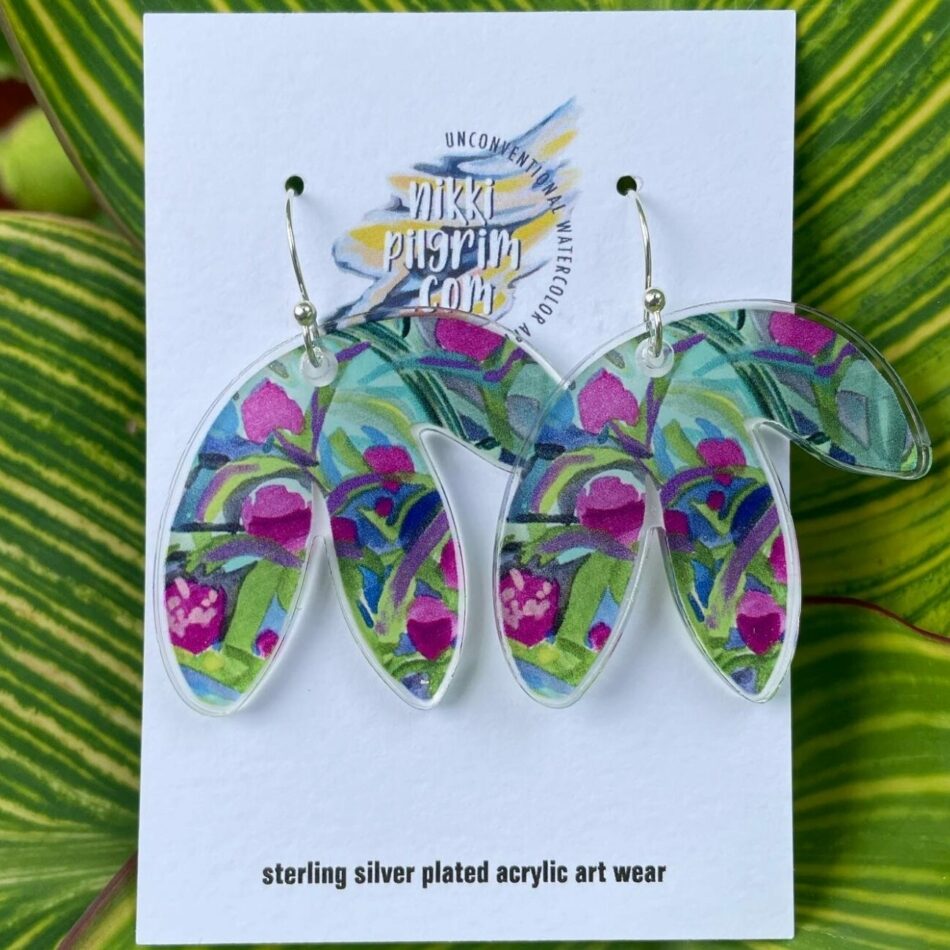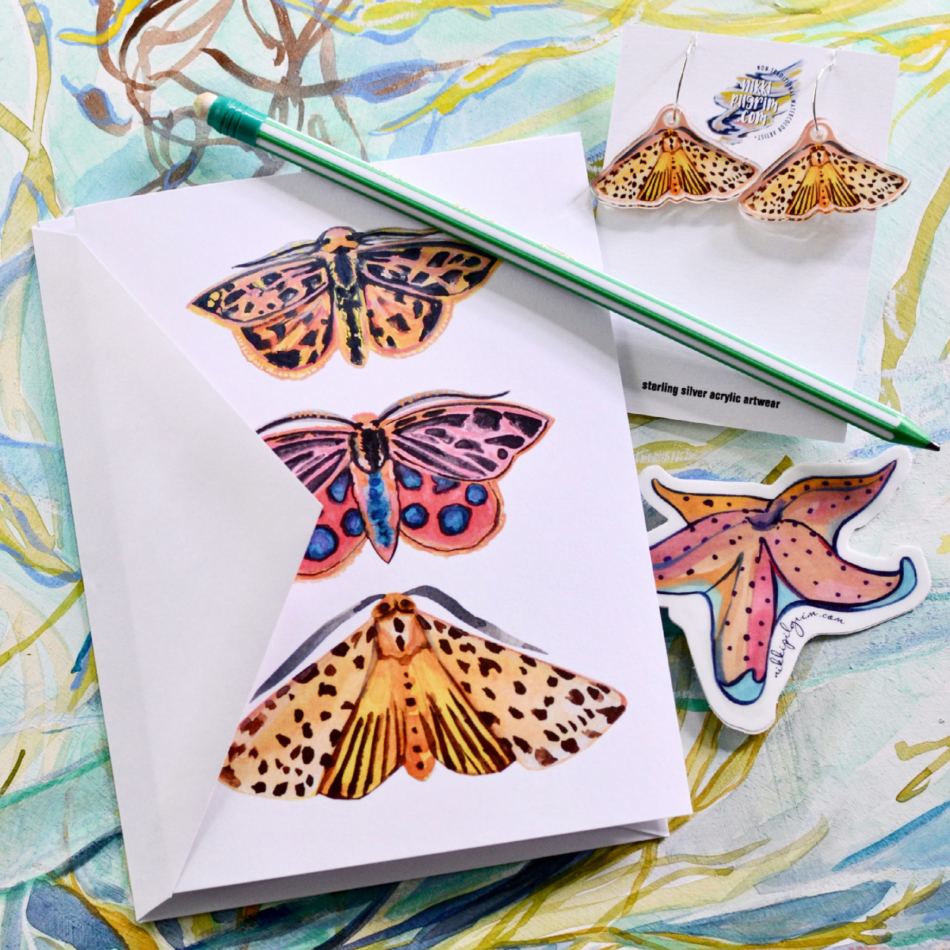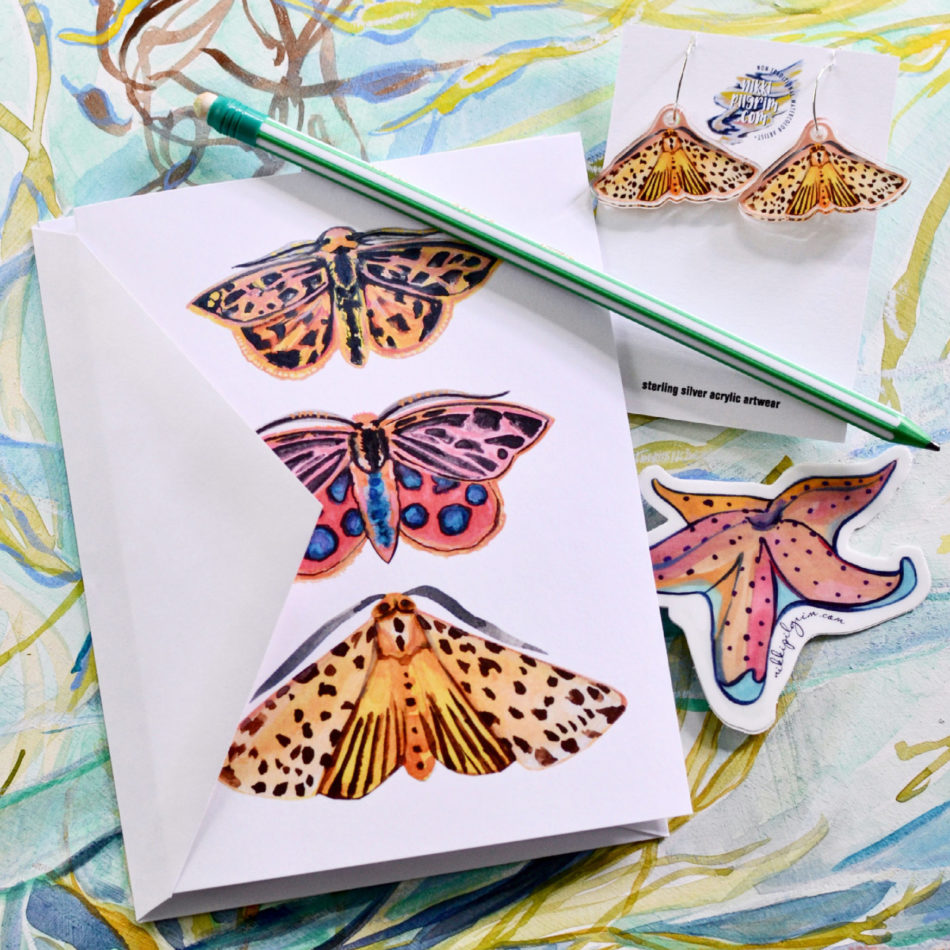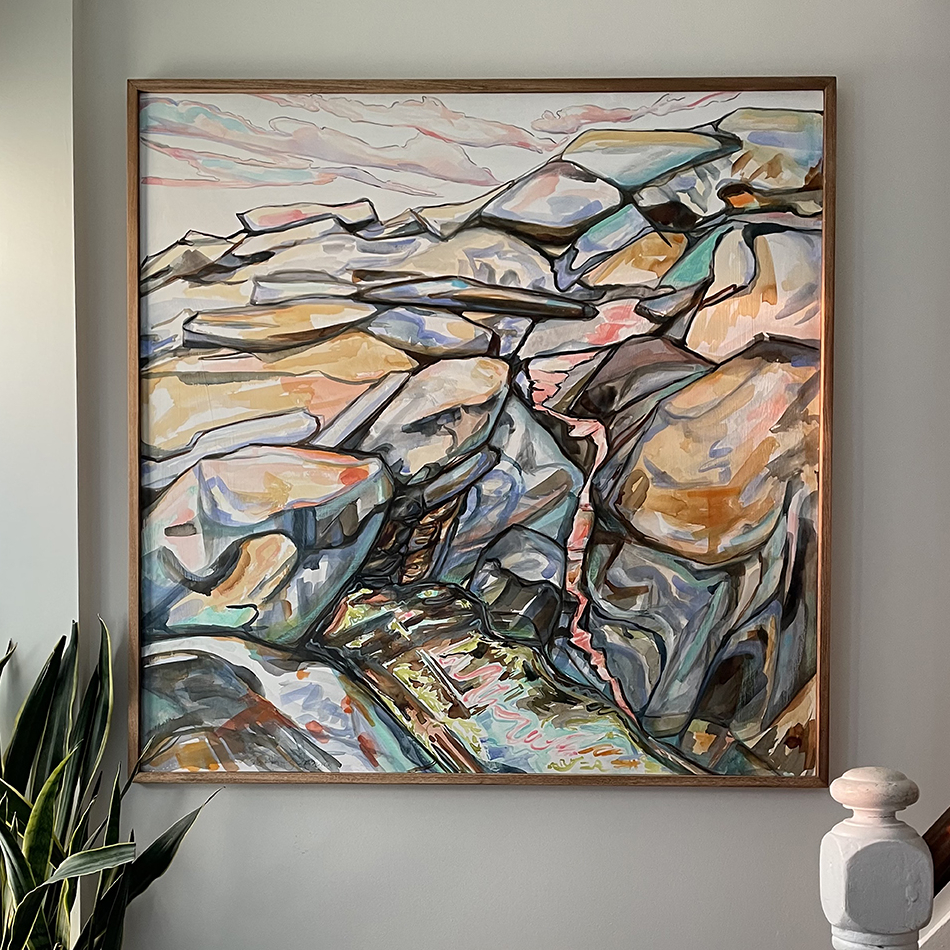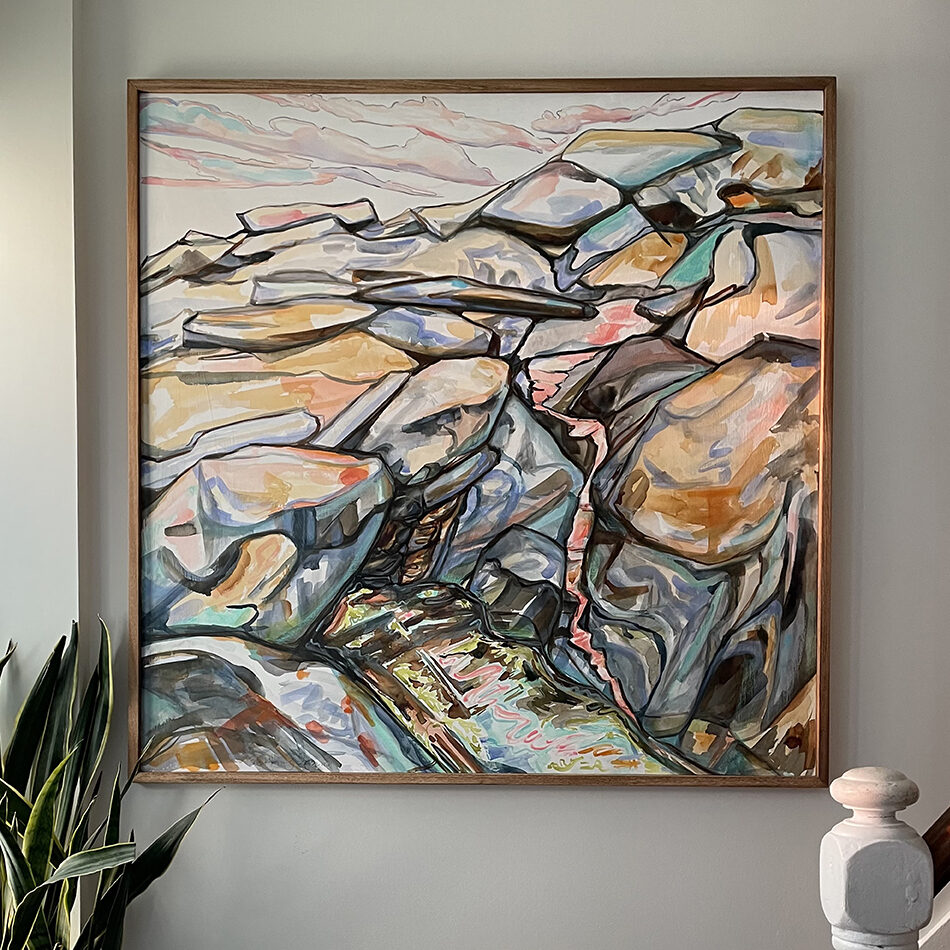 ADDRESS:
4 Matty Way
Bath, ME 04530
HOURS OF OPERATION:
By Appointment
Overview
I am a unconventional watercolor artist, illustrator & curator of Caravan Artist Market.
A NH native, I received my BFA from the Maine College of Art in 2007, with a focus in printmaking & have since been living, & making art on the coast of Maine.
I am a habitual maker, I have always been compelled to be producing work in a variety of mediums, after completing my undergrad, I found my happy place in painting.
My process revolves around being a mother, having a home studio, & the time I steal for myself to paint. After loosing access to a press, I started again as a mixed media artist, I began painting primarily on wood with watercolor, & have since developed my own techniques. My partner, then frames my work for me, in a way that compliments & turns every painting into a beautiful lasting keepsake.
Working on wood lends me so much freedom, & flexibility, with integrity. It allows me to achieve more layering, color saturation, contrast, & boldness not commonly found in traditional watercolor paintings – while still embracing its lovely translucency, ability to move, wash, & blend. My paintings have evolved & translated beautifully into many varying printed products, from stickers, yearly calendars, limited edition prints to acrylic earrings.
I take endless inspiration from being outside in my garden & in nature. From the mountains, to the woods, to the beach. I find so much therapy & influence from my time spent on the coast, especially with the ocean, & watching the waves. The abyss of the sea is like a temple to me, the moody blues, constantly changing, the movement, the reflection of light, & its vastness.
I love opulent color, movement, pattern, & funk. While some of my paintings contain symbolism, my work of late is purely inspired by the beauty that we are surrounded by here in Maine.
Our Products Are Available At The Locations Below
Trove - Searsport, ME
Maine Street Design Co, Bath ME
Holmes + Hudson, Thomaston, ME
Caravan Artist Market
nikkipilgrim.com