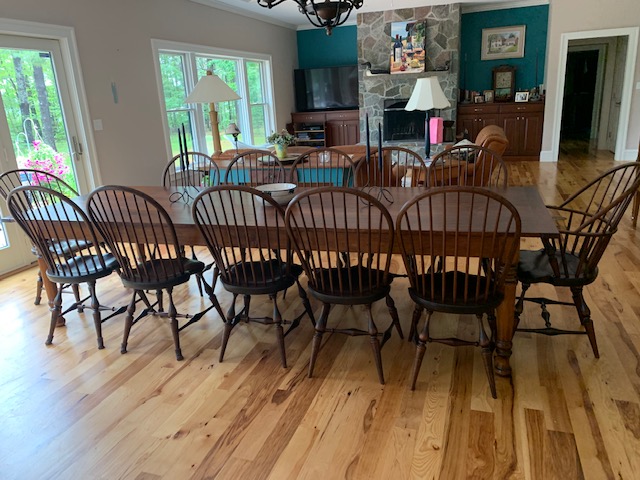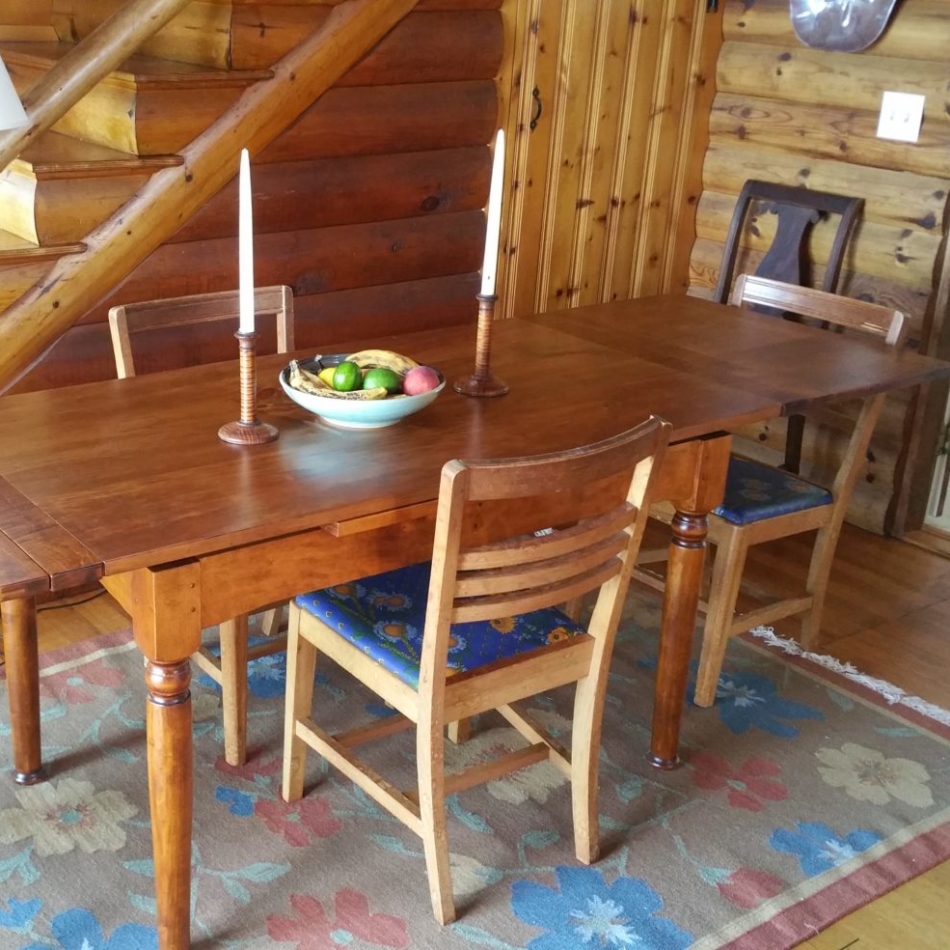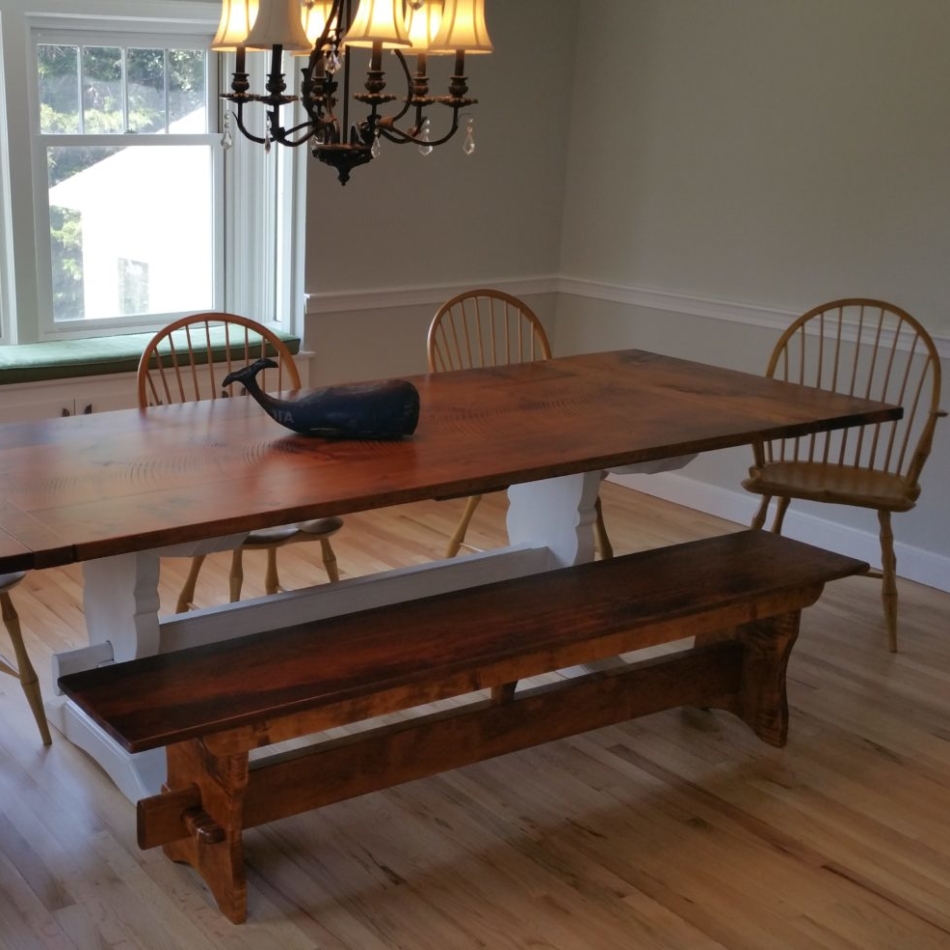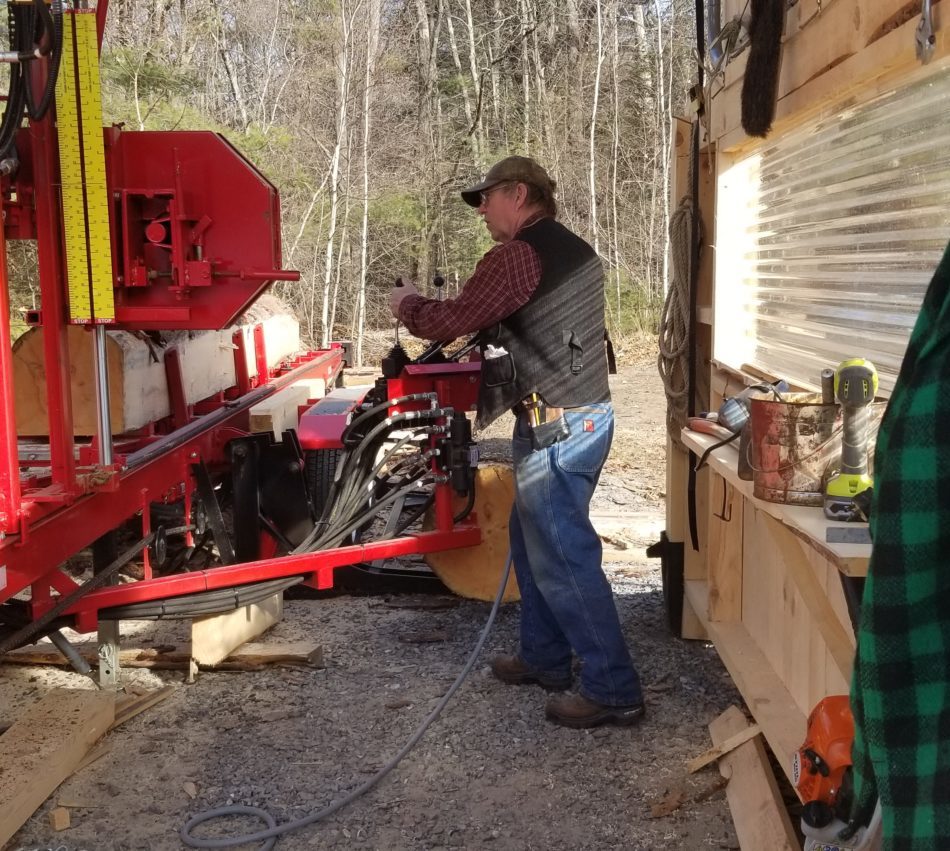 New England Joinery


Monmouth
ADDRESS:
641 Route 135
Monmouth, ME 04259
HOURS OF OPERATION:
"By appointment"
Overview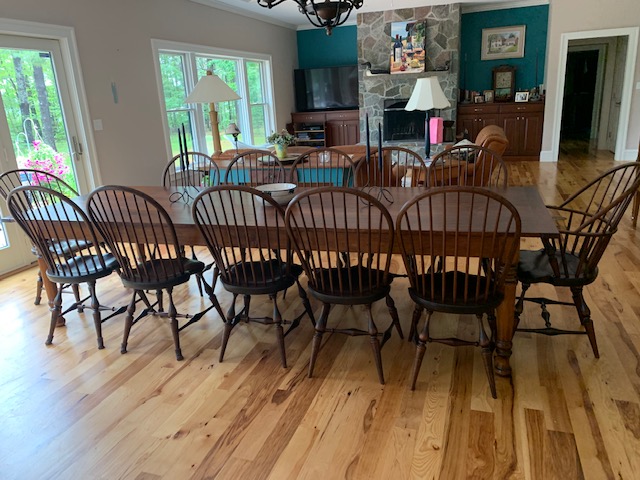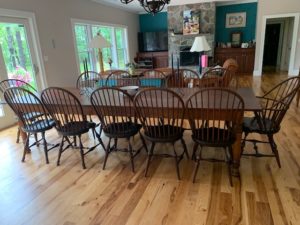 New England Joinery is a small custom furniture business located in Monmouth, ME. We specialize in handmade, custom Farm Tables built with reclaimed woods salvaged from 18th & 19th century buildings throughout Maine. All of our lumber is hand picked and thoughtfully repurposed into extraordinary table tops and used in other elements in our custom furniture. Combined with select hardwoods such as White Oak, Curly Maple, and Yellow Birch, our furniture is what we call "Refined, Rustic" and suitable for a country cottage or a Manhattan penthouse.
What makes our furniture unique is the time and skill that goes into each piece, the materials we use, and the sense of history in the reclaimed woods chosen.
New for us this year, is the addition of a brand new band saw saw mill. We now have the ability to saw our own lumber for or handcrafted furniture. In a state rich with natural resources such as White Pine, Norway Pine, Ash,  & Yellow Birch, we are now able to control the quality of the woods we use in our custom furniture. Another way we use the saw mill is to re saw reclaimed beams and antique timbers from some of Maine's barns that are sadly being torn down due to age and neglect. These beams, when sawn into boards are perfect for flooring and our beautiful farm tables.
Our Products Are Available At The Locations Below