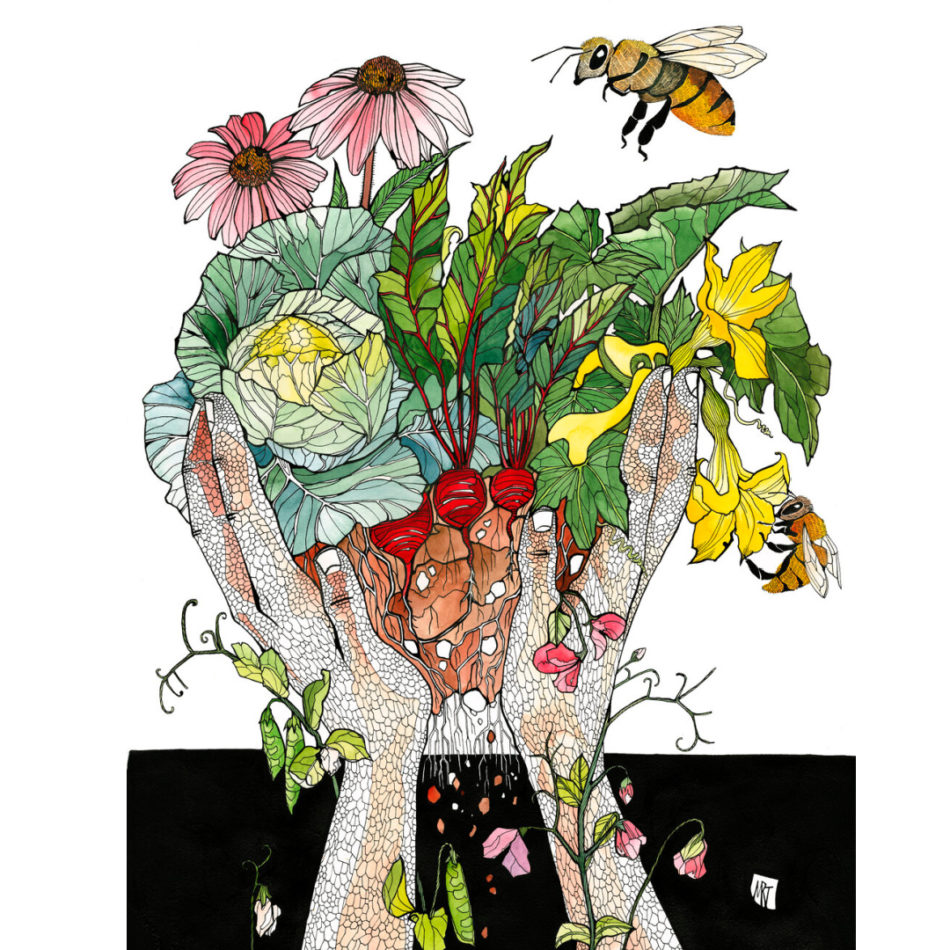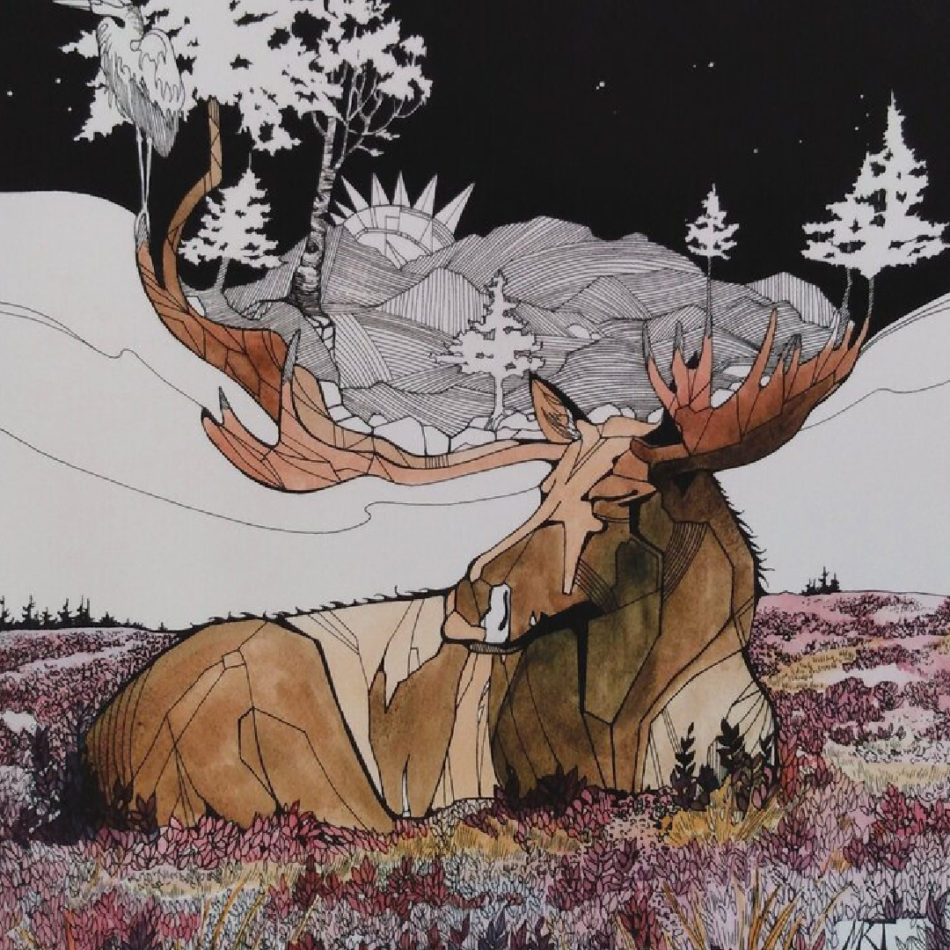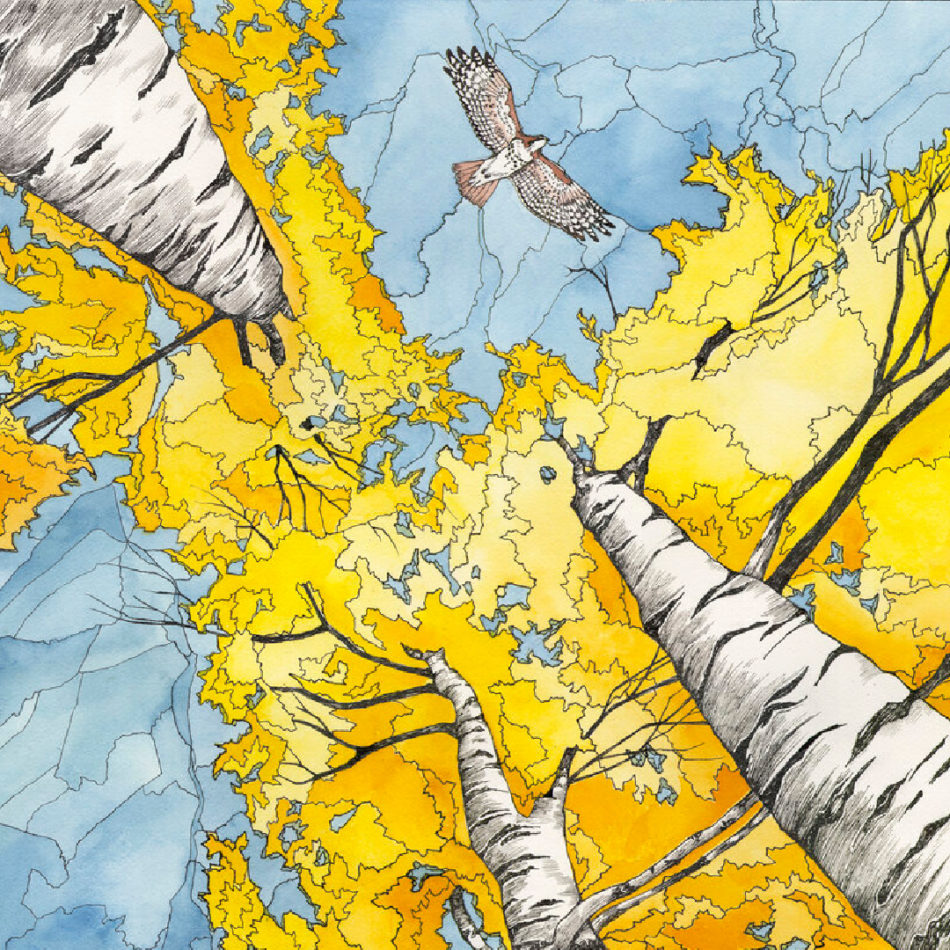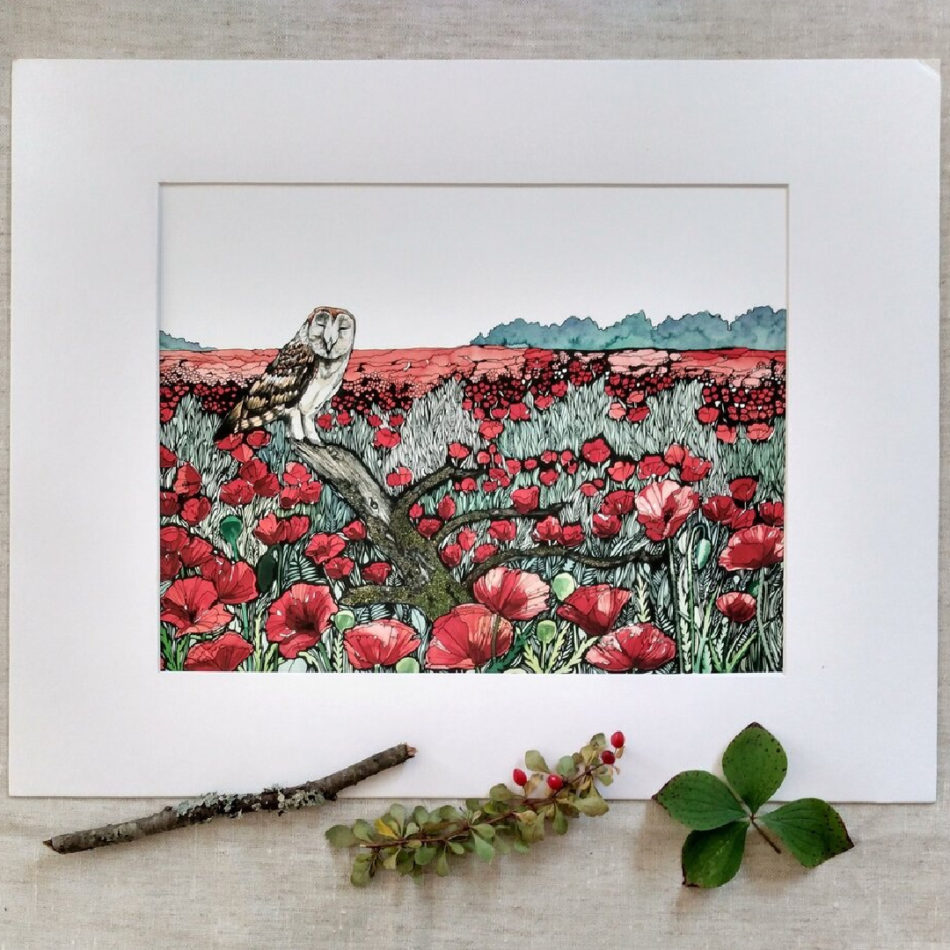 Overview
Mattie Rose Templeton is inspired by the living and natural world that surrounds us all. Through art, she explores our connection to nature, including the undeniable fragility that is found there. And the importance for us to protect it. Art, since the beginning, has been a way to record history through visual storytelling. Mattie Rose attempts to produce art that moves the viewer beyond the piece itself, and into that storytelling place.
Using an "old fashioned" ink well, with variously-sized nibs, Mattie Rose is able to add different texture and line. She often avoids using color, because she finds the contrast of black and white more dramatic. While the subject matter of her work is based in realism, there is a conceptual quality added through geometric shapes and patterns.
Mattie Rose is a self-taught artist, born and raised in rural Maine. As a child, she had a plethora of illustrated children's books at her finger tips. Mattie Rose and her three siblings were homeschooled and the family lived off grid. This alternative lifestyle was the foundation for the blooming of her vivid imagination. Much of her adult life has been spent in the rich and thriving art world of Santa Fe, New Mexico. Mattie Rose's work has been greatly influenced by Spanish American and Native American art styles.
Today, Mattie Rose is an active part of the western Maine arts community. Her work has been on display in many towns and cities across New England. She has participated in multi day artisan fairs including Portland, Belfast, Camden, Freeport, Bridgton, Lovell, New Gloucester, North Conway and Portsmouth NH, Bennington VT, and Long Island NY. Additionally, Mattie Rose's work is available for purchase at Forage in Lewiston, The Local Hub in Greenwood, Cafe DiCocoas in Bethel, True North in Bethel, Nezinscot Farm in Turner, The Fair Share in Norway, Smedbergs in Norway, Gallery 302 in Bridgton, The Center Lovell Market in Lovell, Fair Ground in Fryeburg, Autumn Nomad in Jackson NH, The Met in North Conway NH, and the Local Grocer in North Conway NH. She also continually creates commissioned art for business graphics and private buyers.
Our Products Are Available At The Locations Below
Maine Botanical Gardens - Boothbay, Maine
The Met - North Conway, New Hampshire
The Portland food coop - Portland, Maine
Sherman's Books - All locations, Maine