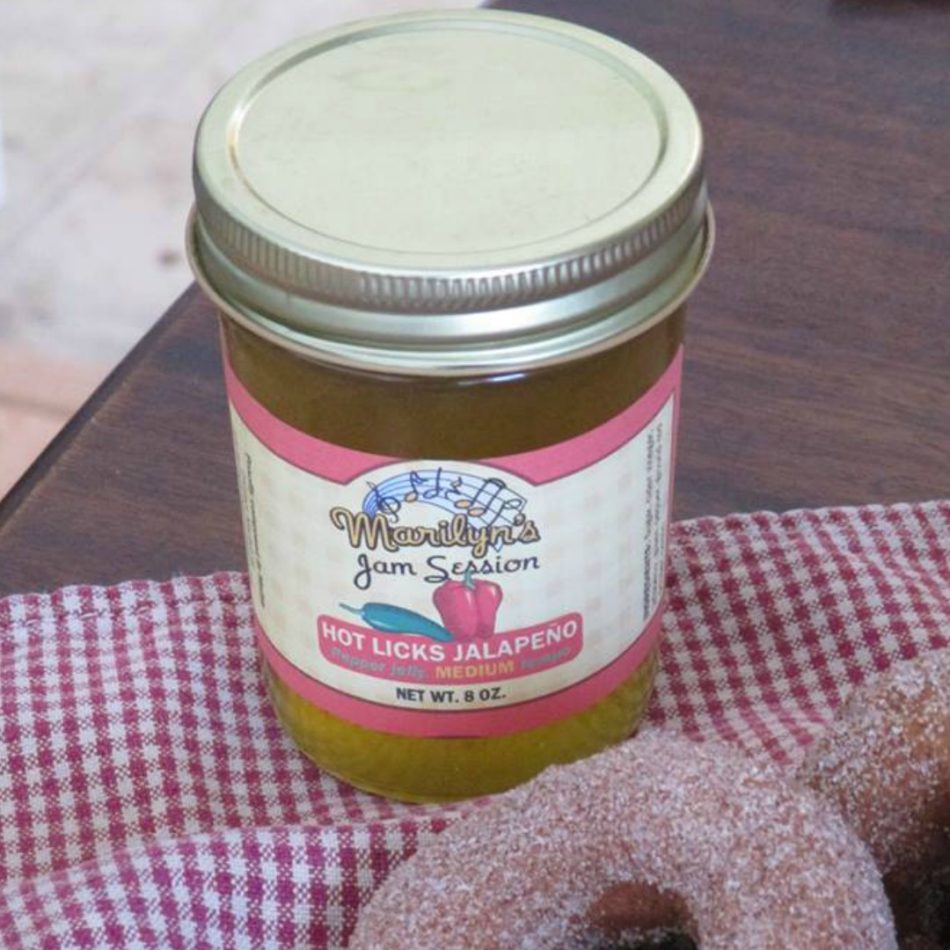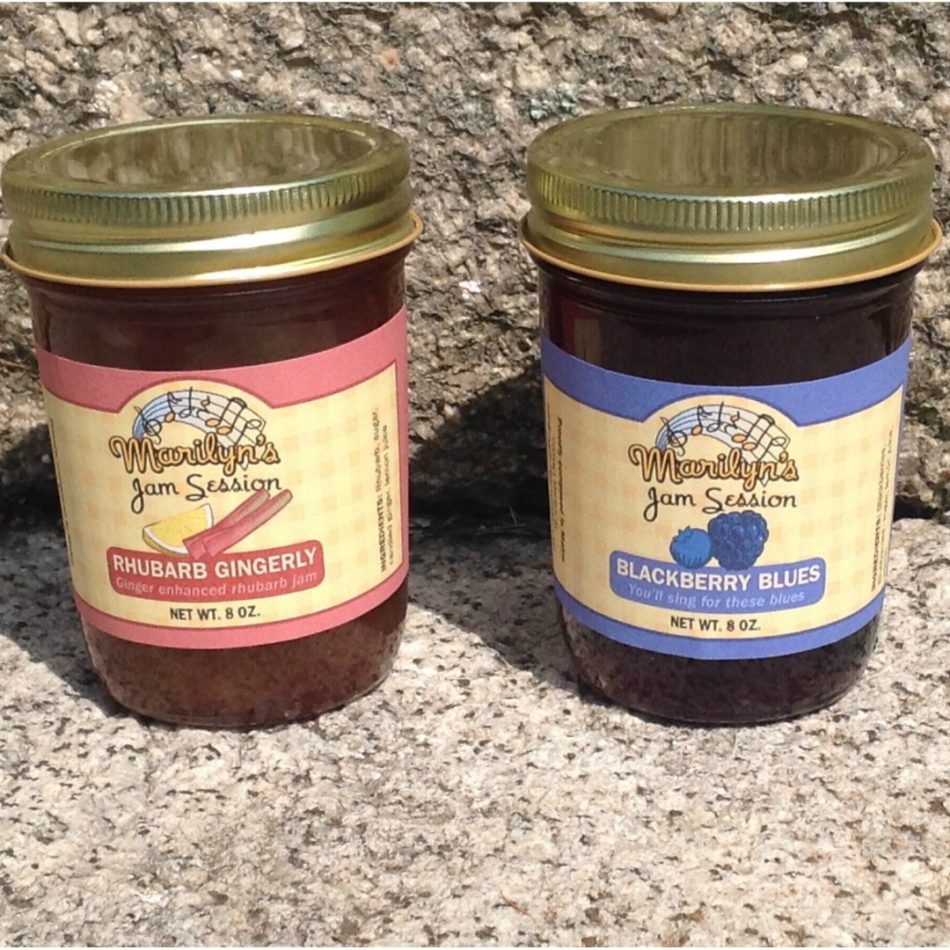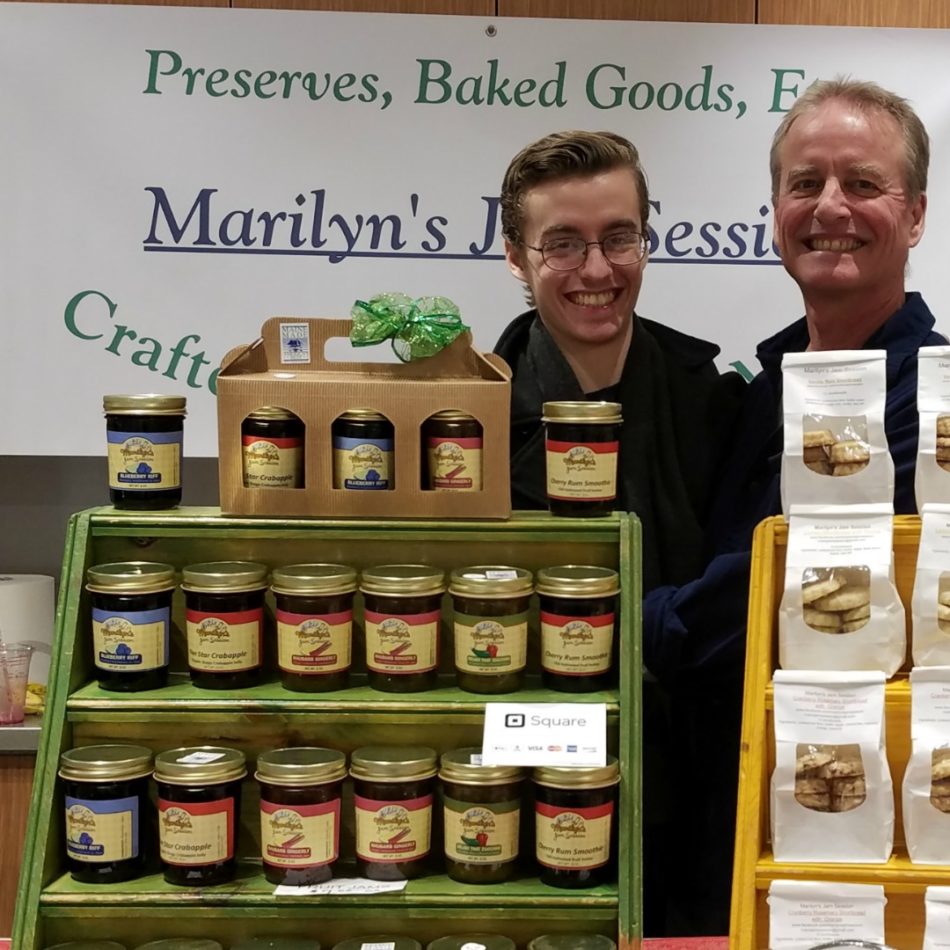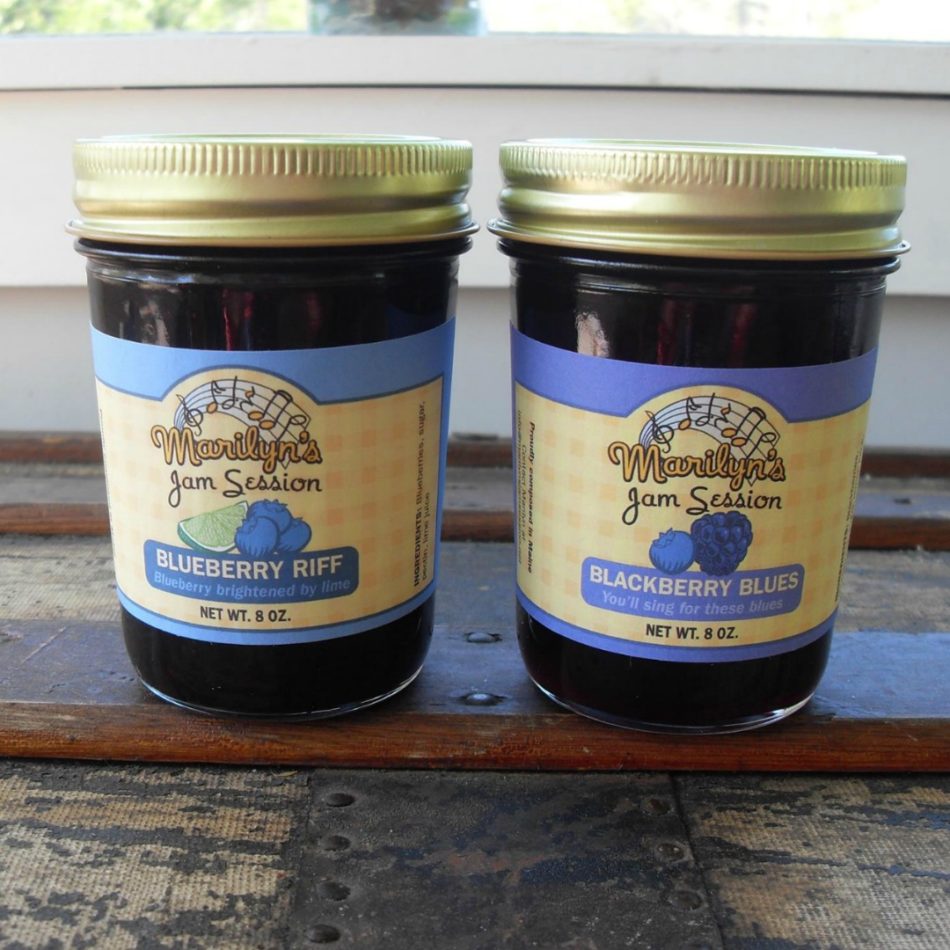 Marilyn's Jam Session


Brooklin
Overview
Since childhood, I look back at how three major elements of my identity have shaped what I do. They are, first a love for hospitality, and table fellowship. Food preparation is not merely a chore for me, but a challenge I relish (an nearly unforgivable pun but…). I love to work with what I have on hand.
Secondly, I love to improvise, to make intelligent guesses about what will taste exquisite (and what will not!). This doesn't insure a 100% success rate, but it does insure that I come up with jams like "Orange Up" (a habernera driven marmalade) or "Mapple", a (maple syrup/apple jelly).
Third, I love history, so I research 19th century preserves, etc. This has led to the production of a spiced grape catsup, very similar to those produced on 19th century Maine farms. (My husband named it "Conquered Grape.").
My creations include, but are not limited to ( There is always something new in my line-up of products!) :  jam, jelly, relish, catsup ,syrup, shortbread, welsh cakes, cookies, cupcakes, toaster muffins, and granola.
Our Products Are Available At The Locations Below
Tradewinds Market - Blue Hill, Maine
Brooklin General Store - Brooklin, Maine
Jones Lobster, Inc. - Deer Isle, Maine
Compass Rose books - Castine, Maine