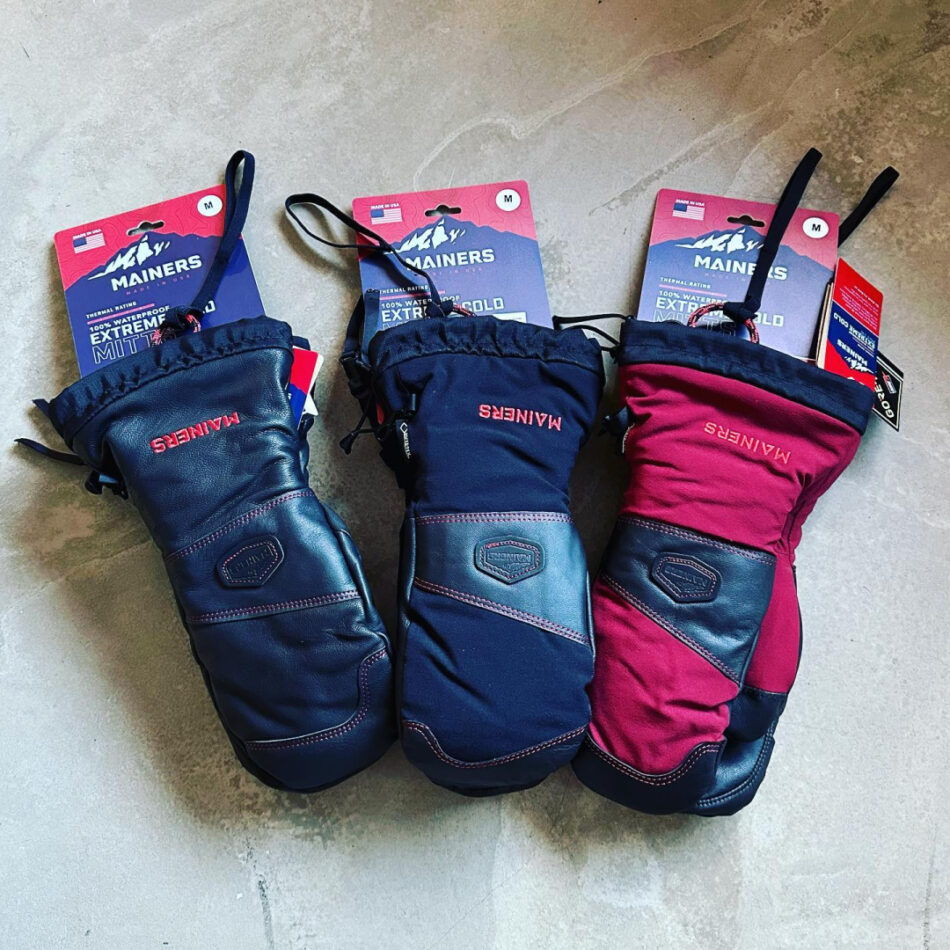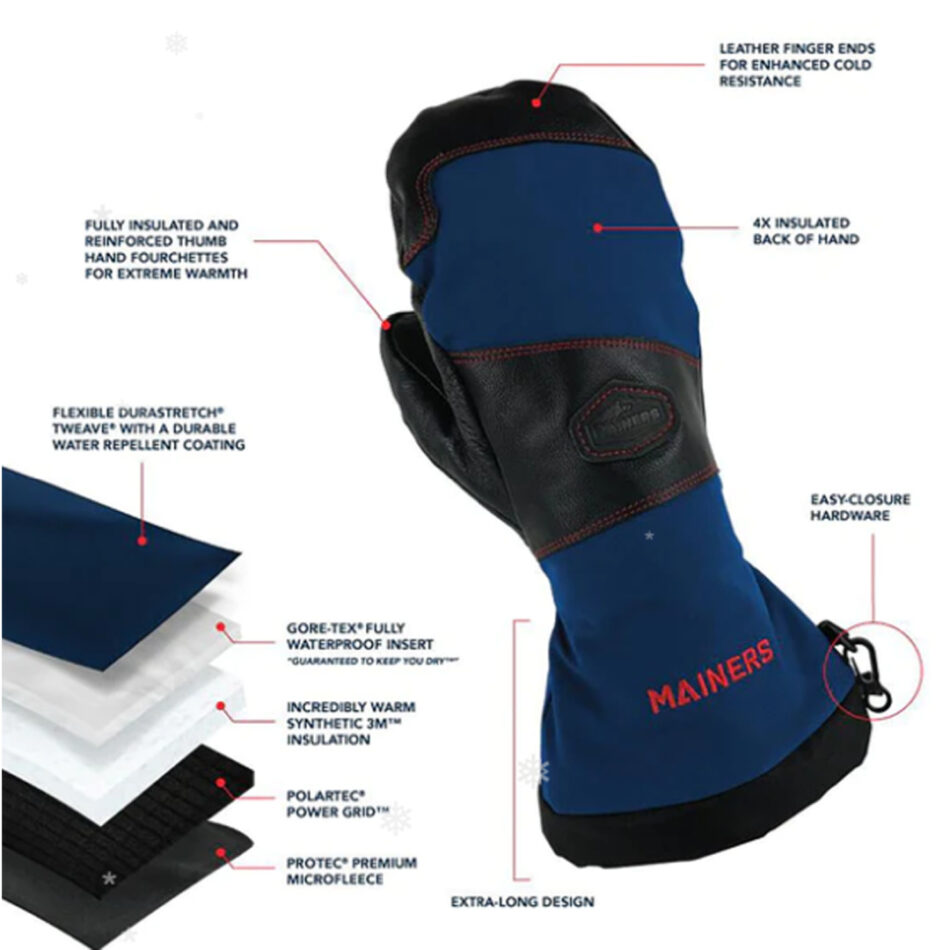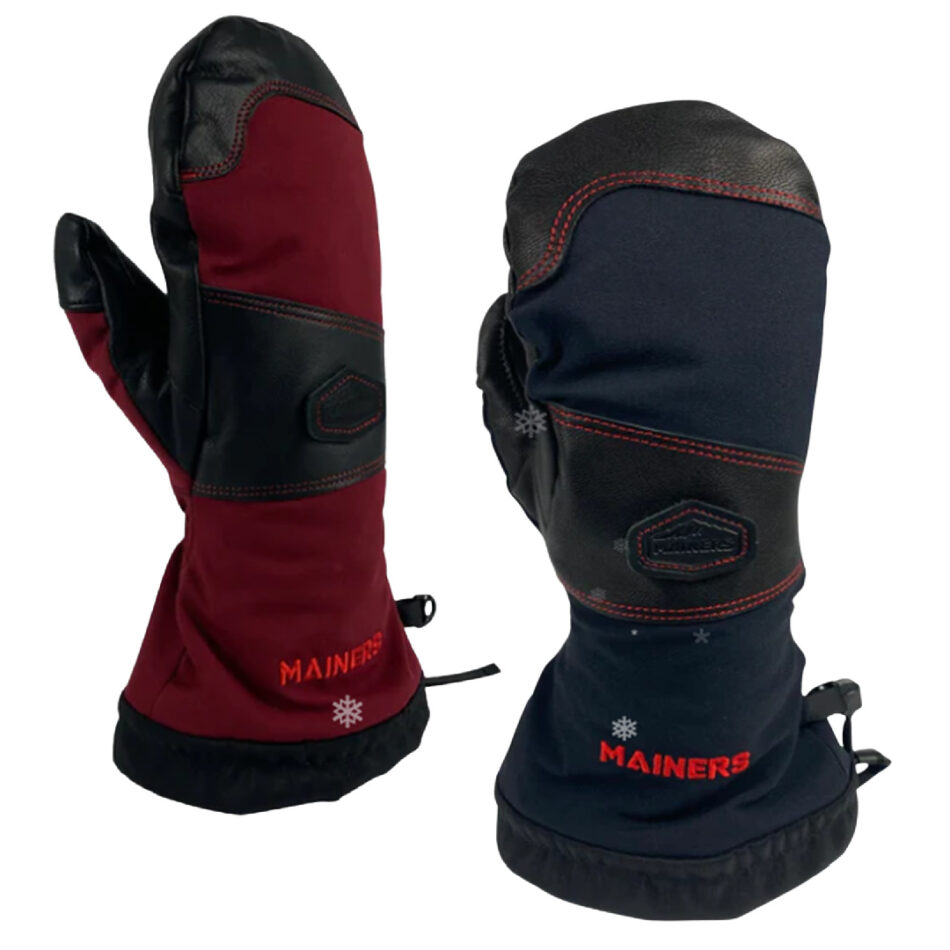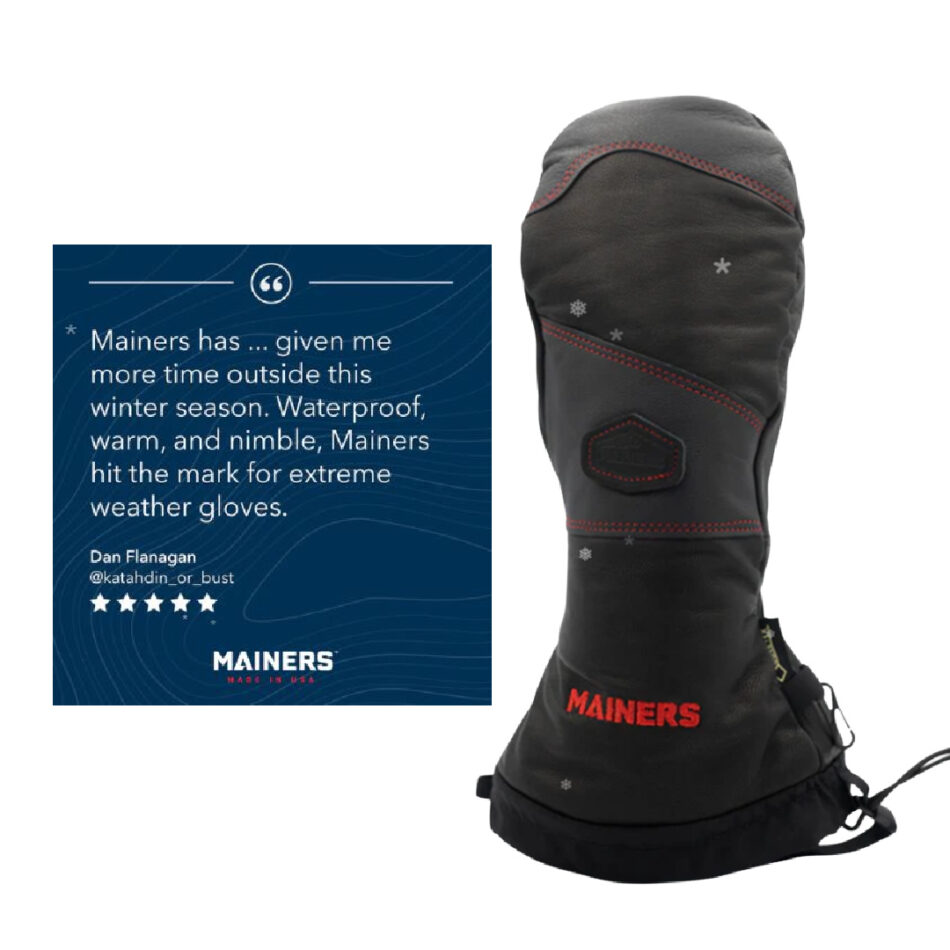 Overview
We're using our 40 years of know-how, passion, and pride to bring you the Mainers Mitt. One hundred percent handcrafted in Maine using more than 95% US-sourced materials, you will not find a higher-quality, better performing product for extreme winter protection. Since 1980, we've handcrafted our commercial-grade cryogenic gloves, aprons, and shoe covers (trusted by leading labs, the US military, and even NASA) out of our Mount Desert headquarters. We've been in business since 1980, and many of our employees were with us at the very beginning. That translates to millions of stitches, hundreds of thousands of cuts, hundreds of industry-leading improvements, and countless satisfied customers.
In 2000, we decided to form a new brand for consumers and the same people stitching gloves for NASA are now stitching mitts and glove for you! Our Mainers Mitts are the first of many products we are producing for consumers – outdoor enthusiasts, skiers, mountaineers, snowmobilers, everyone who needs to shovel snow or clean snow off a car or walk their dog on a cold, Maine day.
Our Mainers gloves and mitts have been subjected to the very same rigorous testing we put our cryogenic gloves through. We are invested in Maine – We handcraft our mitts here in Trenton, Maine. It's a community we're committed to building something special while creating local jobs. It's also a place that has taught us little something about how harsh winter can be.
95% of our materials are sourced in the U.S. and some are from Maine. 100% of our manufacturing takes place in our facility in Trenton, ME – 15 minutes from Acadia National Park.
Our Products Are Available At The Locations Below
LL Bean - Freeport, ME and 5 other locations
Toad & Co - Freeport, ME
Bangor Motorsports - Bangor, ME
Intrinsic Provisions - Hingham, MA