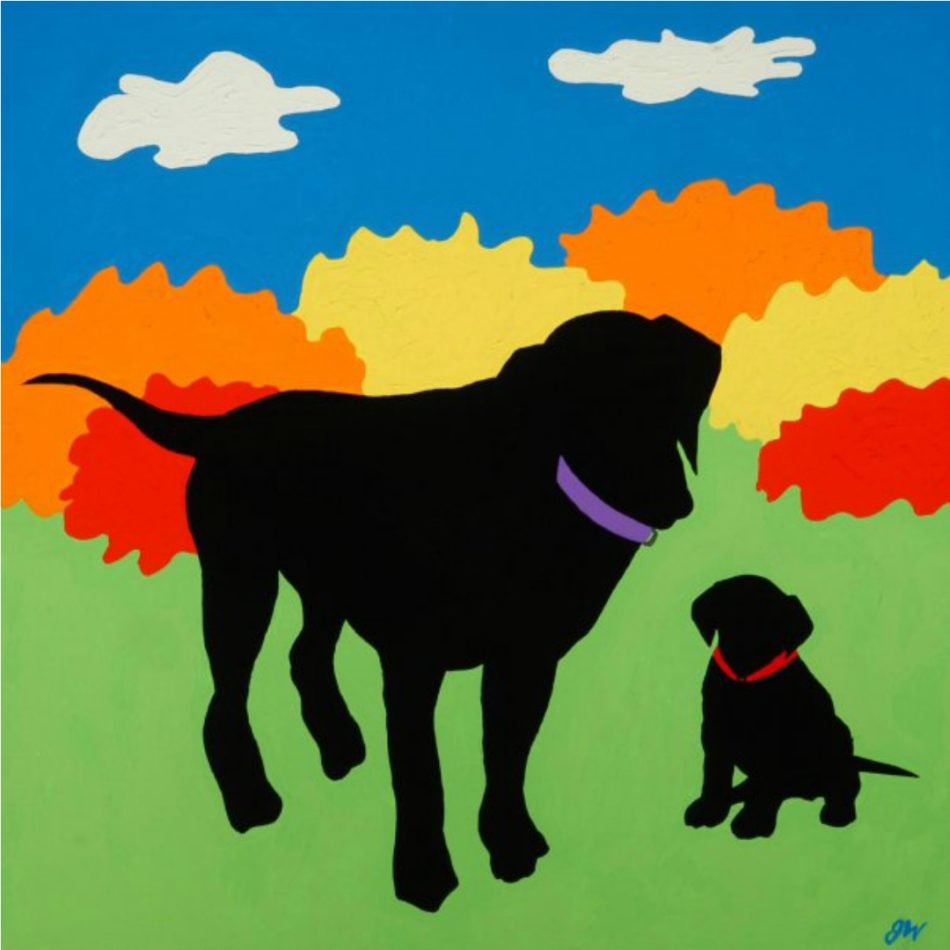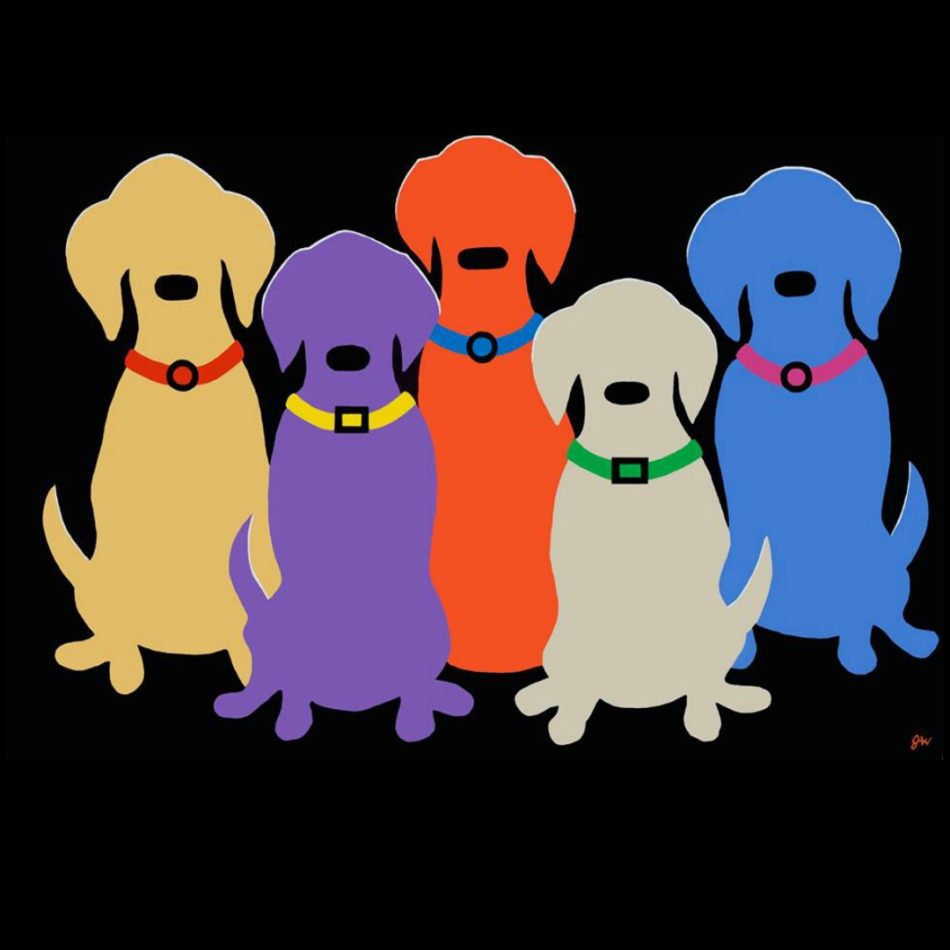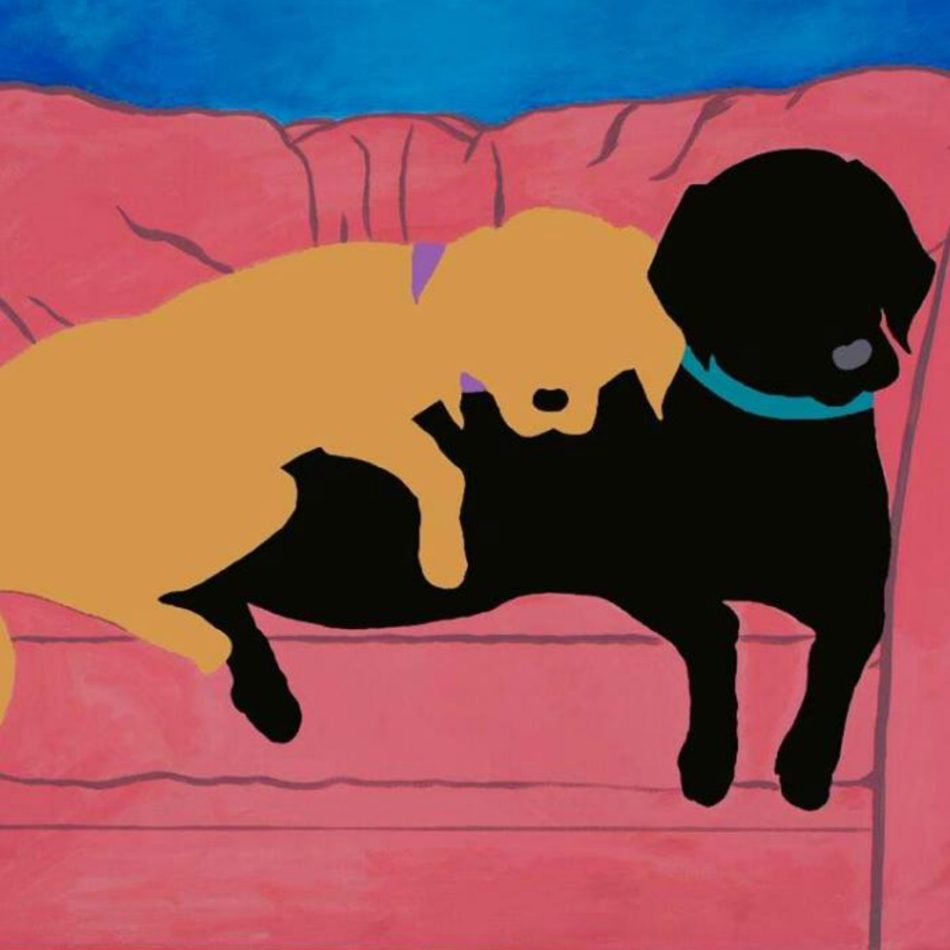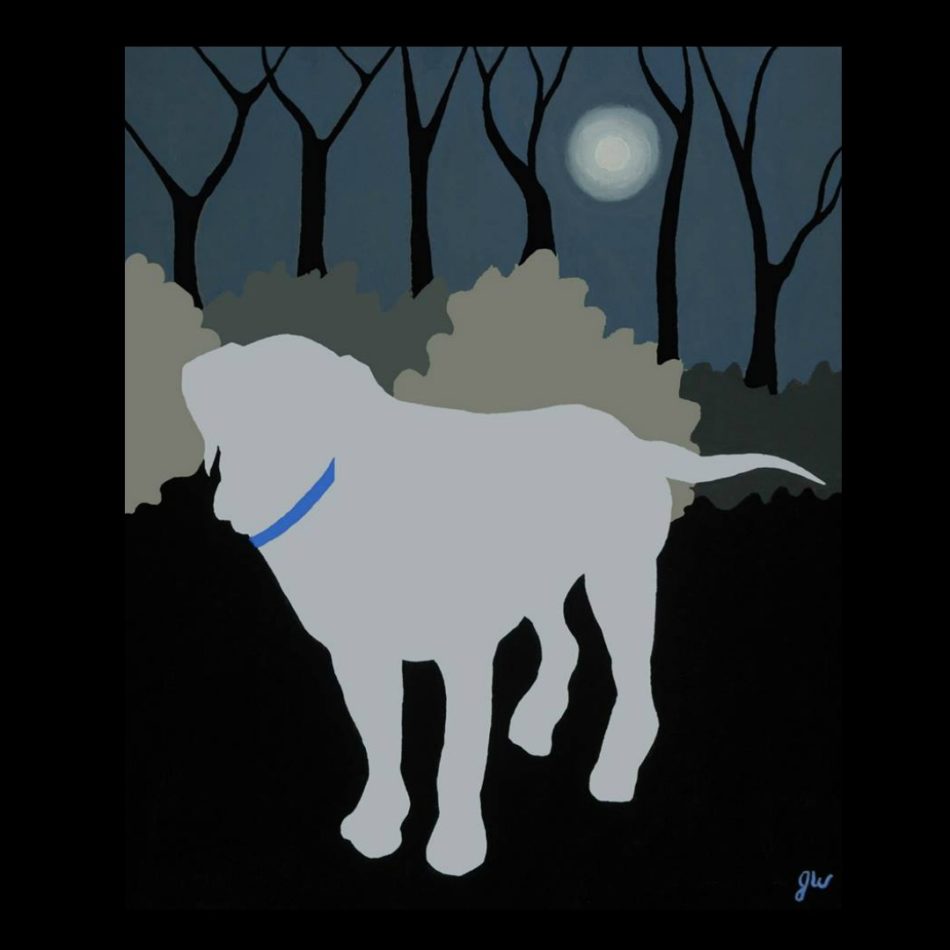 MAINELY LABS STUDIO


Cape Elizabeth
ADDRESS:
50 Forest Rd
Cape Elizabeth, ME 04107
HOURS OF OPERATION:
Wed-Fri 1:00-4:30pm, Sat 10:00am-4:30pm or by appointment or chance
Overview
Mainely Labs Studio is located in the Knightville neighborhood of South Portland, Maine. The working studio and gallery opened in Portland in 2005 when Jim Williams embarked on a new career as an artist after a twenty two-year business career in various corporate environments. Jim calls his original art "Lab Art," for the focus is on images of Labrador Retrievers. He lives in Cape Elizabeth, Maine with his wife Carol.
"In my Lab Art, I try to capture the essence of Labrador Retrievers. Labs have a distinct shape, which you can instantly pick out even from a distance. I love to use bold colors to set of the distinct Lab shape. It doesn't matter if the dog is a black Lab, yellow Lab, chocolate Lab, white Lab, silver Lab, blue Lab or red Lab…you recognize a Lab when you see one. I like the way they stand, sit, walk, run, romp, swim, jump, chase, retrieve, sleep, or just stare at you when you are at the dinner table. They are all alike, yet they are all different. My paintings don't represent any one Lab, but all Labs.
I can't talk about the art without talking about chasing dreams. I've been chasing dreams my whole life and Mainely Labs Studio is the latest of my dreams to come true.
I grew up in Ohio and lived there for thirty-five years. After many vacations to New England to ski and bike and eat lobsters, I often sat in my office and daydreamed about living along the rocky seacoast of Maine. In 1989, I decided to stop daydreaming and do something about it; I quit my job and moved to Maine.
As part of that vision, I had often pictured myself running on a sandy beach with a black Labrador Retriever bounding along beside me. Although there are certainly Labs in every state of the nation and all over the world, I have to believe that there are more Labs per capita in Maine than anywhere else. They seem to be everywhere. If we had a state dog, the Lab would be it.
In 1991, Carol & I married and two days later we brought home a 6-week old black Lab Puppy. For the next eleven years, Mattie was my constant companion and best buddy. No one had more fun or loved life as much as Mattie did. And yes, she ran with me on the beaches near our Cape Elizabeth home. As we ran by lighthouses and lobster traps, I often reminded myself that I was living my dream.
In 2001, one of my employees told me that she was taking a painting class at the Maine College of Art (MECA). I had never picked up a (fine arts) paint brush in my life, but I heard myself say, "that's something I've always wanted to do." As soon as those words came out of my mouth, my next thought was, "well, what's stopping you?" After the first class I had discovered a new passion and soon had a new dream. In 2005, after becoming more and more disenchanted with work in the corporate world, I left my job and soon Mainely Labs Studio was born. I'm still chasing my dreams…"
Our Products Are Available At The Locations Below
L.L.Bean Inc - Freeport, Maine
Uncommon Paws - Portland, Maine
CIA Cafe - South Portland & Saco, Maine
Center for Maine Craft - Gardiner, Maine