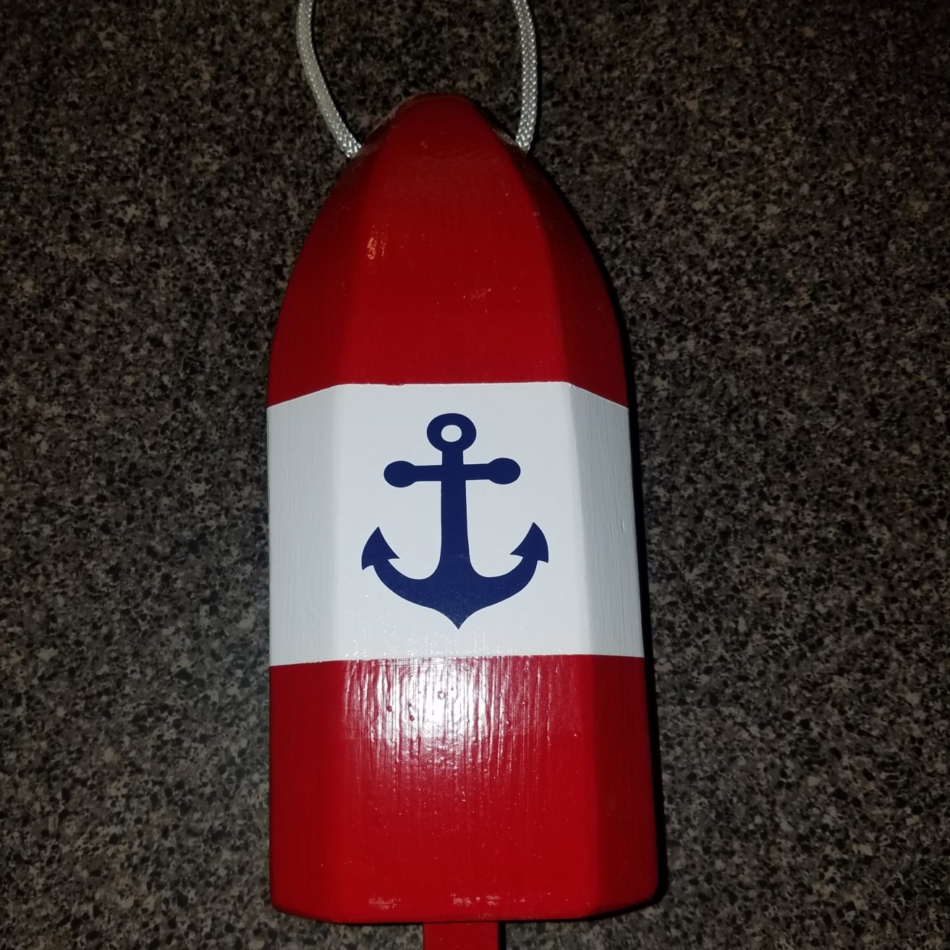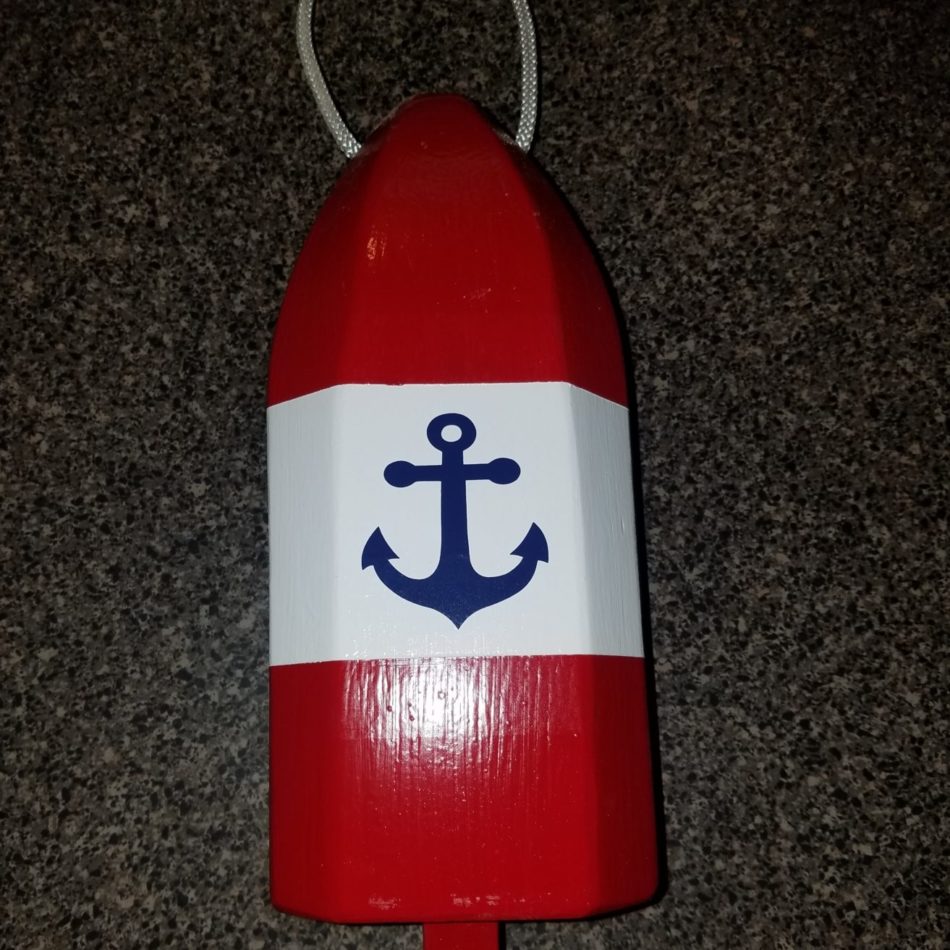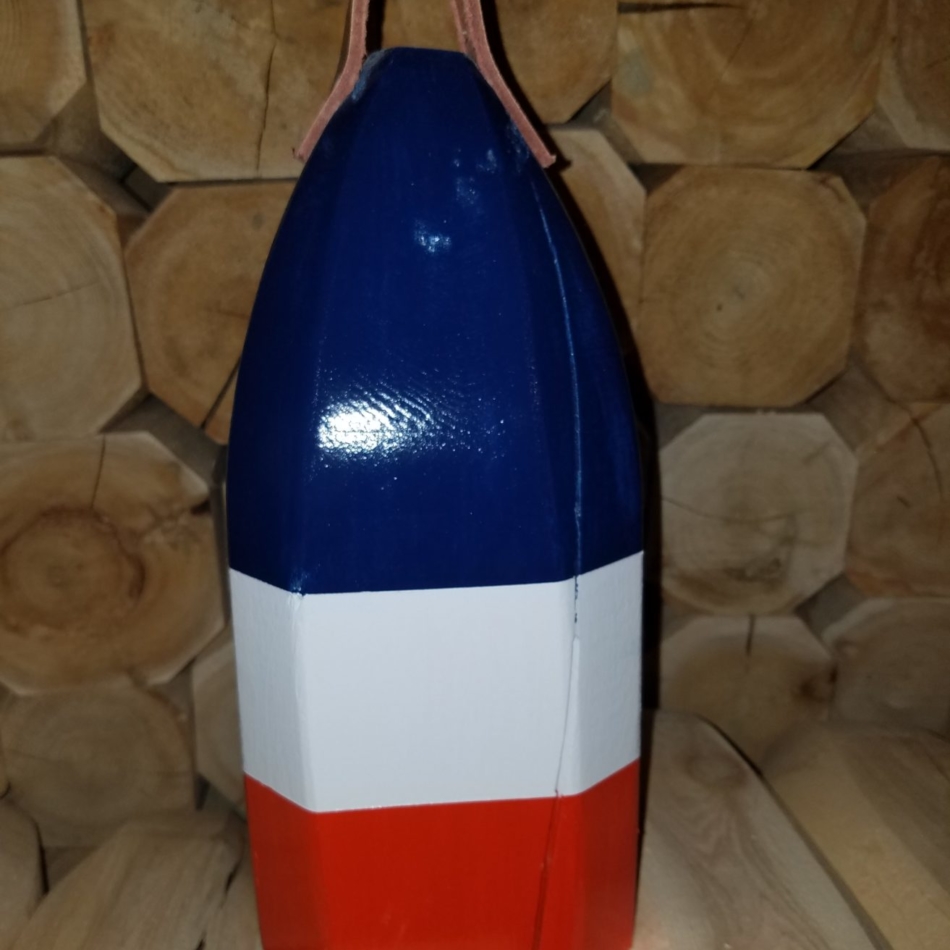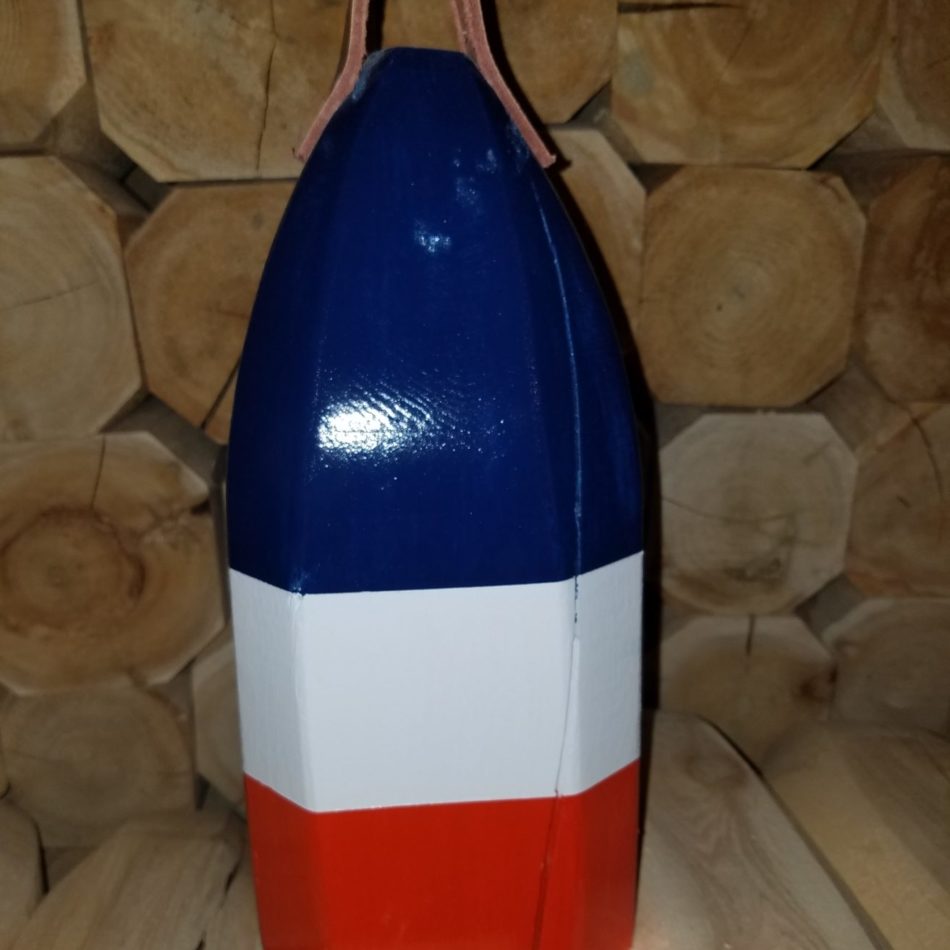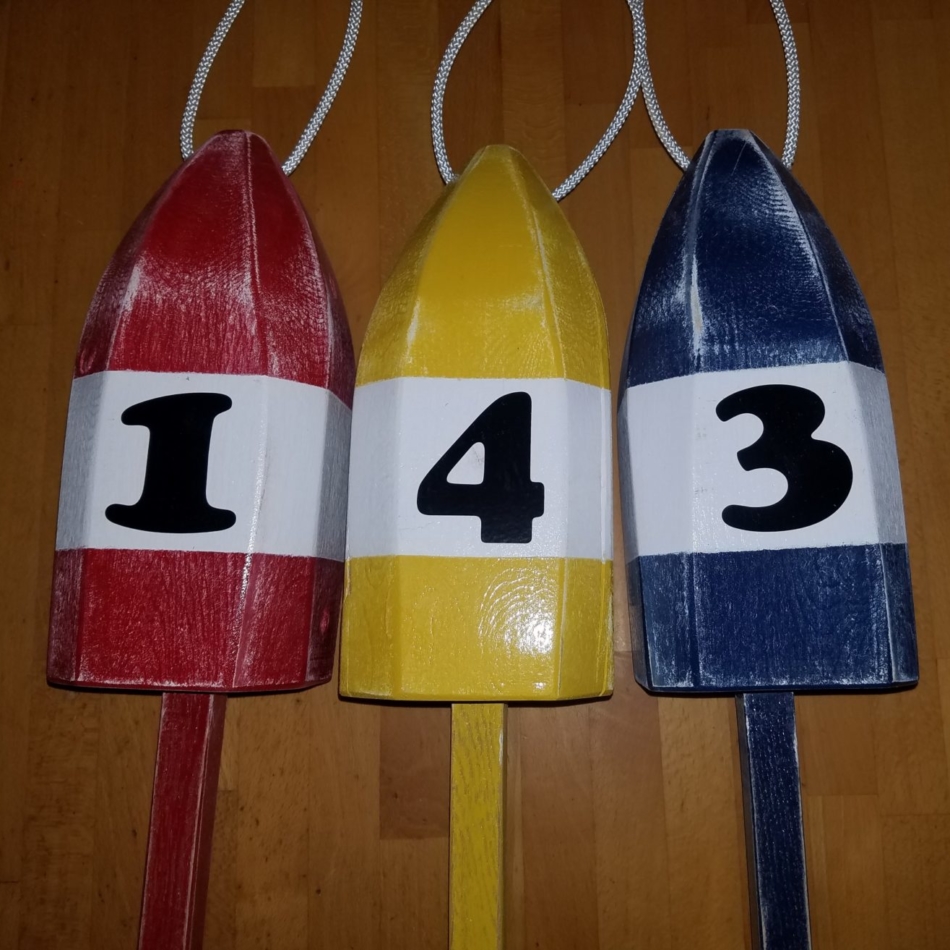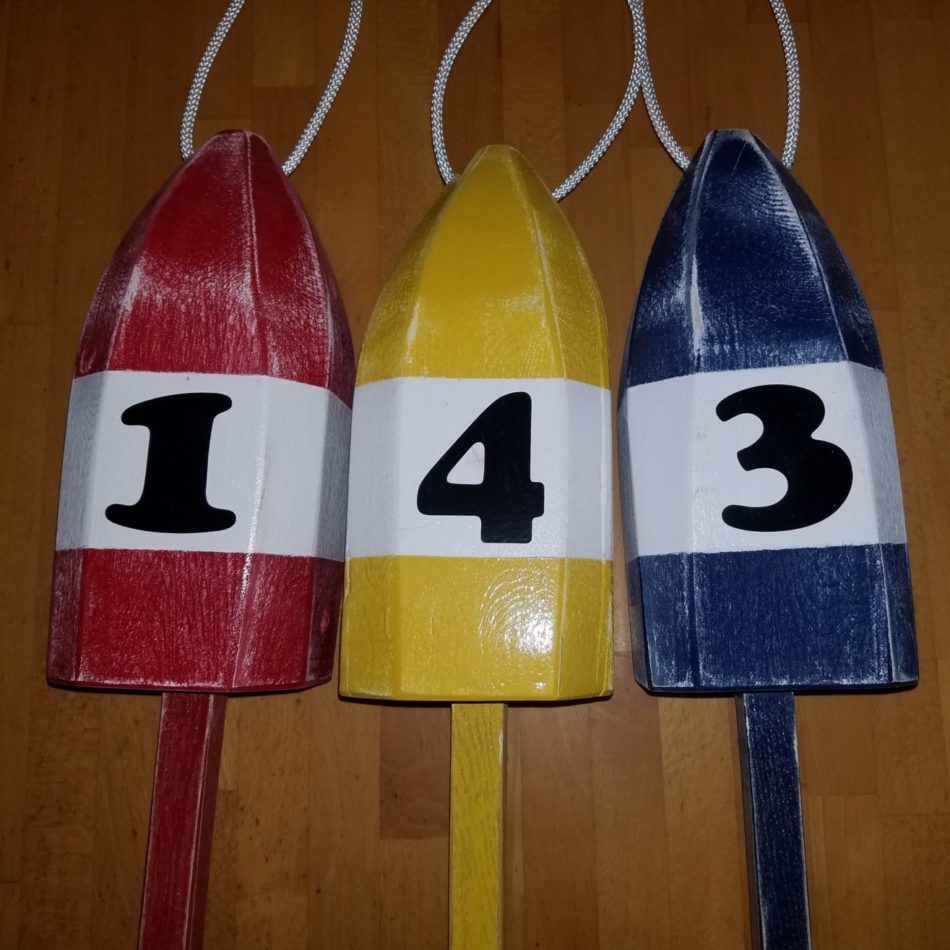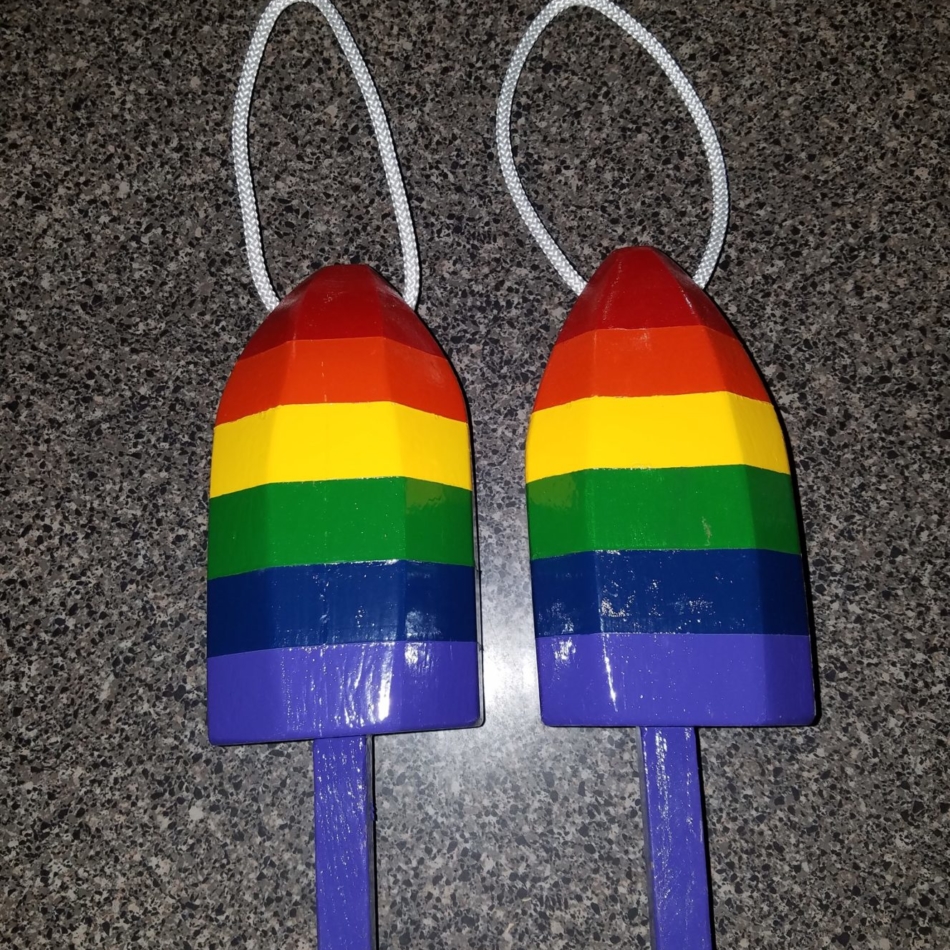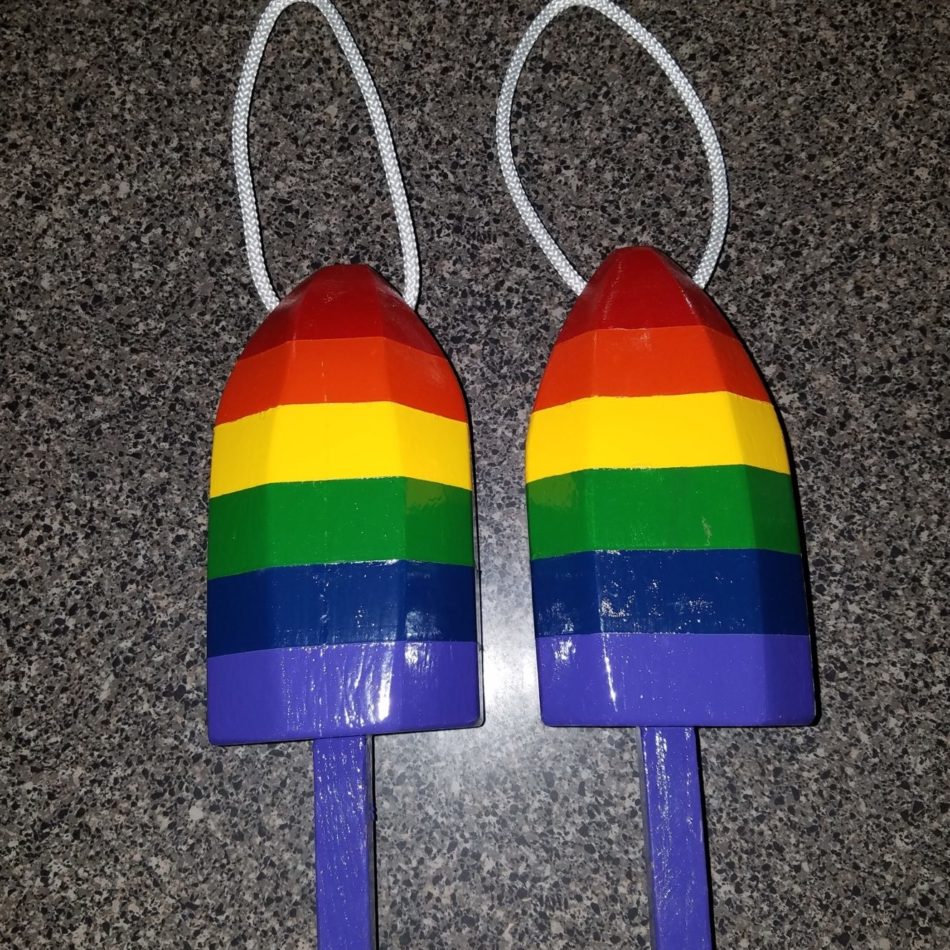 Maine Wooden Buoys


Friendship
ADDRESS:
161 Bradford Point Road
Friendship, ME 04547
HOURS OF OPERATION:
By appointment
Overview
We make lobster pot buoys out of Maine white cedar – just like Maine lobstermen used to use before using Styrofoam today.
Each buoy starts as a 6 or 8 foot cedar pole. It is then cut into "blanks" (8 and 12 inch lengths) and allowed to dry for a couple of weeks. They are then cut into the buoy shape and allowed to dry a bit longer. A wood tail is then inserted in the butt of the buoy. The buoy is then sanded, primed and sanded again. It is now ready to design and paint.
We make buoys as well as centerpieces (buoys without tails so they sit flat). All products are available with either a gloss finish or stressed to look old and used. They are all available with either a 100% leather strap or a hole drilled with rope.
We are also able to customize your buoy. With our new vinyl cutter, we are able to put just about anything on your buoys. Letters, numbers, shapes, designs or anything you can think of (within reason of course).
Custom orders are always welcomed. Just let us know what you are looking for and we will see what we can do.
Maine Wooden Buoys can be found at a wide variety of retailers and on-line stores. A complete list can be found on our website, WWW.Mainewoodenbuoys.com.
We have a wide variety of colors available – several shades of blues, reds, greens, yellows – just about any color under the rainbow.
Let's see what your imagination can do!!!
Our Products Are Available At The Locations Below
Everything Nautical - Centennial, CO
TidePools, Boothbay Harbor, ME
Lisa-Marie's Made in Maine - Portland and Bath, ME
Annapolis Pillow Company, Annapolis, MD