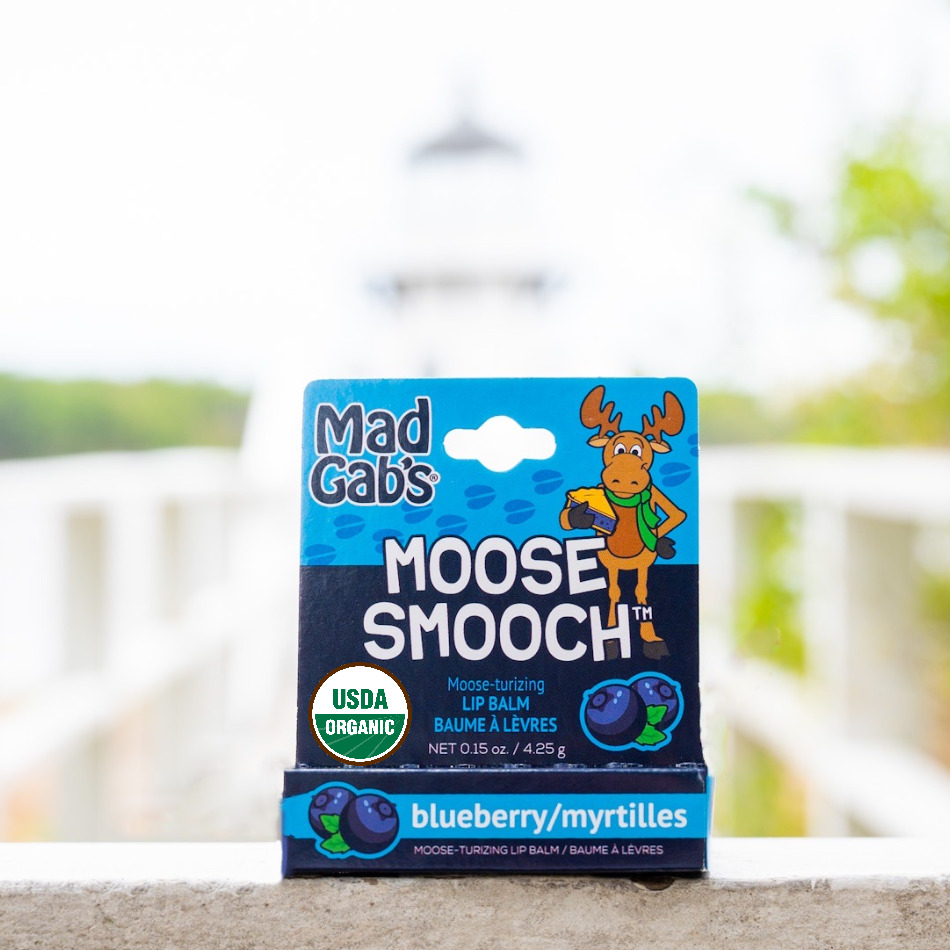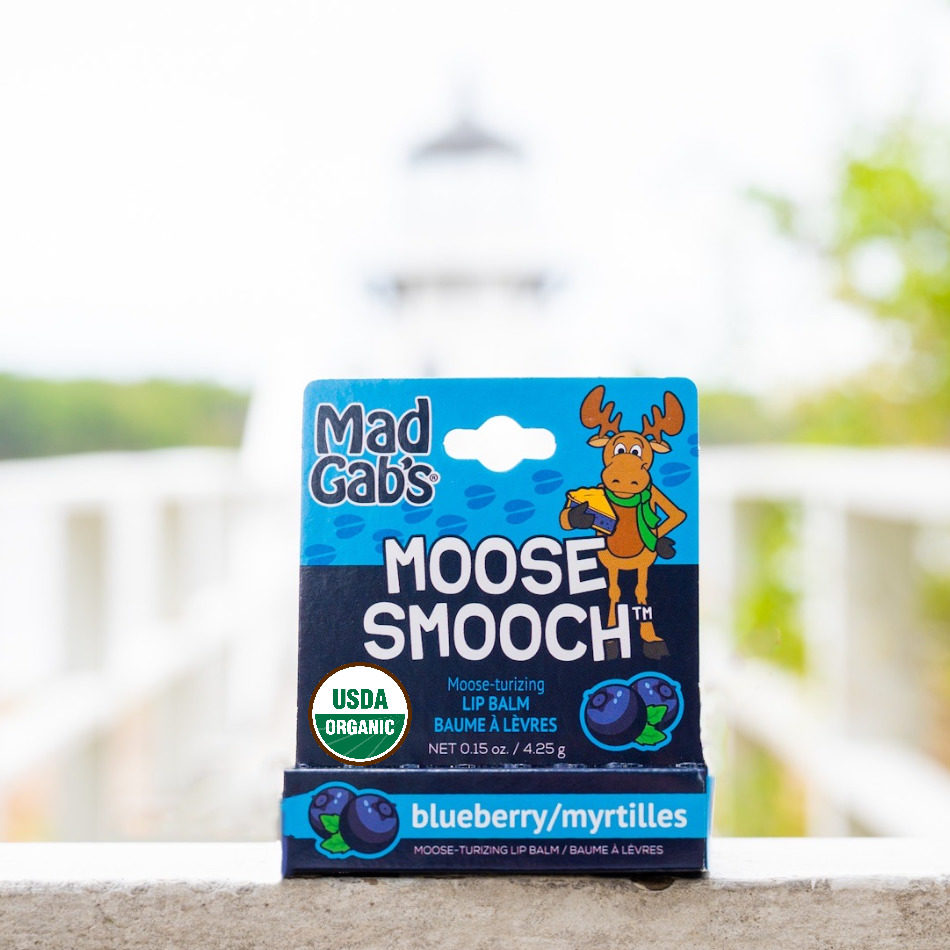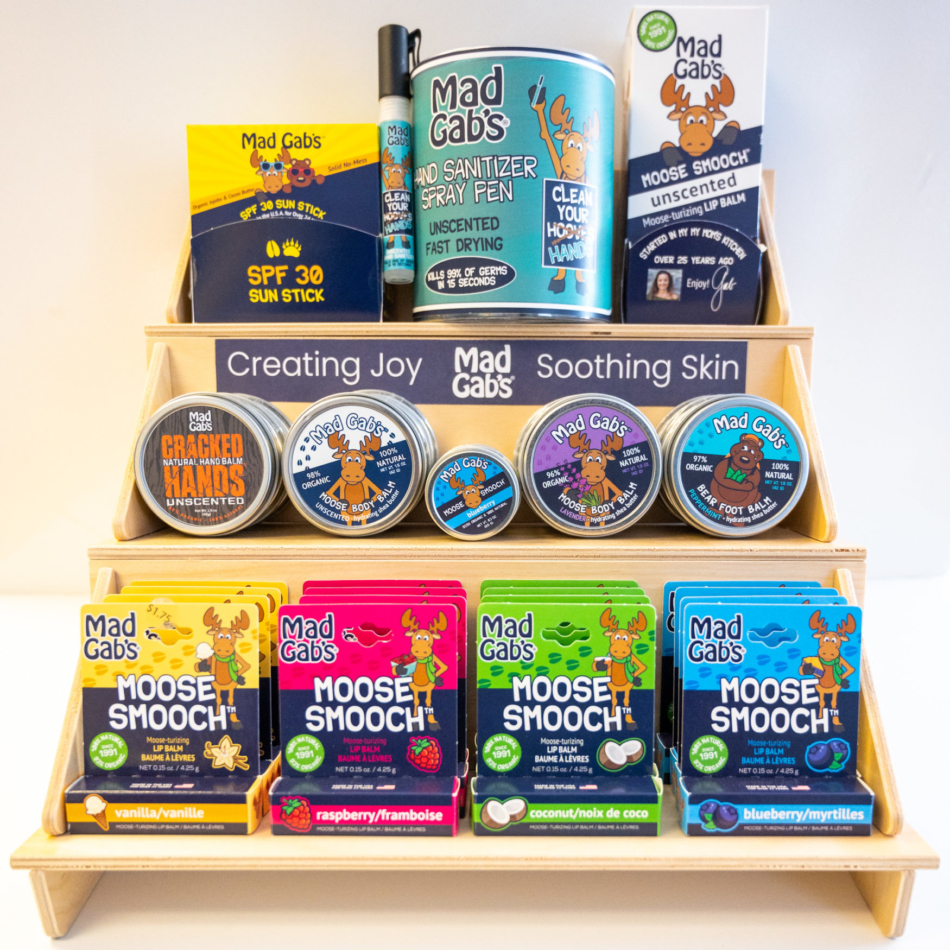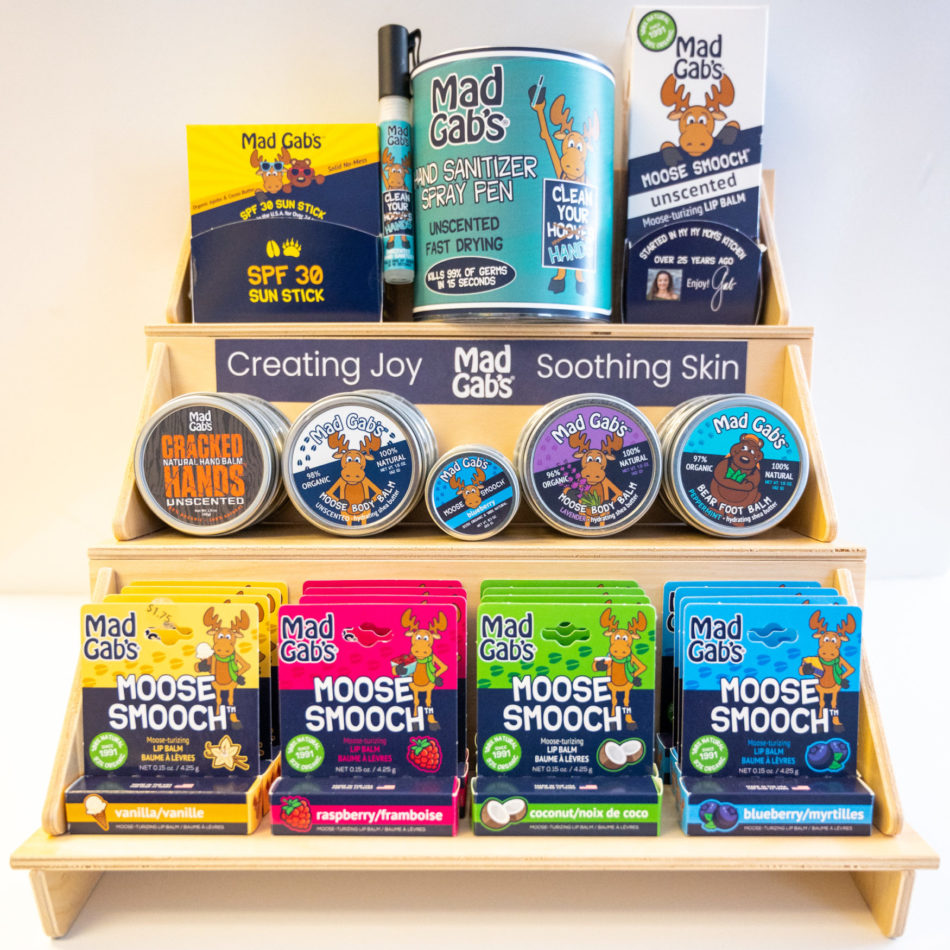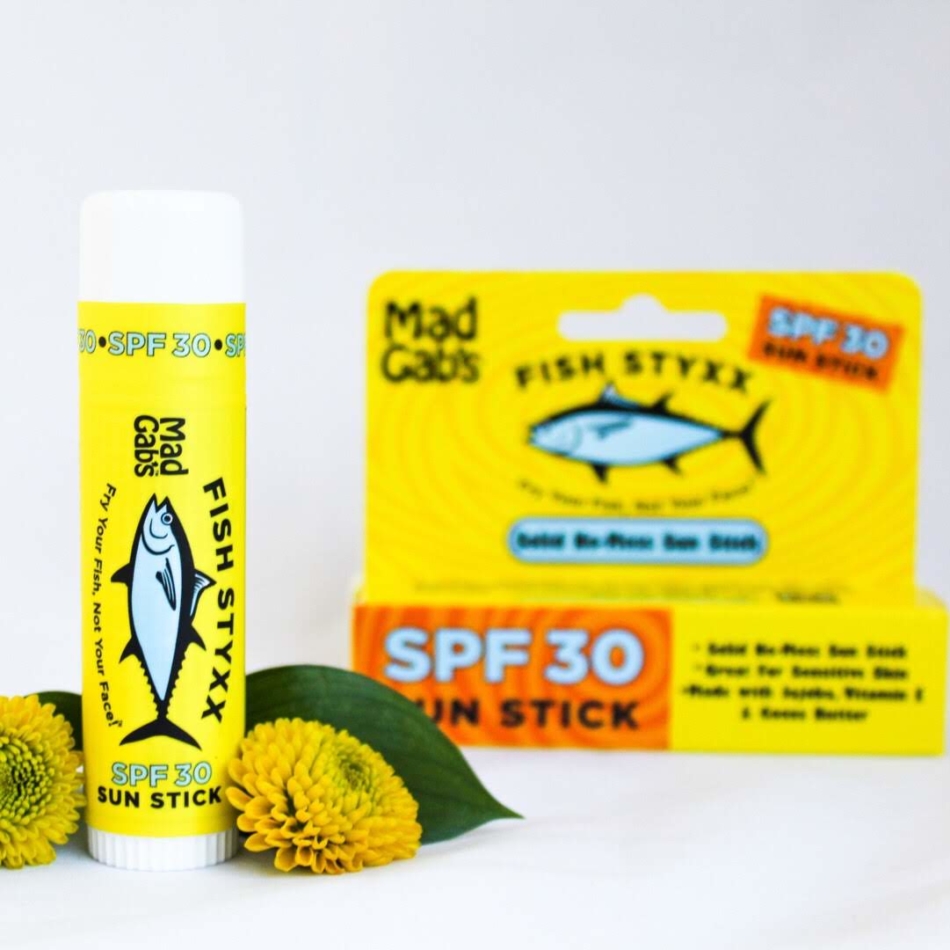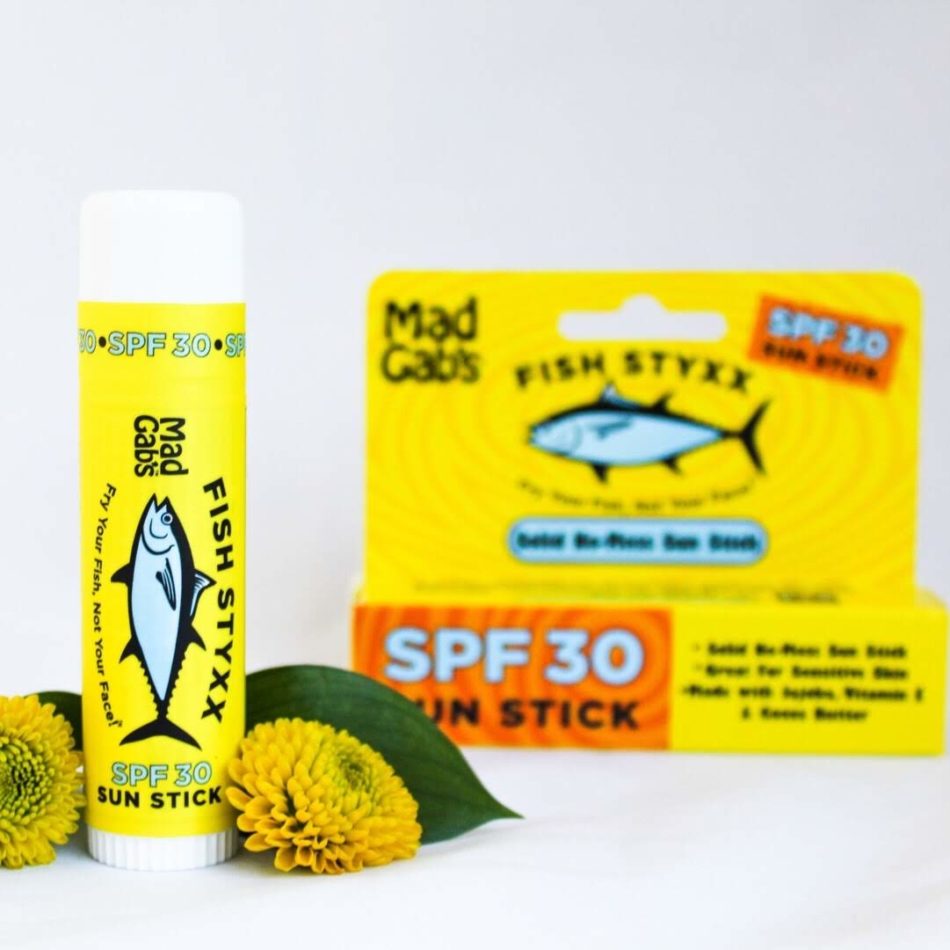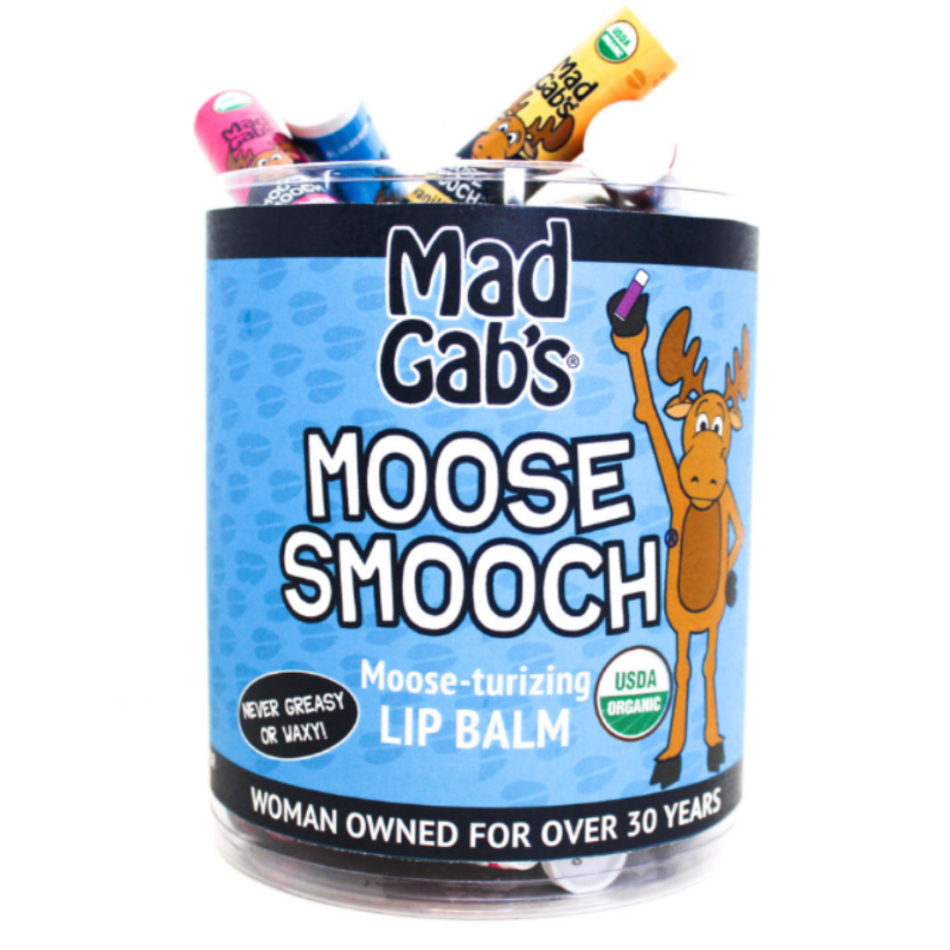 Overview
Mad Gab's began in my mom's kitchen over 30 years ago. Since then, Mad Gab's has been committed to making quality natural and organic products with hydrating ingredients and packaging them to sell—and delight!
I think we can all agree that whimsy, fun and levity are welcome right about now!
As a small, woman-owned company in Maine, we spent the better part of 2020 doing what most small business were doing—trying to keep up with the ever changing world, be thoughtful about who we wanted to be in this moment in time, and find ways for Mad Gab's to be healthy and sustainable.
Have a peek around…check out our Moose Smooch lip balms, Fish Styxx SPF 30 Sun Stick (Fry your Fish, Not Your Face:), Prickly Pear lip balms…so many products– all packaged to be eye catching and memorable, and formulated with organic ingredients to be effective.
A friendly Mad Gabber is always happy to help, and we love to hear from folks all over–don't hesitate to reach out with questions or just to say hello!
Warmly,
Gab & Gals
Our Products Are Available At The Locations Below
L.L. Bean - Freeport, Maine
Cool as a Moose
Hannaford Supermarkets (MG Line)
Whole Foods