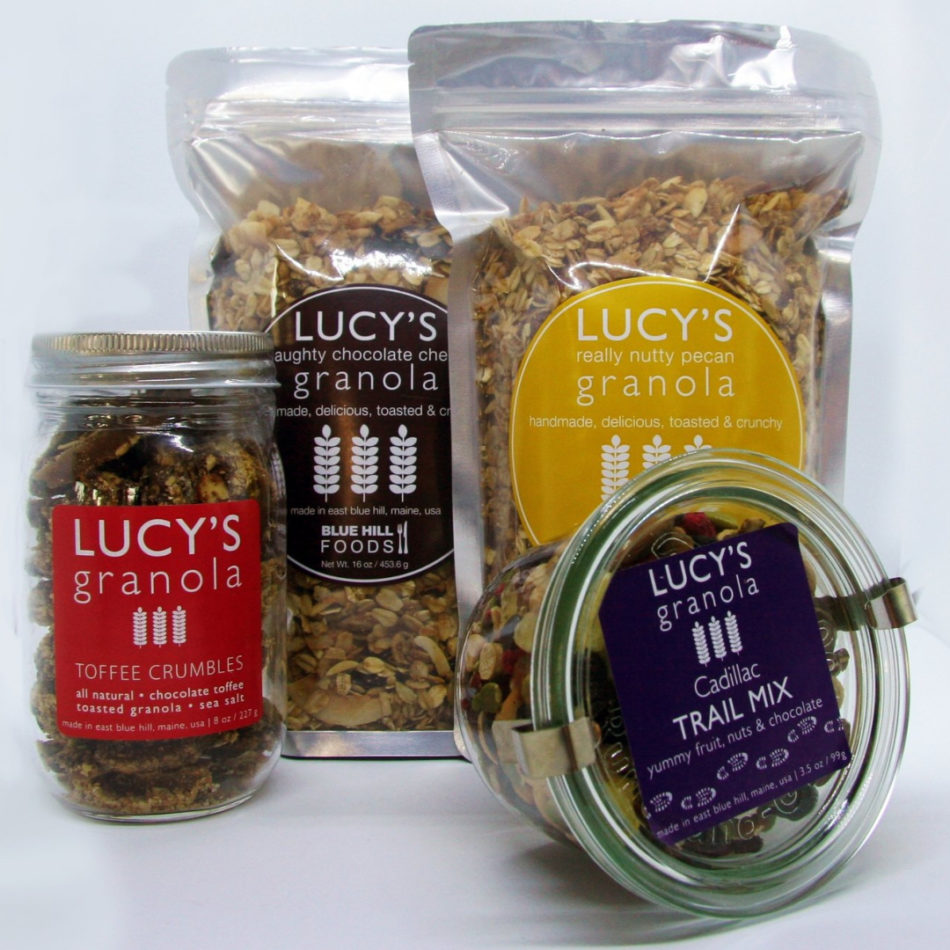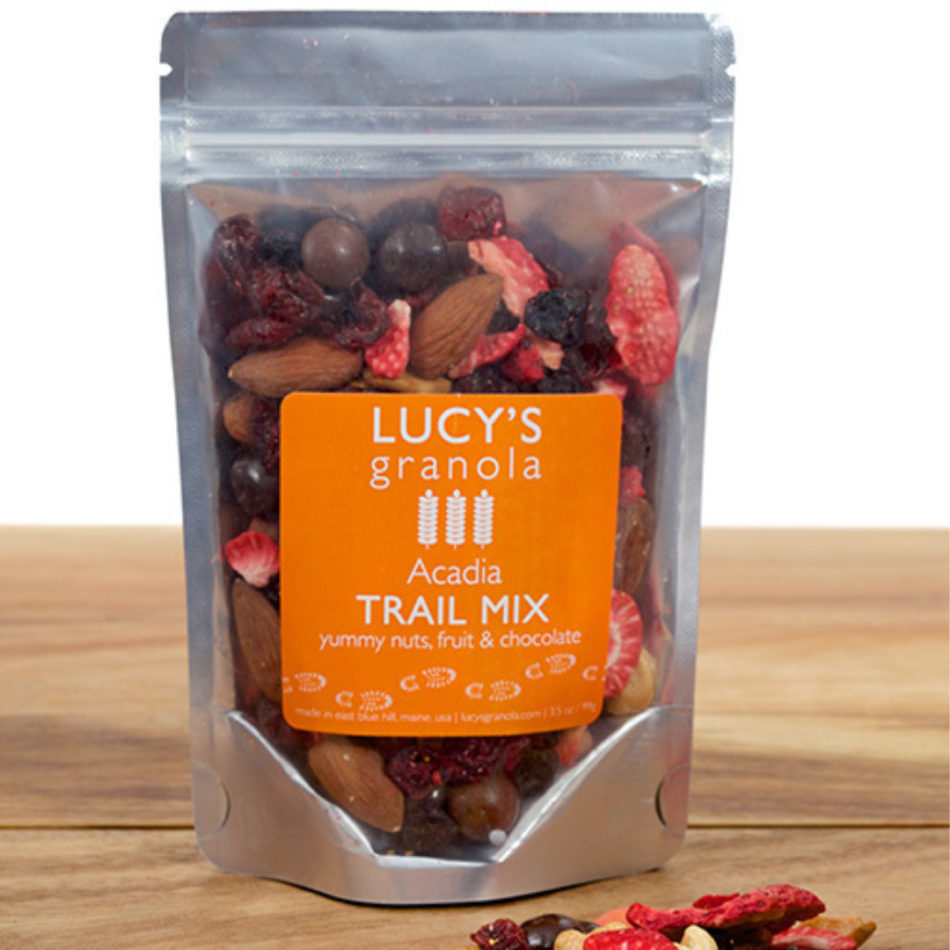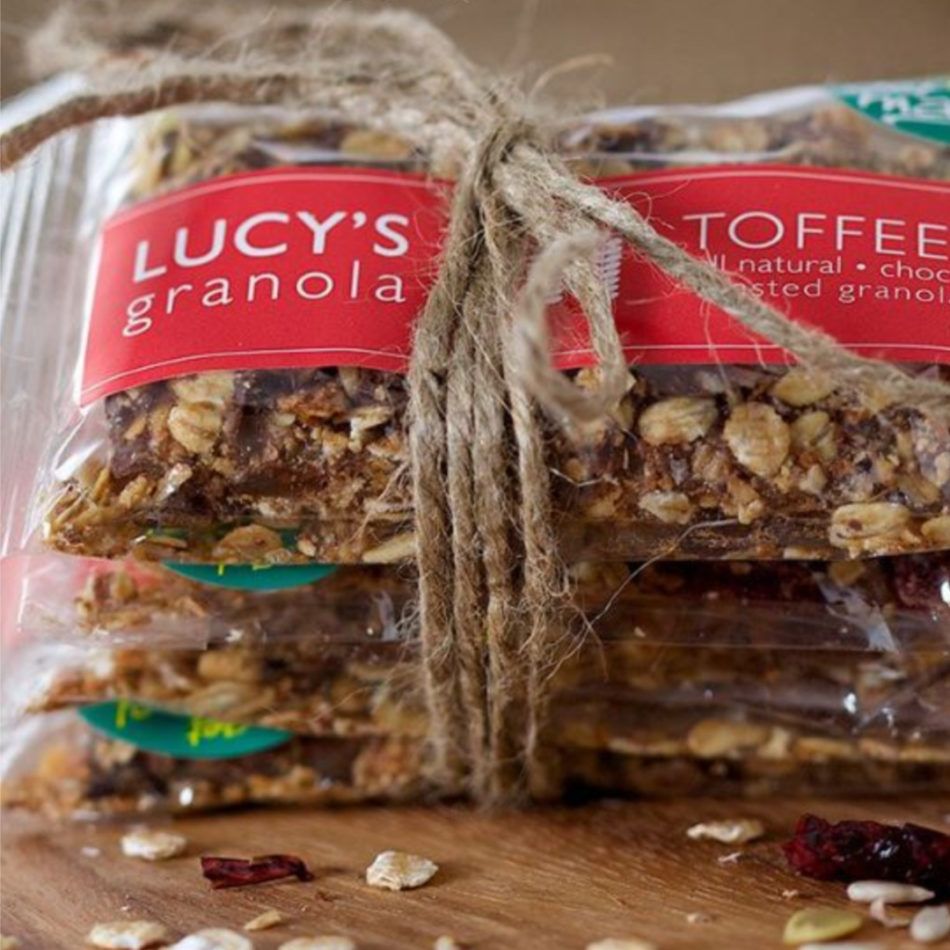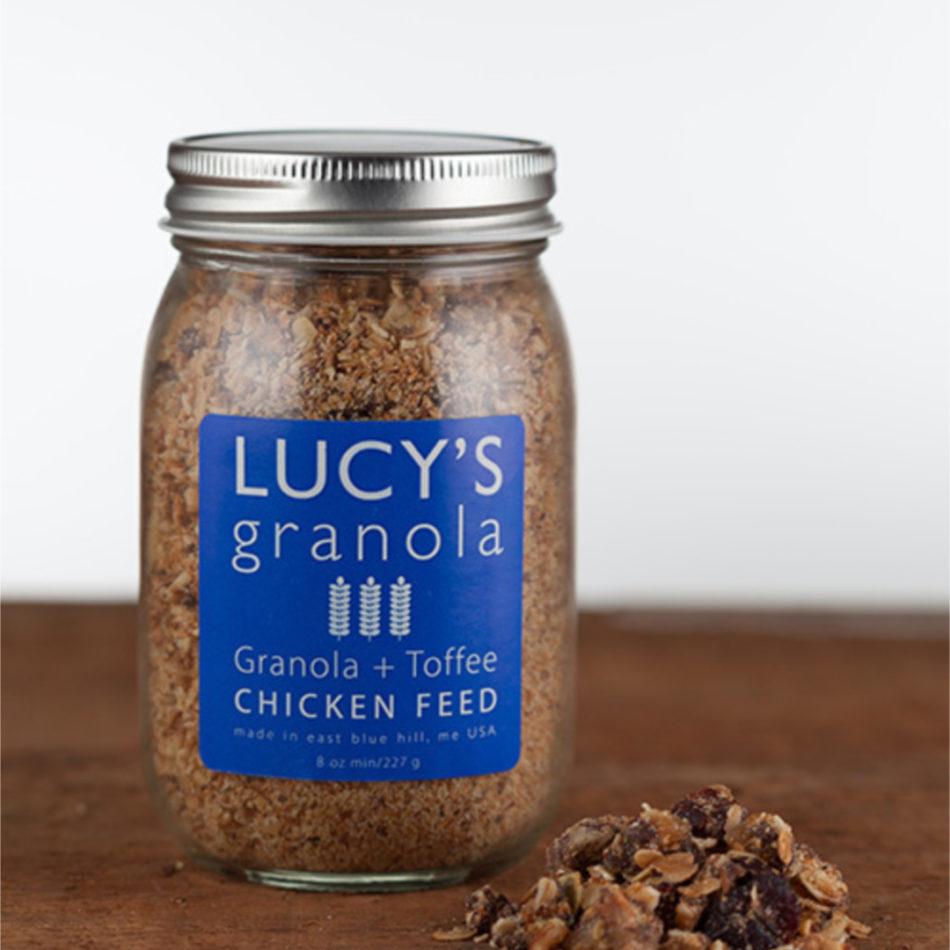 Overview
One Saturday morning several years ago, Lucy forgot to bake a cake for the monthly library bake sale in her small town of East Blue Hill, Maine. Always thinking, Lucy took the big batch of granola she had just made, split it into mason jars and took it down to the bake sale. The granola sold out quickly and soon neighbors were coming to Lucy's door requesting more. The rest is, as they say, history!
From that first summer Saturday, Lucy's granola business took off quickly. Today, Lucy's Granola is available for purchase online and in shops large and small in over fourteen states. From small farmers' markets on the coast of Maine to L.L.Bean stores across the United States, it's never been easier to track down a batch of crunchy, delicious granola.
Created in a sun-splashed kitchen that overlooks a sloping meadow and sparkling cove, Lucy's Granola is not your average granola– it is lighter and less sweet than most commercial brands. Lucy and her dedicated "granola elves" turn every tiny batch by hand, constantly adjusting the cooking technique to ensure the perfect roast, while ten-year-old son Sam eagerly stacks and counts the brimming bags. Daughters Imogen and Cecily are off at college, but help out when they are home. Imogen is an expert baker and enjoys experimenting with Lucy's baking mix. Husband Clifton does a little bit of everything. Keeping her business a family affair allows Lucy to be flexible, so she welcomes custom orders. Just let Lucy know what you crave, and she will whip up a special batch.
More than anything, Lucy likes to get emails from her customers. Whether it's a fan letter, a suggestion for a new product or a recommendation on a new retail partner, she wants to hear from you!
Our Products Are Available At The Locations Below
Bow Street Market - Freeport, ME
Farm + Table - Kennebunkport, ME
Lois' Natural Food - Scarborough, ME
Nervous Nellies - Deer Isle, ME