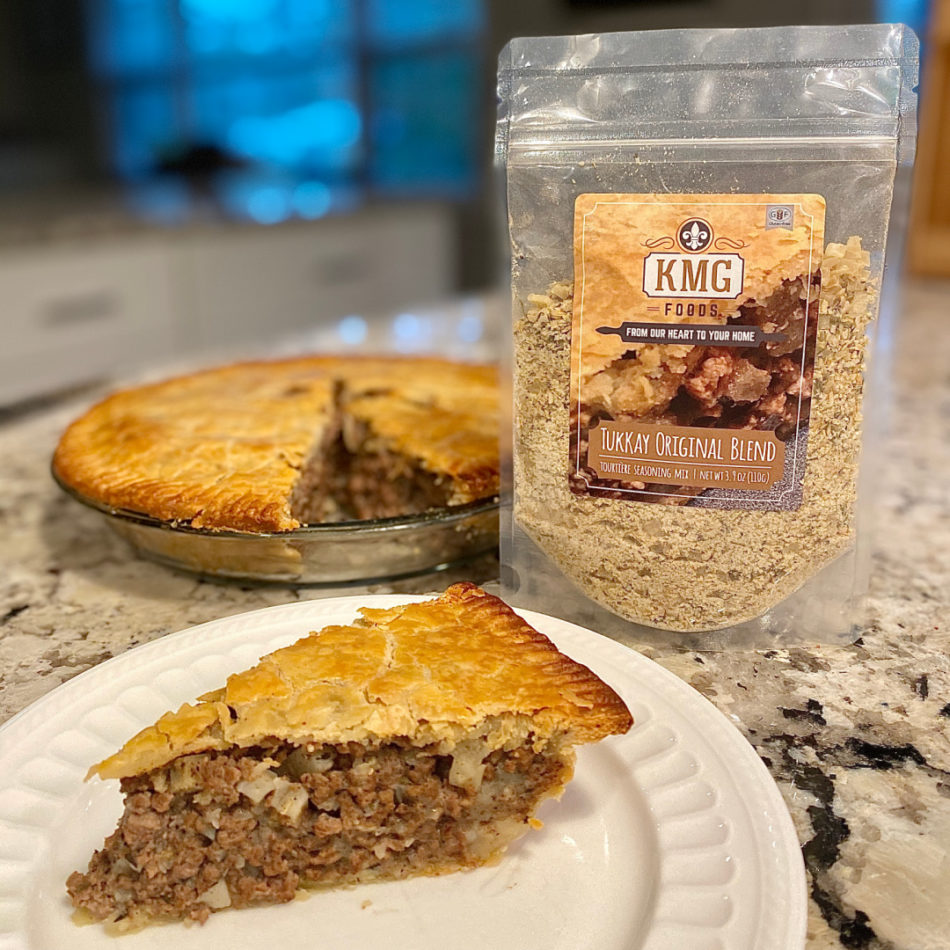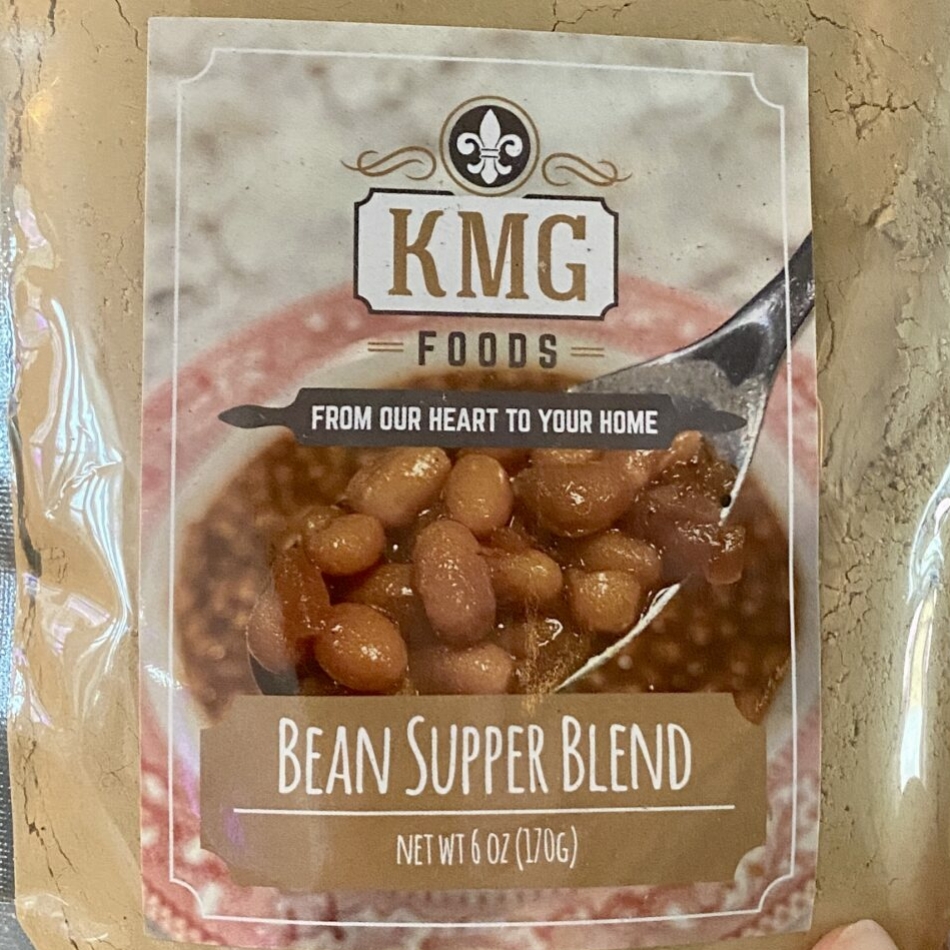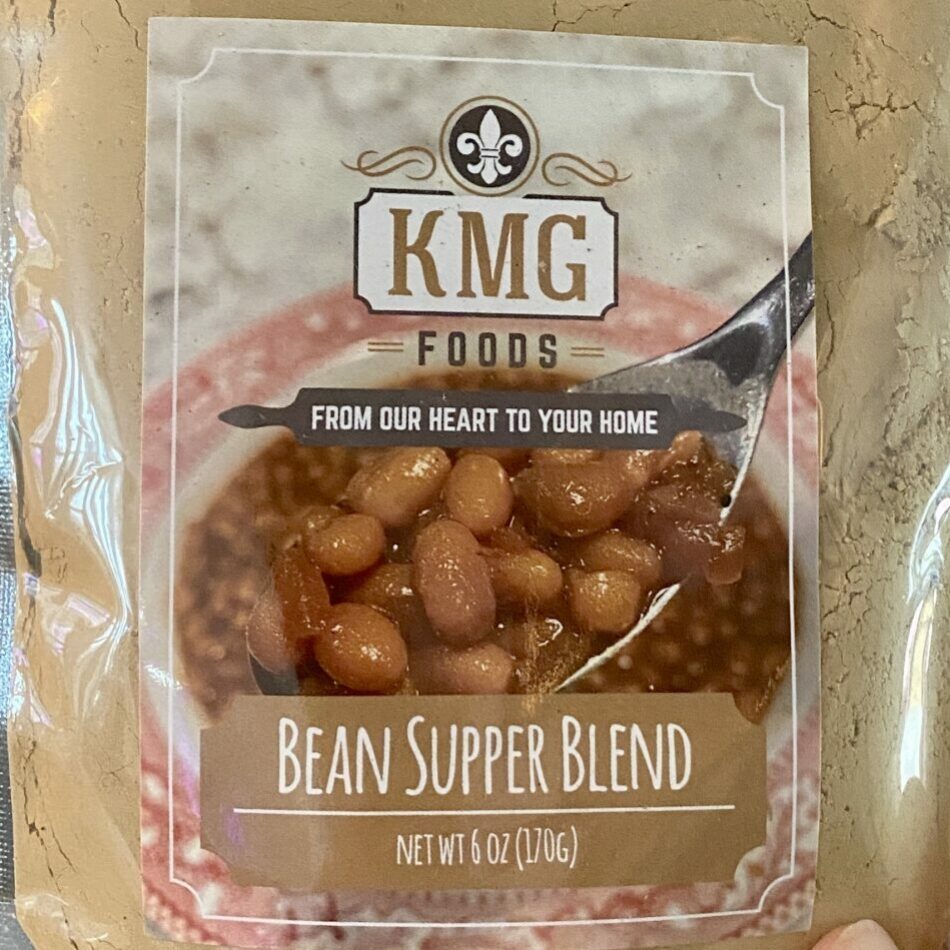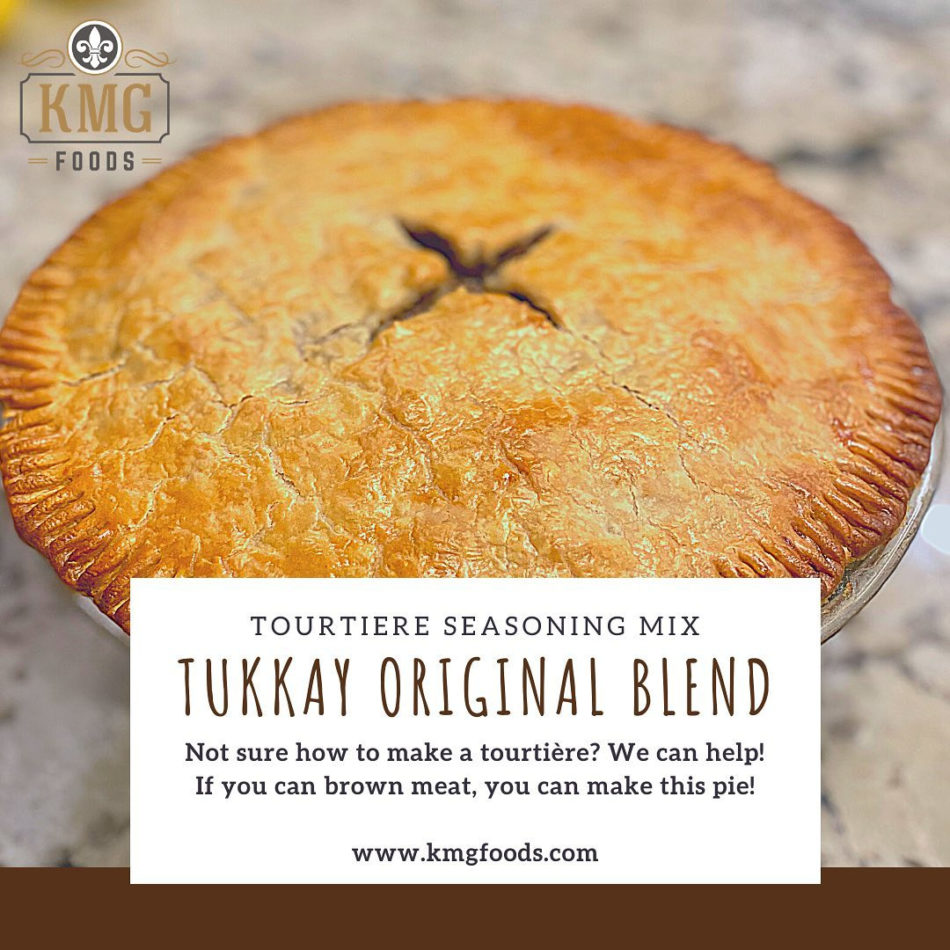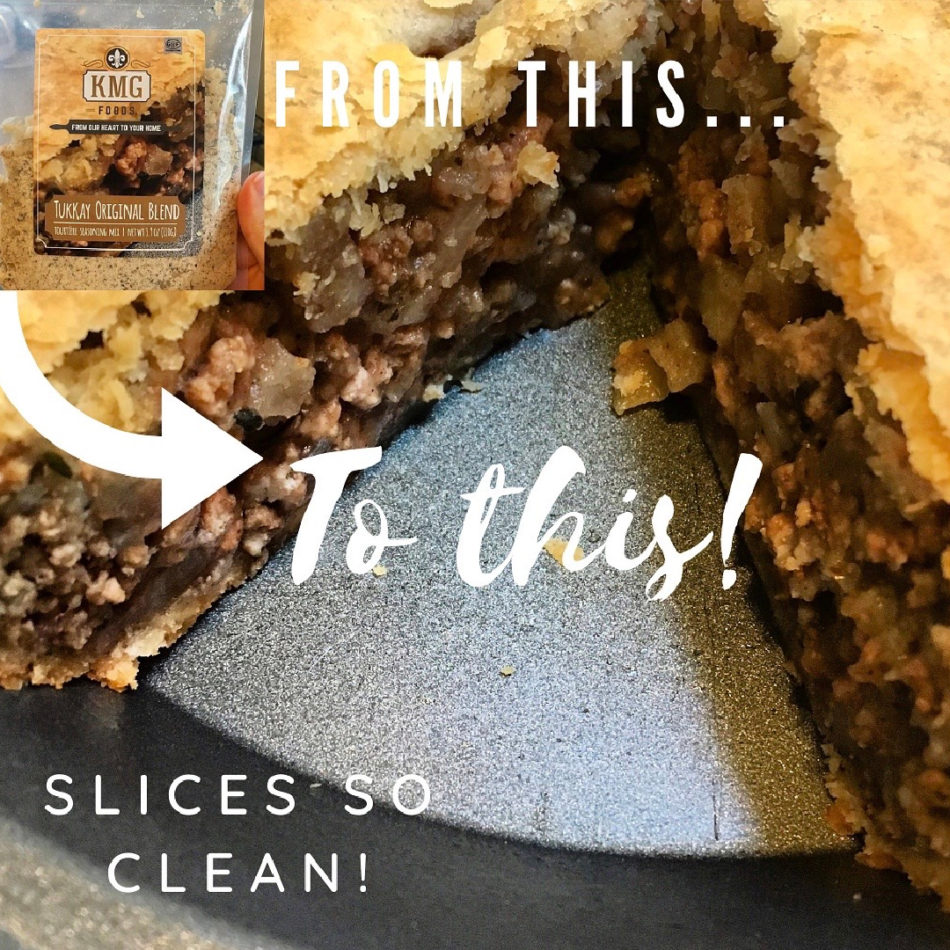 Overview
KMG Foods produces French Canadian inspired seasoning mixes. They currently have two products, Tukkay Original Blend tourtiere seasoning mix, and Bean Supper Blend Franco-American baked beans mix. Two more products are launching in 2022, Cretons Original Blend spiced pork spread mix, and a mix for Quebec style split pea soup.
Product Information
Tourtière is a beloved French Canadian meat pie typically eaten during the holiday season. With a blend of warm spices, potato and onion, our Tukkay Original Blend seasoning mix is the perfect foundation for a delicious tourtière. We are proud to offer our Tukkay Original Blend, tourtière seasoning mix gluten-free, non-GMO and vegan friendly.
Our Bean Supper Blend has all the flavor you need to make traditional Franco-American style baked beans. With a blend of maple and molasses, along with onions and mustard, all you need to do is choose your beans. Navy (pea) beans are traditional but any small neutral-flavored bean tastes delicious. This recipe was also developed with salt pork in mind. However, it tastes great if kept vegetarian as well.  A bowl full of these slow cooker beans is the ultimate comfort food.  Gluten-free (based on ingredients). Vegan-friendly. Made in USA.
To make our products, you can follow the instructions on the back label or for the online 'how to' and variations (such as vegan and gluten-free recipe ideas), go to our website www.kmgfoods.com
Our products reflect our memories of family-filled holidays, cold winter nights, and potluck suppers.
We created KMG Foods to bring tradition to your table in the most convenient and delicious way possible. We feel honored to share it with you and to build these memories together.
From our heart to your home.
Our Products Are Available At The Locations Below
Tiller and Rye - Brewer, ME
Raye's Mustard Gift Shoppe - Eastport, ME
Tweedie IGAs - Mars Hill, Fort Fairfield, Presque Isle, ME
Old Crow Ranch Farm Store - Durham, ME
Hannaford Supermarkets - Maine, NH, VT, MA, NY