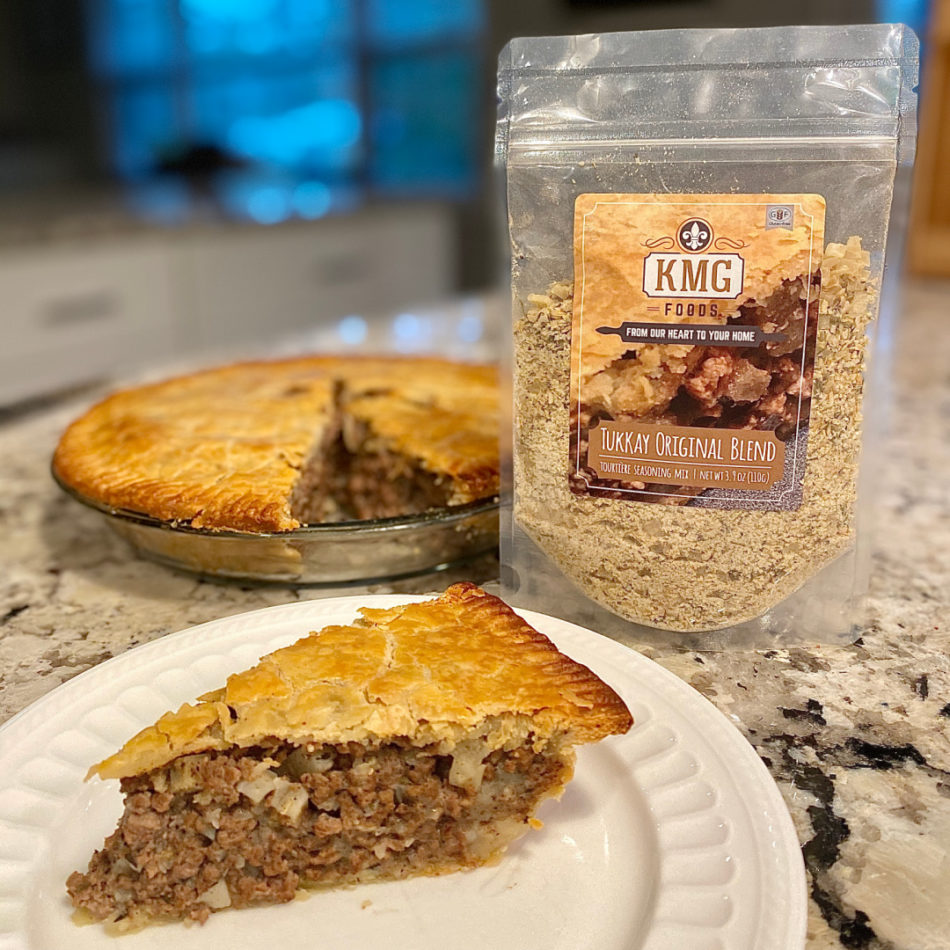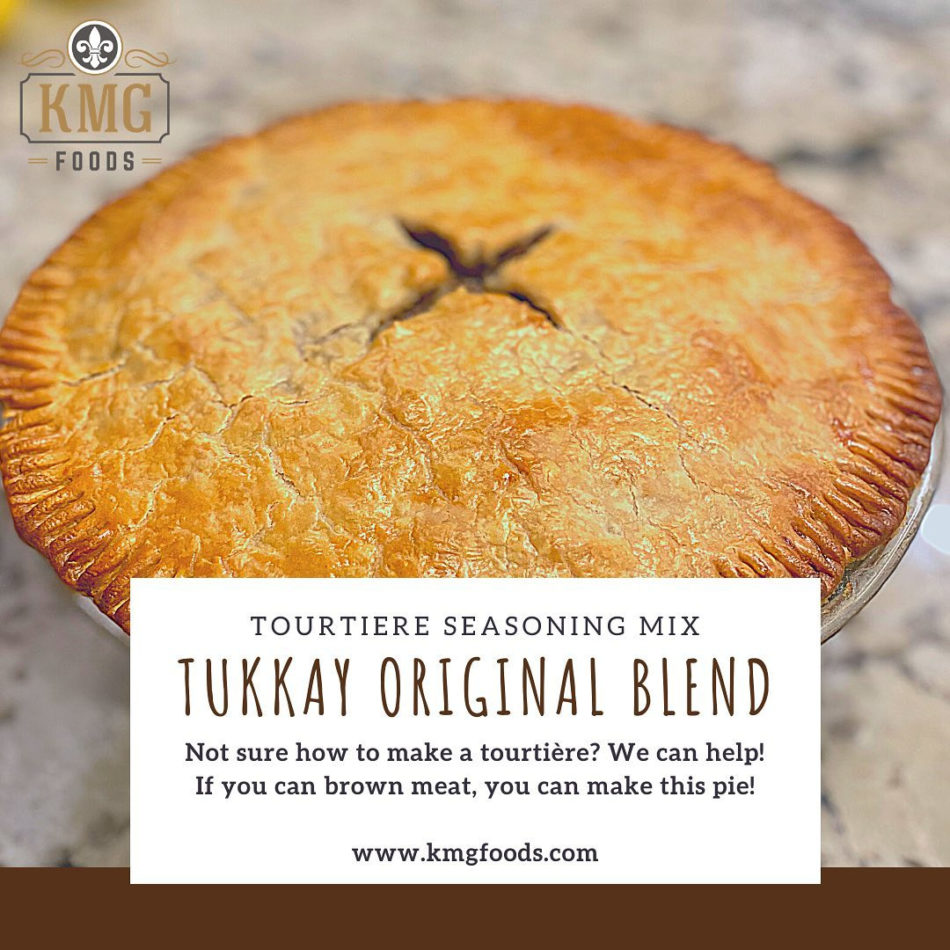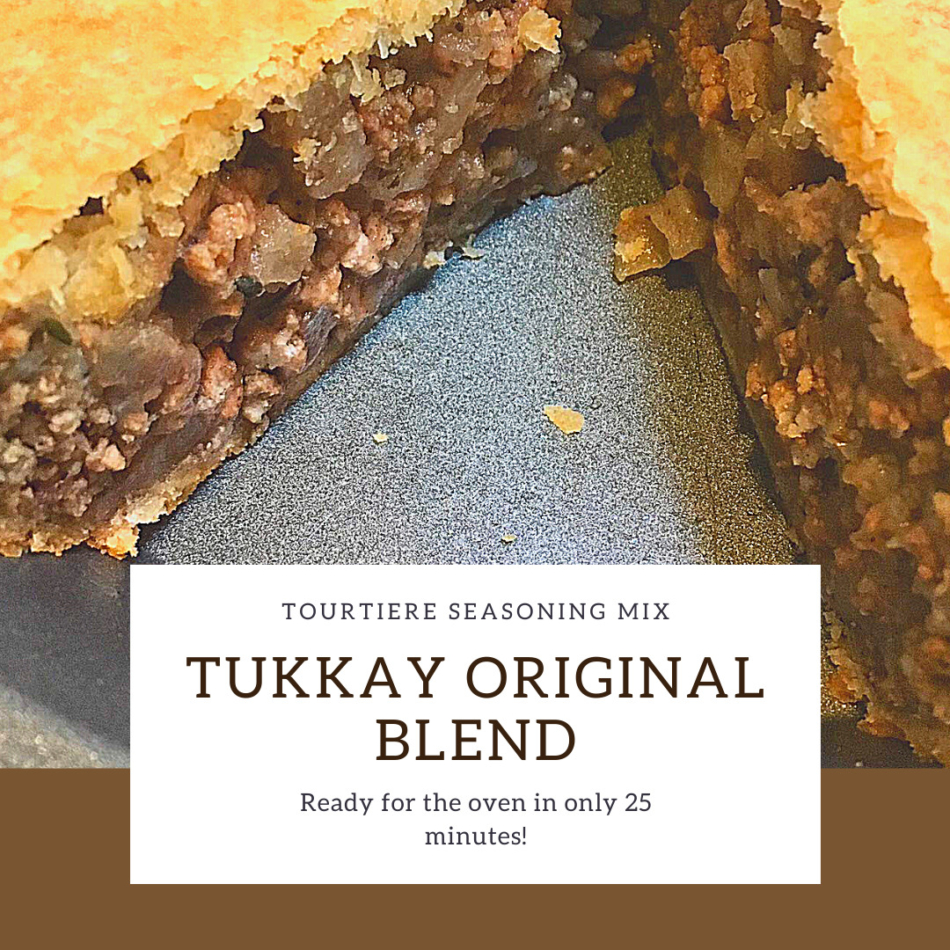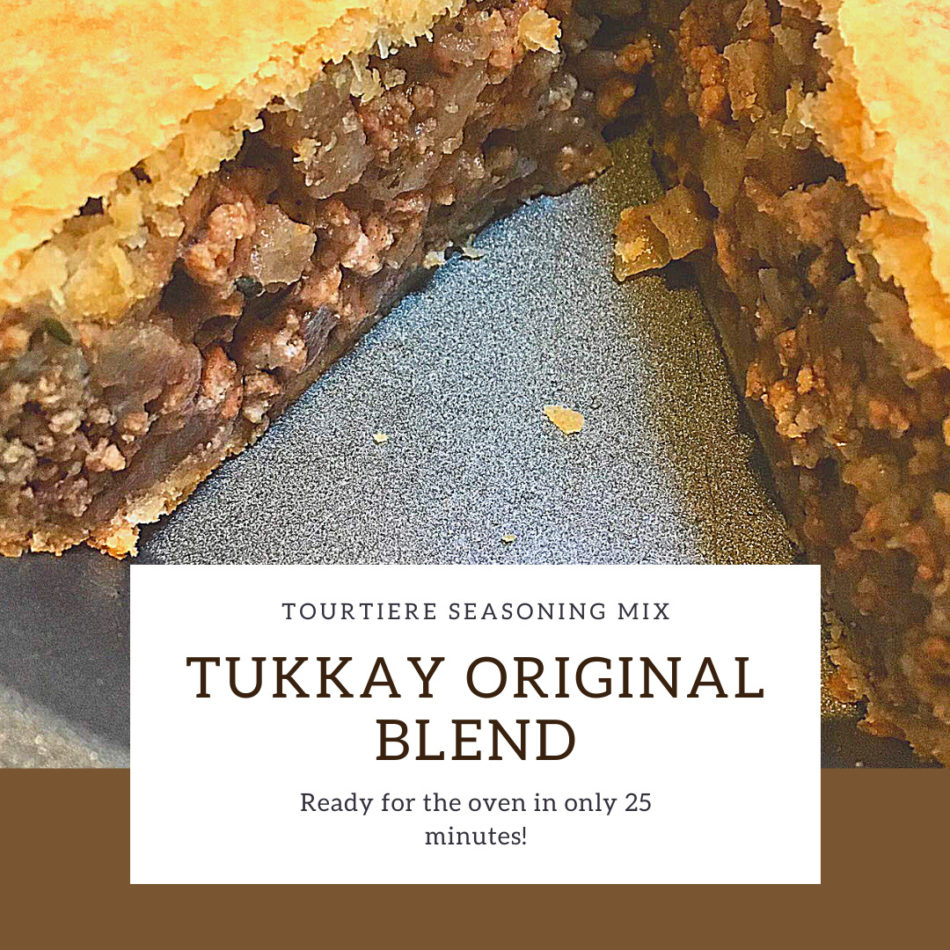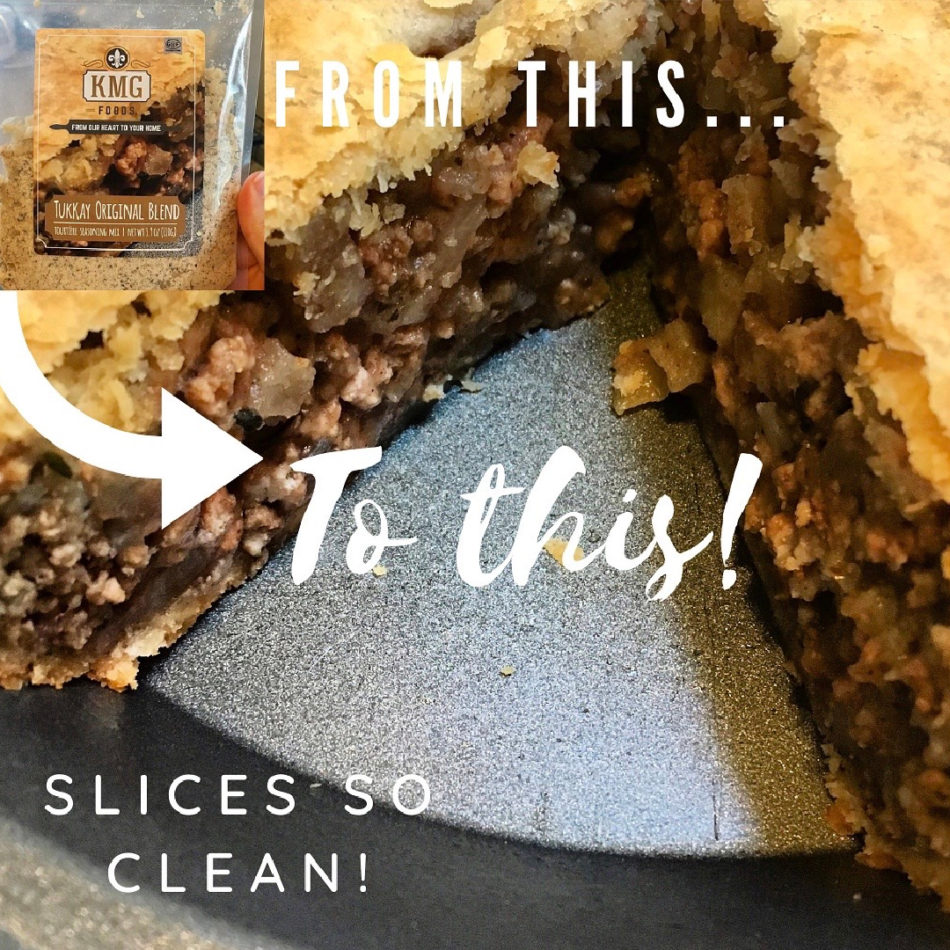 Overview
Product Information
Tourtière is a beloved French Canadian meat pie typically eaten during the holiday season. With a blend of warm spices, potato and onion, our Tukkay Original Blend seasoning mix is the perfect foundation for a delicious tourtière.
This product reflects our memories of family-filled holidays, cold winter nights, and potluck suppers.
We are proud to offer our Tukkay Original Blend, tourtière seasoning mix gluten-free, non-GMO and vegan friendly.
To make the pie, you can follow the instructions on the back label or for the online 'how to' and variations (such as vegan and gluten-free recipe ideas), go to our website www.kmgfoods.com
We created KMG Foods to bring tradition to your table in the most convenient and delicious way possible. We feel honored to share it with you and to build these memories together.
From our heart to your home. Long live tourtière!
Our Products Are Available At The Locations Below
Tiller and Rye - Brewer, ME
Raye's Mustard Gift Shoppe - Eastport, ME
Tweedie IGAs - Mars Hill, Fort Fairfield, Presque Isle, ME
Old Crow Ranch Farm Store - Durham, ME
Hannaford Supermarkets - Maine, NH, VT, MA, NY