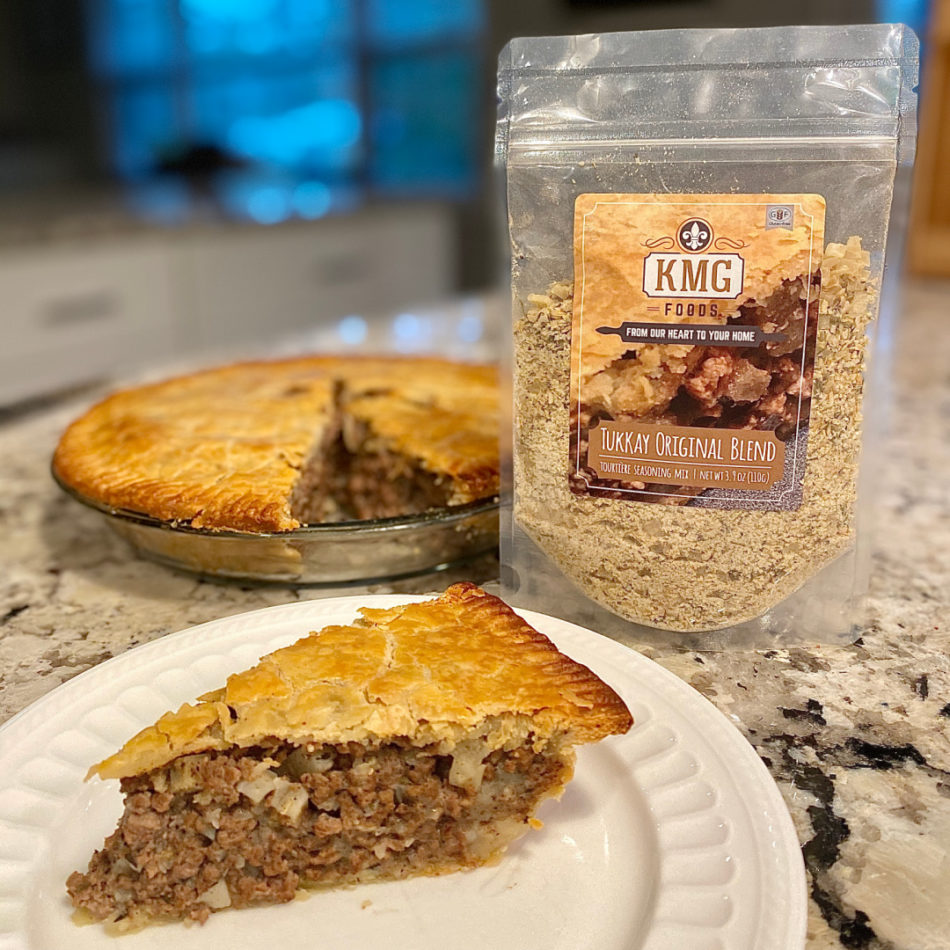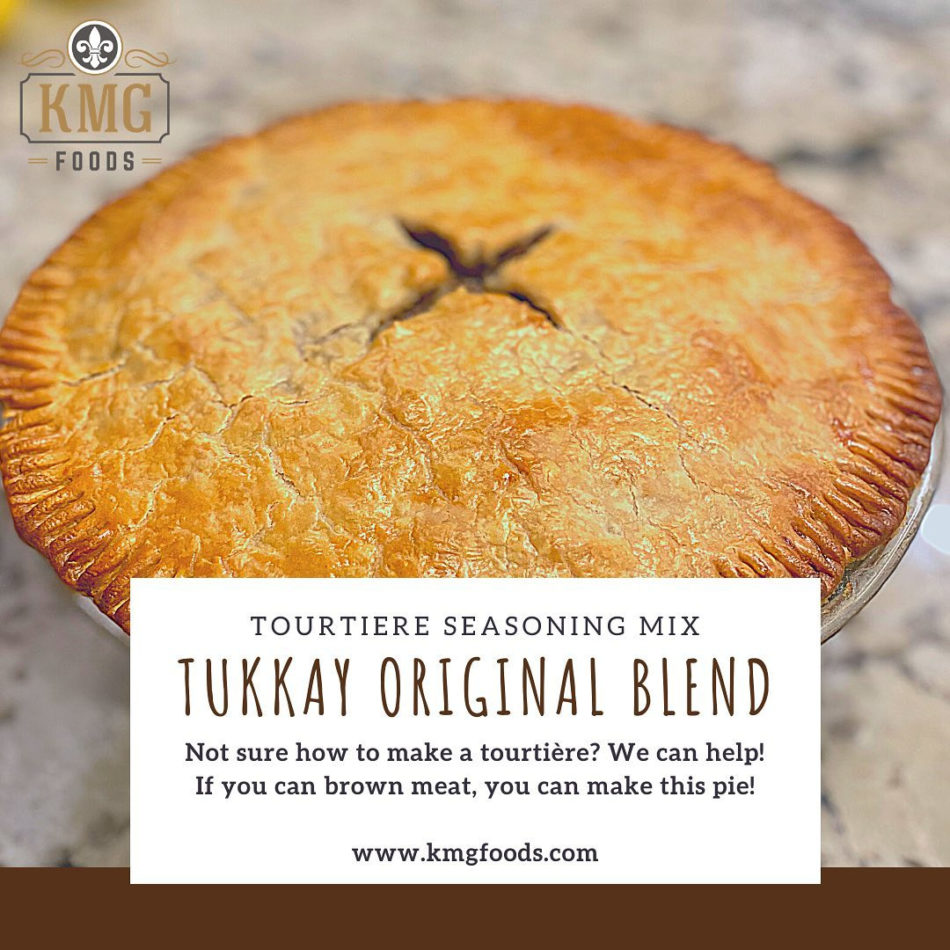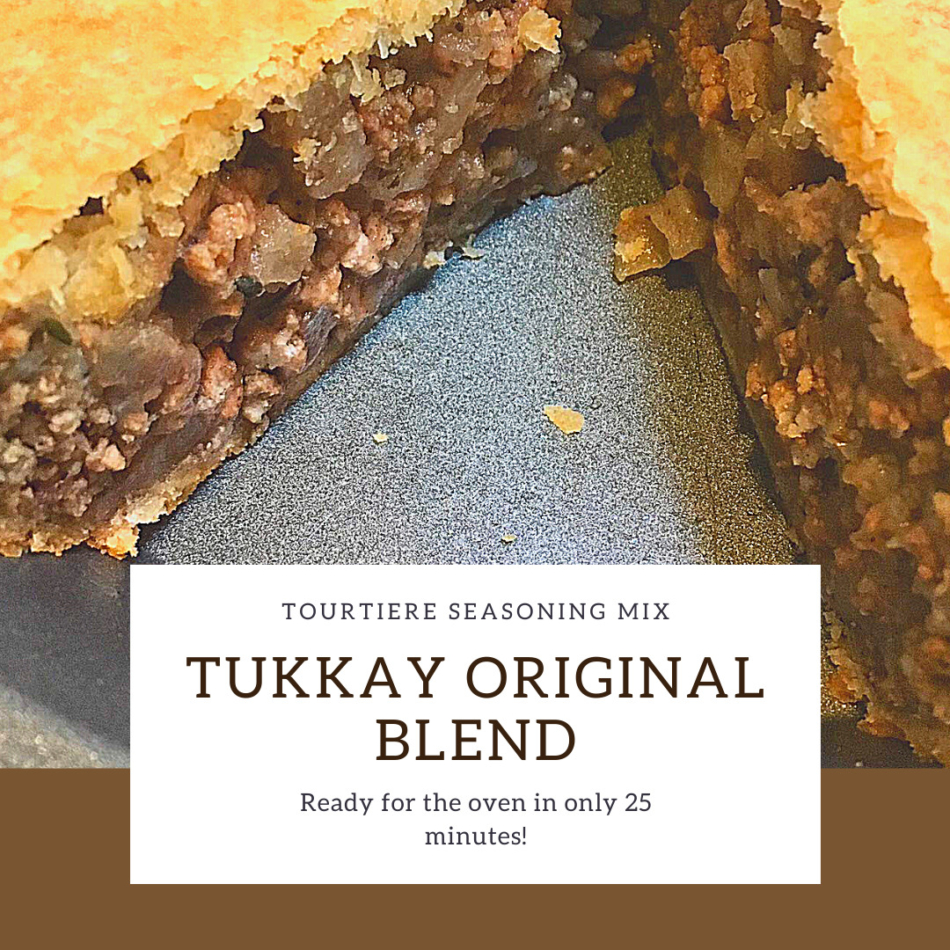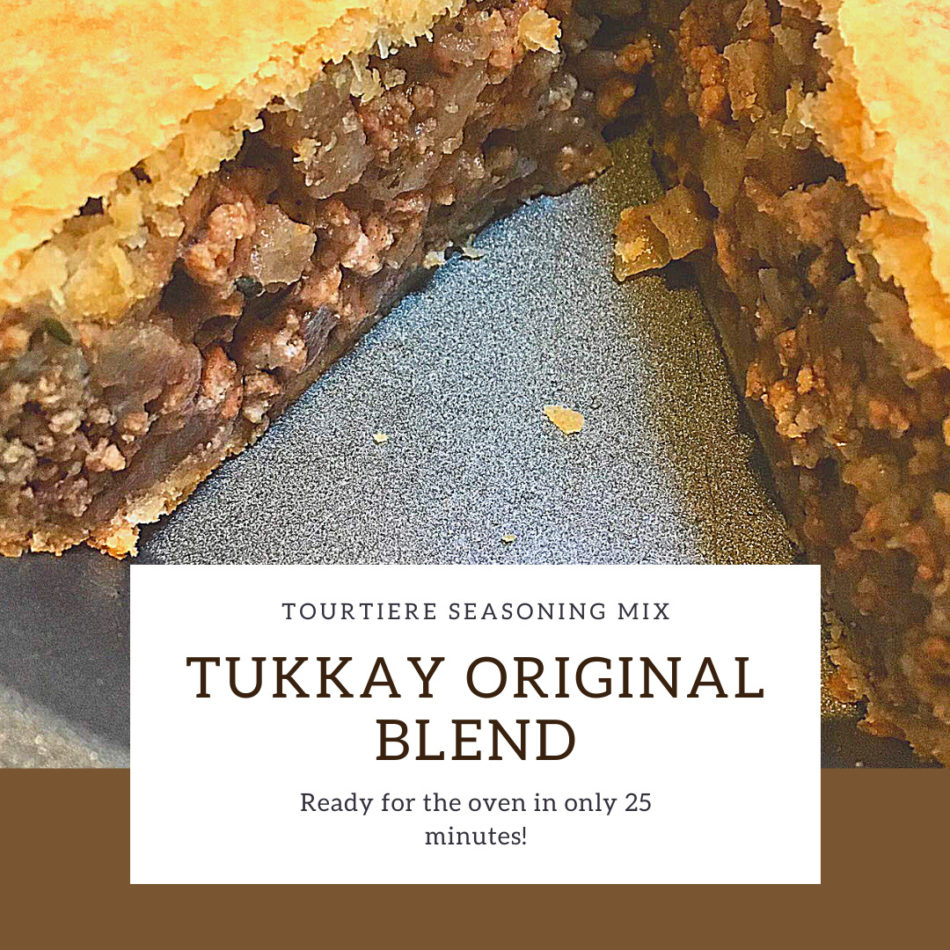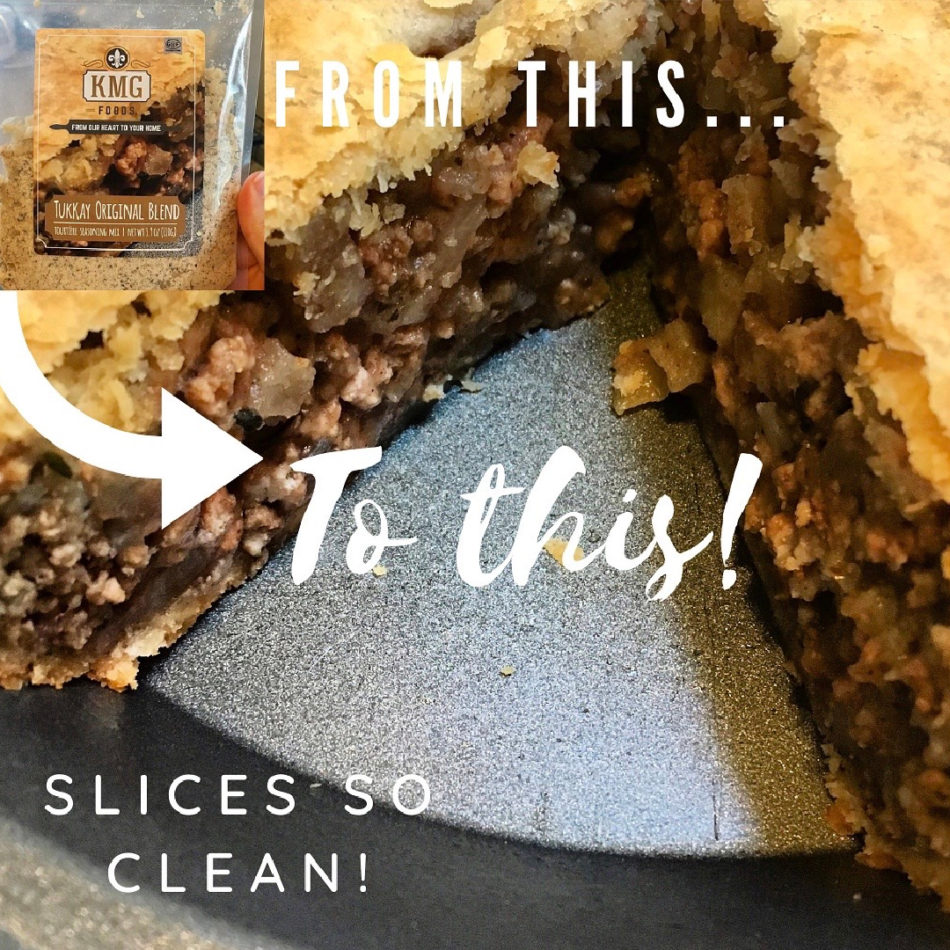 Overview
Product Information
Tourtière is a beloved French Canadian meat pie typically eaten during the holiday season. With a blend of warm spices, potato and onion, our Tukkay Original Blend seasoning mix is the perfect foundation for a delicious tourtière.
This product reflects our memories of family-filled holidays, cold winter nights, and potluck suppers.
We are proud to offer our Tukkay Original Blend, tourtière seasoning mix gluten-free, non-GMO and vegan friendly.
To make the pie, you can follow the instructions on the back label or for the online 'how to' and variations (such as vegan and gluten-free recipe ideas), go to our website www.kmgfoods.com
We created KMG Foods to bring tradition to your table in the most convenient and delicious way possible. We feel honored to share it with you and to build these memories together.
From our heart to your home. Long live tourtière!
About the Founder, Kristen Gagné
I was born and raised in Maine, in a Franco-American culture complete with beans and franks on Saturday, pâté chinois, cretons on Sundays and/or special occasions, and tourtière for Christmas Eve. French names for everyday items were the norm and still are. I have had mémères and ma tantes…it has been truly special to me.
I've always loved food, language, and travel. I've been an English Language coach and instructor for 15 years and have loved to eat around all the places I've lived and visited. While I have no formal culinary training, it is a focused hobby and intense interest of mine. I absorb food knowledge any way I can–I read books, watch videos, listen to podcasts, follow blogs and always, practice practice practice. I do roast a heck of a chicken.
Funny enough, I started KMG Foods by accident. I had been making tourtière from scratch for about ten years on my own. My sister told me she didn't want to make it for her family–too time consuming. I couldn't have my nephews growing up without those memories, so I looked online to find a seasoning mix to make it easier and faster for her. There wasn't one. Long story short, I converted my adapted and tweaked family recipe to dried ingredients, found a co-packer, and KMG Foods was born. And, I'm happy to report my sister now has tourtière on her family's Christmas Eve table every year!
Our Products Are Available At The Locations Below
Tiller and Rye - Brewer, Maine