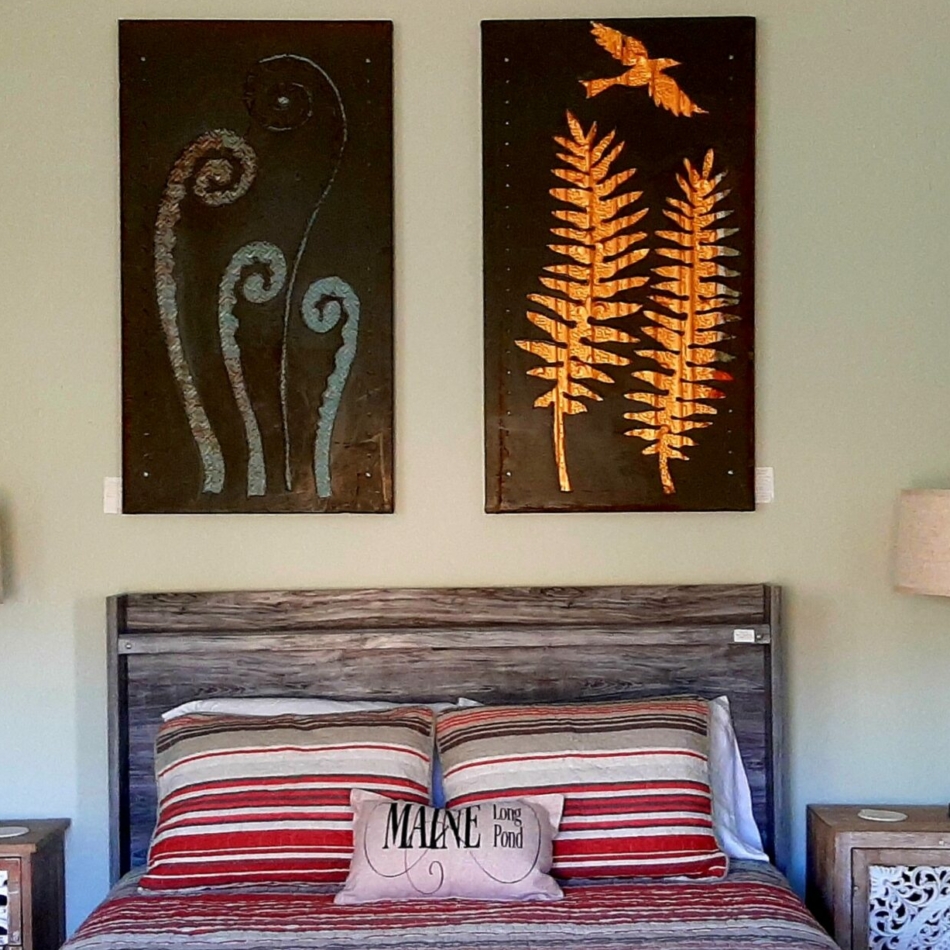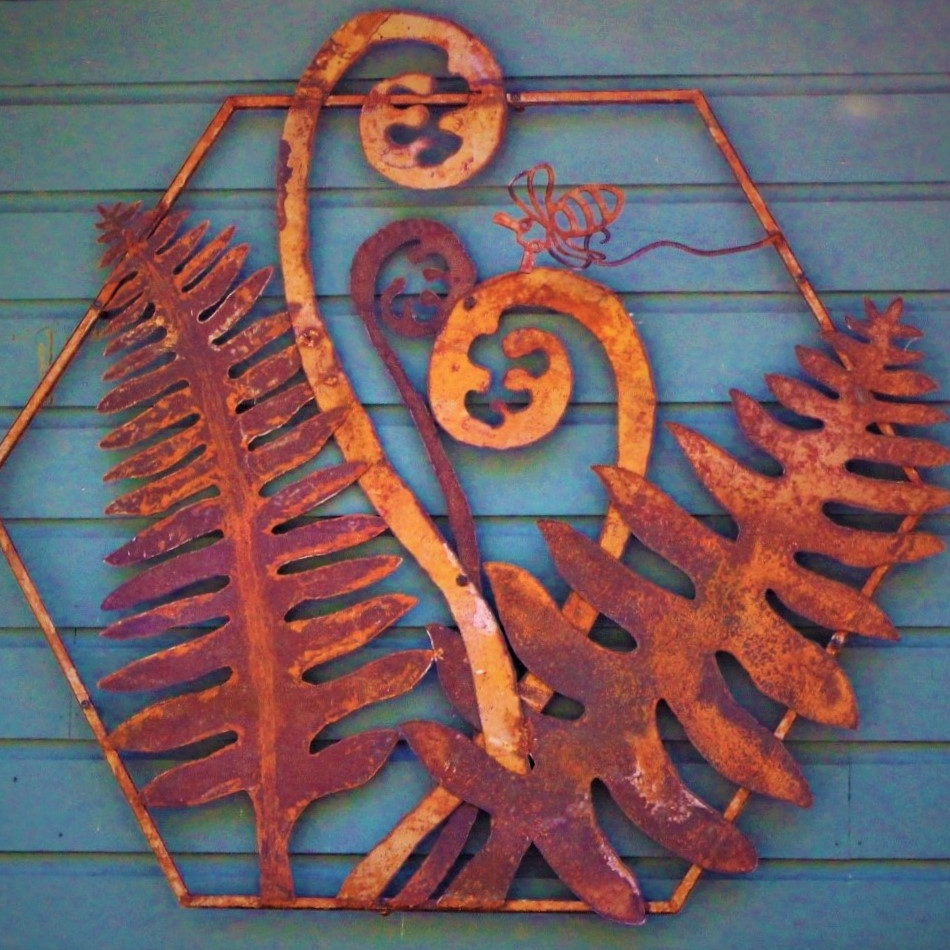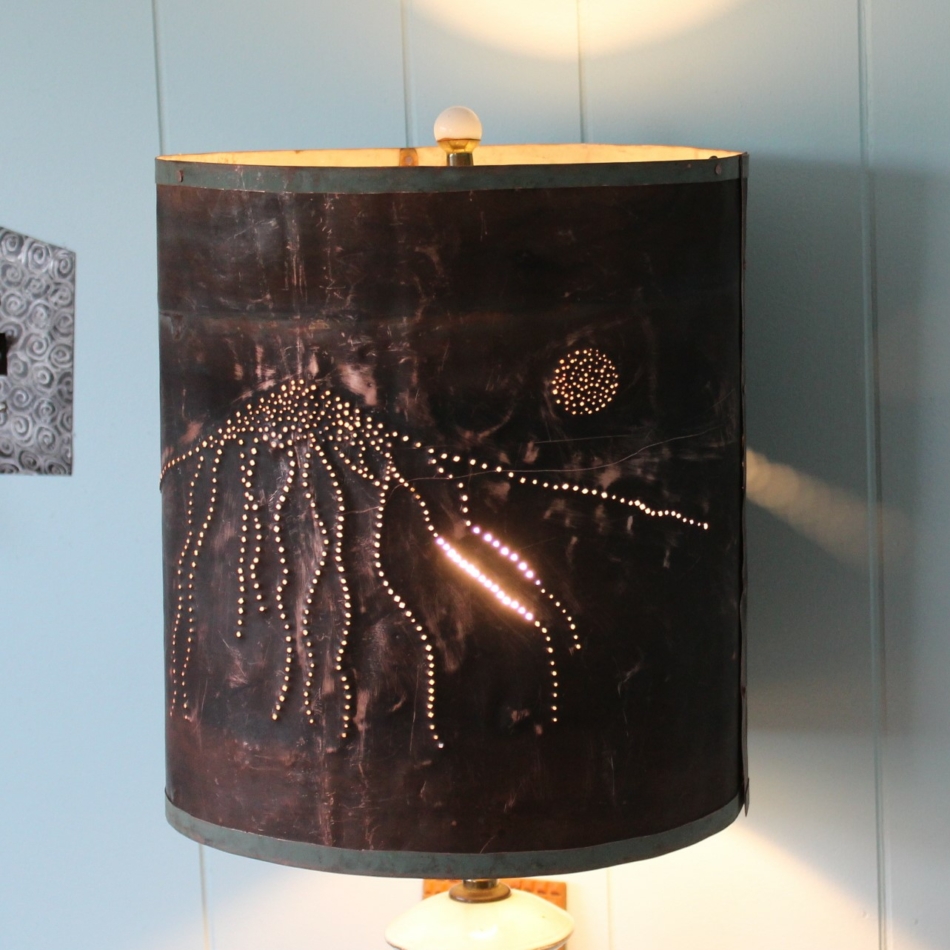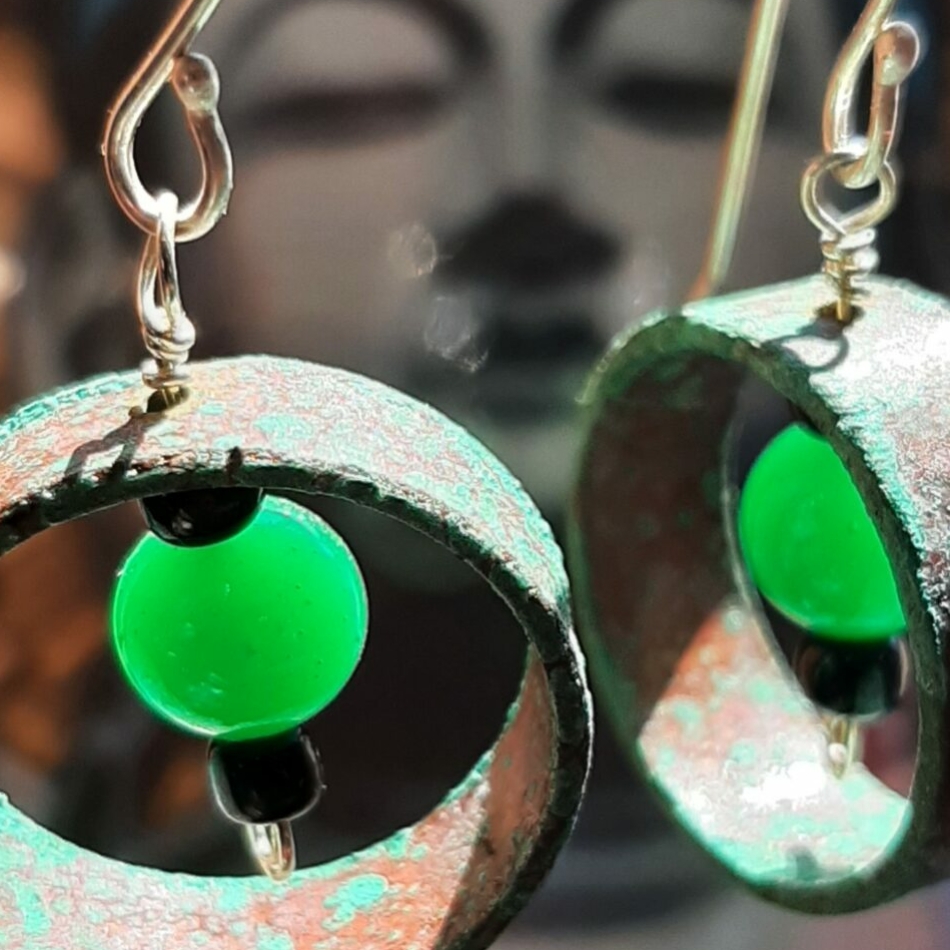 ADDRESS:
319 Main street
Wilton, ME 04294
HOURS OF OPERATION:
'Vera's Iron and Vine'
319 Main street Wilton, Maine
Thursday Friday 10-6
Saturday 10-5 or by appointment
'Belle Creative Arts center' 87 High Street Wilton- visit By appointment
Overview
I'm a transplant from Seattle. Having traveled in a VW bus around the US, living in several cities including DC, Santa Cruz, Sacramento and Seattle, I chose Maine as my place to settle down and get more serious about my creative work.(see below)
My work includes
Multi media and Up cycled Wall Art welded garden sculpture
hand forged copper and iron work
Sterling and Copper Jewelry
Garden design for wildlife and edible landscapes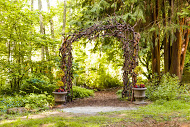 I'm most widely known for my jewelry made from the copper reclaimed from the Maine State House Dome.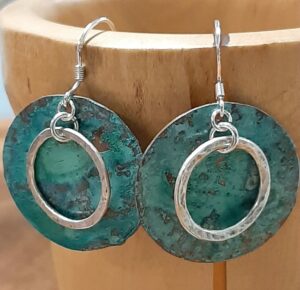 My Studio, now fondly referred to as the "Belle" is located in Wilton, Maine. Formerly known as the 'Wells Fiddlehead cannery' which operated for 4 generations canning dandelion greens and fiddleheads As I build it out, I will offer classes in blacksmithing, fold forming, pottery, jewelry and more. Please sign up on the website for updates about classes and events.
In 2018 I opened 'Vera's Iron and Vine' Now located at 319 main street in Wilton, Maine. The shop showcases of Artisans and craftsmen from the Western Mountains region. Many of my original multi media works, photography, Hand forged home goods, Artisan jewelry and furnishings Can be seen and purchased at that location.
***To be Soft and Bold is an Artful way to live
As a kid, being in my dad's wood shop filled me with such curiosity. I loved the smell of sawdust and was fascinated with all the different tools. In high school I took a shop class where we made small wooden toys.
In my 20's I took a welding class. The teacher determined immediately I wasn't in the class to become a welder. He recommended I go take the blacksmith class, and that was it…I was hooked.
The relationship between the steel, the fire and the human with the hammer is the divine 3. Everything is transformed on a molecular level. To be able to heat and manipulate steel, changing the shape, never fails to fascinate me.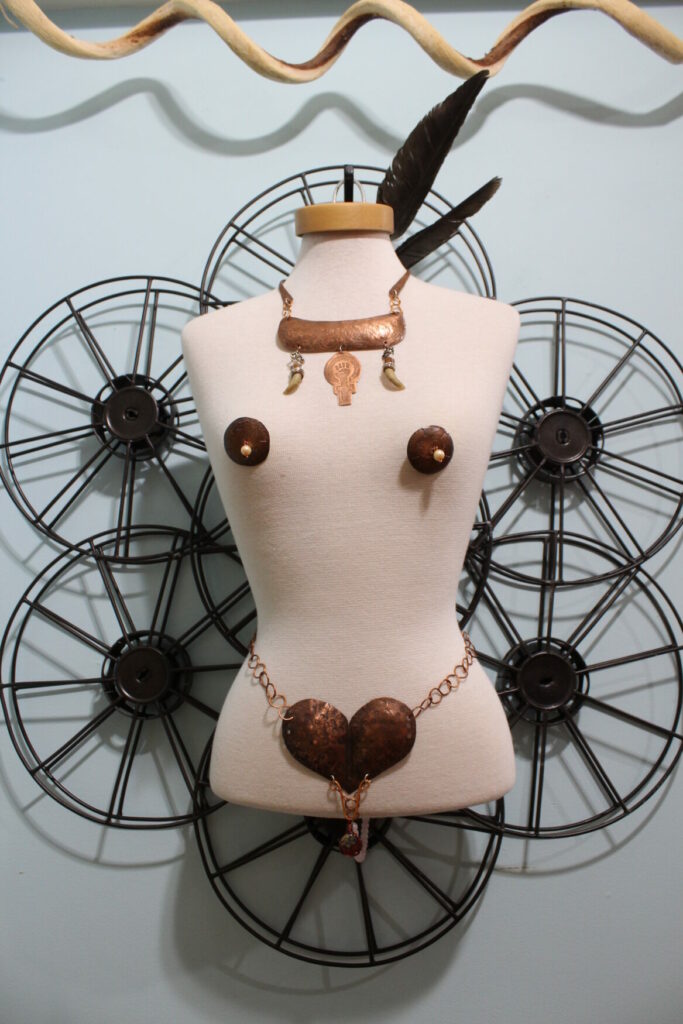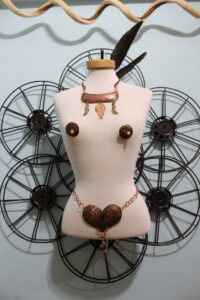 My desire to work with steel developed as I realized that soft isn't always the way to walk. Own a hammer and know how to use it.
Having worked with clay for years before welding and blacksmithing, the concept of material manipulation was key to my interest that continues today with almost any material.
I've worked with different mediums over the years. These include reclaimed wood and found objects, pastels, watercolors, acrylic, and clay- hand building technique being favorite. Copper is my most current steady medium. I find it to be alive with possibility, warm and energetic.
Whether it's a garden I'm transforming or a piece of metal, I am in a relationship or dance with the material and feel a freedom of expression that comes from somewhere outside of myself.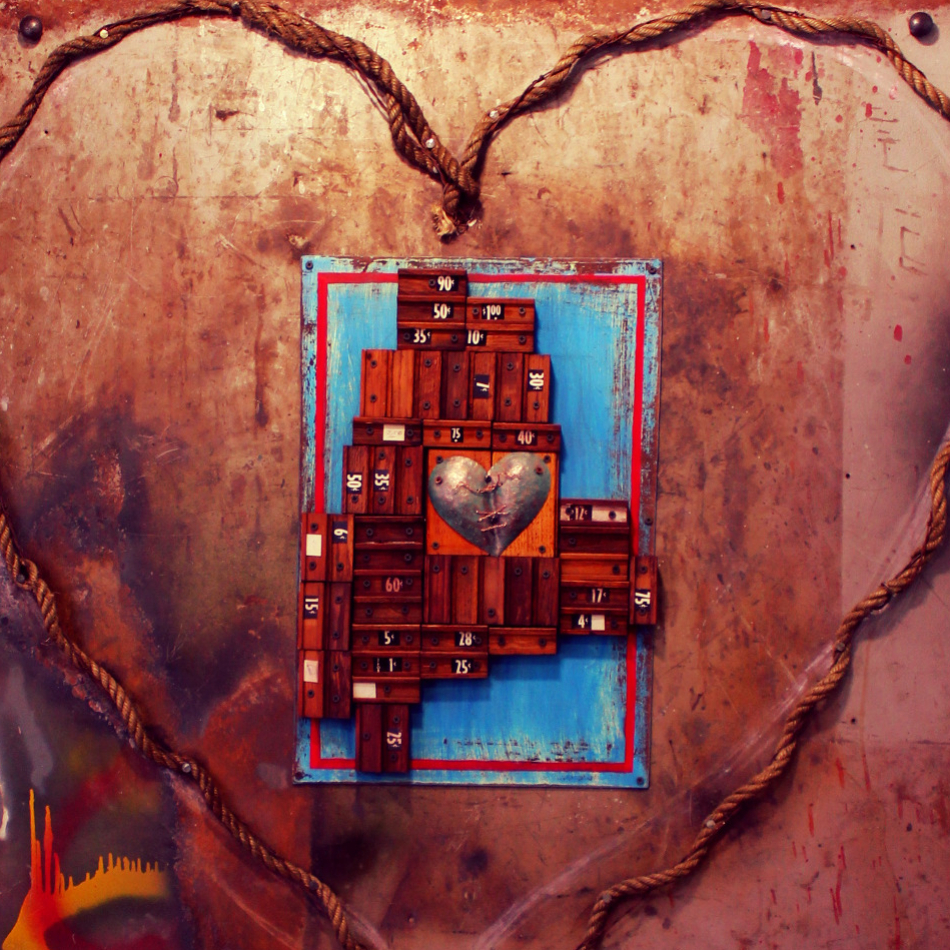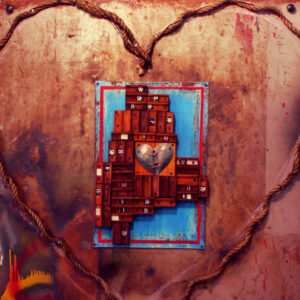 Heart, Head and Hands-the divine 3- again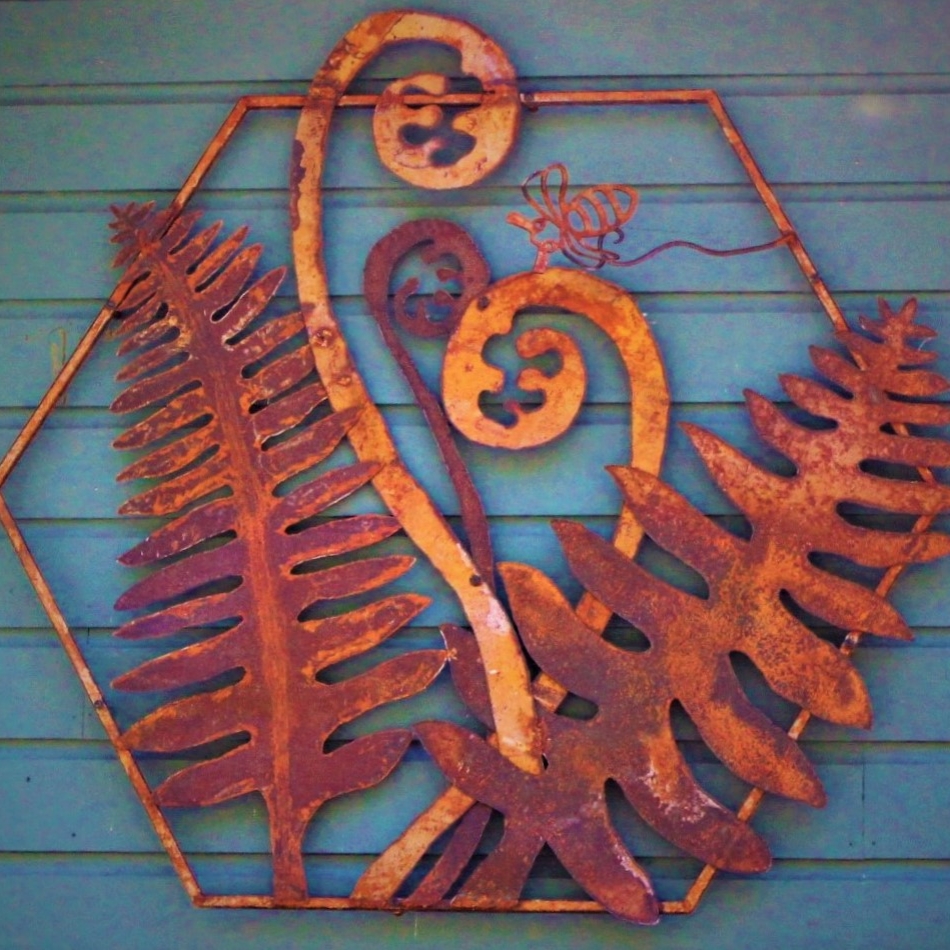 Artists I've worked with:
-David Lisch- N.A. master Damascus knife maker
-Shannon Buckner- Seattle based blacksmith
-David Tuthill- Seattle based blacksmith
-Dana Sanderson- Mississippi Artist, Master potter, Flint Knapper and archaeologist
-Scott Shattuck- blacksmith and teacher
-Mimi Riley -artist blacksmith and welding teacher
Artists who gave shape and inspiration to my work:
-Tasha Tudor
-Louise Bourgeois
-Butch Anthony
-Louise Brookes
-Georgia O'Keefe
-Alexander Calder
-Andrew Goldsworthy
Our Products Are Available At The Locations Below
New England sketchbook Newburyport, Mass
River Roads art gallery, Skowhegan, Me
BIG E www.bige.com