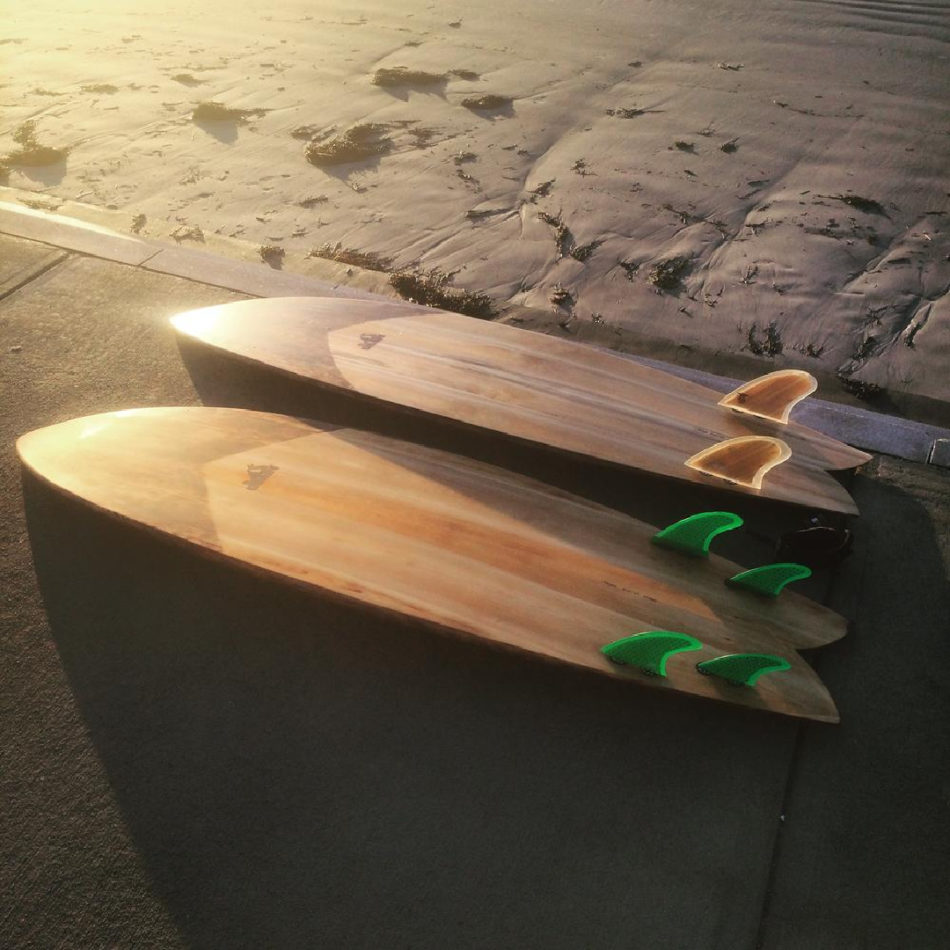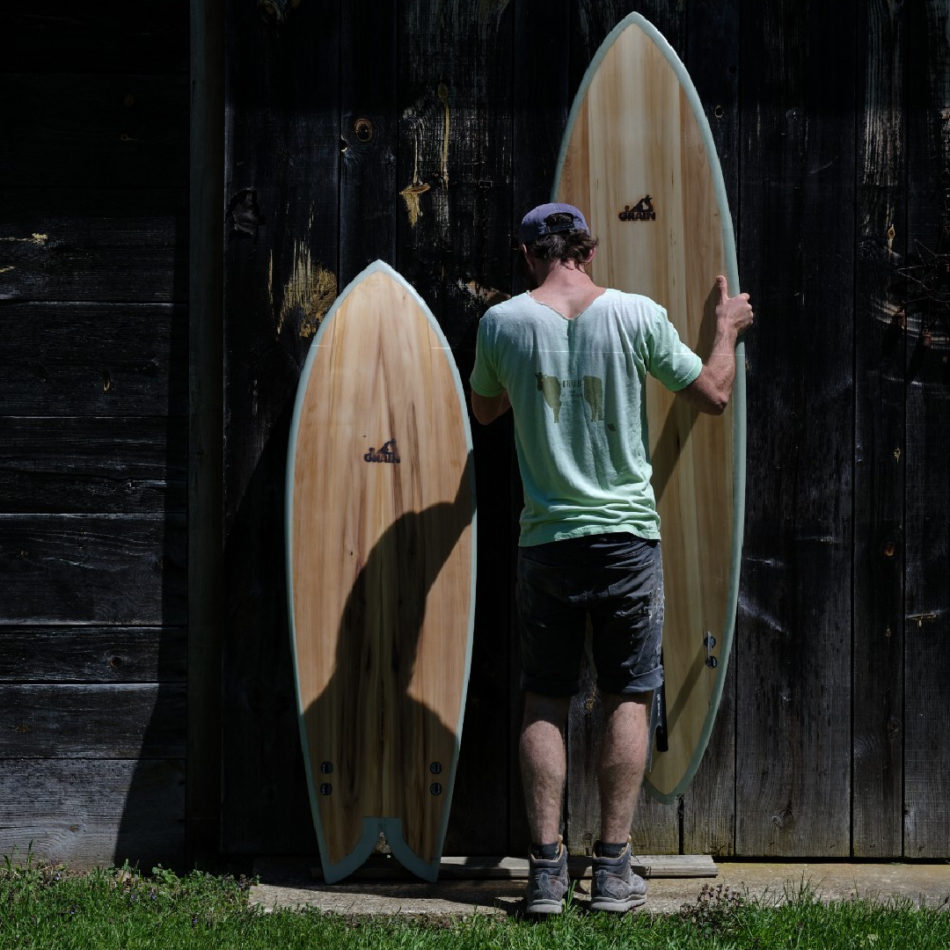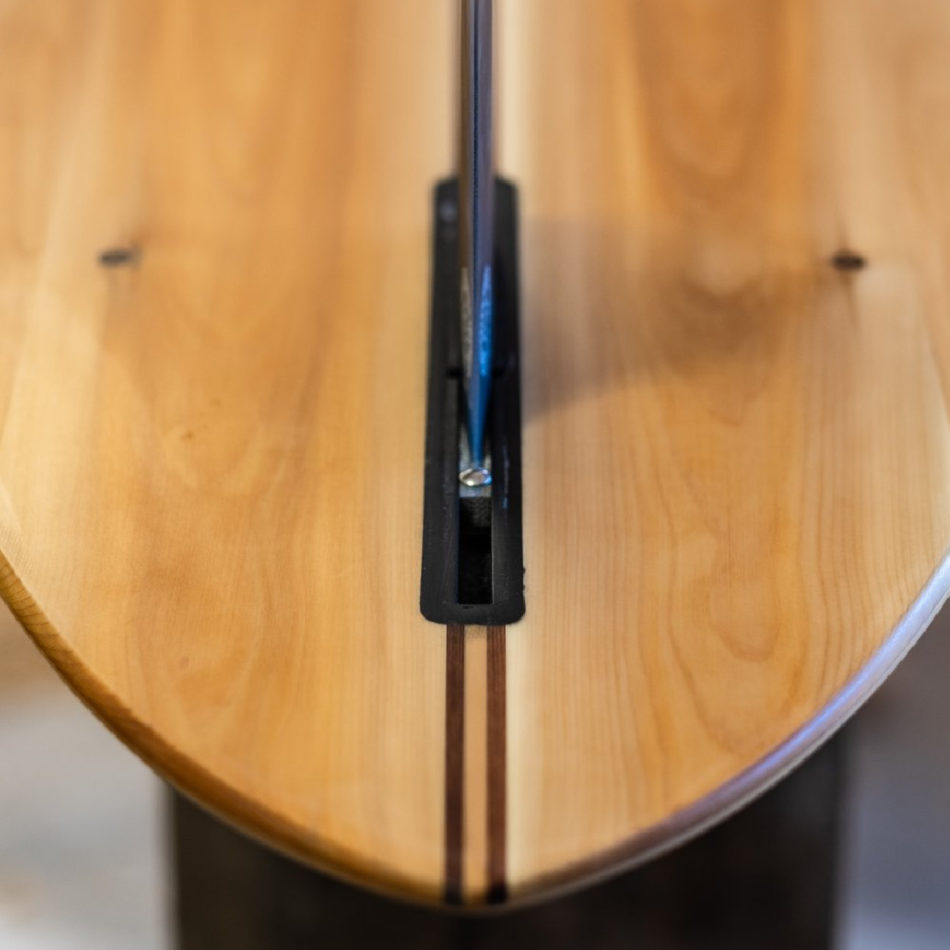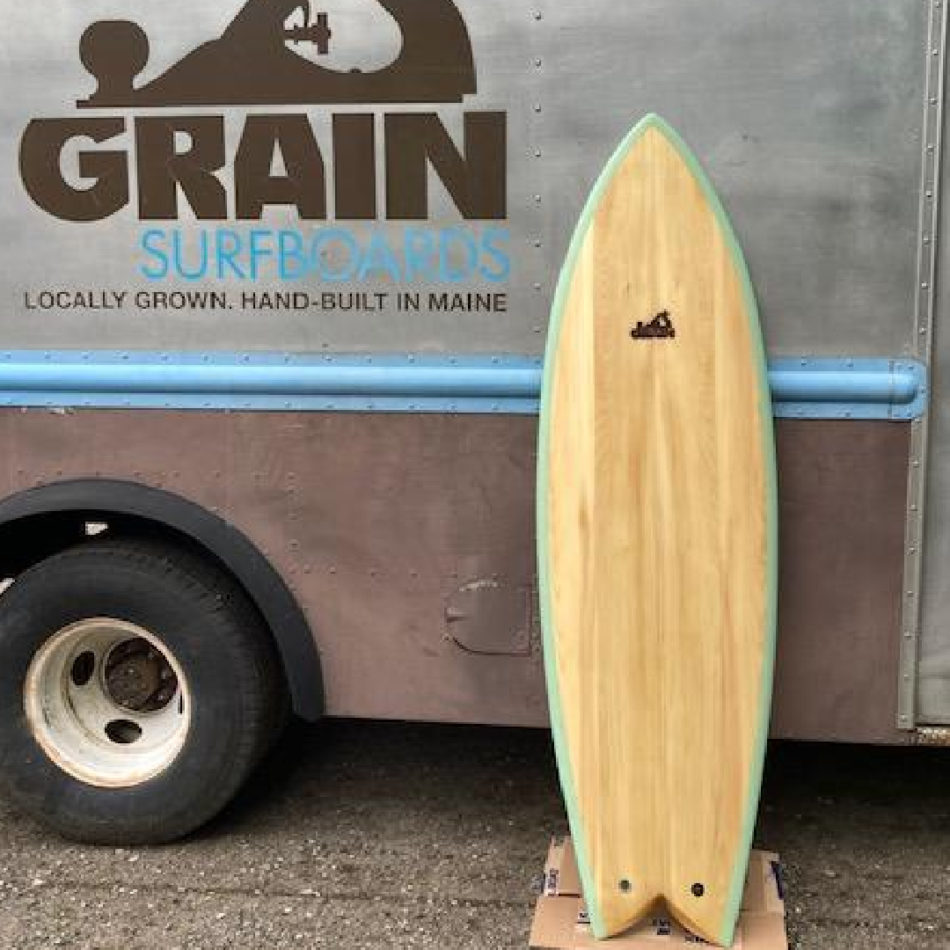 ADDRESS:
60 Brixham Road
York, ME 03909
HOURS OF OPERATION:
M-F 10:00 - 5:00
Overview
What started as a desire to build and ride our own boards turned into a bigger idea: Classic surfboards that were completely new to an entire generation of surfers, an environmentally conscious generation with an appreciation for sustainability. Inspired by the boats we've built and worked on, our first design featured caulked seams and bronze fasteners, but with quite a bit of trial and error, we refined a new technique based on time-tested boatbuilding construction techniques, and named ourselves for the natural grace of the grain patterns that jump from every freshly glassed board.
Though surfing's been around for more years than anyone can remember, surfboard shapes have only experienced their blistering evolution over the last sixty with the advent of foam and plastic. But the same materials that allowed such advancement have also left surfers communing with the power of nature, ironically, on boards that are at odds with it. Something from the past has gone missing, and we've come to believe that, with wiser selection of materials and vastly refined design techniques, we can reach back into our heritage, take what's inspiring, and evolve it all over again. We think of it as "re-evolutionary".
Time-tested ideas, progressive shapes, boatbuilding techniques, renewable resources, organic epoxies and New England craftsmanship. Today, our boards represent a new way of thinking about surf craft – one that values these things and results in a board that will last a lifetime and – perhaps – never be thrown away.