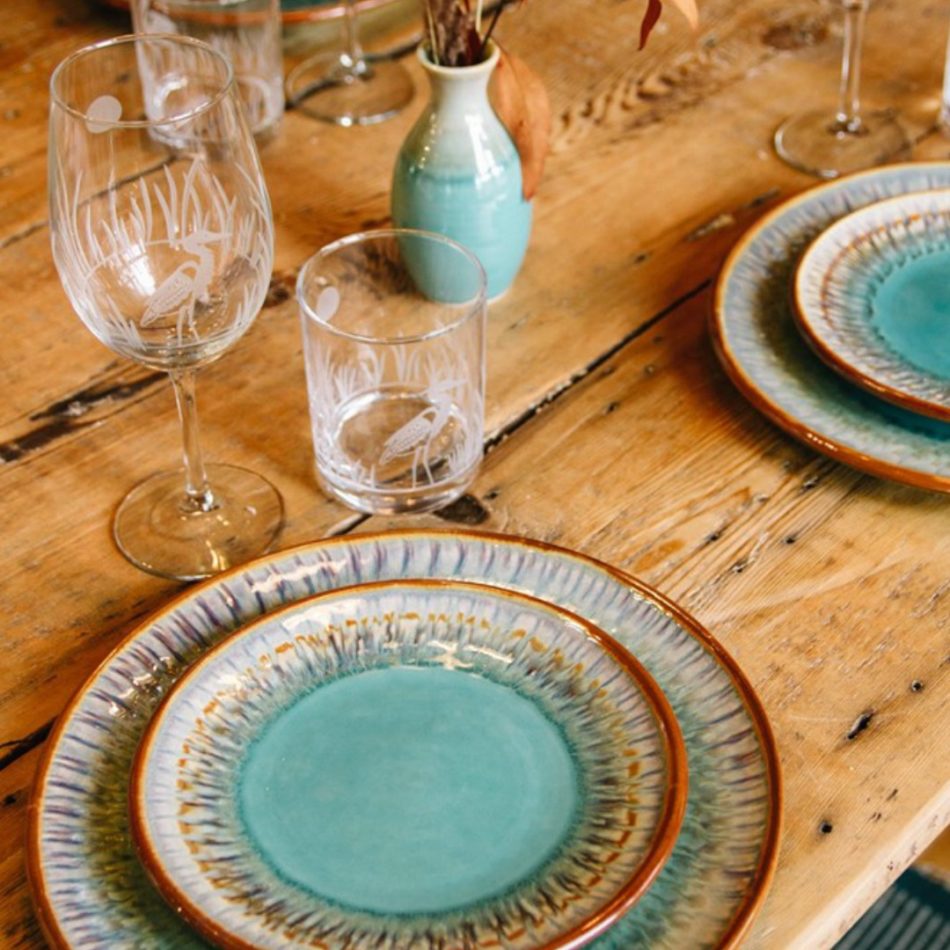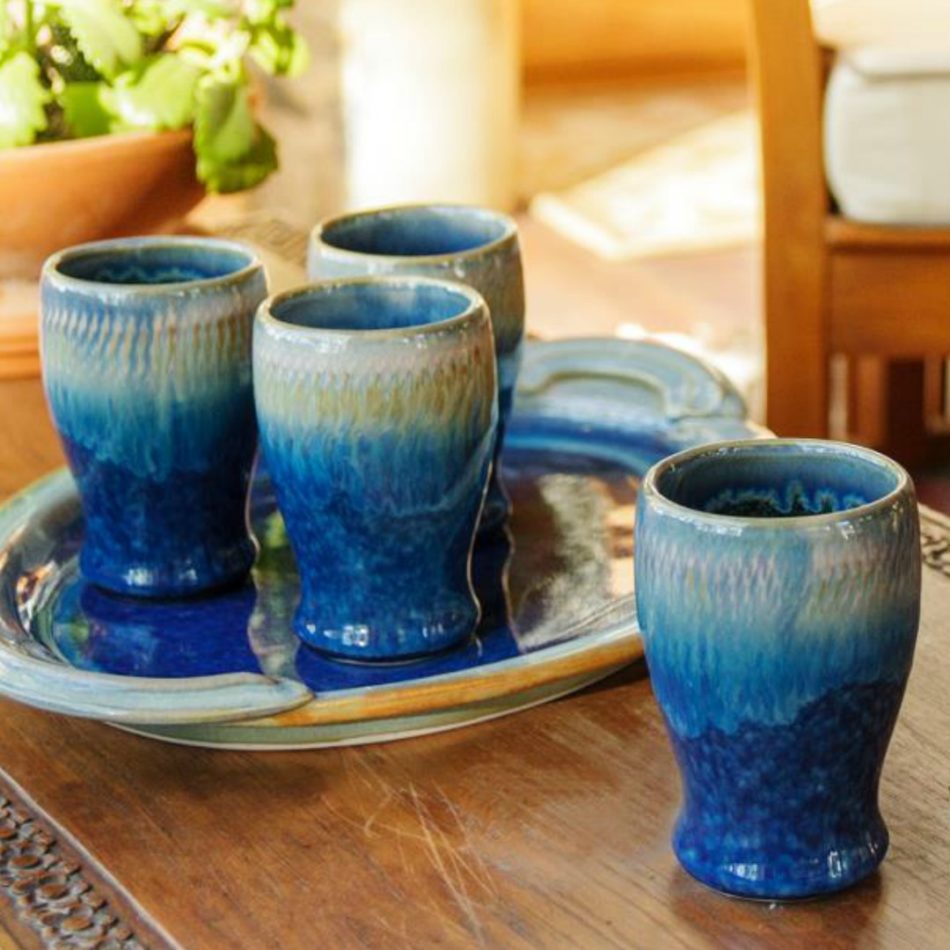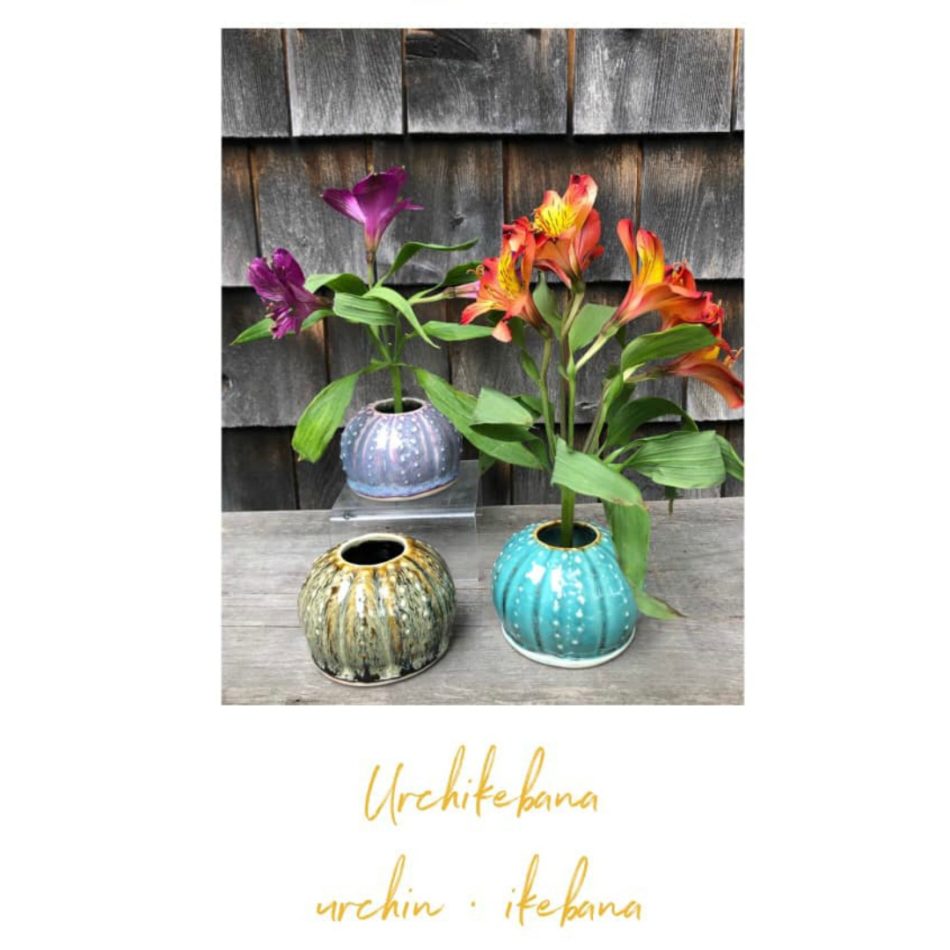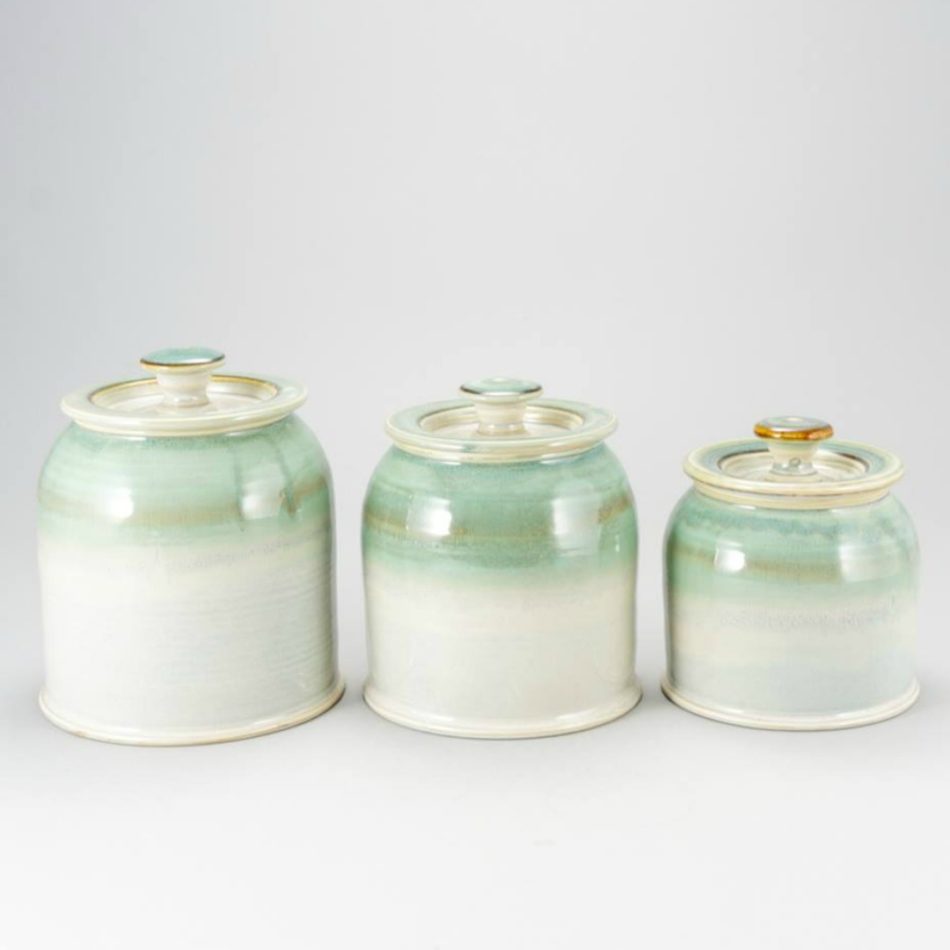 Georgetown Pottery


Georgetown
ADDRESS:
755 Five Islands Road
Georgetown, ME 04548
HOURS OF OPERATION:
Monday - Sunday 9:00-5:00
Overview
Jeff Peters originally from California moved to Maine with some college friends from the University of New Mexico after finishing his third year as a ceramics student. After working at a ceramic workshop during the summer Jeff and his friend John Okie found a small log cabin for sale on a trip to Reid State Park.
Soon after the Georgetown Pottery began in 1972 in that one room log cabin on the rocky island of Georgetown on the mid coast of Maine. Soon they were making pots and having a great time. Better yet they were selling them to the people who drove by to the beach everyday. After a few years John decided he wanted to go start his own pottery shop in Wiscasset and called it Sheepscott River Pottery.
In the beginning at Georgetown everything was made with stoneware. It wasn't until 1980 that the switch would be made to porcelain. So if any of you have some stoneware pieces consider yourself lucky, there aren't many left. Since then the pottery shop has changed in size and shape but the idea behind the work is still the same. The one room log cabin that the pottery was started in still stands and is now a showroom. When you come visit ask for a tour and we'd love to show you around.
Our Products Are Available At The Locations Below
Georgetown Pottery - Freeport, ME
Georgetown Pottery - Woolwhich, ME