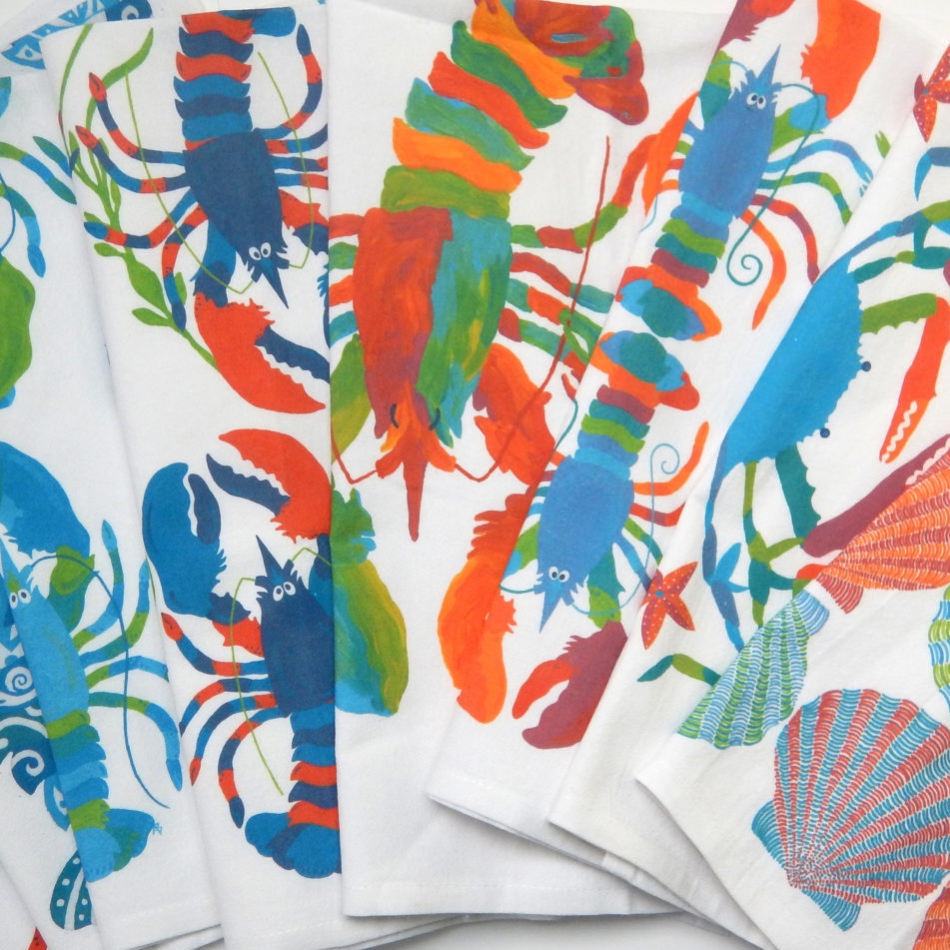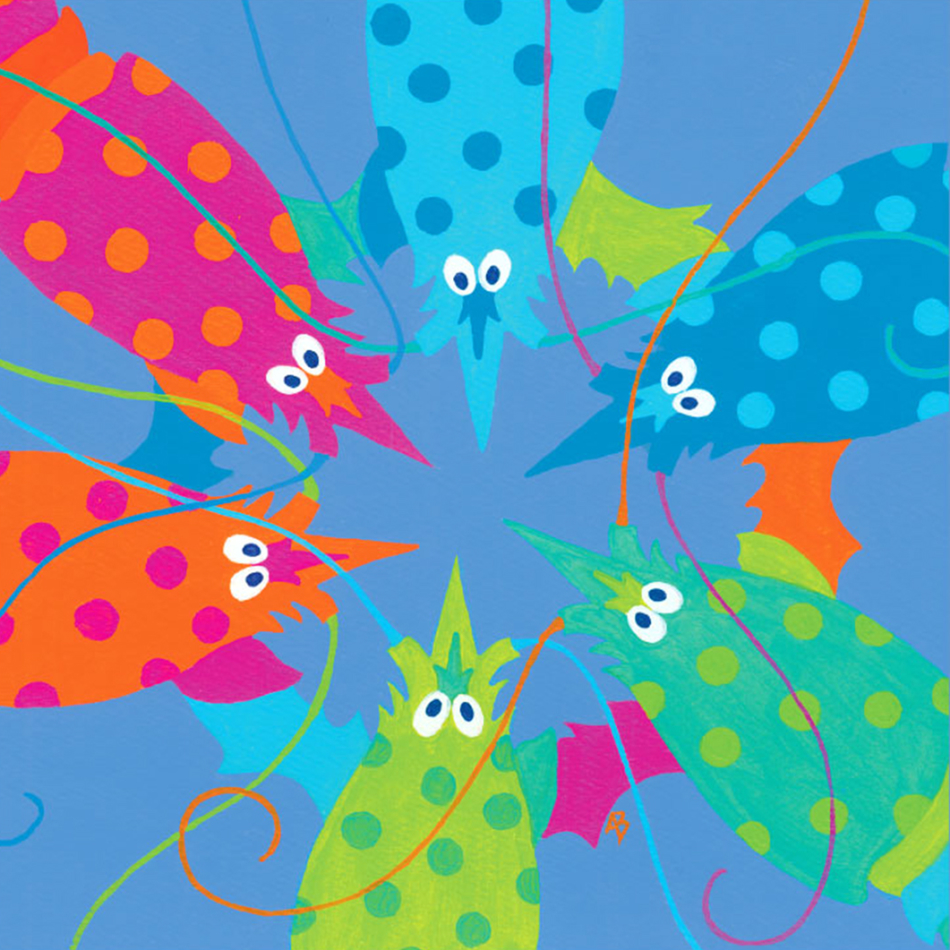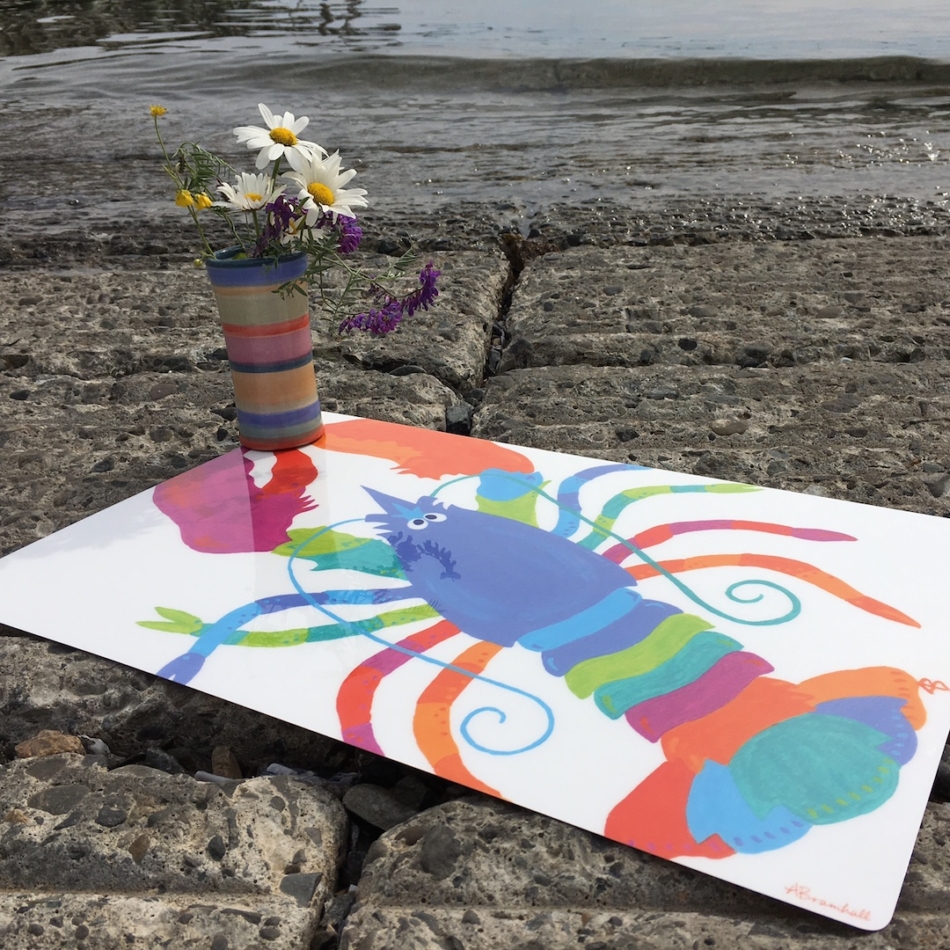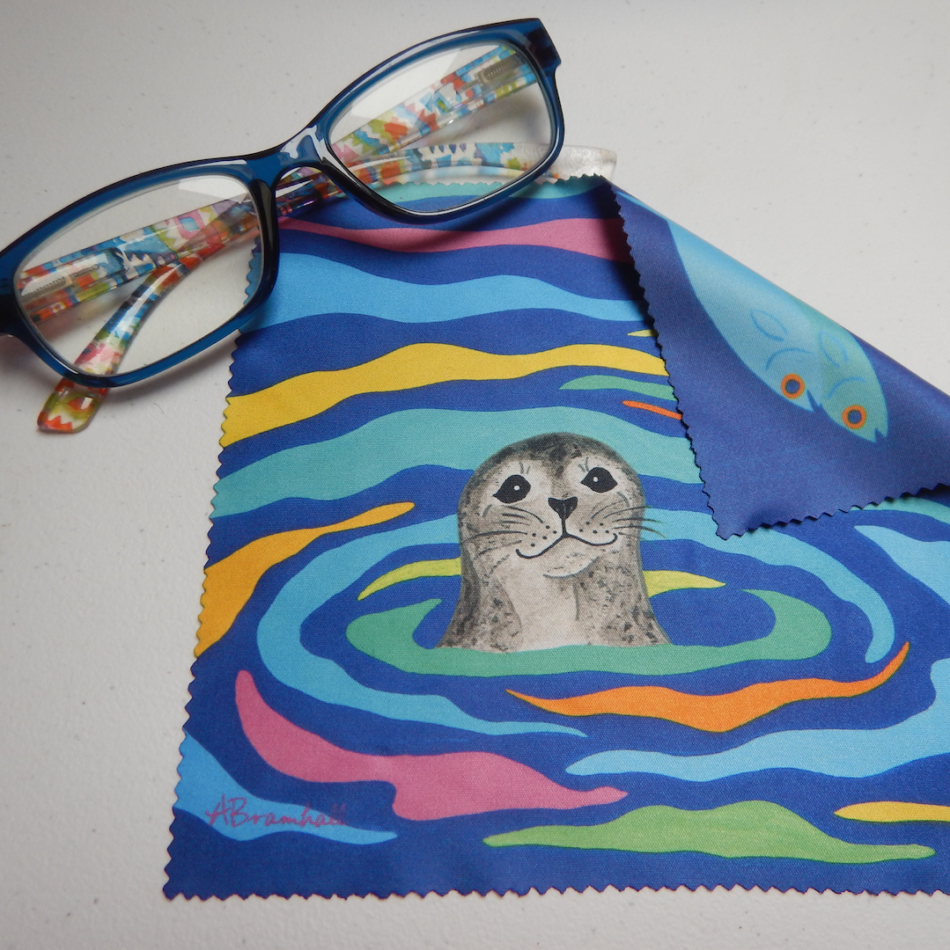 Overview
Cards, calendars, posters, prints, placemats, coasters, pillows, microfiber cloths, mouse pads, are just a few of the lines I produce.
My work is bold, colorful, whimsical and inspired by the sea. My various lines are reproduced from original art which is acrylic on paper. I am based in Maine and source as much as I can staying local. Every line I produce is made in the USA ~ Yay! This is important to me. And as a result, yes you will pay a little more for an item made in the USA, but it is my hope that the consistency and quality will be worth the investment.
I strive to bring happiness and joy into daily living. Charts are reminiscent of places we love, memories of vacations and time spent on the coast. Oars and Pillows add a joyful splash of color reminiscent of sea life and the sea, where we choose to spend our time. Color in general makes us happy, it engulfs the space and joyfully washes over us. We walk into a happy space and feel it. We smile, relax and feel at home or feel we want to spend some time there. Color nurtures us, we feel it in our soul. My clients want to duplicate this feeling in their living space, to create a space that brings them joy.
Color is my joy! Alison
Our Products Are Available At The Locations Below
Skillins - Falmouth, ME
The Kimball Shop - Northeast Harbor, ME
Carvers Harbor Market - Vinalhaven, ME
Coastal Maine Botanical Gardens - Boothbay, ME