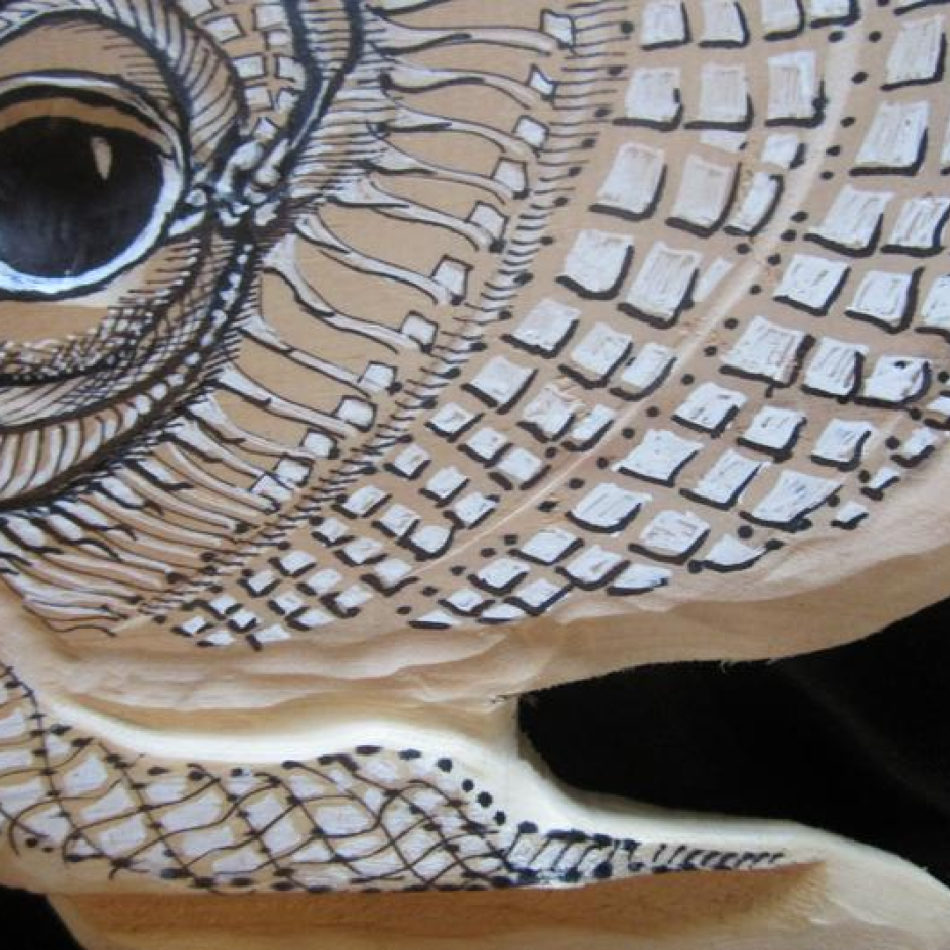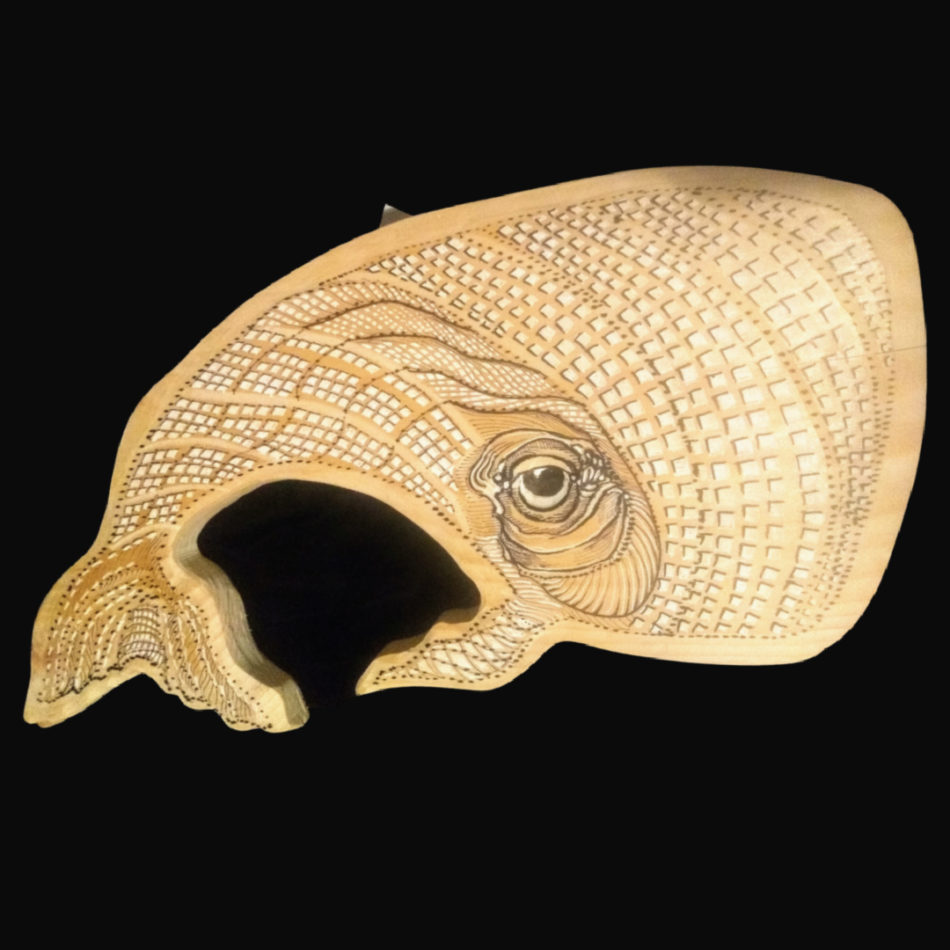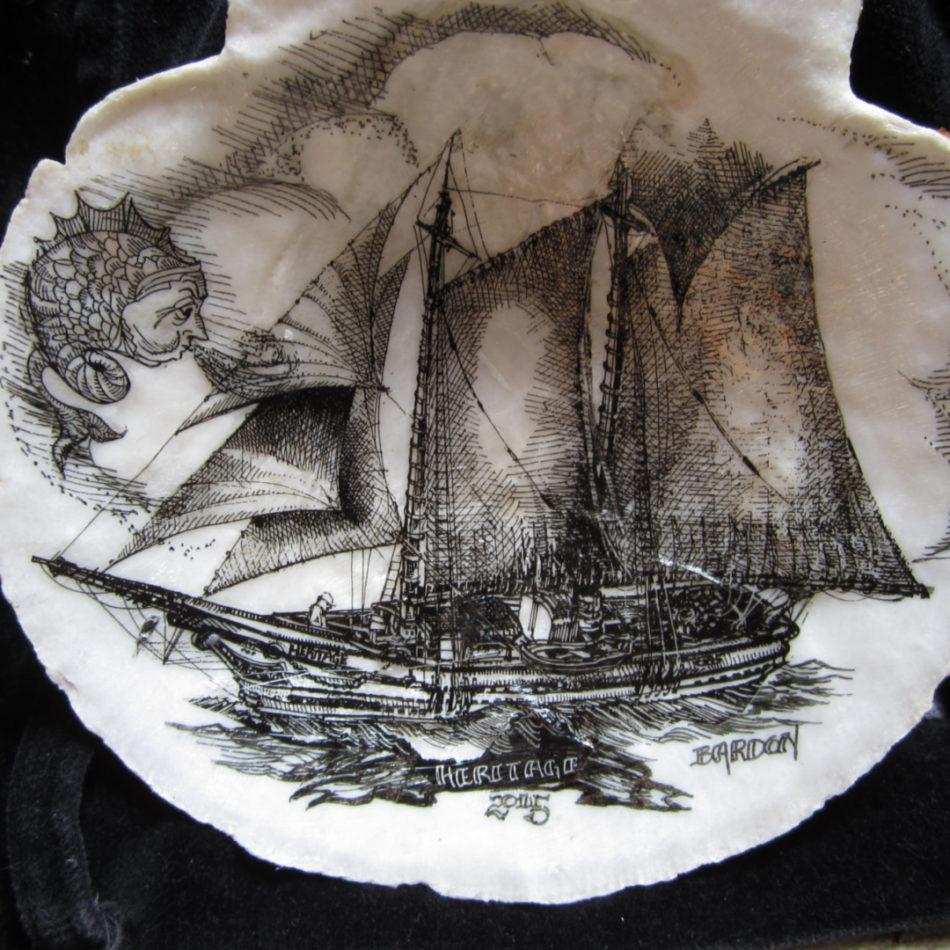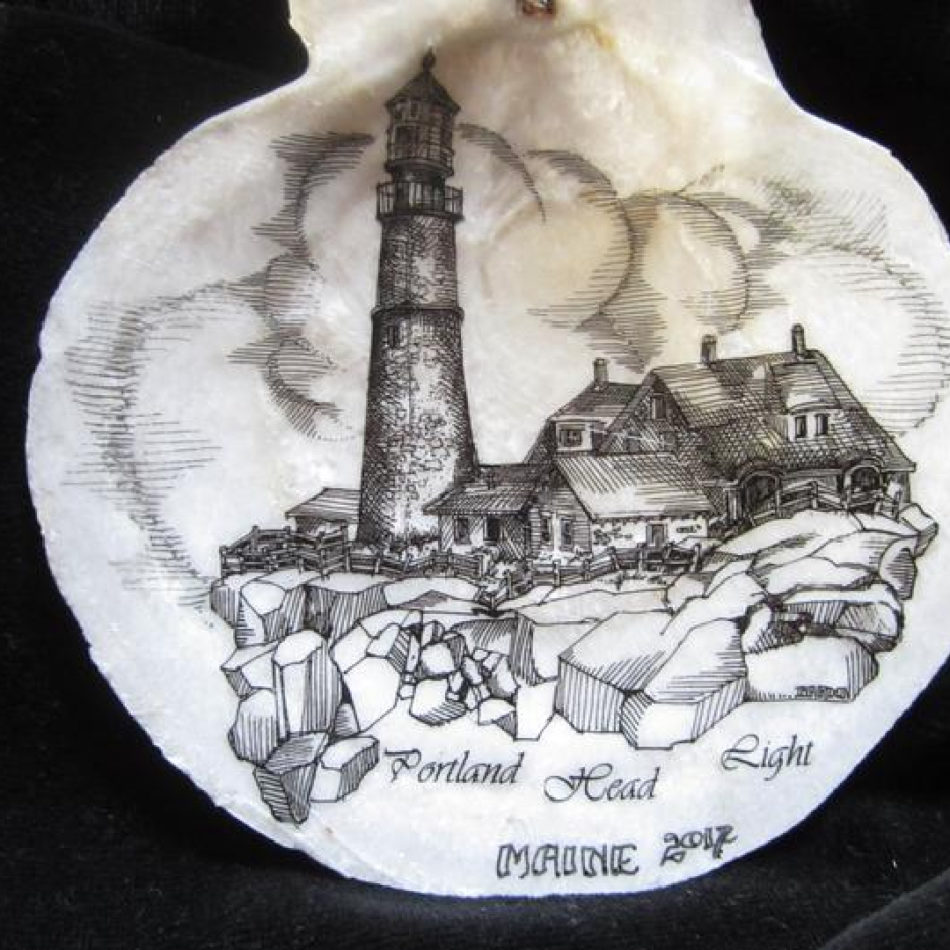 Overview
I have two distinct lines. My Whimsical Wall Whales are wrought from repurposed pine boards ,and employ my excellent drawing and carving skills to bring soul, texture and animation to these whimsical anthropomorphic wall creatures. Each one is unique in character, some employ the old layers of paint in the detailing.
My Fine Line Shells feature my highly detailed pen and ink drawings in limited edition prints on Maine Scallop Shells. The images recall the traditional, nautical art of Scrimshaw and feature many local lighthouses ,Maine schooners, and New England sea creatures. A brass style easel is included with each shell. Each piece has hand drawn detailing and is signed and dated by the artist.
I am a graduate of the Massachusetts College of Art . I earned a B.F. A. in 1978 and moved to Camden that same year. I was fortunate to find a house on idyllic Hosmer Pond with a view of Bald Mountain. Here I married a British sailor and raised two sons who had a beach for a front yard. I worked in a fine artisan craft store and art gallery for 35 years in downtown Camden .
My fine art and illustration training enables me to work in different mixed medias ,which I continue to explore on large and small scales. I am primarily interested in the power of line to describe emotion, movement and the ephemeral nature of reality. The natural world in its complexity and extraordinary beauty, is a constant source of wonder and inspiration.
Our Products Are Available At The Locations Below
Beyond the Moon Owl's Head Airport
Blueberry Moose Thomaston,ME
Bonnie's Place - West Rockport, ME
The Rock and Art Shop Bangor,&Bar
Harbor