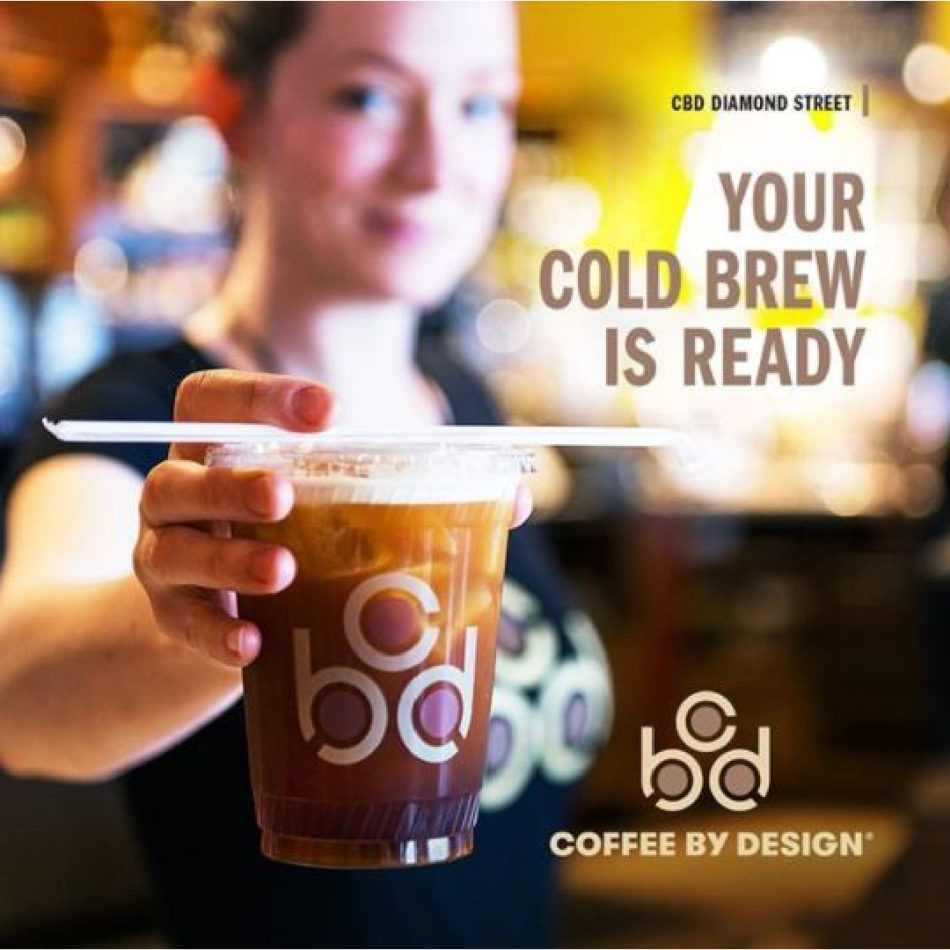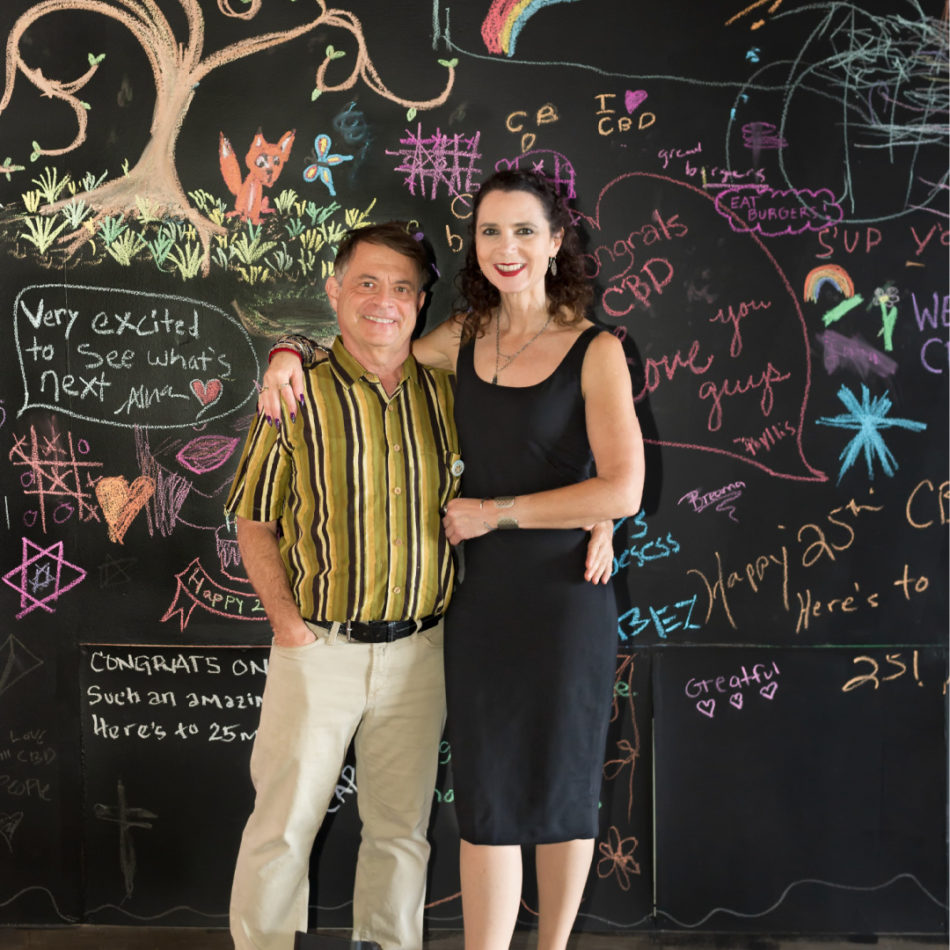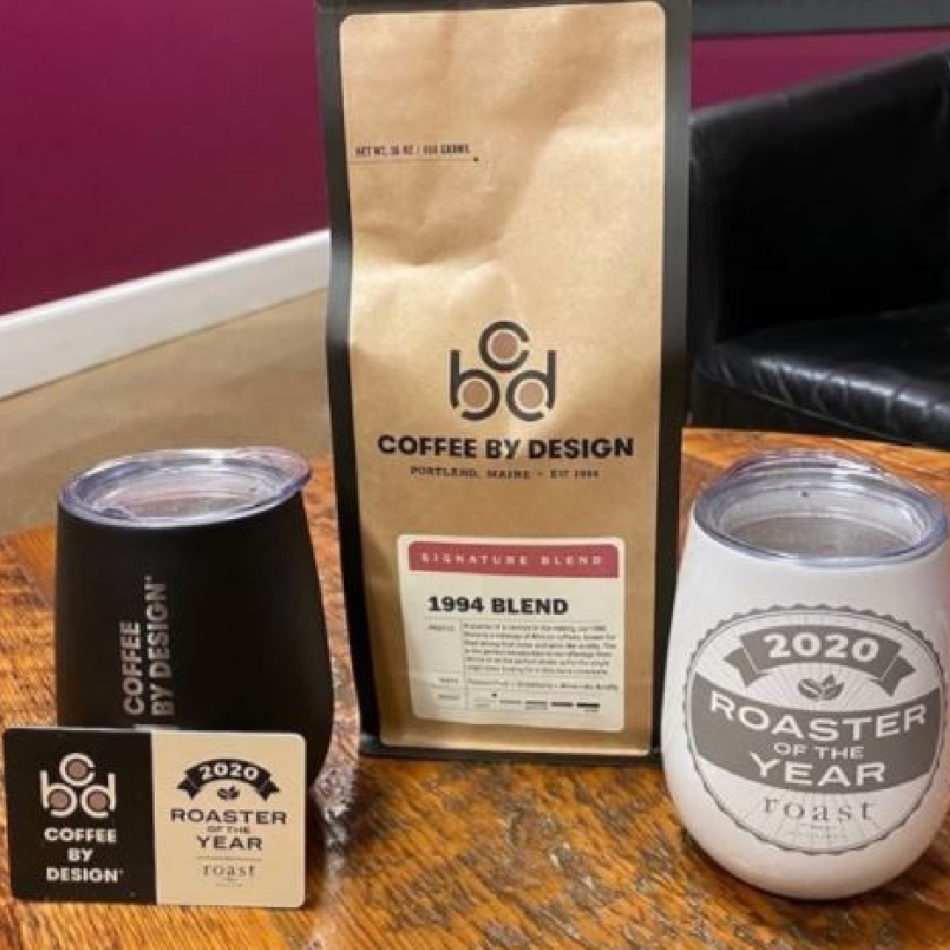 Coffee By Design


Portland
ADDRESS:
1 Diamond Street
Portland, ME 04101
HOURS OF OPERATION:
Varies by location
Overview
In the summer of '94, back when Portland, Maine's downtown had a high vacancy rate and
before it was designated an arts district, we opened the doors of our first Coffee By Design
at 620 Congress Street, center of the pornography district.
We were quickly embraced by the neighborhood, and are grateful for each and every person
who stopped in to buy a cup of coffee and offer us encouraging words. We would not be here
today, celebrating our 25th year in business, without the support, and love, we felt — and still
do — every day.
Today's Portland is very different. Some might say Coffee By Design is very different too.
We've grown to three locations in Portland, one in Freeport, a cafe in IDEXX and hundreds
of wholesale accounts.
But our vision and core values remain intact, stronger than ever. We are mission driven.
We continue our passion for and pursuit of sustainably sourced, fairly priced, high quality
coffee. We maintain long term relationships with the farmers we work with and seek out
additional coffee partners with whom to grow. Our dedication to the nonprofits and artists
who help make Portland, and Maine, such a great place to live and work is from the heart
and viewed by many as a critical point of difference — as is our belief that everyone is
welcome at the table to share a cup of coffee and conversation.
Our welcome table environment was noted at the recent World Coffee Producers Forum in
Brazil. Having just visited Coffee By Design, Phyllis Johnson, a featured speaker, noted when
she put up a slide from a recent CBD event, "You might think this is some place in Africa but
in fact, it is a US city with 84% white Americans. Coffee By Design has reached out to a small
population when they could have been happy with having 100% white people working at and
sitting in its cafes. It would've been easy to just let that happen but they did not, and
continue to grow which benefits the entire community."
Celebrating our 25th anniversary last year, Coffee By Design is busier than ever — both locally and at origin.
We hosted events which presented coffee in many forms from "Crave," our challenge to
chefs to prepare savory or sweet dishes using coffee as a key ingredient during Restaurant
Week, to our latte art throwdown, which served as a fundraiser to educate and support
Preble Street Anti-Trafficking Services. We visited new farms in remote regions of El Salvador,
Guatemala, Honduras and Rwanda, and spent time with old friends in Costa Rica and
Colombia.
We fueled a group of sixteen university experts studying climate change impact on Arctic
World Heritage Sites adjacent to the ice sheet in Greenland and hosted 25 coffee growers
from 5 countries to share how their coffee is enjoyed and how we can work better together.
We conducted lectures for students from our local high schools and universities and others
visiting from International Programs, and we continued to be actively engaged in successful
integration for asylum seekers and refugees who now call Portland, and the United States,
home.
Organically, we both changed our titles from co-owners to co-founders. A subtle shift but a
big statement.
Because of our community involvement, we were guests at Maine's first female governor's
inauguration and ball and have been participants at three first-time State events at the
Blaine House: Iftar dinner, World Refugee Day, and Pride Month receptions. In addition we've
attended numerous other events knowing that our sponsorship dollars and coffee donations
were very much valued, but appearing at these events proved our involvement is much more
than just a transaction.
We realize, now more than ever, how running our business in a socially responsible and
sustainable way makes a difference. The other day someone said "many invite others to the
dance but the difference is whether or not you invite others to dance with you." We believe
that small gestures from a kind and open heart have deep and meaningful impact. How we
welcome others into our lives, into our homes and businesses and yes, even to dance with
us, is what Coffee By Design is about, which builds the foundation of the long-term change
we seek.
In a trip early last spring to Rwanda, our belief in how small the world is was proven yet
again. In the course of a single week, we shared the tour with an individual who was one
of the few survivors in his family of the genocide and who now calls Maine home; met a
Rwandan coffee farmer who lives in the United States but wanted to give back to her birth
home through farming and unexpectedly discovered a long lost friend when visiting us in
Maine; and met a 10-year-old girl whose father has not seen her since she was two and
who we know to be an asylum seeker in Maine.
For Coffee By Design's 25th anniversary, we named our celebration, "Harvest," for in working
together as a community, we plant the seeds for a beautiful today and tomorrow.
We appreciate the opportunity to share some of the stories about Coffee By Design,
providing a snapshot of who we are as a Company today with more to come. We're 26 years now
going strong with a bright future ahead and look forward to more years working with the
entire CBD community, together changing the world one cup at a time!
Our Products Are Available At The Locations Below
LL Bean - nationwide retail distribution - Freeport, Maine
Fore Street - Portland, Maine
Cafe Creme - Bath, Maine
Standard Baking - Portland, Maine