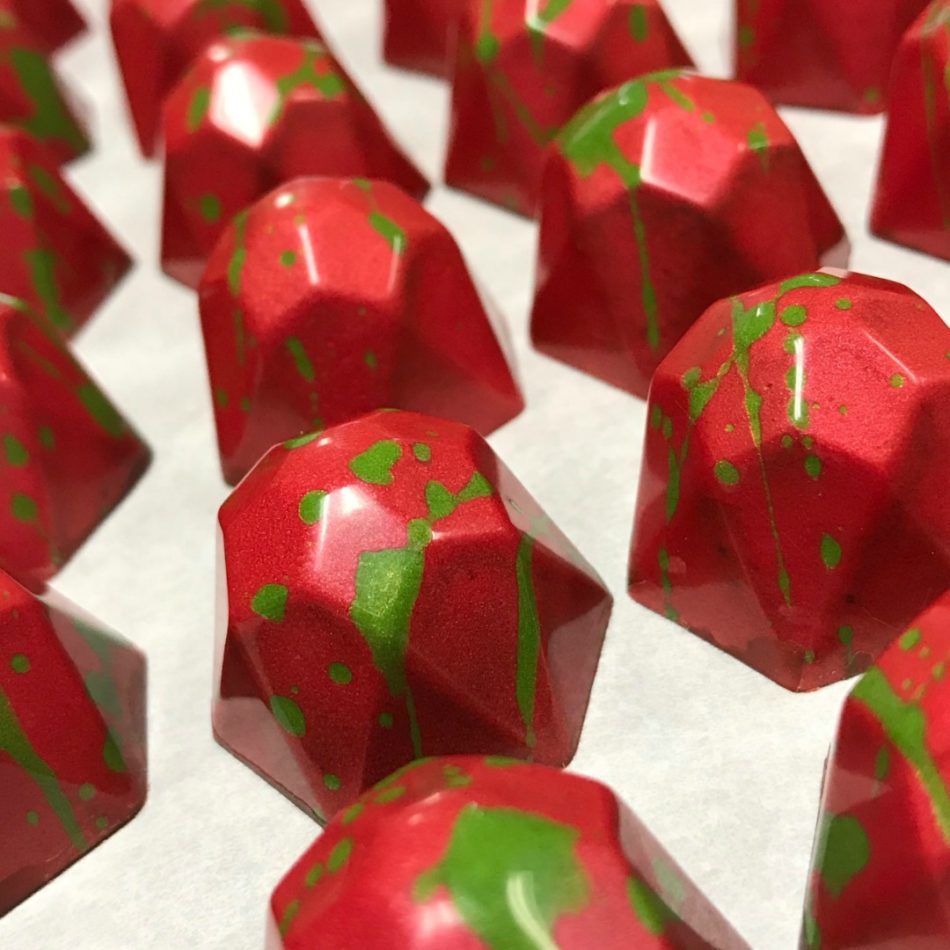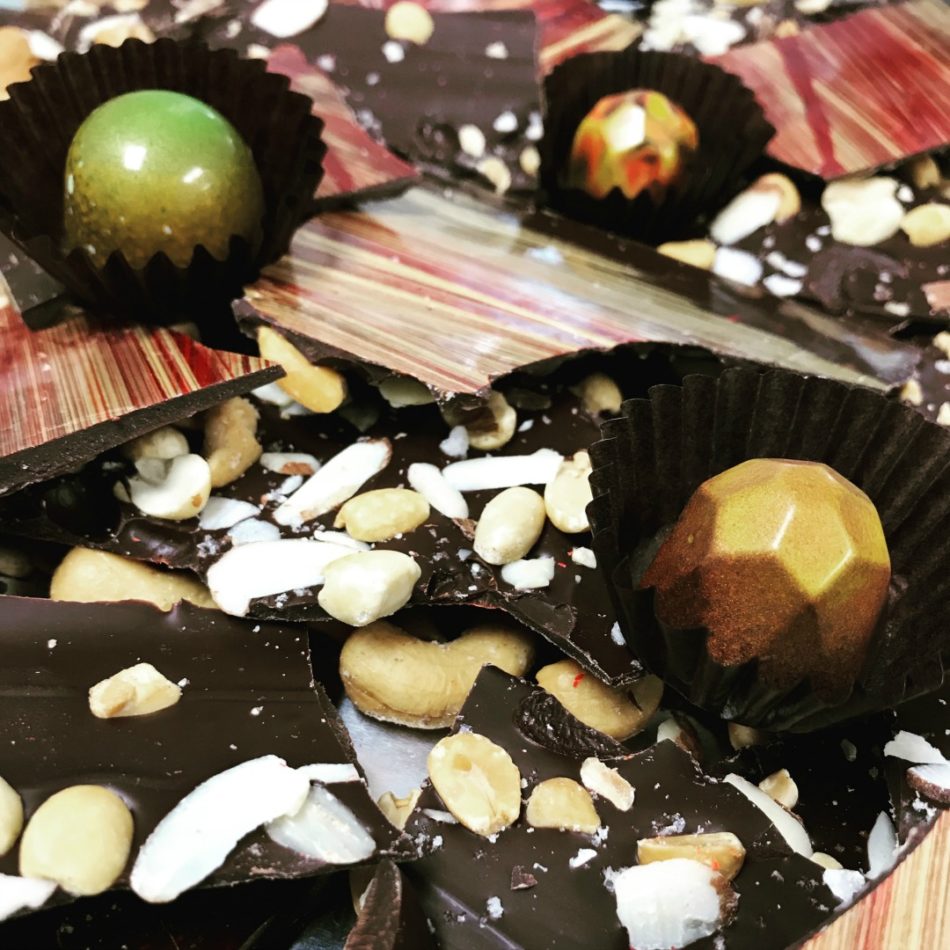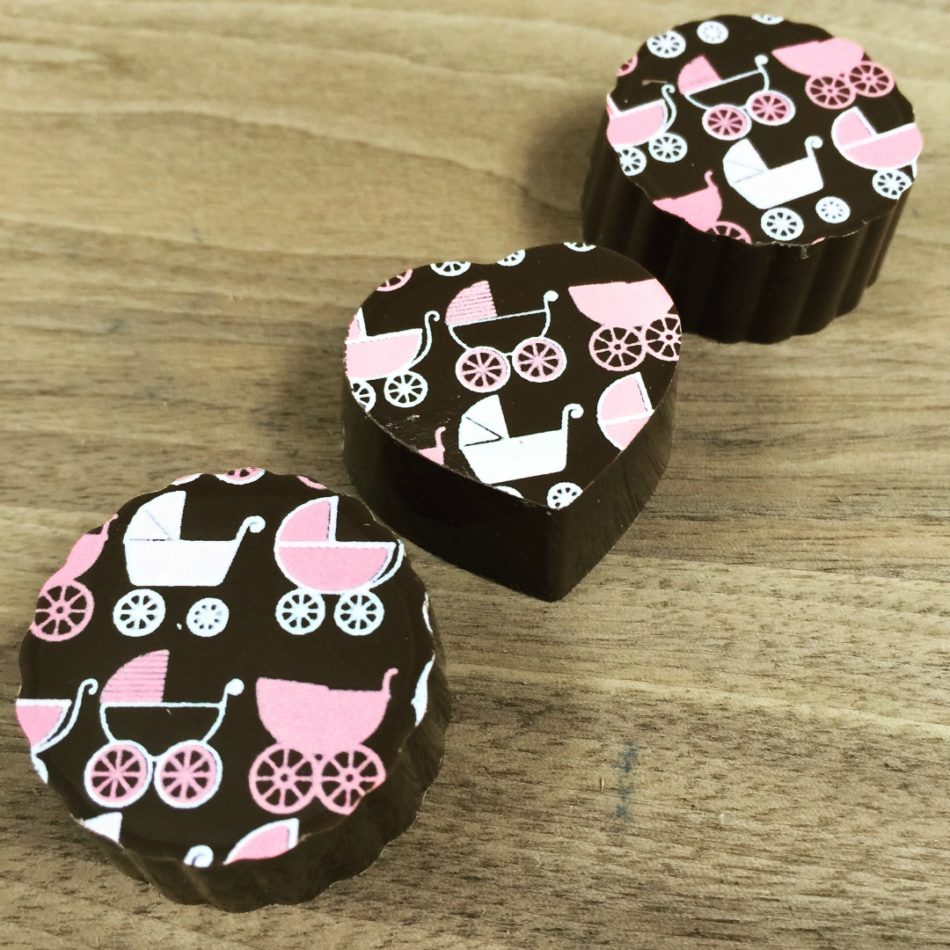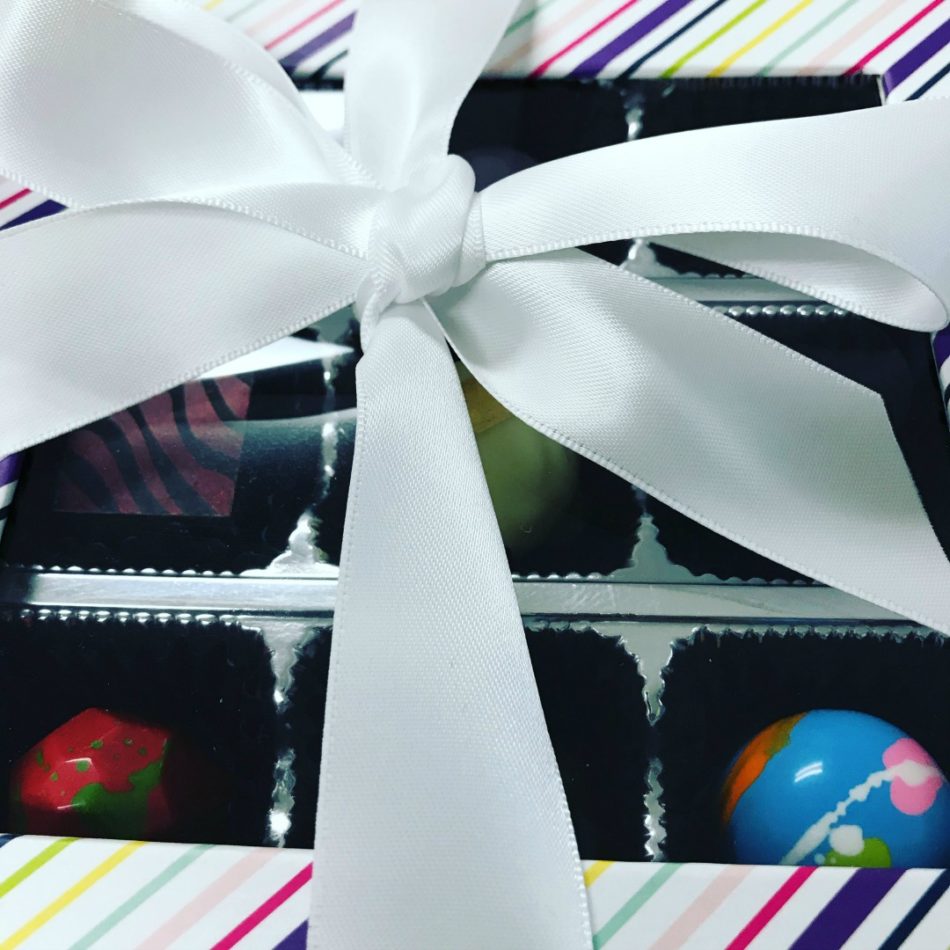 Christopher Hastings Confections
Waterville
ADDRESS:
18 Common Street #207
Waterville, ME 04901
HOURS OF OPERATION:
Starting in June we will be open six days a week (closed Sundays)
Overview
Mark Simpson
It's strange, but true — throughout his 25 year professional career, Mark has been making crystals of some sort. Right out of high school he was making cubic zirconia for jewelry and onto semiconductor lasers, where he grew crystals to speed the internet and phone lines, and later to control missiles from afar and zap foot fungus, Mark now uses his crystal-growing talents for a higher calling – making dynamically delicious chocolates and confections! Because when you make fantastic chocolate, you have to temper it first — and to temper it correctly you need to wrangle the cocoa fat crystals within the chocolate. It's all about science, which Mark has a true passion and knack for. Mark has an Ecole Chocolat Certificate of Achievement from Ecole Chocolat.
Nate Towne
From a very young age, Nate dreamed of owning his own candy store — who knew all these years later his dream would come true? With degrees in communications, Nate runs the front end of the business — working with our delightful customers on orders, whipping up new labels and packaging, forging new relationships with retailers, wholesalers and vendors, all the while working as Mark's right-hand man in the kitchen, developing flavors and always championing for the rights of milk and white chocolate. (Nate has a sweet tooth!) Nate has a special place in his heart for whimsy, and likes to push the limits when it comes to creating gorgeous yet fanciful confectionery wonders. A seasoned entrepreneur, Nate holds a MA in Integrated Marketing Communications from Emerson College and a BS in Mass Communications from Boston University.
   
Our Products Are Available At The Locations Below
Holy Cannoli - Waterville, Maine
Candy Hollow - Oakland, Maine
The Bankery - Skowhegan, Maine
Selah Tea Cafe - Waterville, Maine