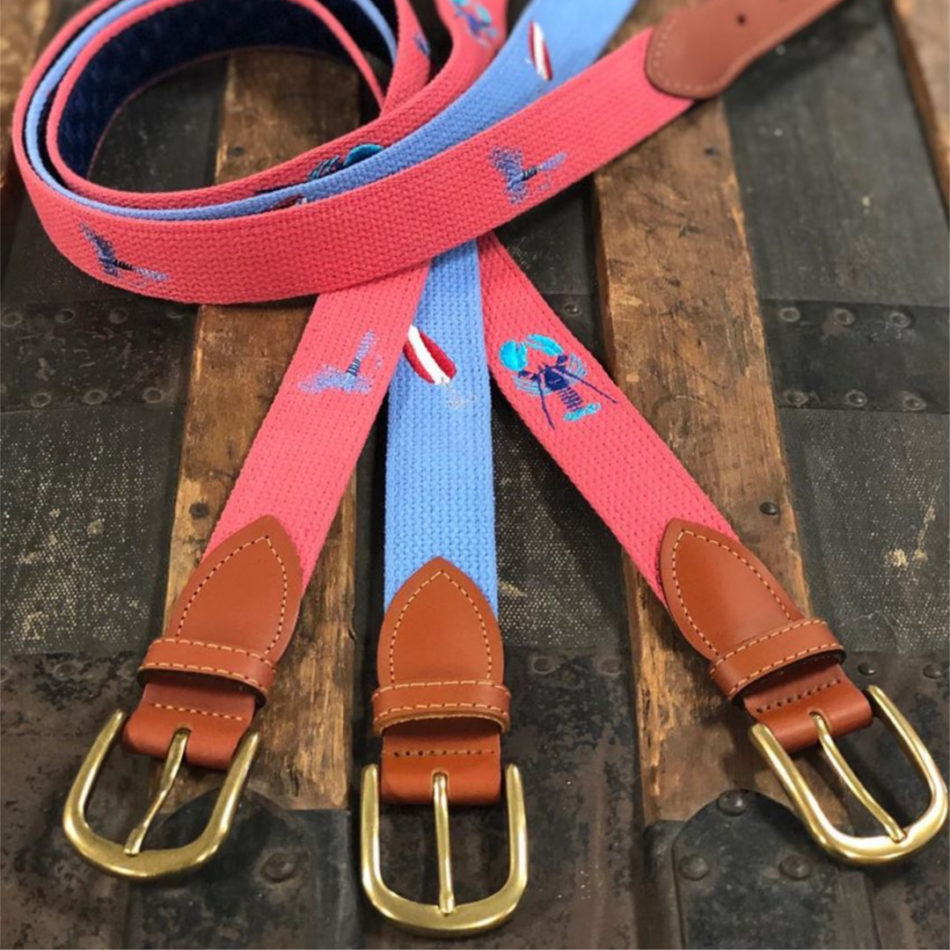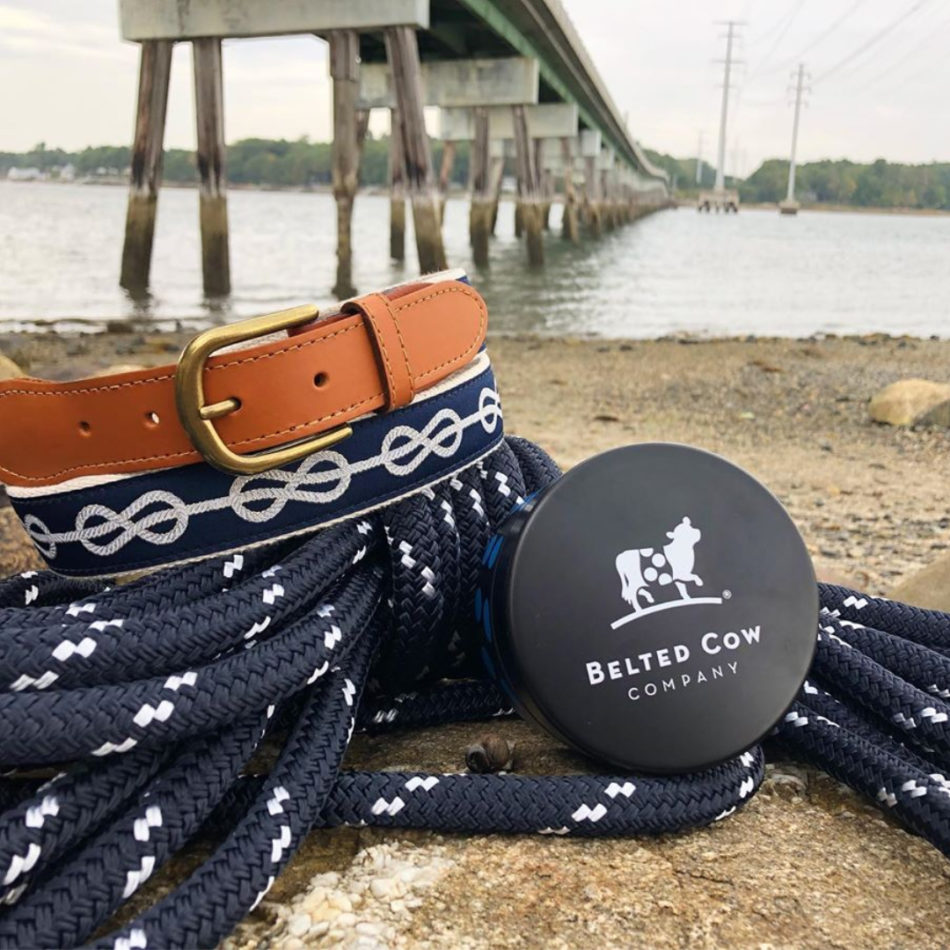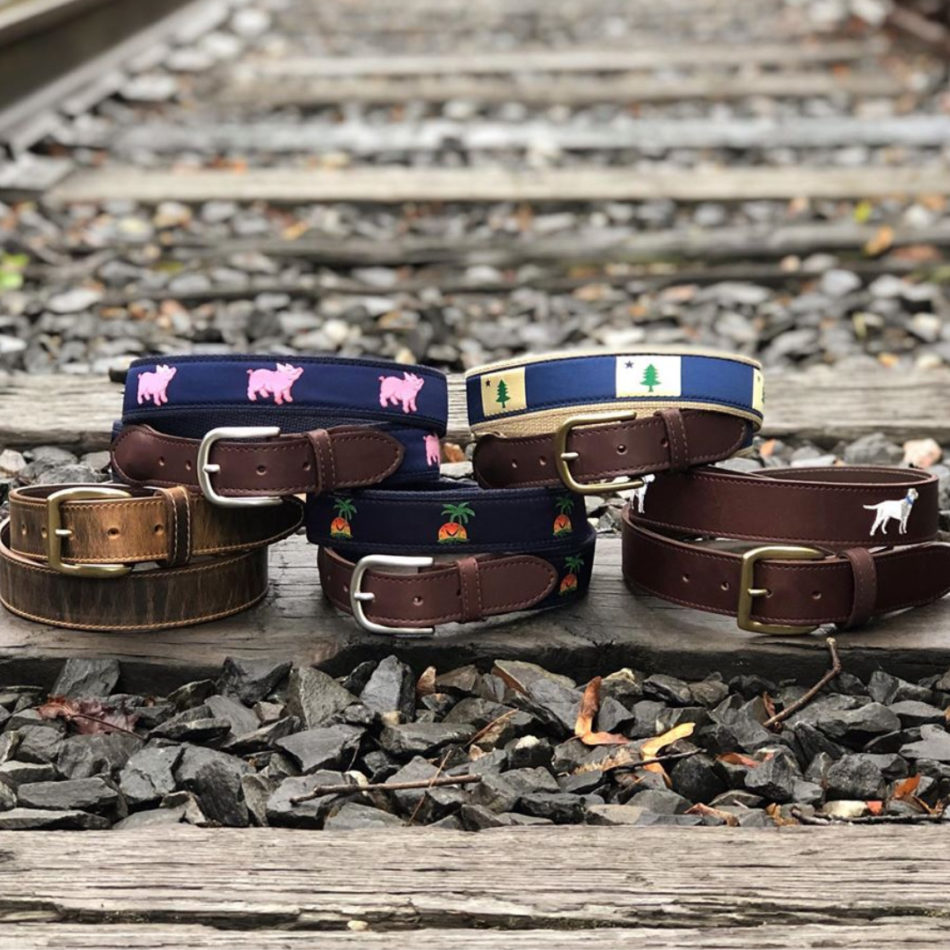 Belted Cow Company


Cumberland
ADDRESS:
42 US Rte 1, Suite 2
Cumberland, ME 04110
HOURS OF OPERATION:
Mon - Fri: 9am - 5pm
Overview
When we started the Belted Cow Company in 2004, ribbon and motif belts had been a staple of casual fashion for decades, but the designs and materials had not improved much. The same white sailboat pattern worn by your grandfather for 30 years was still offered in stores. It was high time to re-invigorate this classic casual fashion accessory.
What's with the cow?
Though we're based in Maine, the Belted Cow Company name comes from my college days in Vermont, where cows typically outnumbered people. One breed – the Belted Galloway – stood out. Also known as "Oreo cows" for their resemblance to the popular cookie, Belted Galloways are a hearty Scottish breed with a striking white belt around the middle. When you come upon them, you can't help but do a double take.
We started with a goal of creating belt designs with this same look-twice appeal and rugged quality. Our name and cow logo reflect our attitude toward designs and product development – we will always offer products that let our customers stand out from the herd.
An artful twist
As we set out to make classic casual belts with better designs and better materials, we decided to invite Maine's skilled artisans to try our belts as their canvases. The result was a fresh take on the familiar ribbon belt – and customers approved. We asked more illustrators, potters, water colorists, and painters to be part of our team, and the Belted Cow Company continued to grow.
Meticulously made in Maine
We also insisted on doing this right, with first-quality materials such as casted brass buckles, rugged cotton canvas and the Midwest's finest Latigo leathers. We make Belted Cow products in Maine, where we're based. First and foremost, this supports American workers. It also allows us to closely monitor quality, quickly incorporate new ideas into our product line, and deliver finished goods in a timely way. We have a skilled and dedicated team that cares deeply about quality products.
Our Products Are Available At The Locations Below
Holmes Store - Northeast Harbor, ME
House of Logan - Boothbay Harbor, ME
Two Salty Dogs, Boothbay Harbor, ME