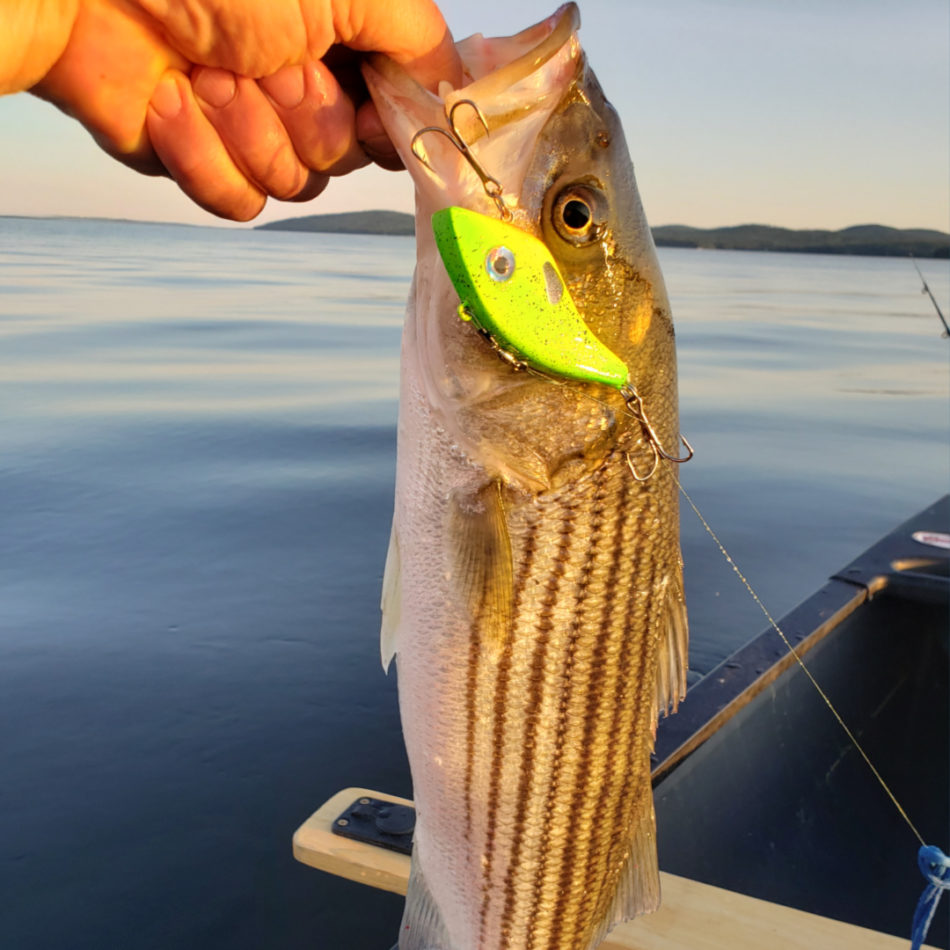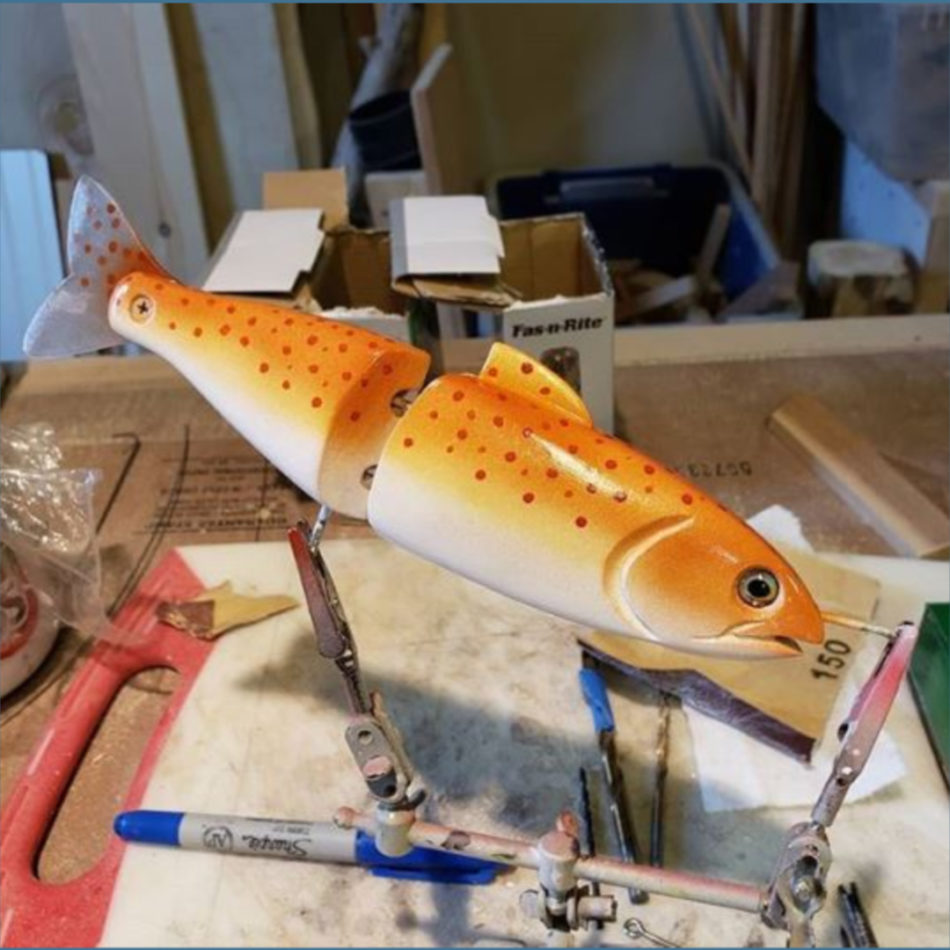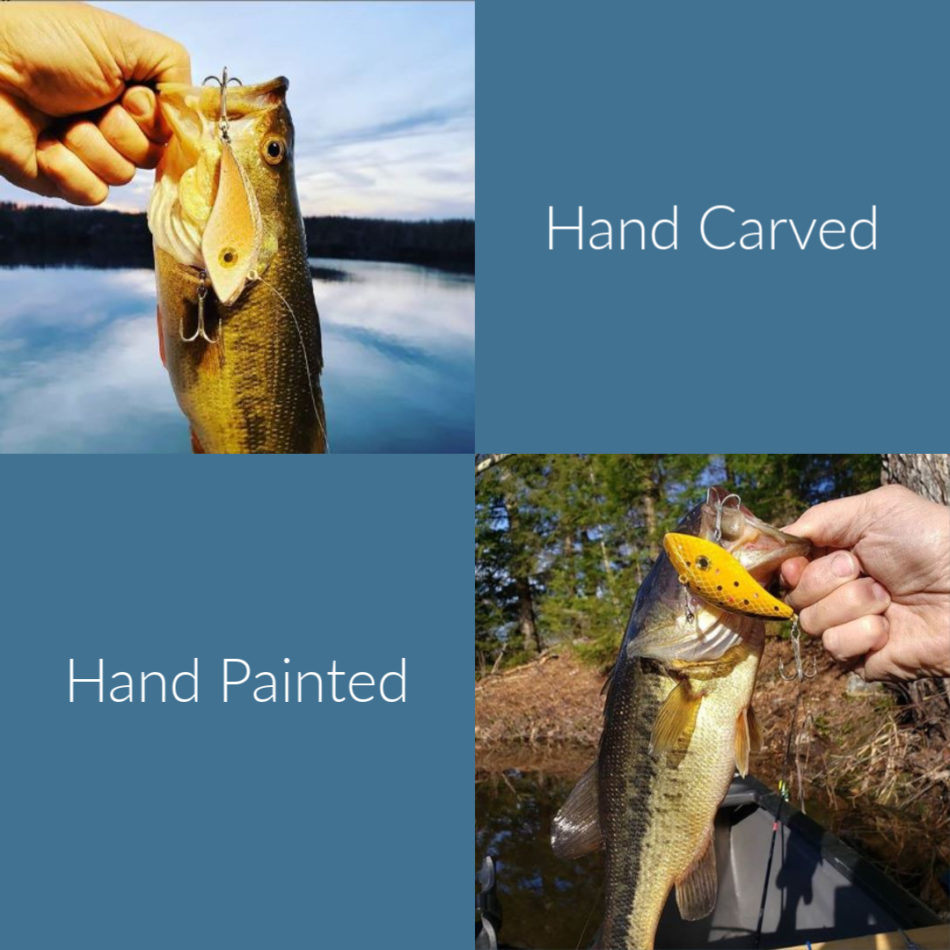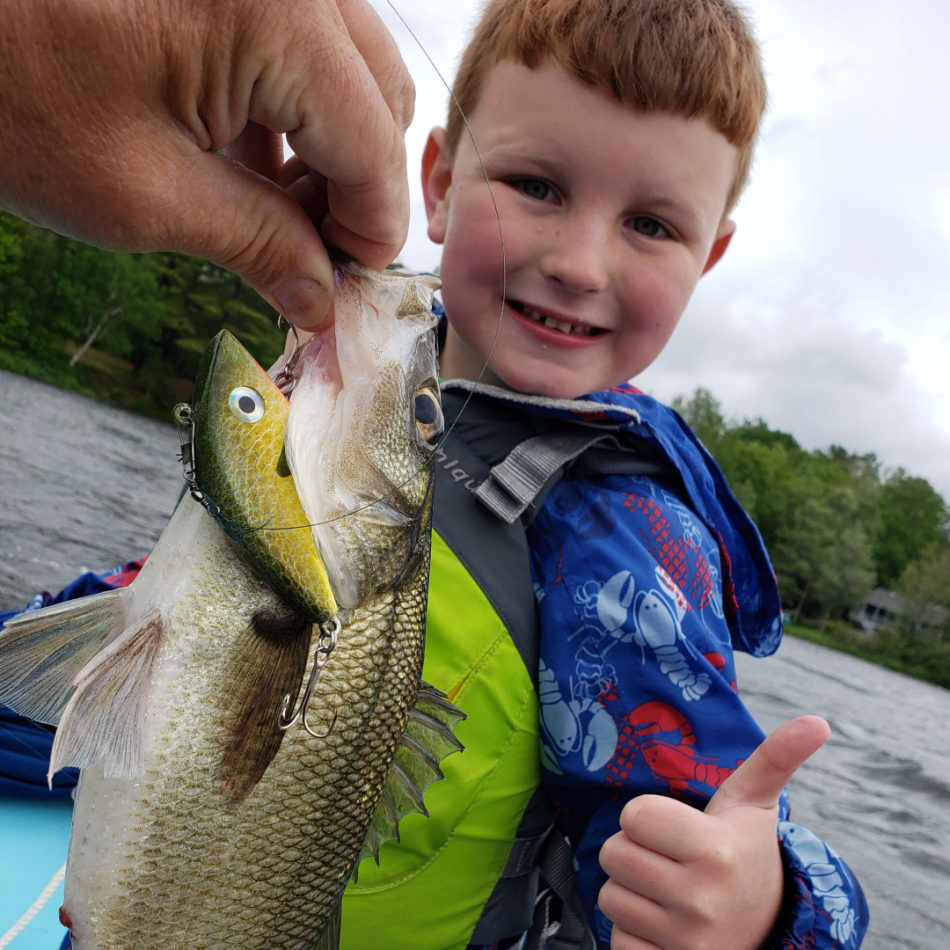 Overview
Growing up in Maine we spent most of our time outdoors. The daily routine was exploring the coastal beaches, woods or mountains. We hiked, biked, camped and hunted but in all seasons the most important obsession was fishing.
Lure making first started in the summer of '87. Lots of baitfish came to Saco/Biddeford beaches followed by fierce schools of Bluefish. As you know just one crunch from their powerful jaws and razor sharp teeth Bluefish will destroy most commercial lures, so out of necessity I started carving some crude surface poppers so my sons and I could continue enjoying that summer's run.
Since then the fun continues at Belfast Carving, creating lures from scratch. During the initial design we judge how a fish will receive the bait accounting for how the lure tracks, dives, wiggles and shimmers. Considering how the presentation fits specific water conditions shoreline foliage and bottom contours.
We believe a good lure will track straight, dive deep, wiggle strong and shimmers bright giving a distressed appearance that gets the predatory fish's attention.
The rewards of our efforts continue during a new lure's field trials with the first strike and pursuing fight. Bringing the fish to the surface and landing it proves the lure's design and durability.
Briefly all our experience goes into each lure at Belfast Carving and we want you to enjoy our lures as much as we do. Please enjoy and be sure to take a kid fishing.