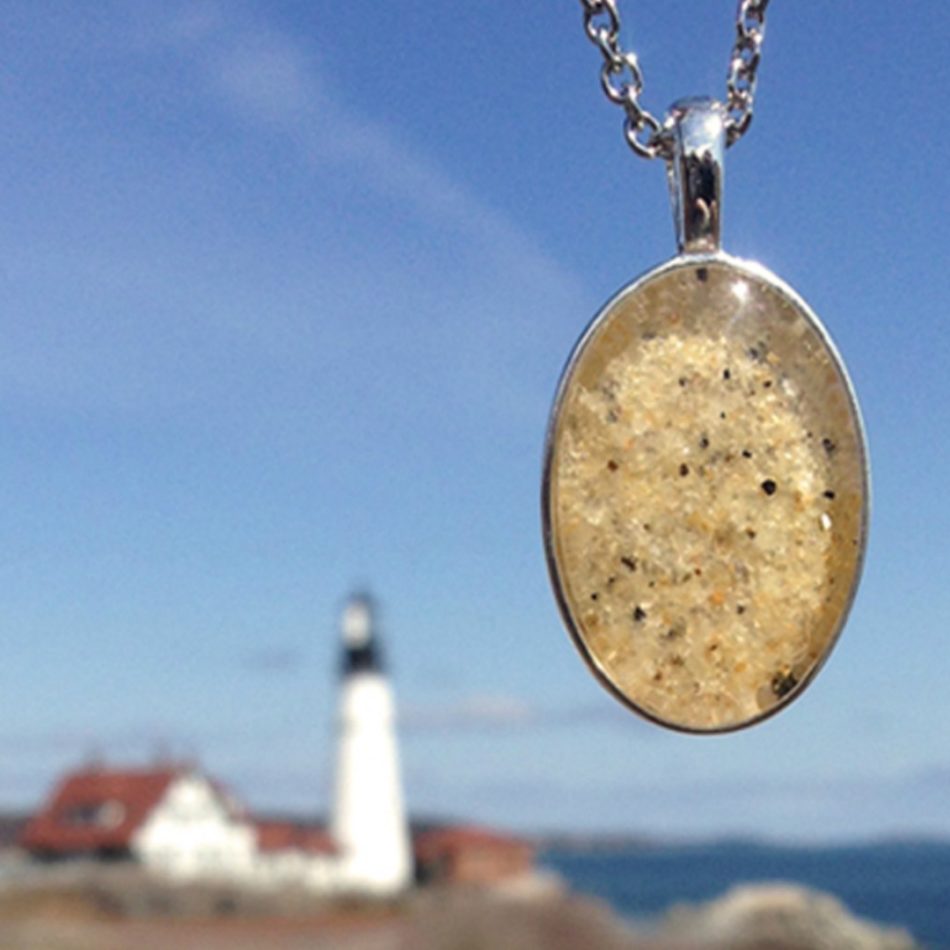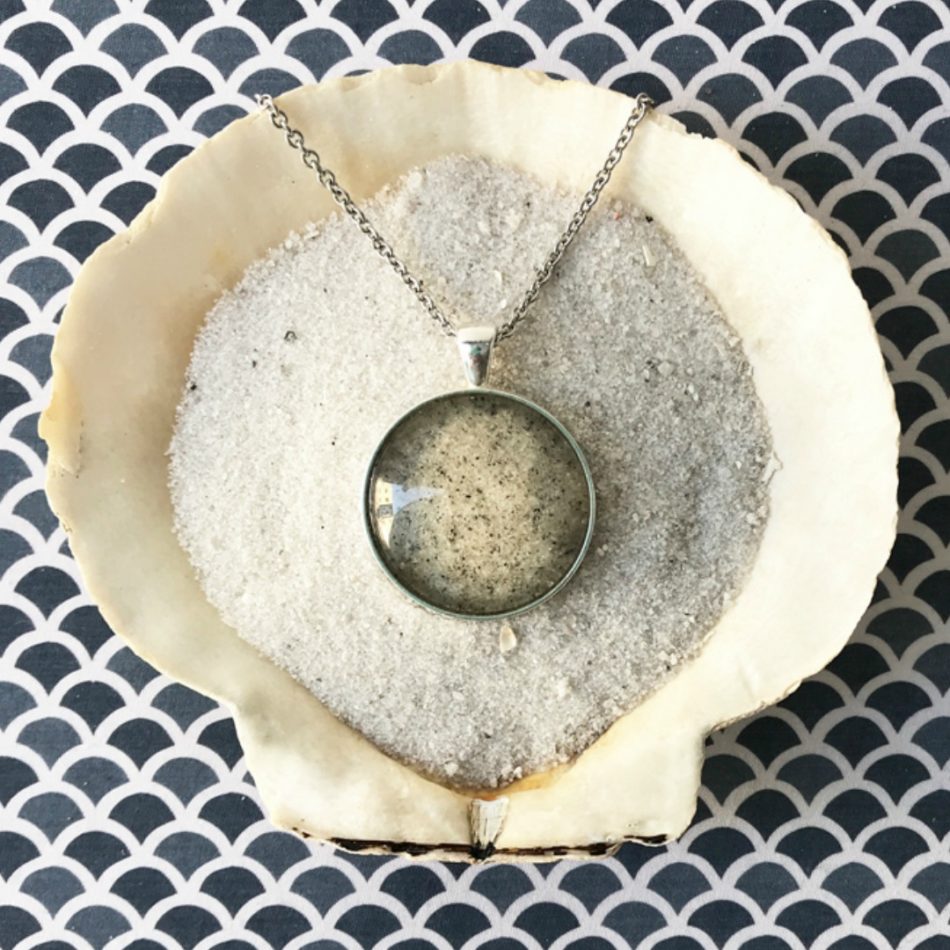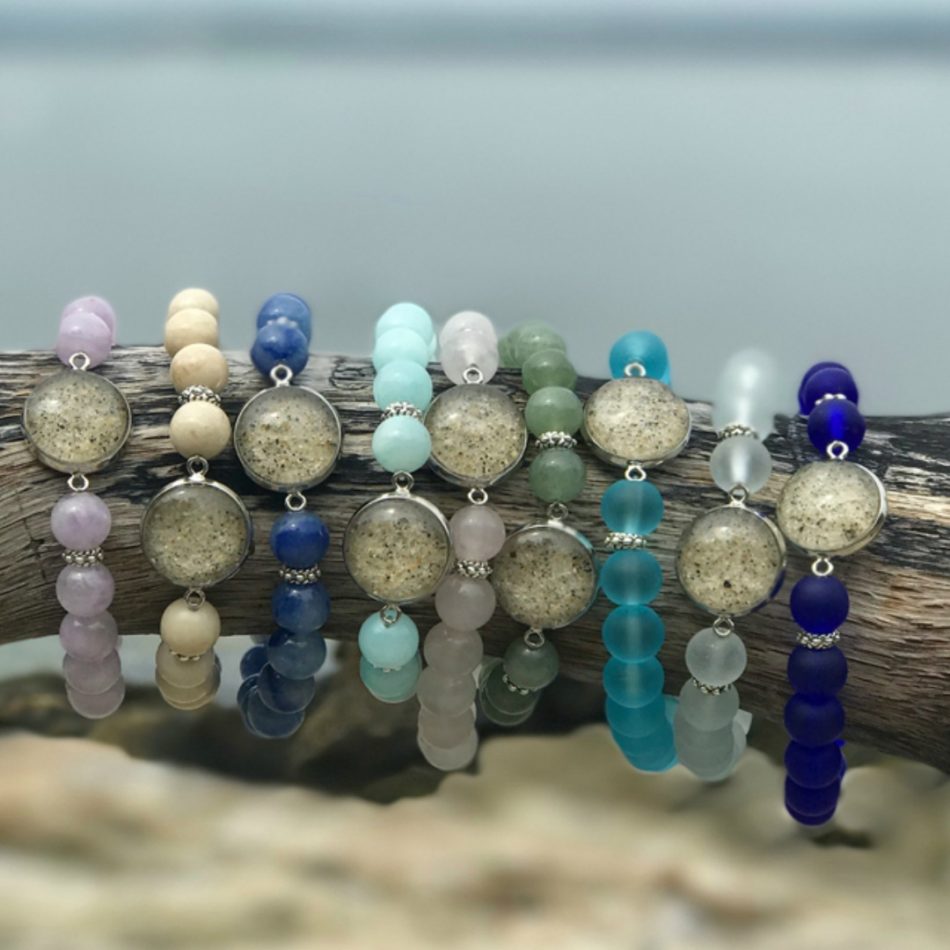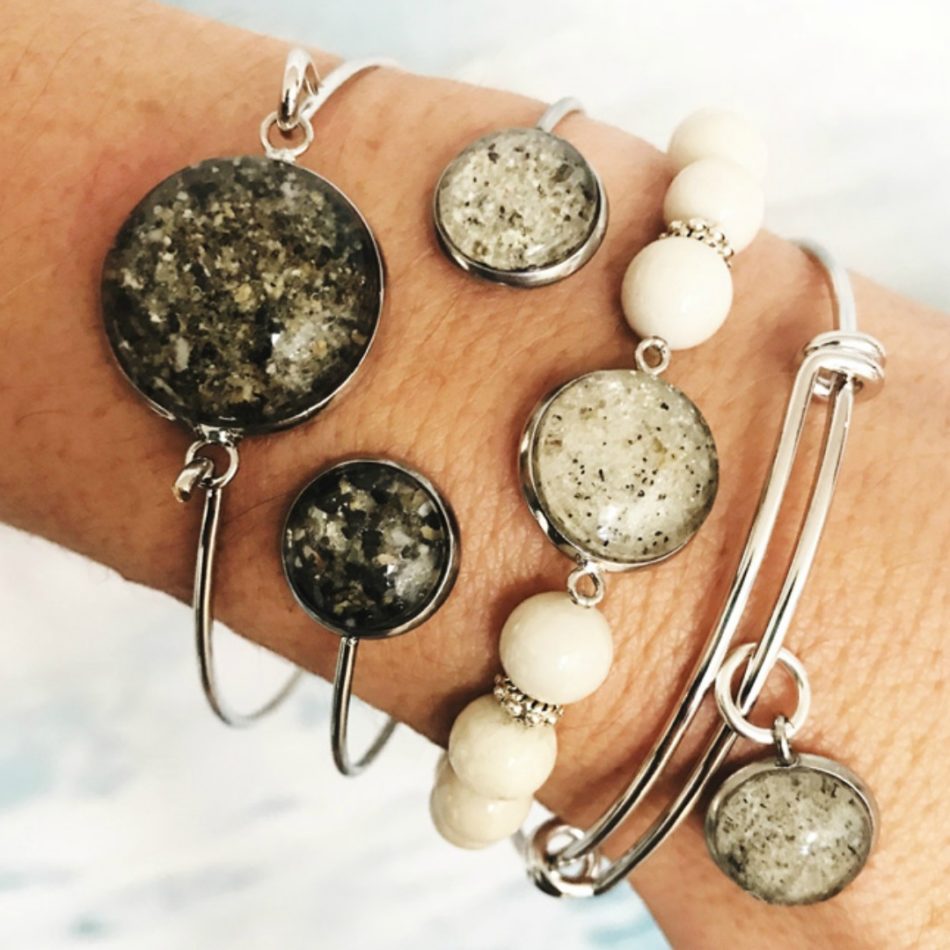 ADDRESS:
38 Market Street
Portland, ME 04101
HOURS OF OPERATION:
Retail Hours: Mon - Sat 10am - 5pm
Overview
Beachdashery has been creating custom sand jewelry from your favorite beach since 2004.  Kate was the very first person to create sand jewelry.  Her original designs were sold at craft fairs and festivals in Maine as well as Cape Cod and Providence.  Each piece of beach sand jewelry that we create is one of a kind and designed to last a lifetime for you.  Kate works with stainless steel and sterling silver metal and uses glass on top of each piece of beach sand jewelry. Her process captures the beach sand texture forever and makes the beach sand jewelry collection affordable.  All beach sand jewelry also includes a hand illustrated card designed by Kate specifically for your beach.
Beachdashery is a small business located on Portland's waterfront.  We truly believe that your stories and moments from the beach are best told through the gift of our beach sand jewelry.  We hope it inspires you to share these moments with others.