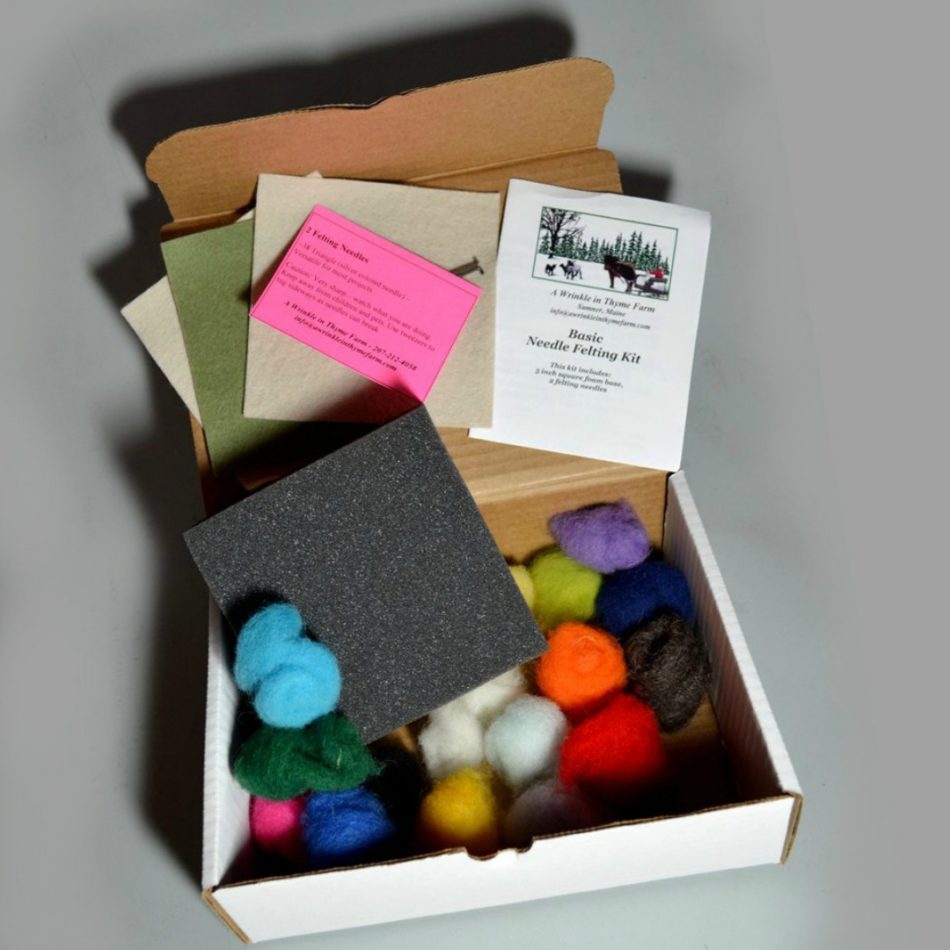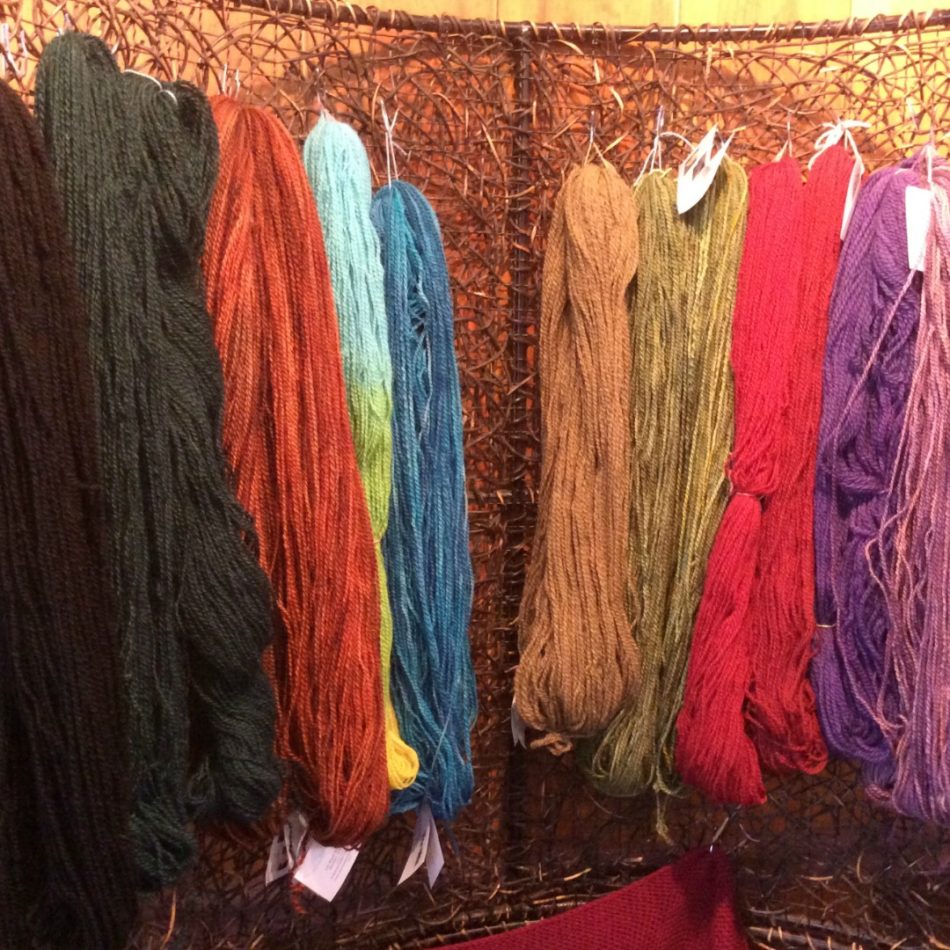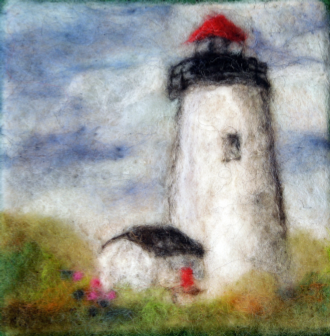 A Wrinkle in Thyme Farm


Sumner
ADDRESS:
106 Black Mountain Road
Sumner, ME 04292
HOURS OF OPERATION:
Thursday-Tuesday, 10 am- 4p and by appointment
Overview
Marty Elkin is a self-taught fiber artist who over the last 12 years as been thriving on creating images with hand dyed wool from sheep. She started with art in the 1960's with tole painting, then over the years did some oil and watercolor painting. Now she spends her time needle felting, which is easy and fun. No counting either. Needle felting is portable, colorful, and useful. She frequently finds herself seeing images from around the farm that spark an idea for a new piece of art. She literally has piles of ideas waiting to be executed.
Since 2008 Marty has created the needle felting kits, and hosts weekly knitting gatherings as well as teaching beginner spinning and knitting. Marty teaches classes for needle felting, portraits, wet felting backgrounds for art. She also teaches acid dyeing of wool fiber using 3 primary colors to create a rainbow and natural dyeing with plants and weeds.
Our Products Are Available At The Locations Below
Halcyon - Bath, Maine
Heavenly Yarns - Belfast, Maine
Maine Craft - Portland
The Elegant Ewe - Littleton, New Hampshire