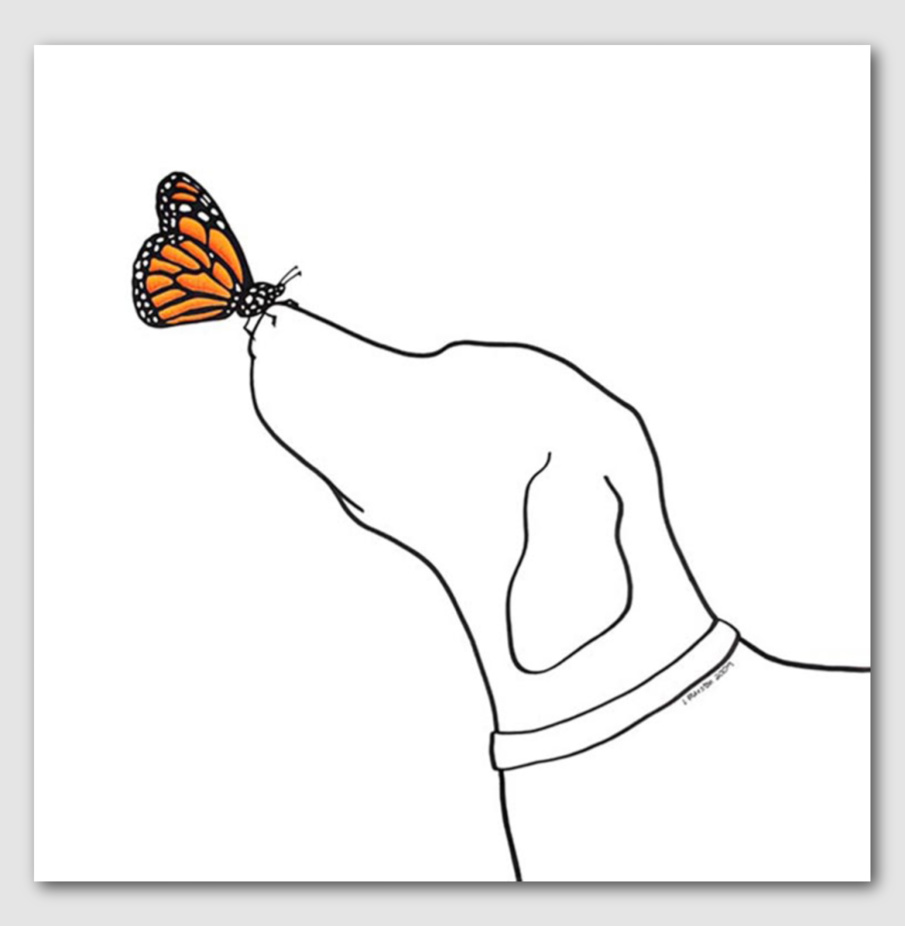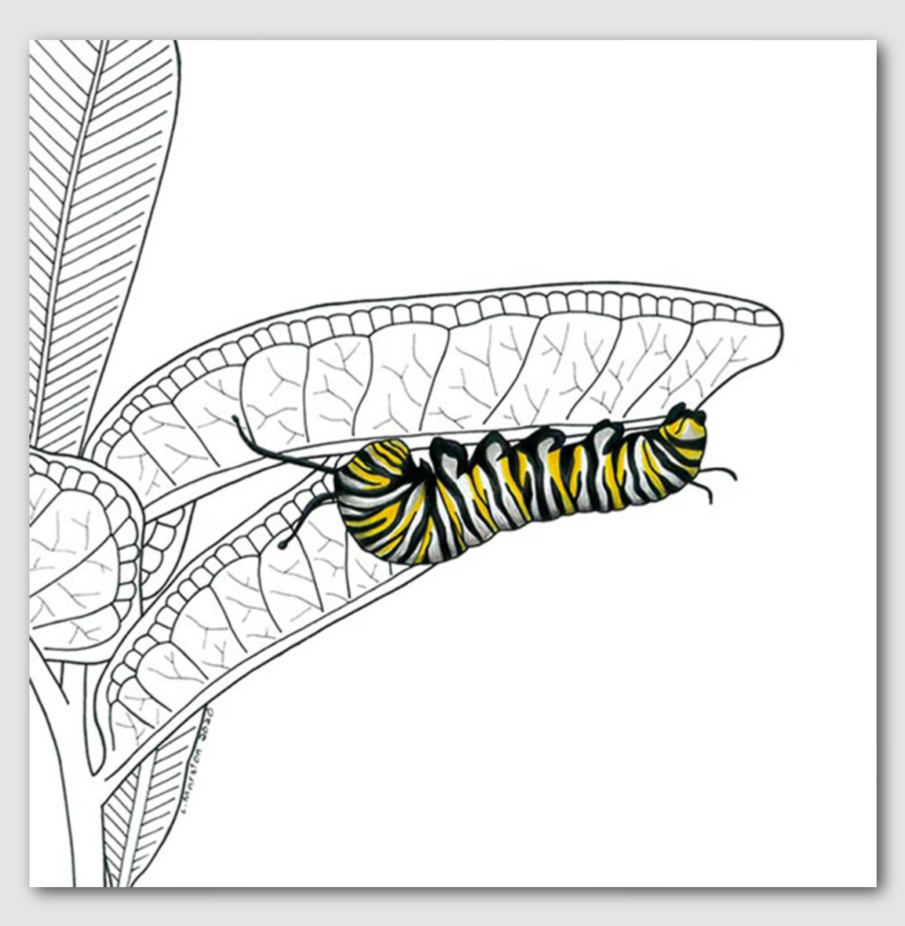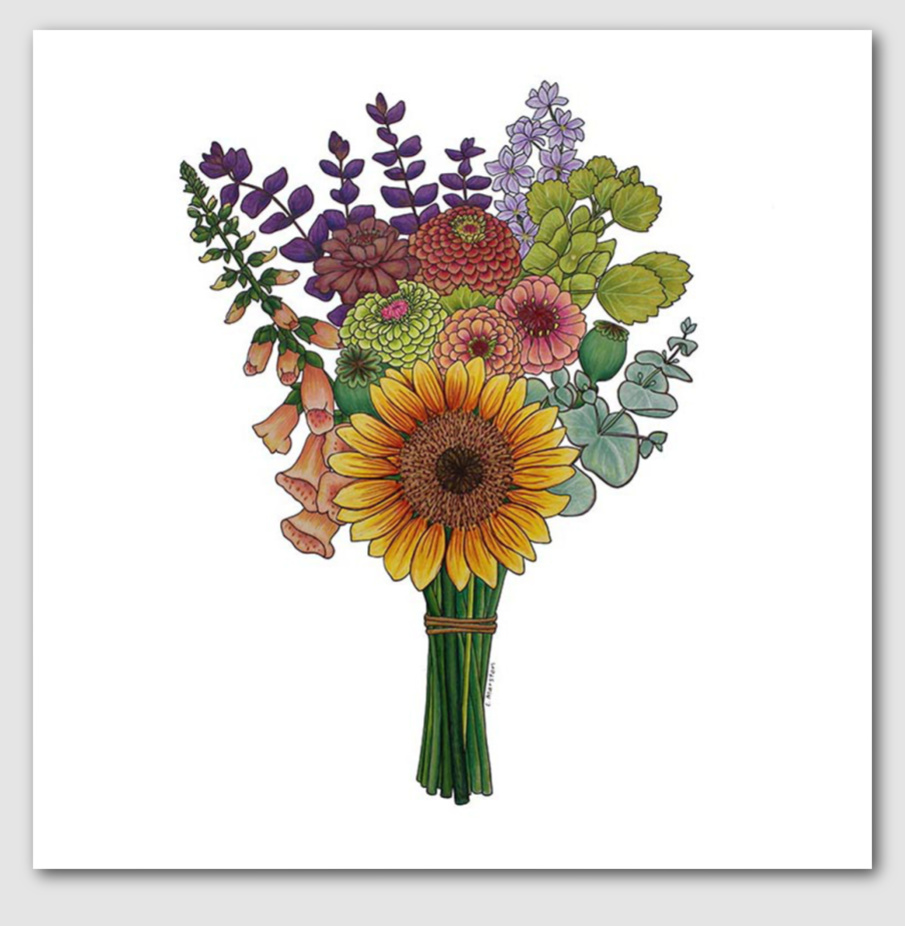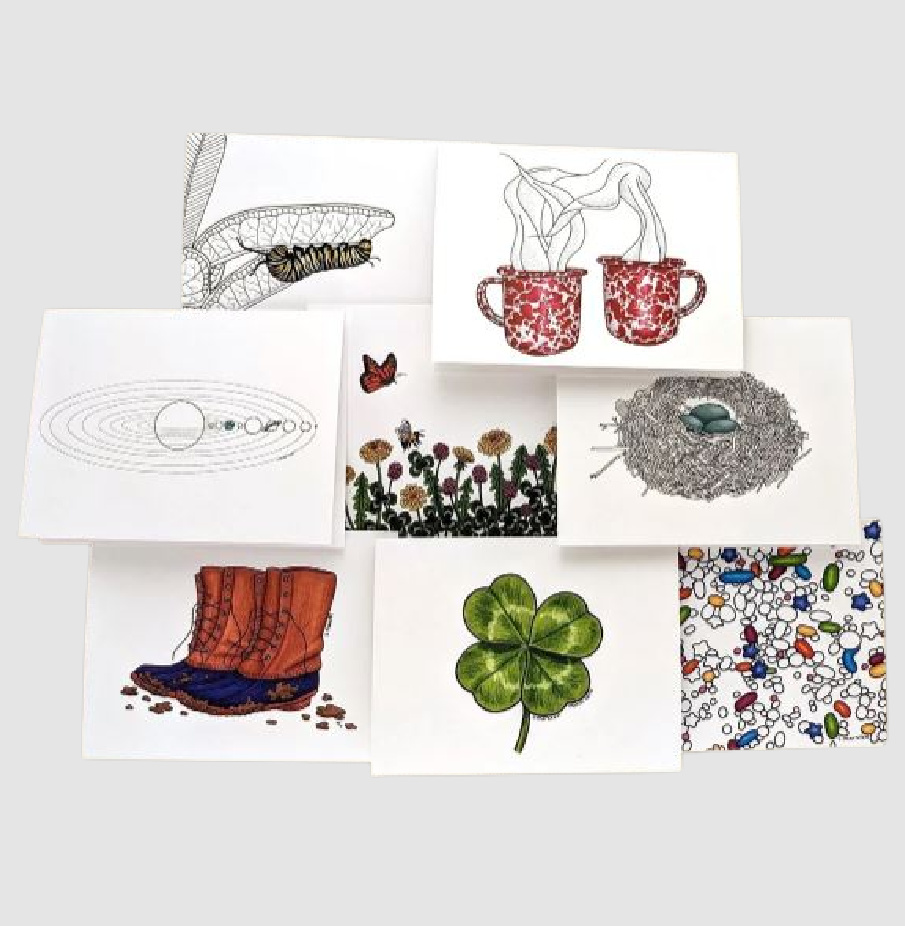 Overview
I grew up in Maine and loved the outdoors and animals from an early age. While always artistic, I chose to study wildlife ecology instead of art in college and spent almost two decades working in non-profit land conservation. Despite my career choice, I continued to draw and opened my Etsy shop in 2009 to share my work beyond just family and friends and started to participate in art festivals and shows in 2012. My focus shifted over the years and in January of 2022, I came full circle and made the leap to focus on art as a full-time career.
It turns out that choosing a career in conservation provided amazing inspiration for my art practice. I was lucky enough to spend a lot of time on woodlots and farms throughout Maine and New Hampshire. At the end of each field day, I would have filled my phone with of photos of wildflowers, veggies, and critters to bring back home to my studio to draw.
My pets too are endlessly entertaining and were the original inspiration for my drawings in the first place–hence the name "3 Legged Dog Ink". My first Vizsla lost her paw in an accident when she was a pup, but spent the rest of her life hiking and adventuring with me everywhere I went. When she was an old lady, I started drawing large portraits of her and developed my current drawing style. I now have a second Vizsla (with all 4 paws this time) and two cats: a brother and sister pair. They're all ridiculous and adorable and provide lots of inspiration.
Our Products Are Available At The Locations Below
Coastal Maine Botanical Gardens - Boothbay, ME
Spruce & Gussy - Bar Harbor, ME
The Maine Organic Marketplace - Freeport, ME
The Green Store - Belfast, ME