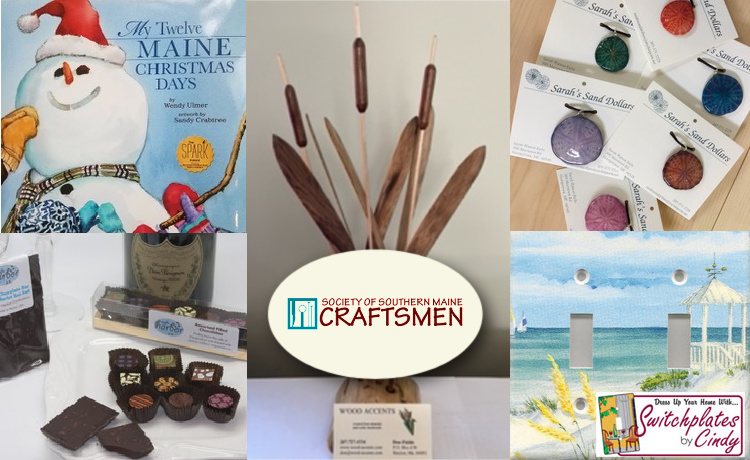 Walnut Hill Holiday Craft Show
December 2
9:00 AM - 4:00 PM
EVENT DESCRIPTION
Founded in 1968, The Society of Southern Maine Craftsmen is a non-profit, juried craft organization for Maine craftsmen who are seriously committed to producing quality handmade products.
Members have had their products juried on originality, imagination, workmanship and design. 
Each year the Society sponsors a number of juried art and craft shows in southern and mid-coast Maine providing its members an opportunity to display and sell their work. Customers can find quality Maine handcrafts all year long through our show venues or links to member's websites.
We welcome you to explore our site or visit us at a show for fine quality Maine-made handcrafts.