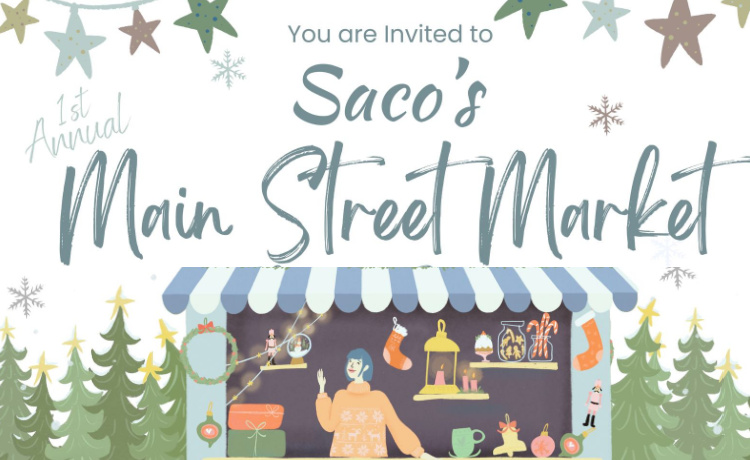 Saco Main Street Market
November 19
9:00 AM - 3:00 PM
EVENT DESCRIPTION
There's nothing we love more than holiday shopping and supporting our local small business owners! We're delighted to offer a Main Street Market this year and kick off the holiday shopping season.
The
TA Athletic Boosters
will be open from 8:30am-3pm with all your favorites, including pastries, yogurt, fruit and granola bars in the morning. For lunch, around 10am they will have a crockpot of chili, soup and mac and cheese, on top of other offerings like hot dogs, chicken nuggets, popcorn, pretzels, and nachos.
Over 70 vendors will be on-hand to wow and delight and hopefully cross some things off your holiday list. We can't wait to see you!
Venue
VENUE NAME:
Thorton Academy