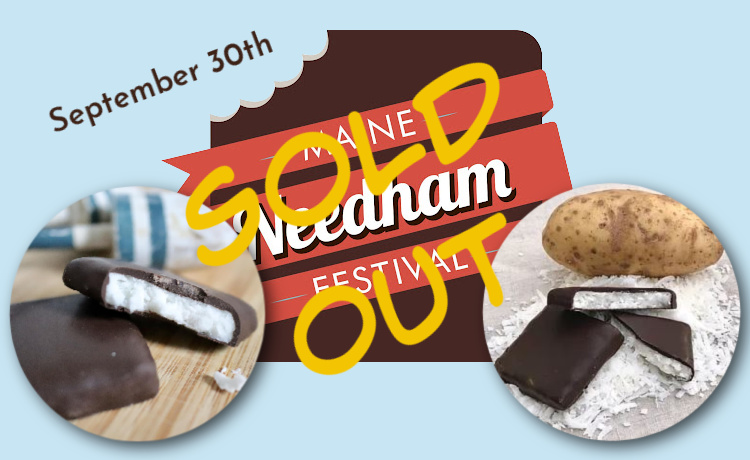 Maine Needham Festival
September 30
10:00 AM - 3:00 PM
EVENT DESCRIPTION
Be one of the first to attend the first-ever Maine Needham Festival.
If you know and love Maine Needhams, this festival is for you!
If you don't know what Maine Needhams are but love Maine and celebrating her traditions, this festival is for you!
If you love good food, good people, and good times, this festival is for you!
We invite you to check out our site and hope you'll plan to join us at the first annual Maine Needham Festival!
Please join us at a family-friendly festival in celebration of the 1st Annual Maine Needham Day. As of this year, the last Saturday in September is officially recognized as Maine Needham Day, and we're celebrating in style!
Enjoy Needham-themed beverages from the Maine Tasting Center bar, tasty treats from local food trucks, the opportunity to shop from Maine candy makers and other vendors, potato-themed lawn games, face-painting, Needham making demonstrations, and much more! Keep your eye on the event Facebook page for all the details – we'll be updating the page every time new vendors and activities are confirmed!
Please note that this is a FREE event, but tickets are required. As this is our first time running this event, we truly cannot predict what attendance may be. In order to ensure enough parking and space to go around, we are asking all attendees to register for a ticket and abide by the entrance time listed on their ticket. Thank you for your understanding and cooperation!