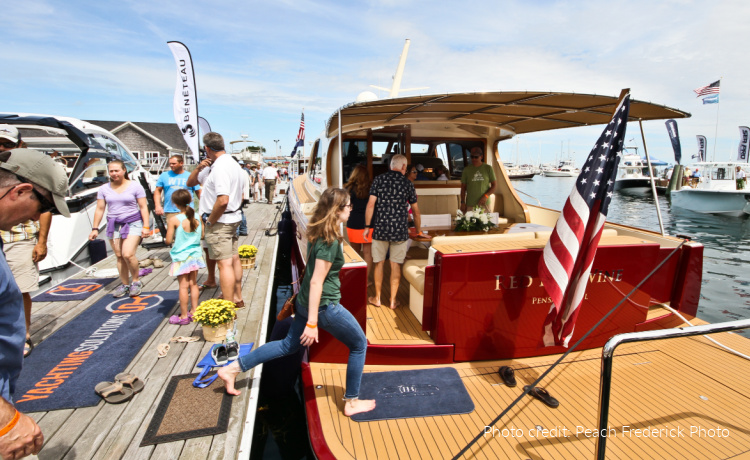 EVENT DESCRIPTION
Friday, August 11, 2023: 10-5
Saturday, August 12, 2023: 10-5
Sunday, August 13, 2023: 10-4
The Maine Boat & Home Show is back, August 11 – 13, 2023. If you love the coast of Maine, you won't want to miss this high-end, high-summer event in Rockland, Maine, the second weekend in August.
The Maine Boat & Home Show features boats in the water, boats on land, marine supplies, fine furniture and home wares, arts, architecture, live music, and delicious food. This event is the largest in-the-water boat show north of Newport, and it is also the only show to feature dozens of Maine's most talented artisans, furniture makers, architects, and builders combined on one spectacular waterfront site. These craftspeople present all the essential components for living the good life on the coast of Maine.
General Admission Ticket~ $15/adult ~ each day (kids under 12 always get in FREE!)
General Admission tickets for the Maine Boat & Home Show are on sale now. They will also be available at the gates starting at 9:45 on the days of the show.
Special Access Passes ~ $75 per person/$125 per couple ~ good all weekend
A limited number of these passes is available. They include three-day admission to the show, parking near the show site, a one-year subscription to Maine Boats, Homes & Harbors magazine, and MORE!
Venue
VENUE NAME:
Harbor Park