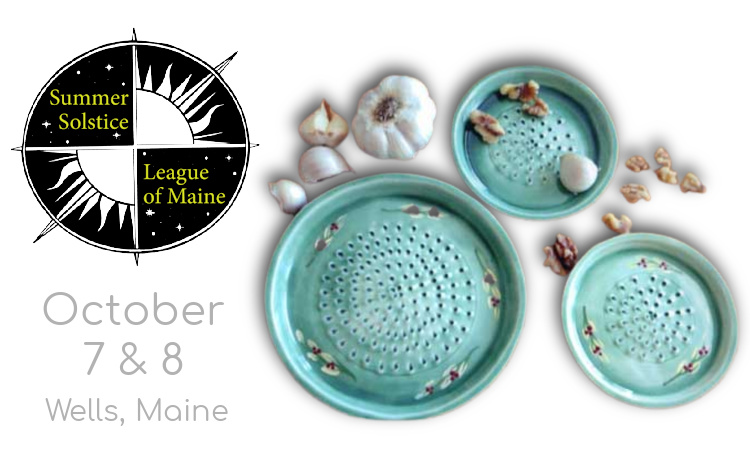 League of Maine Craft Show
October 7 - October 8
10:00 AM - 3:00 PM
EVENT DESCRIPTION
Ready for some holiday shopping? You'll find unique handmade gifts at the NEW SHOW for the Maine Craft Show in Wells, October 7 & 8.  The juried show, held at the Wells Jr. High School on Rte. 1 (1470 Post Road), features Maine and New England artists and craftsmen. Shows are Saturday from 10am to 4pm and Sunday from 10am to 3pm.

The fair is a tradition for visitors and locals alike. The aisles are filled with creativity: Jewelry, pottery, photography, soaps, clothing and accessories, candles, wood crafts, fiber arts, handcrafted specialty foods and much more.
The craft show is held rain or shine. Admission and parking are FREE.
Venue
VENUE NAME:
Wells Junior High