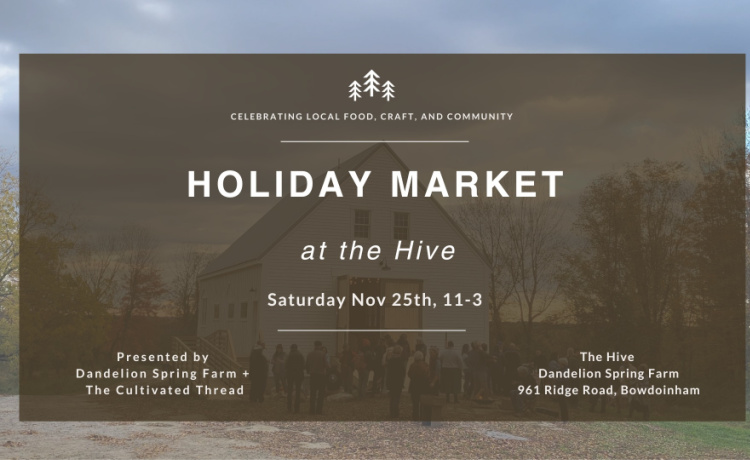 Holiday Market at the Hive
November 25
11:00 AM - 3:00 PM
EVENT DESCRIPTION
Come to the Hive for a holiday maker's market and family friendly community gathering. Shop from a curated group of talented Maine artists and farmers.
There will be snacks, alcoholic and non-alcoholic beverages for purchase. Enjoy live music and wine tasting and, weather permitting, an outside fire to gather 'round.
Join us 11-3 Saturday, Nov 25th, at Dandelion Spring Farm's new event space, the Hive!
Venue
VENUE NAME:
Dandelion Spring Farm