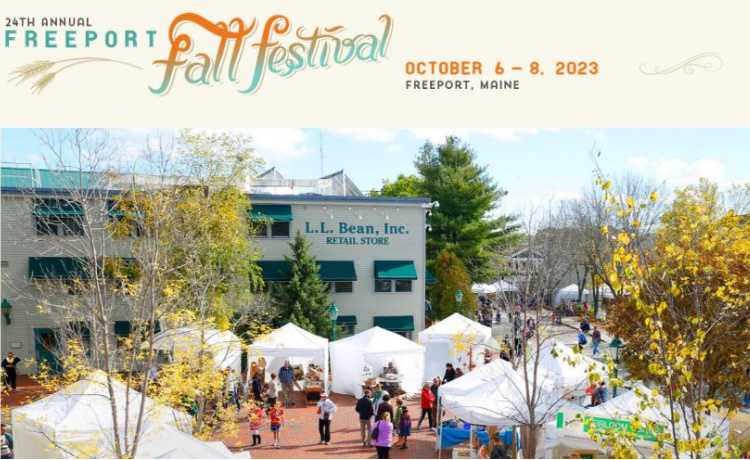 EVENT DESCRIPTION
A Maine Craft Weekend Featured City:
Each year on the first weekend in October, Visit Freeport brings together over 200 of the best New England artists, makers and local food producers for a three-day festival on the L.L.Bean campus, in the Mallard Parking Lot behind the Freeport Historical Society, and in the Freeport Village Station courtyard in Freeport, Maine.
In addition to browsing local art, join us at the Discovery Stage on the L.L.Bean campus for three days of live music. There are also plenty of free activities for kids from make 'n take crafts, to scavenger hunts and more. And, thanks to our generous sponsors, it's all FREE!
Download the Festival Brochure and Map here.
Venue
VENUE NAME:
Various locations throughout Freeport