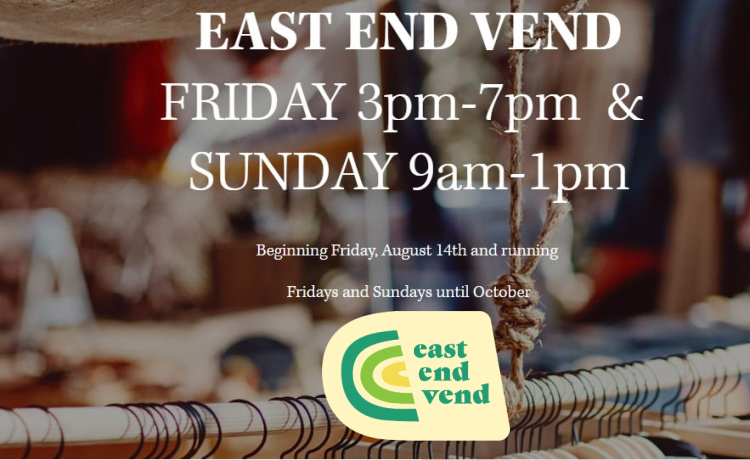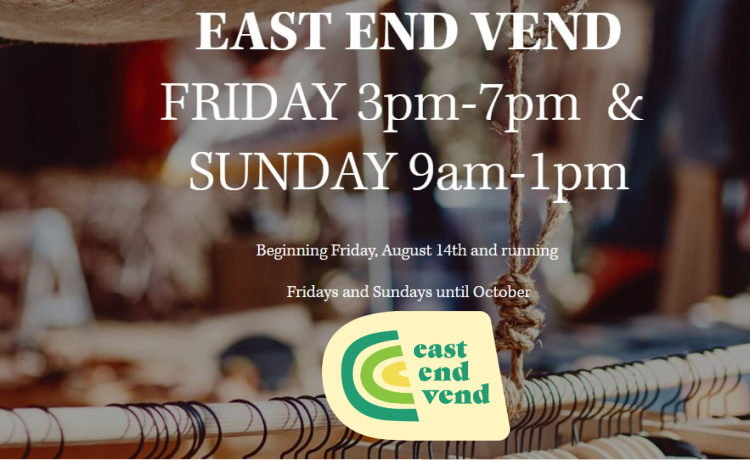 East End Vend
August 16
9:00 AM - 1:00 PM
EVENT DESCRIPTION
A outdoor market featuring artists + farmers + foodies
East End Vend is an outdoor, socially distanced market Friday evenings and Sunday mornings in Portland's East End neighborhood.
Picture (mask wearing) residents and visitors shopping the market for handmade items for themselves or their home, dinner ingredients or brunch additions (think bagels or maple syrup!), fresh flowers and other good stuff from Maine.
Vendors will be space to provide room between one and other and for visitors to shop and stay apart from one another. The market has a "one-way" route clearly marked with an entrance and exit. Shoppers and vendors will wear masks and hand sanitizer will be king.
The market location is at the base of Munjoy Hill in a parking lot on Washington Avenue at the corner of Congress Street (next to the Snug bar and Otto's pizza) it is a very visible corner in a fun and heavily trafficked section of town!
Venue
VENUE NAME:
East End - Portland