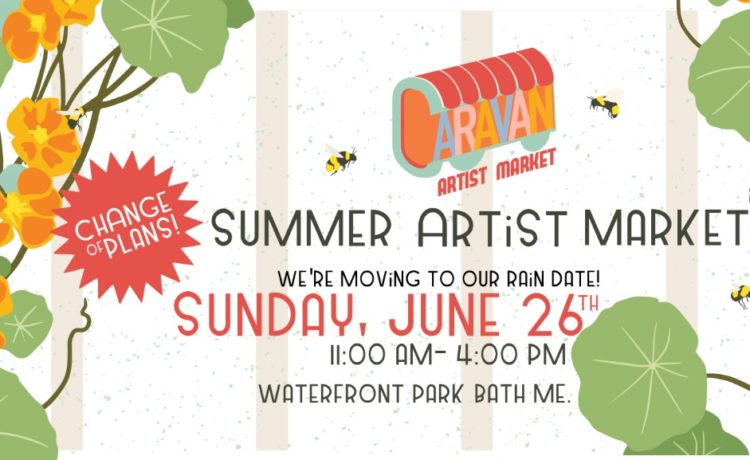 Caravan Artist Market
June 26
11:00 AM - 4:00 PM
EVENT DESCRIPTION
WE ARE SO PLEASED TO ANNOUNCE OUR NEXT MARKET WILL BE HELD OUTDOORS IN BATH'S BEAUTIFUL WATERFRONT PARK! SUNDAY JUNE  JUNE 26TH, FROM 11AM-4PM.
This is set to be our largest market yet! Located at 61 Commercial St – in the very charming historic district of Bath Maine, right off Rt 1 & right on the Kennebec River – it's GORGEOUS! 
WOWIE! DO WE HAVE AN INCREDIBLE SPREAD COMING FOR YOU! FROM ORIGINAL ART, PRINTMAKING, PAINTING, PHOTOGRAPHY, POTTERY, FLORALS, WOODWORKING, TEXTILES, HOME GOODS, SKINCARE, STAINED GLASS, ALL SORTS OF JEWELRY, CANDLES, TO OUTDOOR WARES, PHEW! WE'VE GOT IT ALL COVERED. AND IT'S ALL SERIOUSLY AMAZING!
Venue
VENUE NAME:
Waterfront Park - Bath