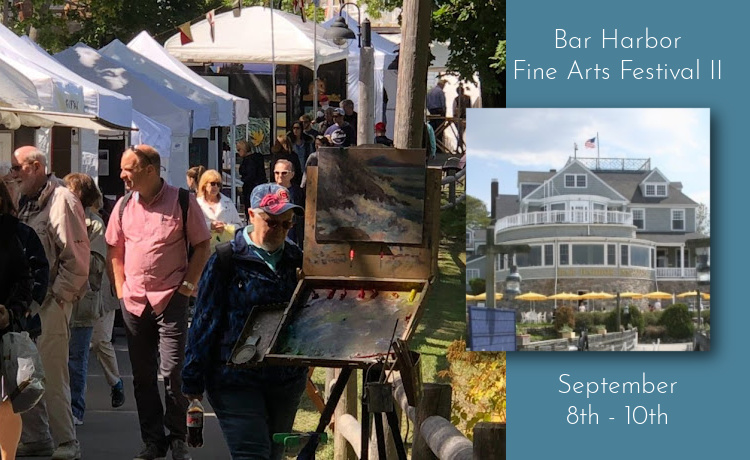 Bar Harbor Fine Arts Festival II
September 8 - September 10
EVENT DESCRIPTION
The Bar Harbor Fine Arts Festivals Arts are directed by long-time Mt Desert resident artist Marc Fink and feature quality artists and crafters from all over the United States and other countries and are run during the peak of the tourist season on Mt Desert Island. Artists are juried to ensure both consistent quality as well as a balanced show in terms of different media.
Bar Harbor Fine Arts Festival II: The follow up to the Bar Harbor Fine Arts Festival will be held the weekend following Labor Day weekend; September 8 – 10. This is still a busy time of the year on the island and cruise ship port calls increase compared to peak summer months. "Relaxed" customer shopping now that the kids are back in school! Show hours are Friday noon to 7 pm, Saturday 9 am to 7 pm and Sunday 10 am to 5 pm
Mt Desert has long been a destination for artists; and these shows provide the opportunity for both artists and patrons to take in beautiful art while vacationing in the inspiring area!
Venue
VENUE NAME:
Bar Harbor Inn