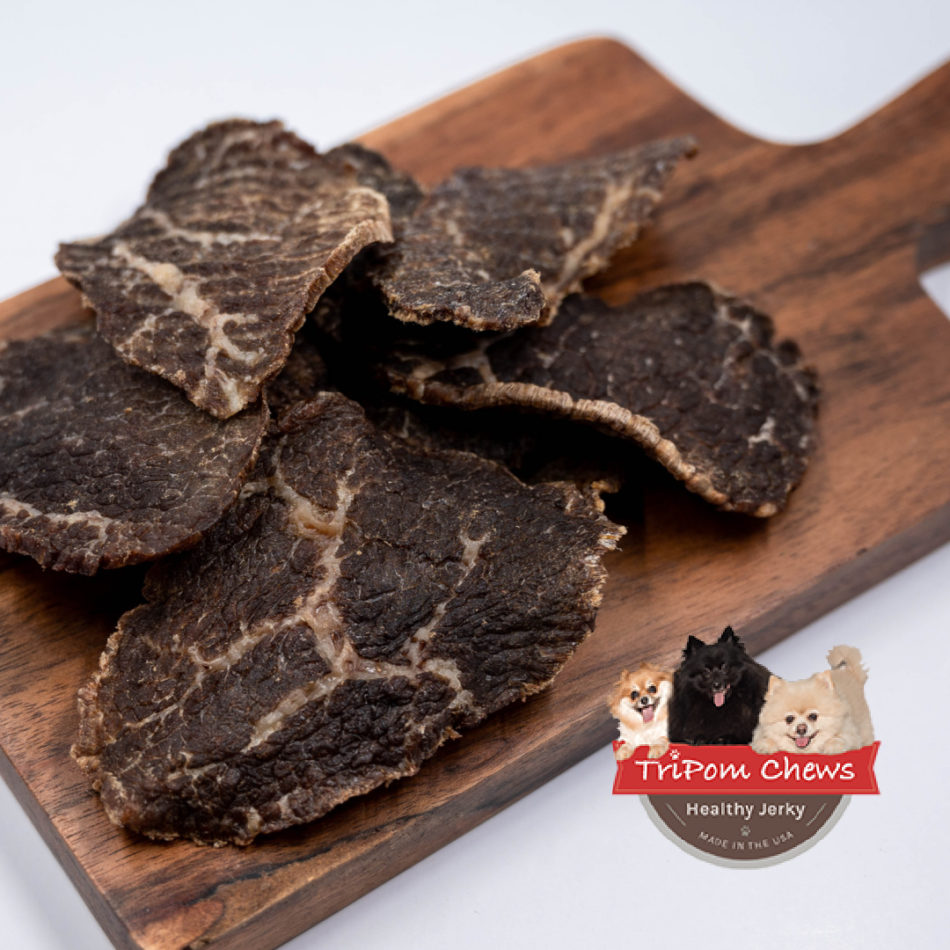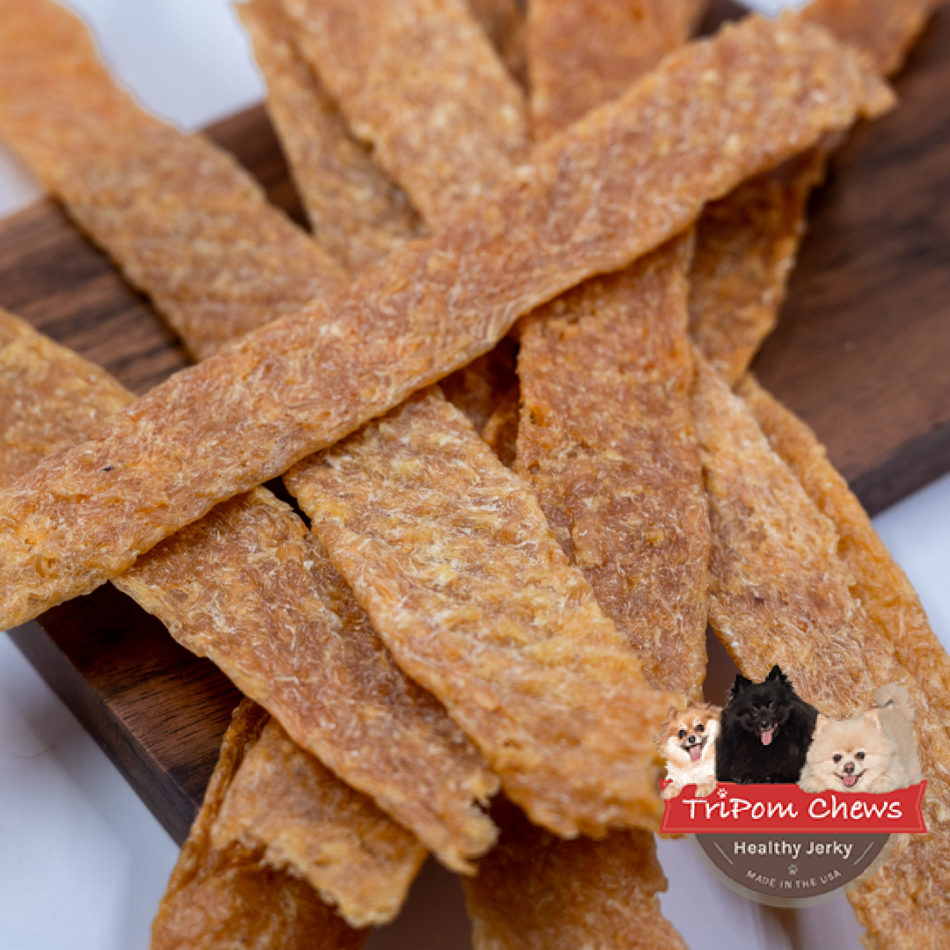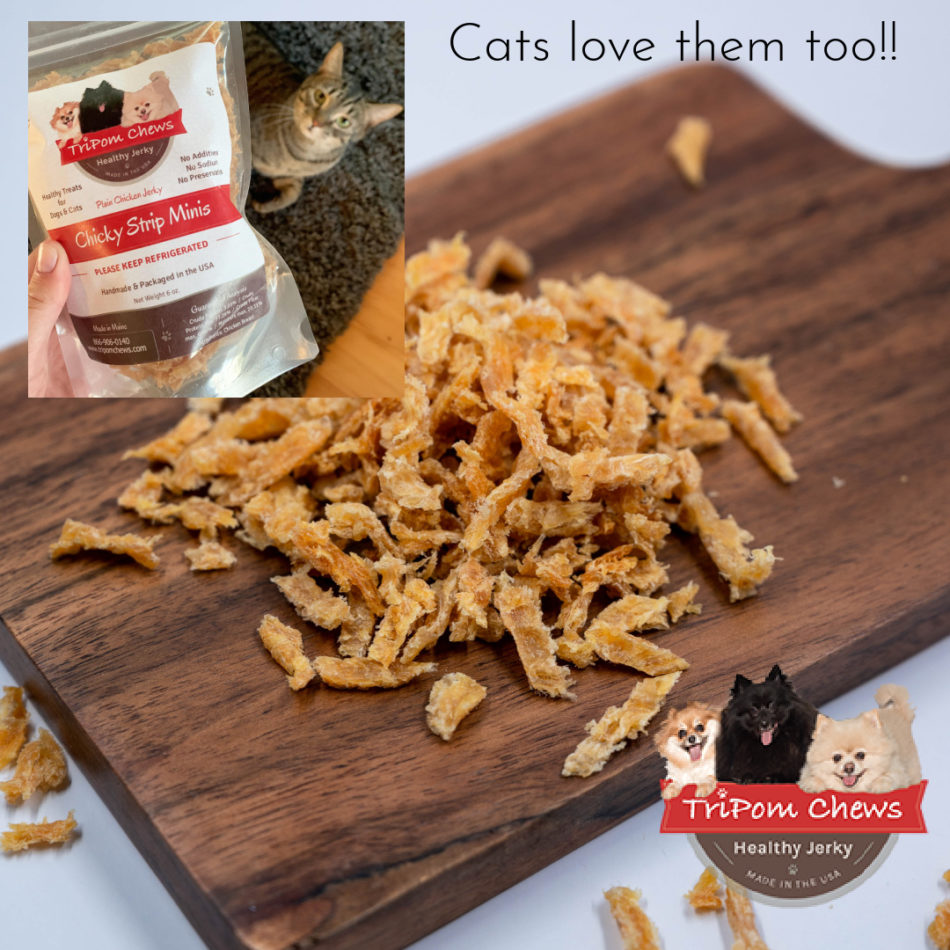 TriPom Chews, Inc.


Hermon
ADDRESS:
69 Freedom Pkw Ste 4
Hermon, ME 04401
HOURS OF OPERATION:
By Appoinment
Overview
Autumn Joy Gullifer was the founder and matriarch of TriPom Chews. In 2008, Autumn was living in Chicago with her beloved Poms—Roxy, Richie, and Xena—when she learned that chicken jerky from China was harming (and even killing) dogs. Unwilling to put her dogs at risk, or jeopardize their happiness, she started making her own chicken jerky. Friends and colleagues heard about her homemade chicken jerky goodness, and she started making treats for them as well. Before long, increasing demand for her high-grade chicken jerky meant Autumn could quit her corporate job and be her own boss. She established TriPom Chews and moved back to her home state of Maine. Business was in full-swing.
Autumn worked tirelessly, seven days a week, fulfilling orders. She also worked tirelessly rescuing Pomeranians. Not just cute, fluffy, spirited Pomeranians, but those in need of extensive medical care. Poms that others might deem too costly to save. She rescued seven Poms over the years; in addition to the original "TriPoms," there were Zimba, Belle, Jax, and Fini. Her compassion extended to cats, as well. One particularly intelligent cat, OC ("Outside Cat"), found his way to Autumn's porch. She made him the official feline taste-tester for Tri-Pom Chews. When OC crossed the rainbow bridge, Autumn brought Sheldon on board. He fit right in with Poms. Sheldon still works diligently keeping Belle, Jax, and Fini in line.
On November 30, 2018, Autumn had to leave TriPom Chews behind. She walked away from the business she built, and her home, with just her beloved Poms and Sheldon in tow. She had three and a half months filled with freedom, love, and adventure before her estranged husband took her from us. On March 19, 2019, the world lost Autumn Joy's shining light and left us with a void that cannot be filled. Autumn embodied love and compassion; TriPom Chews was built upon that love and compassion. Our goal is to keep Autumn's light shining through re-opening her business and using it to support the causes near to Autumn's and our hearts.